CHALLENGE RULE
THEME: DRAGONS
+ Edition: ANY
+ Rarity: ANY
+ Element: DRAGON + ANY
+ Attack: ANY
+ Abilities: ANY
The dragons element allow you to play with the cards of this element and with one of the other element in game like water, fire, earth, life and death. I like the numbers of combination that you can create with the other element. Unfortunately, i don't own any dragons summoner and i use the free one, Drake of Arnak that give +1 armor to all the monsters on your team.
THE BATTLE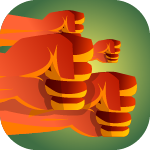 HEAVY HITTERS
All Monsters have the Knock Out ability.
---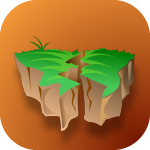 EARTHQUAKE
Non-flying Monsters take 2 Melee damage at the end of each round.
LINEUP
The manacap of the battle is 56 and the element allowed are: fire, water, dragons and earth. Based on the ruleset of the game the main focus for me are the flying monsters.
DRAKE OF ARNAK 
I pick the dragons summoner that give to all my monsters +1 armor based on the fact that the earthquake damage are melee damages and the armor allow my monsters to survive one more turn.
---
HARKLAW
I pick the death summoner and i put as a tank the Harklaw with shield ability that reduce the damage taken by the earthquake. Is a strong tank with two melee damage, high health and decent armor. With his high mana cost is useful in the high manacap battle.
---
RIFTWING
This monster is the pillar of my strategy. Thanks to his flying ability he does not take damage from the earthquake and increase his dodge ability in order to survive to the snipe attack. With the scavenger ability he increases his health when a monster die. In high manacap battle this ability is really strong because there are all slot full of monsters.
GARGOYA DEVIL
Another flying monsters that does not take damage from earthquake. Is a ranged monster with close range ability that allow the monster to attack in first position. I like this card thanks to his armor and flying ability he can survive to hit the enemy with is two ranged damage.
---
CHAOS DRAGON
This card is a beast. His mana cost is justify with his statistics. With flying ability he does not take damage from earthquake. He has a high health, high speed and high magic damage. The scattershot ability that allow to hit a random enemy monster is so strong with high magic damage that can kill an enemy monster with one attack.
TOWER GRIFFIN
A neutral ranged monster with flying ability. I pick him only because with flying ability he can survive multiple turns and deal damage to the enemy monsters.
---
DJINN CHWALA
I pick in the last position Djinn Chwala because is a high armor and high health monster with thorns ability. I reduced the damage of my team to protect my flying monsters from sneak attack. I love thorns ability because you can neutralize enemy sneak attack in an easy way and kill enemy melee dps without any effort.
---

Take a look to the full battle here
I really like to play with Dragons summoner i love mix dragons cards with death cards. I won the battle thanks to the Chaos Dragon and Riftwing monsters. The enemy team did not have any sneak attack monster so my Djinn Chwala was useless. Earthquake help my to take down enemy monsters due to the fact that the enemy had only two flying monsters. Maybe my weak point was the earth summoner with magic damage, because with this manacap you can pick high magic damage monsters with high health that could easily kill my tank in one turn and then take down my lineup in a faster way compared to the damage of the earthquake.

What do you think about my game?
Let me know in the comment section!
Cheers!

Try Splinterlands and support me here.