Not signed up for splinterlands yet? Make sure to use this link and sign up!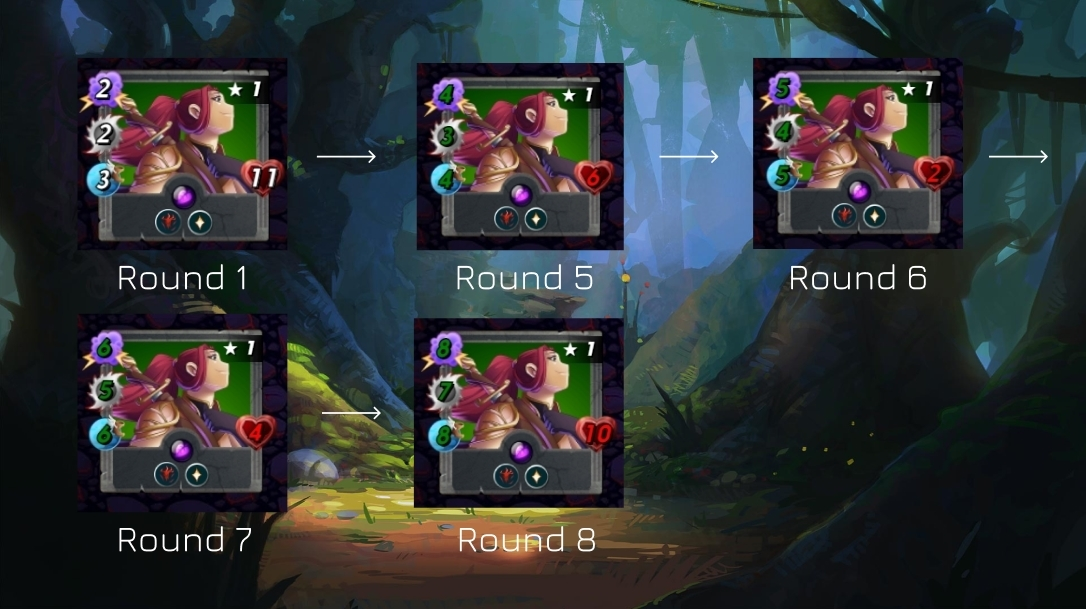 The clutch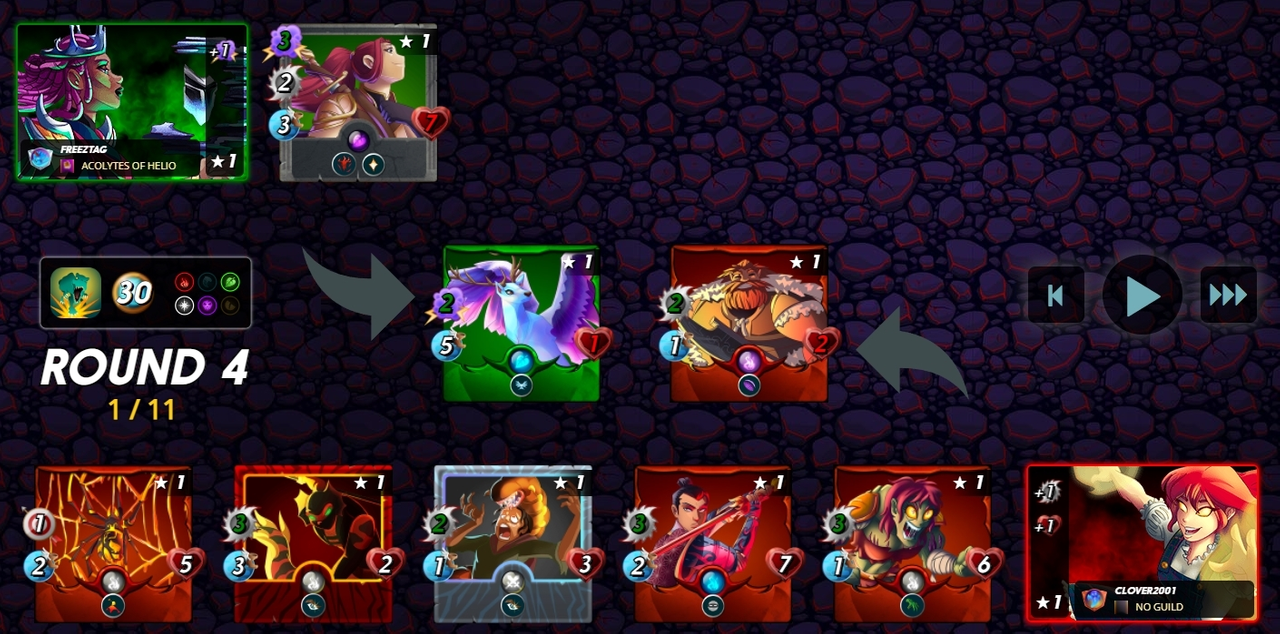 At this position, the game feels pretty much lost.
However, I have mentioned the snowball potential of the bloodlust ability many times, and here we can perfectly see it in action. MVP of the game: Quora Towershead, one of the strongest Gladius cards out there.
Let's take a detailed look at how it went down.
Round 1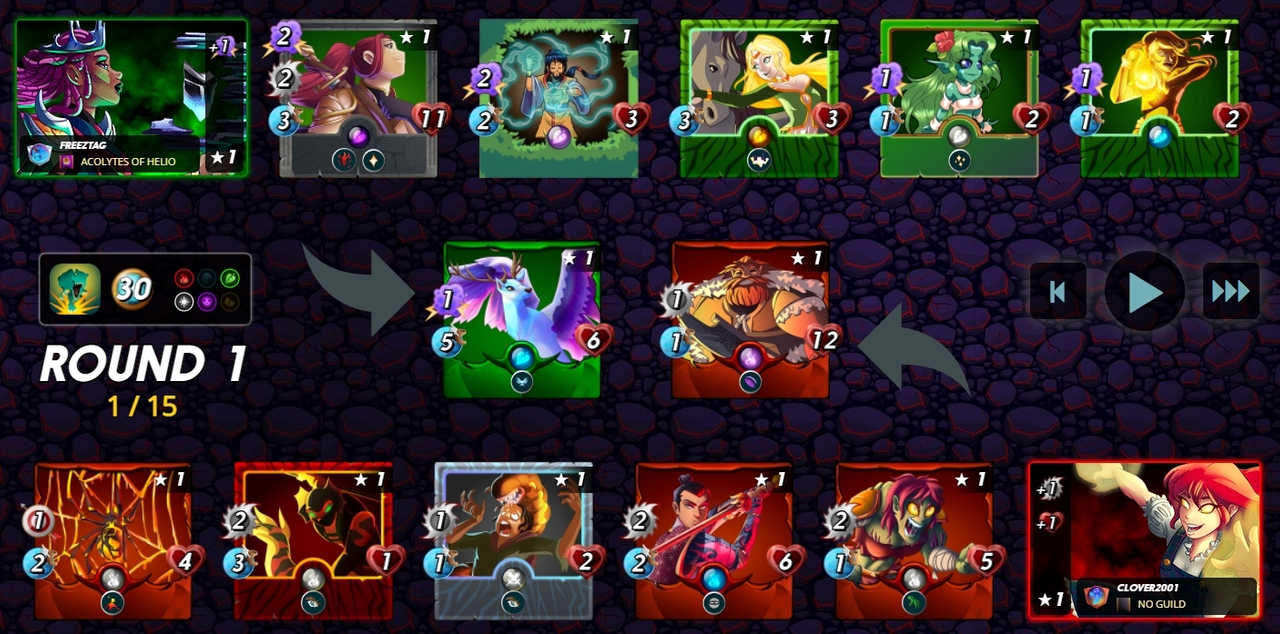 At the very first sight, I realised this would be a difficult battle to win. Even though I think my lineup is stronger in a general sense, I am facing a lineup that somewhat counters mine.
First, there is Tusk the wide, a very strong frontline tank when facing a full magic lineup.
Second, he has 2 opportunity monsters and 1 sneak monster while I am using a lot of squishy units.
Round 4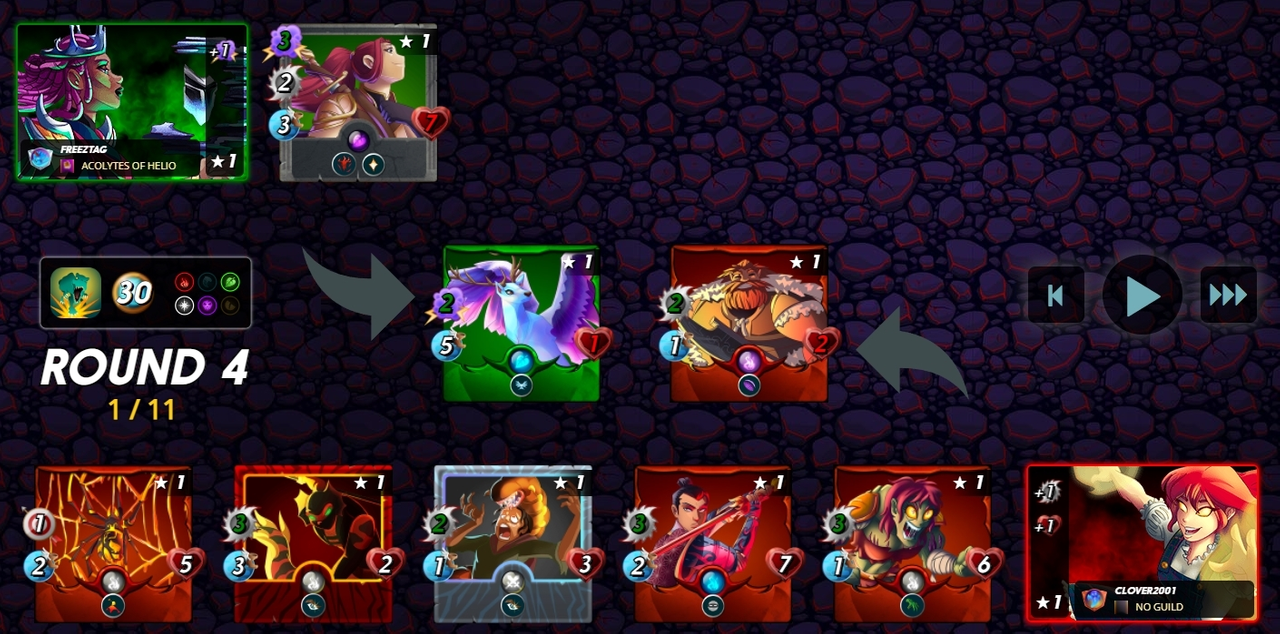 At the beginning of round 4, it's pretty clear that I'm in big trouble. My entire backline is gone, my pegasus only has 1 hp left and the enemy hasn't lost a single monster at this point.
I realise that my only hope is Quora's potential snowball effect.
Round 5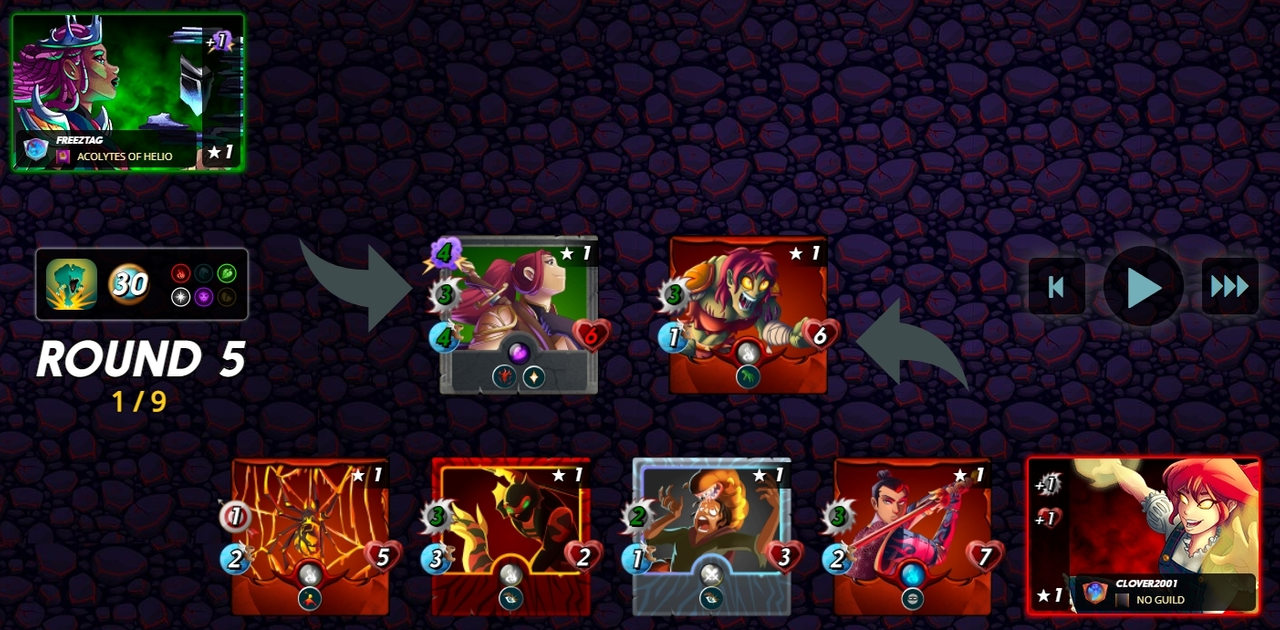 Sure enough, the next round it's a 1 v 5 situation.
However -and this is very important- Quora was able to deal the final blow on tusk the wide. Buffing her to 4 (3 + 1) magic damage and 3 melee damage, a potential of 7 total damage.
Keep in mind that bloodlust also buffs attack speed and health. The last buff will also buff the heal ability of quora, which is a pretty important factor here.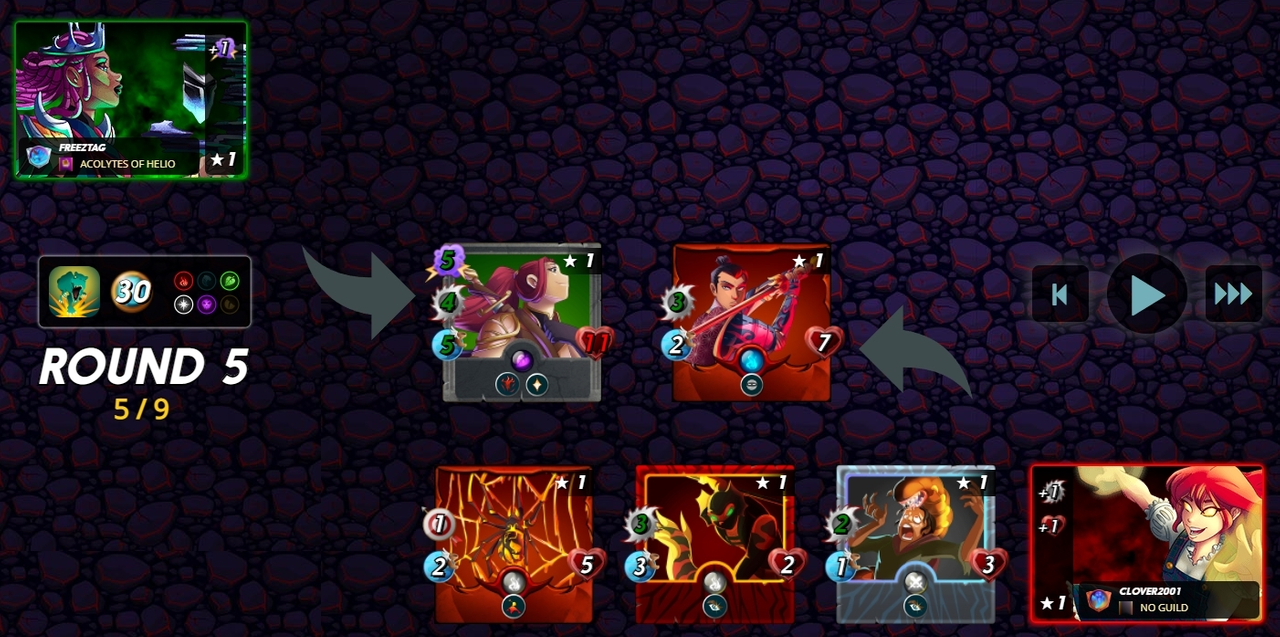 Because of all this, we get to heal (+5) and attack first, changing the situation dramatically.
Round 6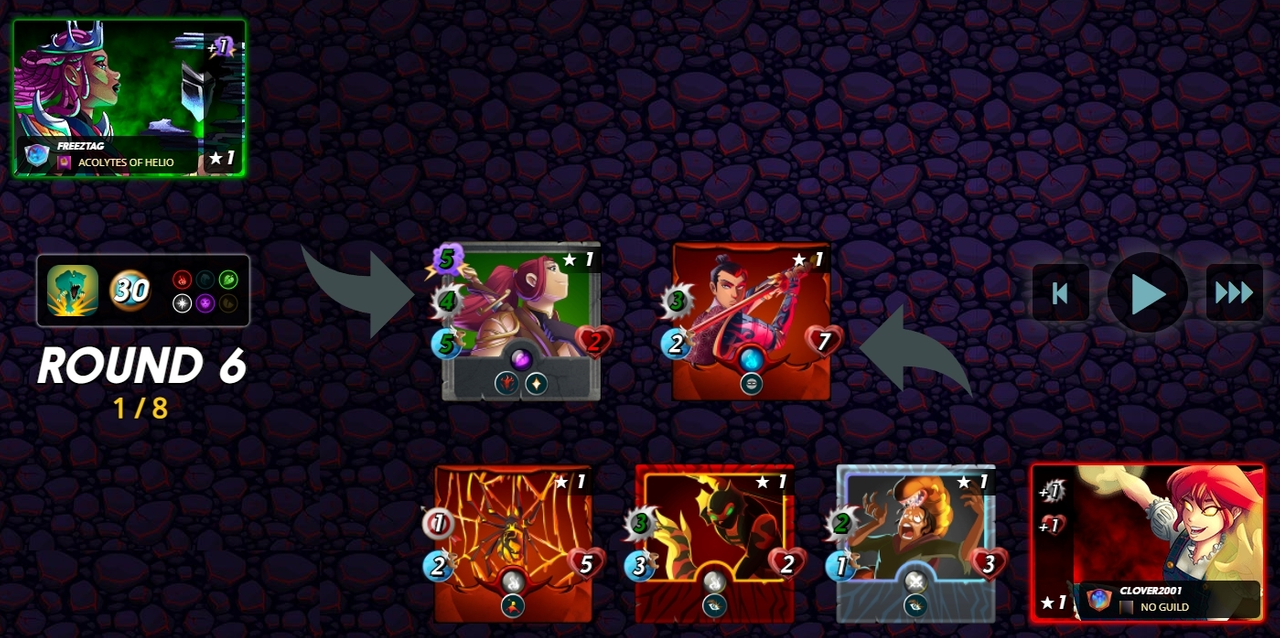 Even though the end of round 5 looked pretty good, we are still absorbing 4 attacks, good for 9 total damage. Somehow, 5 attack speed wasn't enough to get a single miss and we drop down to 2 health.
Very close, but I realise at this point Quora would be unstoppable. She has 5 magic damage and 4 melee damage at this point.
Round 7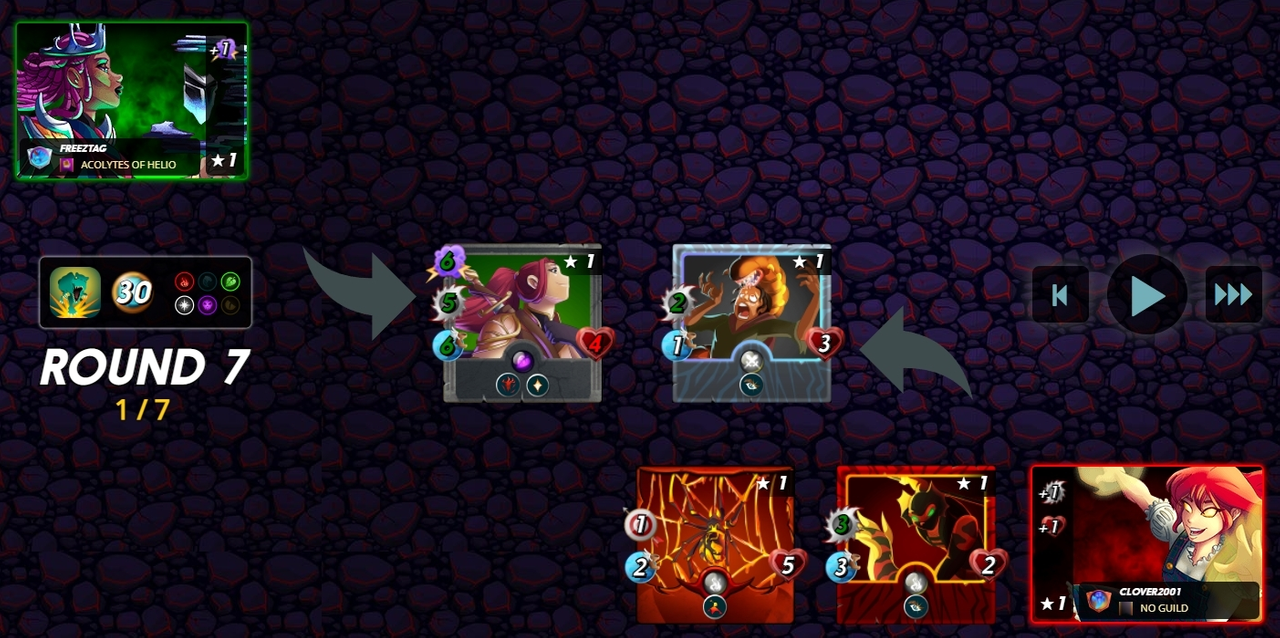 Round 7, another kill, another buff, we still dropped to 4 health, but the enemy doesn't have enough damage left to potentionally kill Quora here.
At this point, we will take out 2 units per round.
Round 8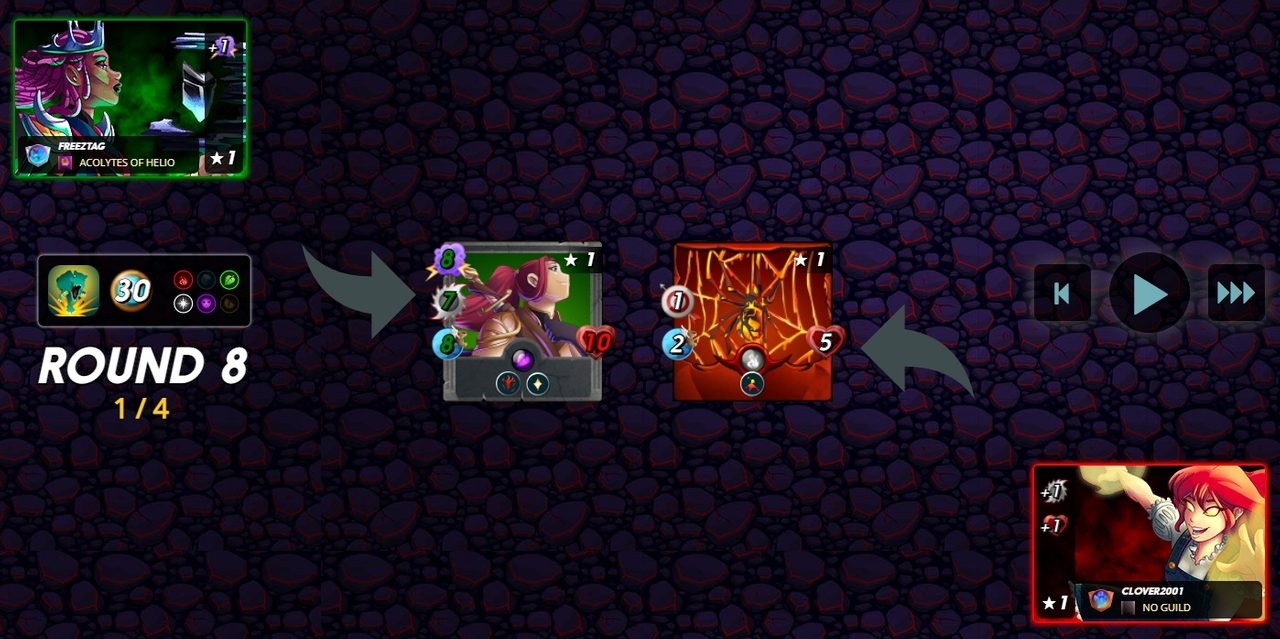 Final round, 8 magic damage, 7 melee damage, 8 attack speed, 10 health (but we still have to heal for +6).
Well hello little spider...
Quora's process
Dropping down to a 1v5 situation with only 2 health left at some point, I call that a nice clutch!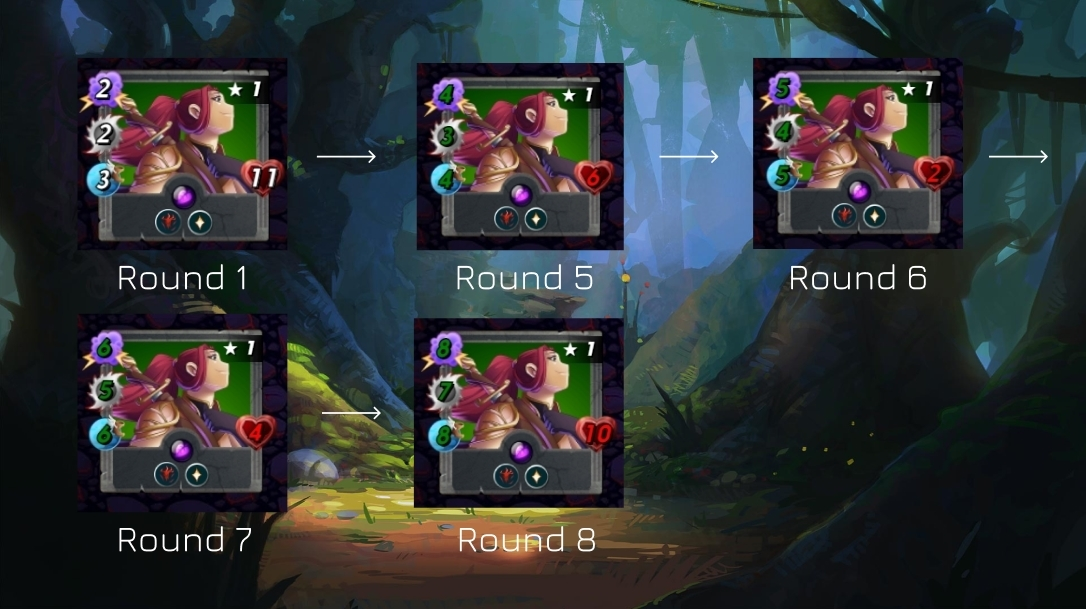 Want to earn more money with blogging? Make sure to join HIVE and Start cross-posting to publish0x!