Not signed up for splinterlands yet? Make sure to use this link and sign up!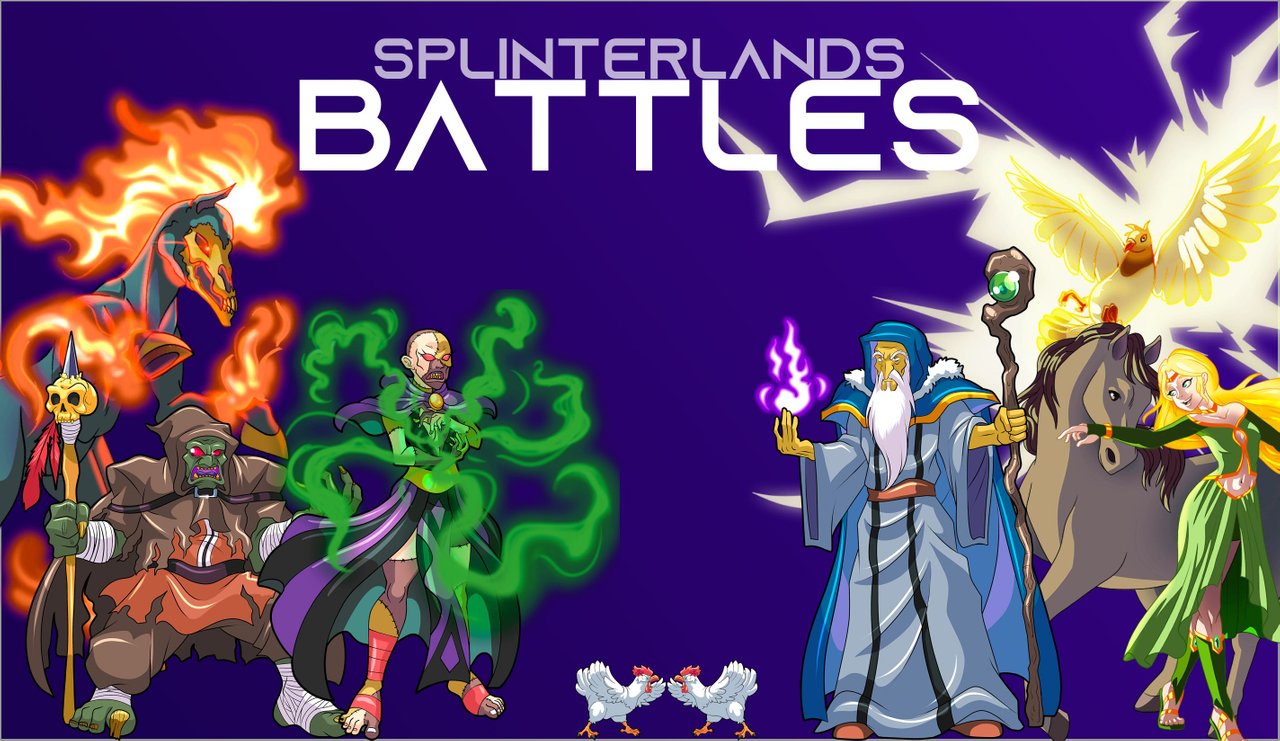 Splinterlands battles | Learn by example
In this series I want to showcase certain battles where you can learn from mistakes or from successful moves.
The battle
This was a close Alric vs Alric battle in a brawl. It was a pretty close victory and it might have been different if my opponent made 1 small change to his lineup.
Let's take a look at the battle: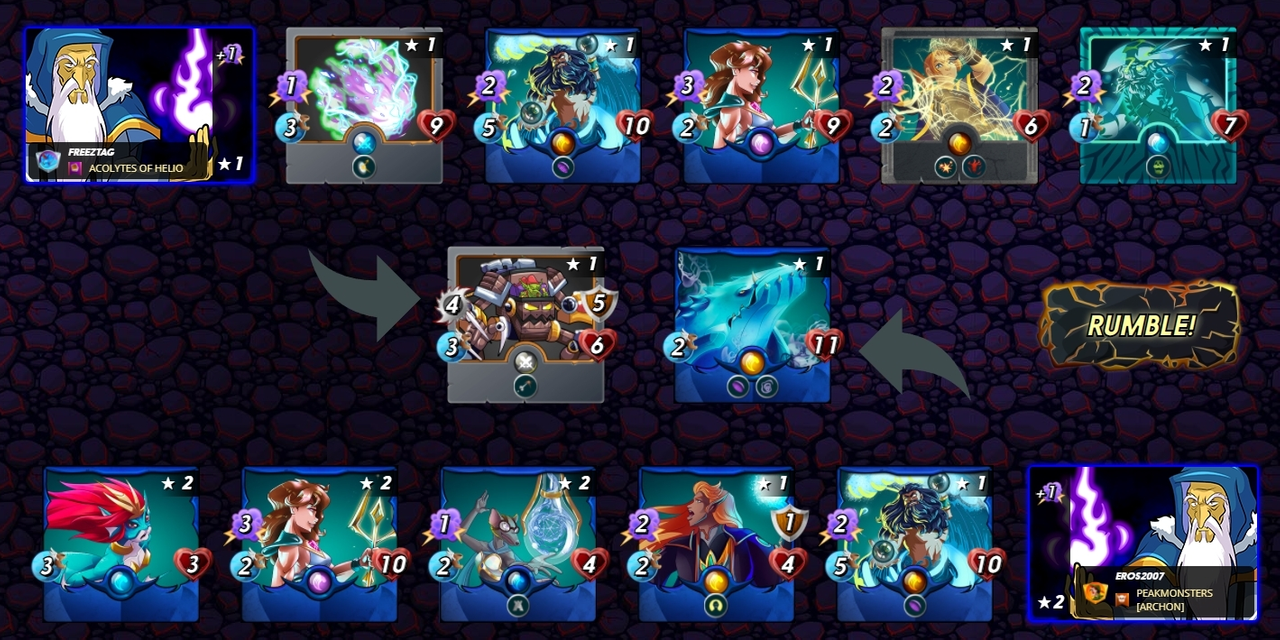 The rules are: Healed out and Stamppede, 54 mana.
Considering the Healed out rule the merdaali guardian is a pretty weird pick, except for that, both lineups seem pretty strong here.
Using Flagulon Reine here is very important, she can simply get incredibly strong. Facing a magic lineup, my Goblin Mech is pretty weak, however, I figured prismatic energy + Oshanus should be enough compensation if I was facing a magic team. However, I did still struggle here.
At the beginning of round 2, I'm not looking too good in my opinion: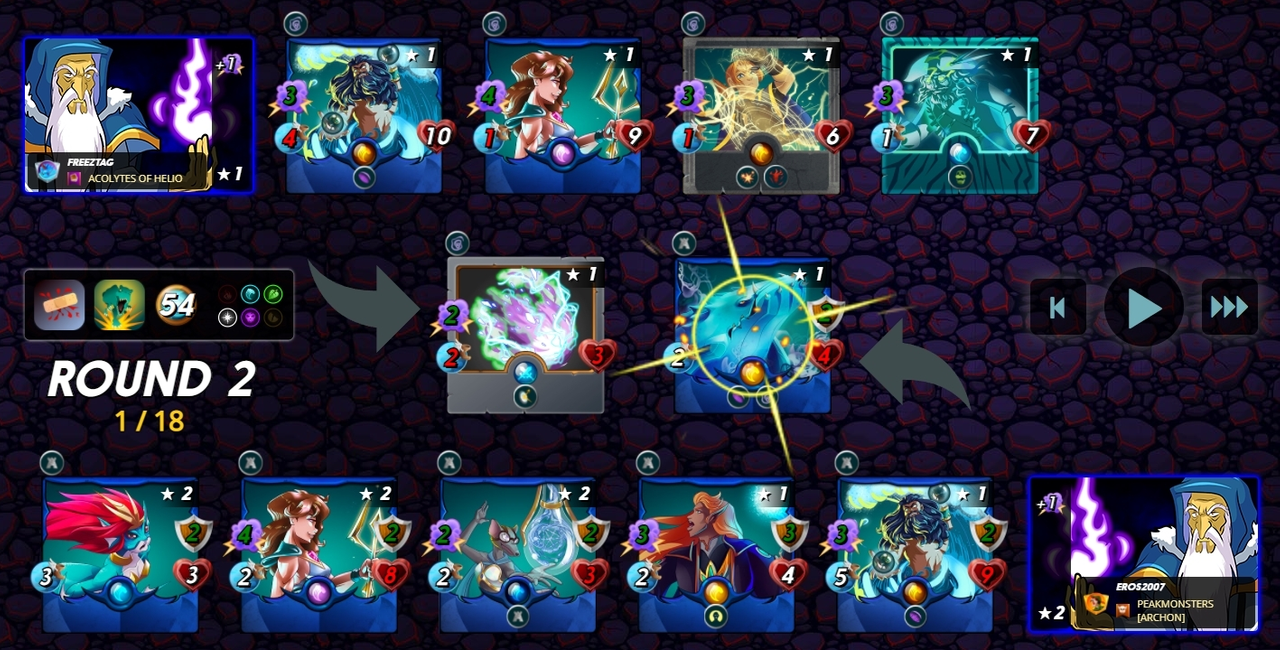 My goblin mech only absorbed 2 attacks and my prismatic energy is almost finished, while my enemy is still looking pretty strong.
Midway through the second round, the situation seems even worse: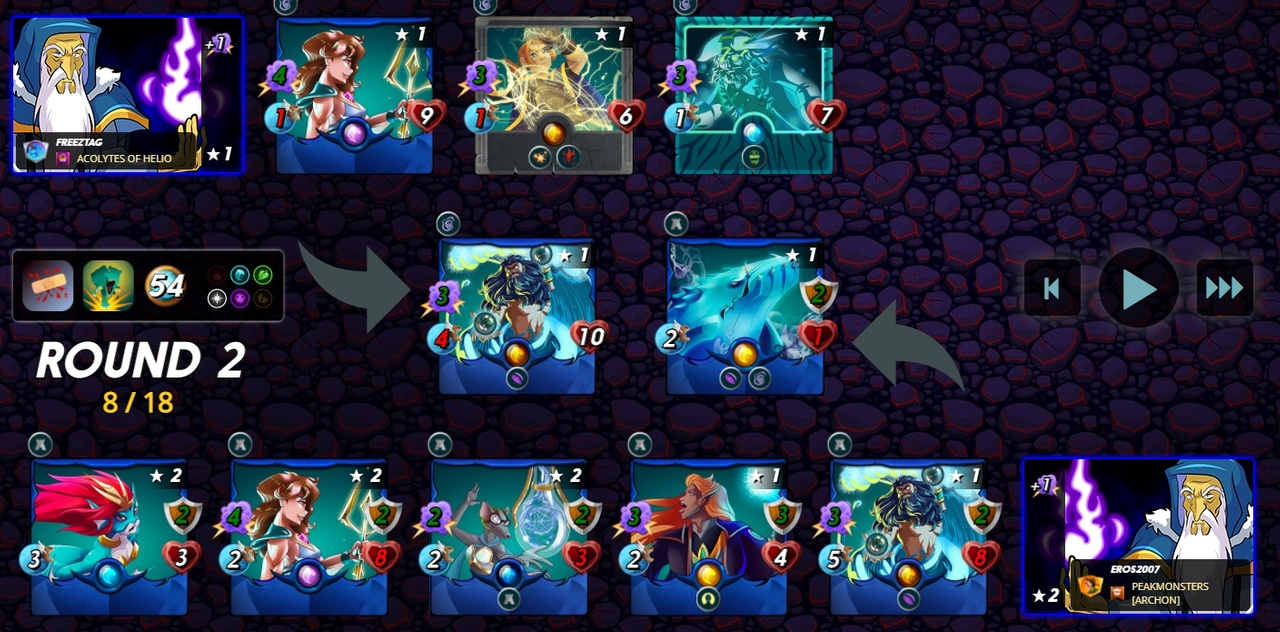 At the start of round 3, I'm hoping that Flagulon can start snowballing
When reaching round 4, I feel pretty good about the game:
Sure enough, I get a pretty quick victory once I reached round 3.
I would say the 2 main things that made me 1: the usage of a healer in a no-heal battle was a mistake and the fact that I used a very strong gladius card.
Also, using a strong gladius card is 1 thing, but u should alway try to position him as good as possible. In this case I like the fifth spot, so she has time to become stronger and stronger and get that snowball effect going.
Good thing I won this battle, because this brawl was a rather difficult one:


I usually try to get a clean sheet, or max 1 loss, but obviously I can't always make that happen.
That said, 4 losses would have been a bit painful for me.
MVP of the game
I just had to focus on one of the strongest cards in the entire game, today's MVP: Flagulon Reine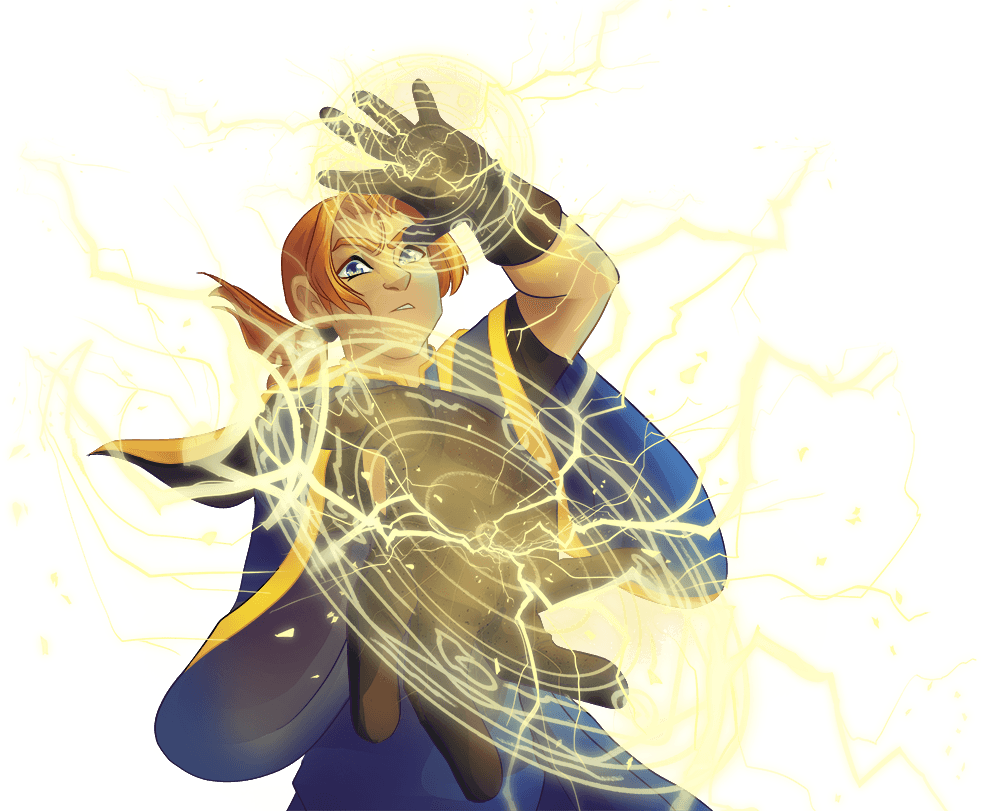 Why is she so good? 2 magic damage (=3 with alric buff) + Blast + Bloodlust... No more words needed
Flagulon Reine Lore:
The incredibly tall stormcaster called Flagulon Reine always speaks softly, for one who commands such power with their movements rarely needs to make verbal commands. He is Khymian by race, meaning that he was not born of a mother, but delivered from the sky as an infant by Kralus the sacred flying tiger. As a young man, Flagulon became so serious about his stormcalling magic that he left the land of his ancestors and traveled to the lawless Splinter of ΛZMΛRÉ, where storms are far more plentiful, to learn the true potential of his powers. There over the next thirty years, Flagulon resided in the islands, practicing and mastering his own special system of certamine expugnatum, meaning "combat by storm." In this strangely beautiful method of hand-to-hand combat, the stormfighter rarely must make physical contact with his enemy, relying instead on small storms and forces of nature that extend from his fists and feet.
As with most stormcasters, Flagulon's preferred method of attack power is lightning. He even spent a couple years in the Sands of Draykh-Nahka, living in a cave and observing the wild Lightning Dragons from a safe distance. By watching them and studying their movements, he was able to determine that they instinctively call upon ancient magic when they release lightning attacks, doing so by subtle motions of their claws and jaws. Reine has never taught a student, but he hopes that serving as a professional Gladiator at Mount Mox will provide him the opportunity to meet his protege and to pass on what he has learned.
Participants can claim SBT rewards
What Is SBT?
SBT is short for splinterlands battle tokens.
It's a token that is made to reward people who had an awesome splinterland battle!
If you wanna know more about SBT Check out this post by the creator of the token. It explains all the uses for it and milestones to come. Link to the post here: SBT Milestones You May Have Missed.
Credit to @ itzninjafool for coming up with this idea and sponsoring many of us to give it out and spread it around to the community.
Rules
Only participants can claim rewards (both loser and winner - it takes 2 players to create an awesome battle). However, only if you have not yet received an SBT reward. For example, if this is a battle that you submitted for an SBT Giveaway challenge and you have already been rewarded you will not be eligible.
If you are eligible to earn the SBT reward, simply comment on this post and I will send you 2500 SBT.

Want to earn more money with blogging? Start cross-posting to publish0x!