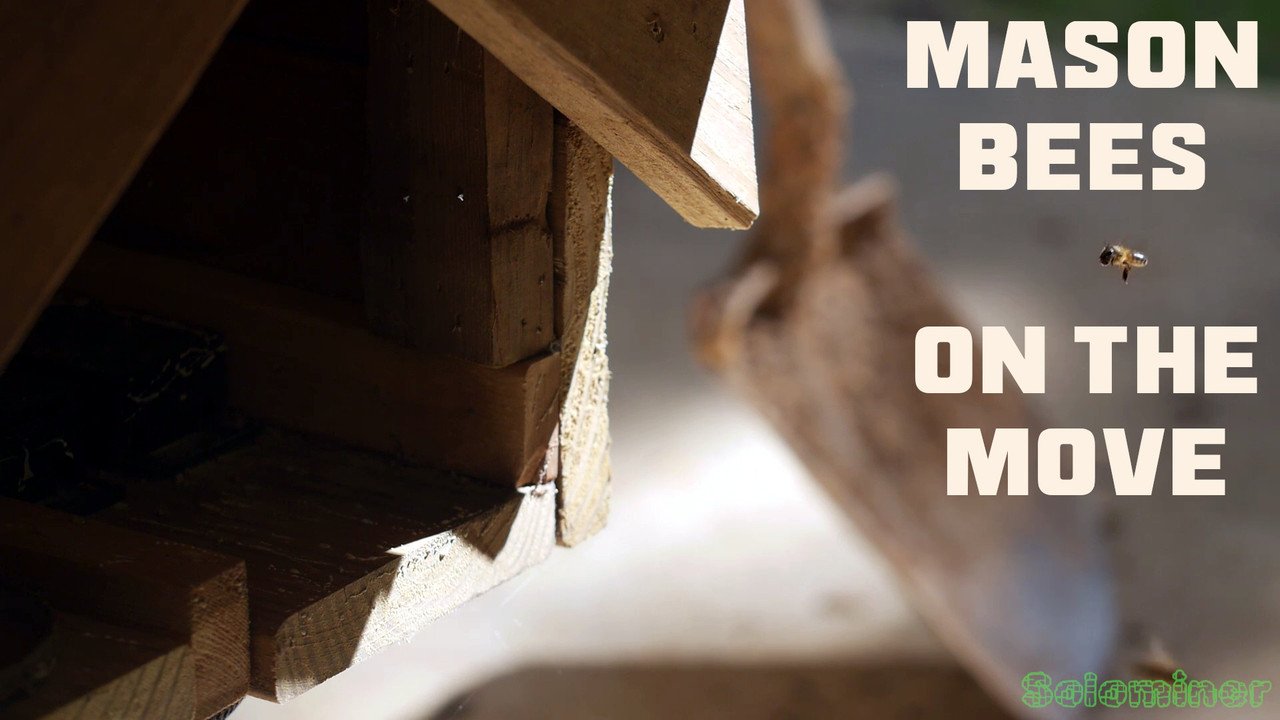 I built a bee house last year for the Solitary Bees, though this is not a bee hive. Its just a place for me to place boards and let them traverse between the boards and nearby by flowers and sources of mud. I leave my Lumix GH3 camera set up on a tripod and let it run while recording the traffic that passes through the bee house. Every few seconds a Bee can be seen leaving or entering. Sometimes multiple at the same time. Since this is the first home they discovered for the year they were quite busy trying to fill it up.
Nature can be alot of fun to watch, I tried not to get in the way of the Bees and just let the camera roll. I used a macro lens to capture a close up shot of them approaching the house and then entering. My shovel can be seen out of focus in the background. I leave the camera running for about ten minutes.
It was late March when I made this video, the flowers were emerging and the Bees were busy finding them.
We had to move the bee house as when Lovely Logic would walk the dog Luci by the house sometimes the Bees flying by was too much for her to resist trying to eat them.
She would even stick her face in the home trying to get at them. Hah.. so we moved them higher up out of the dogs way.
This bee house is the second generation of homes Ive made for the Bees, the first was the 2x4 bee houses I drilled. Then this bee house that has held the 2x4 boards and my new planks. My third generation is the bee cubby box that holds all the boards seen in the webcam.