From March until May, male Turkeys can be hunted in the wildlife management areas around where I live. While my friend and I were deer hunting last year, we saw dozens of Turkeys walking around together. So this spot was our first pick for returning during Turkey hunting season. I brought along my old 20 gauge, a shotgun made a good fifty years ago. Got it at a gun shop years ago, glad I had a chance to take it out hunting with me.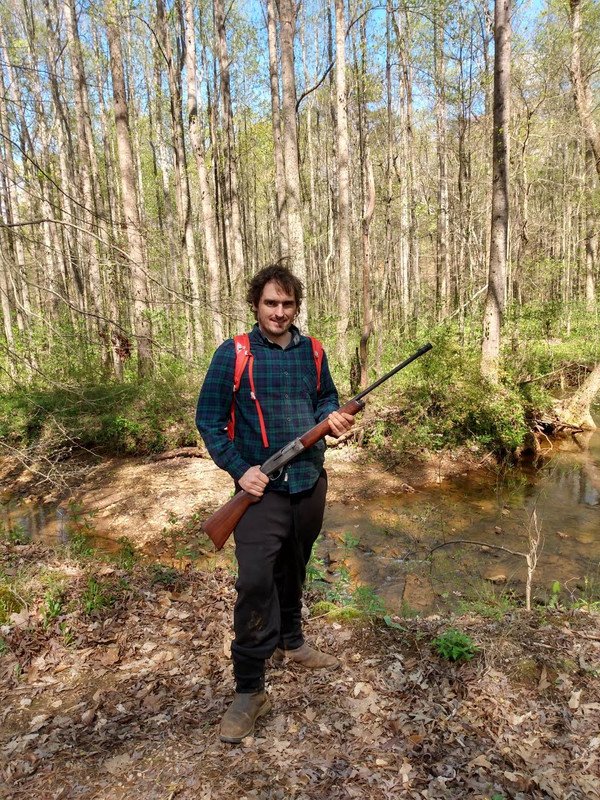 Camera Model Samsung Galaxy S8

 Lens none

 Filter none

 Aperture f/1.7

 Shutter Speed 1/480 sec

 Film Speed 50

 Spectrum Visual Light

 Wavelength 380 through 700 nanometers

 Location Georgia USA.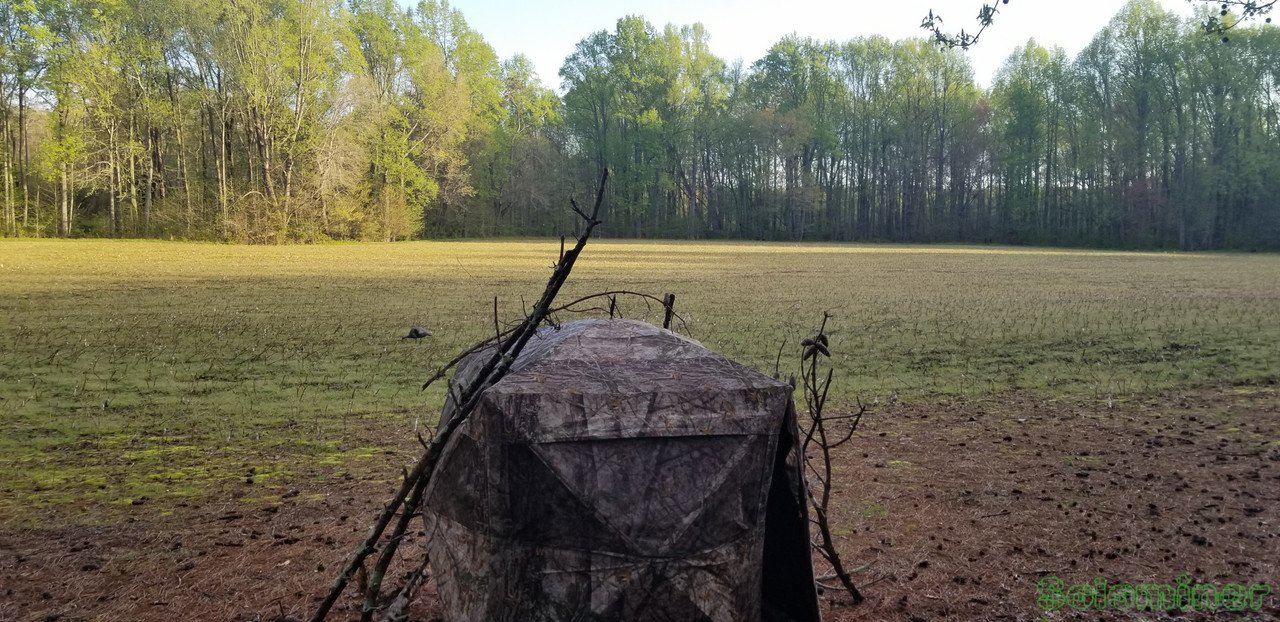 The blind was like a tent, but designed to sit in and wait for prey to show up. I had a window covering keeping me hidden, but regardless its important to stay quiet and still. Turkeys can see pretty well so I did not want to spook them away by moving inside too much.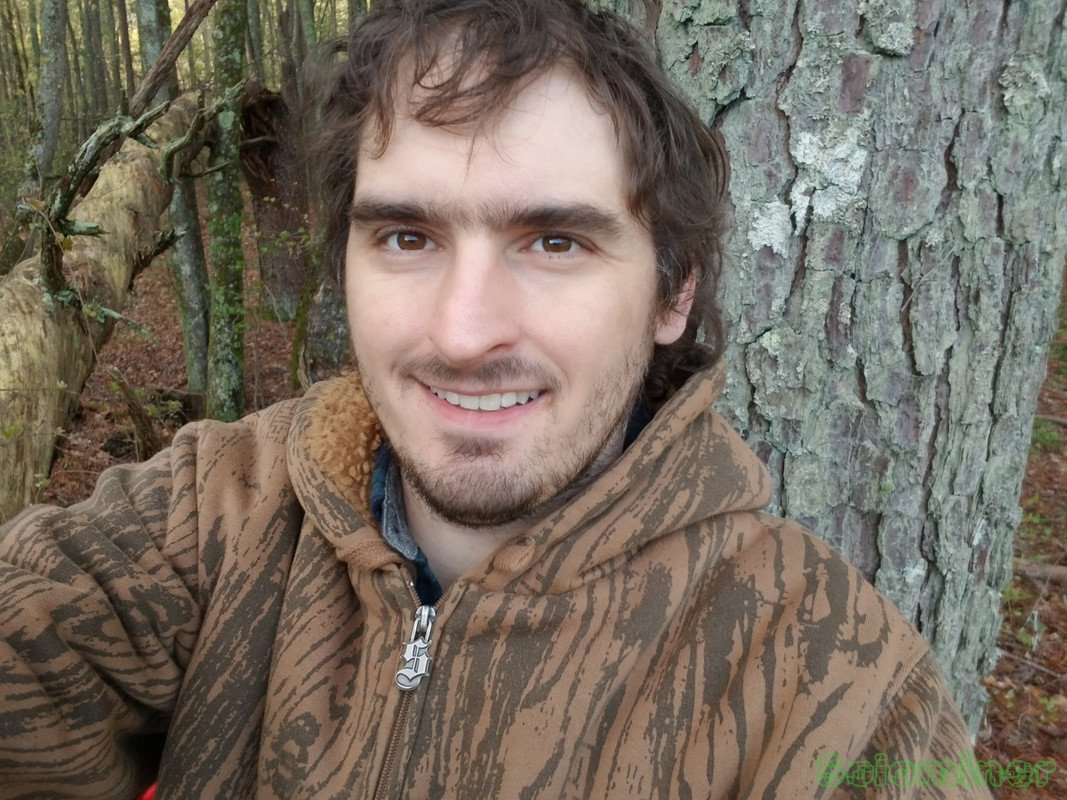 Me hanging out before settling down into the blind. Enjoying the sunrise and all the sights and smells of the morning deep in the forest.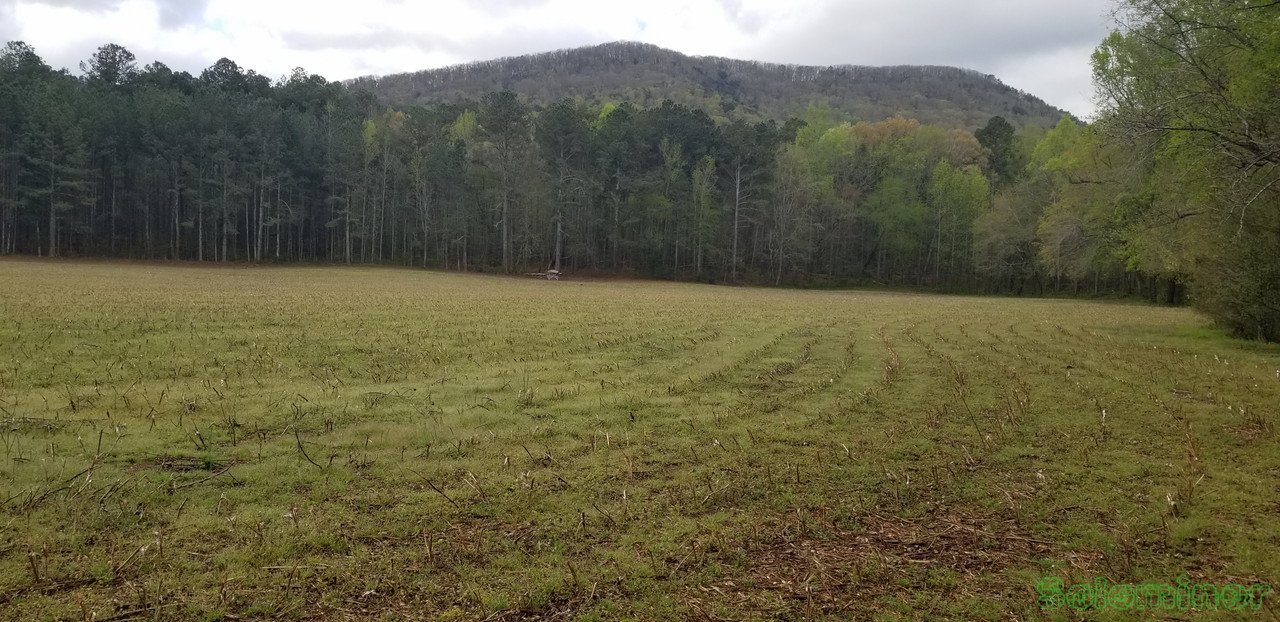 I hunkered down in the blind, and sat quietly for about an hour. I start getting restless after that and we did not get any return calls. @ryulincoln was with me and was using his caller to try to attract toms into the area. A tom is a male turkey and thats what we were hunting.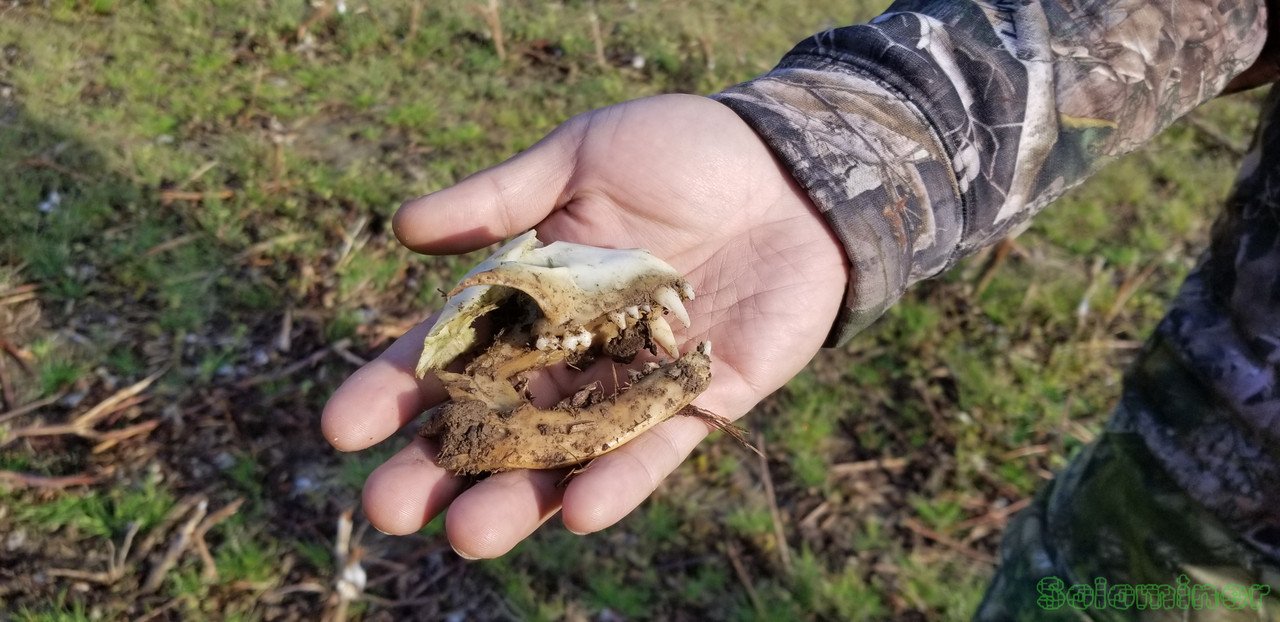 With no calls back we decided to take a walk in the field we set up the blind in. And came across a small skull, hard to say exactly what it was. Looks like some kind of predator due to its teeth.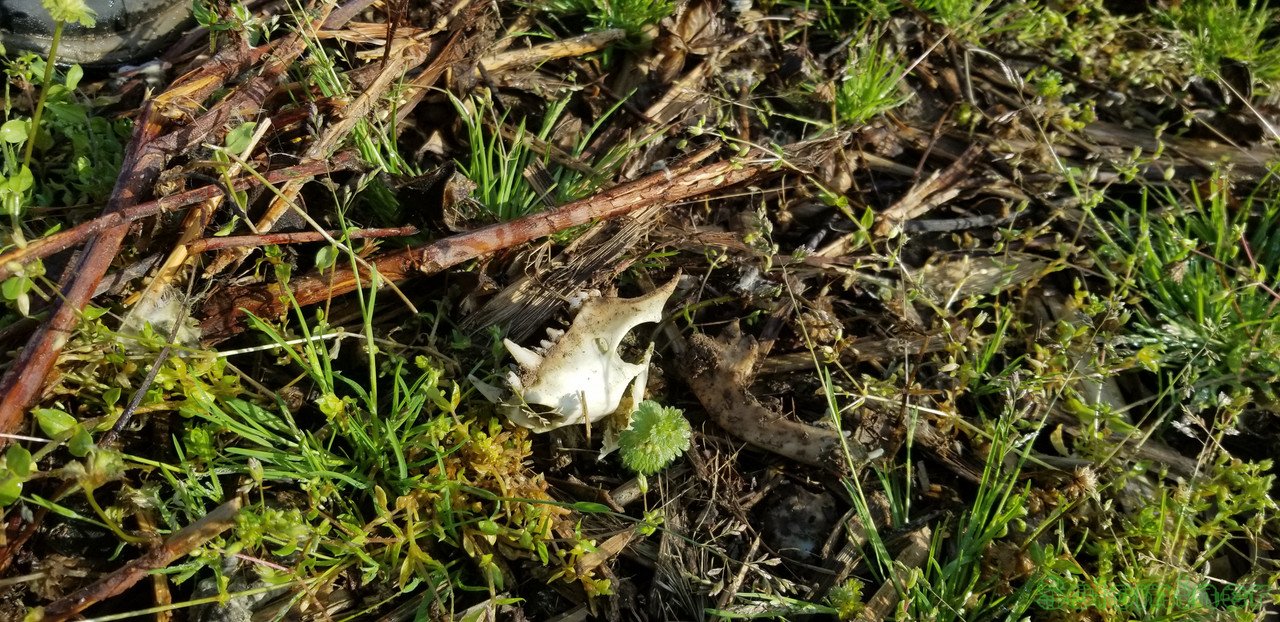 We put the skull back where we found it, probably a death caused by combines. These is a cotton field we set up in, so maybe it was some small animal that could not escape the machine while processing the cotton.
Eventhough we did not get to shoot any turkeys, we did see them. While we were taking a lunch break @ryulincoln saw a turkey drop down from a tree and run off. I also saw a turkey as a I leaving on the long forest road heading back to my home. Maybe we will have better luck next time.
Addresses below to help me buy better camera equipment and support me to travel to locations to do photo and video and overall great blogs in new places. I would be happy to list some of the contributors in my posts for donations that help me along the way.
Coin Address

 BTC: bc1qhfmvd2gywg4fvrgy2kkkkyqta0g86whkt7j8r7

 LTC: ltc1qdyzm5cwgt8e2373prx67yye6y9ewk0l8jf3ys9

 DASH: XkSqR5DxQL3wy4kNbjqDbgbMYNih3a7ZcM

 ETH: 0x045f409dAe14338669730078201888636B047DC3

 DOGE: DSoekC21AKSZHAcV9vqR8yYefrh8XcX92Z

 ZEN: znW9mh62WDSCeBXxnVLCETMx59Ho446HJgq