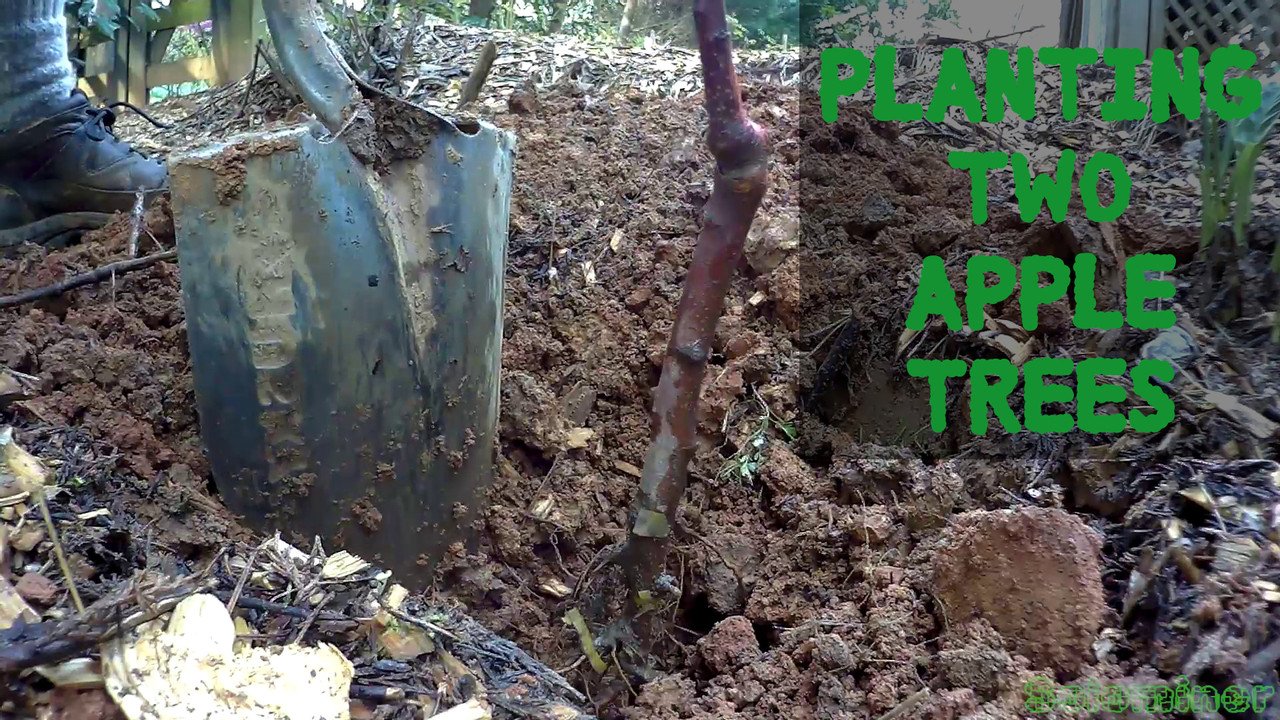 I unbox two new trees that I hope one day will produce an abundance of fruit. I got a Cortland and Honey Crisp Apple tree. One of each. They are a semi dwarf variety so they should not get full size like many that grow in orchards.
I dig the holes for the two Apple trees and make sure the graft union is above ground. I show off the spot where the two plants were attached and give them the semi dwarf proportions.
These trees were planted about five feet apart and I hope my solitary Bees will visit them during their bloom time. At the time of planting there was not much leaf activity. But I can say they have grown alot since the making of this video and are doing well.