I set up this large bird house in the late winter, a few months before any Kestrels would be looking for a new home to roost in. The snow came around and gave the house a dusting of snow on top.
Im behind on updates, so next will be a post on mid spring. Since it already is mid spring I will post it as soon as possible.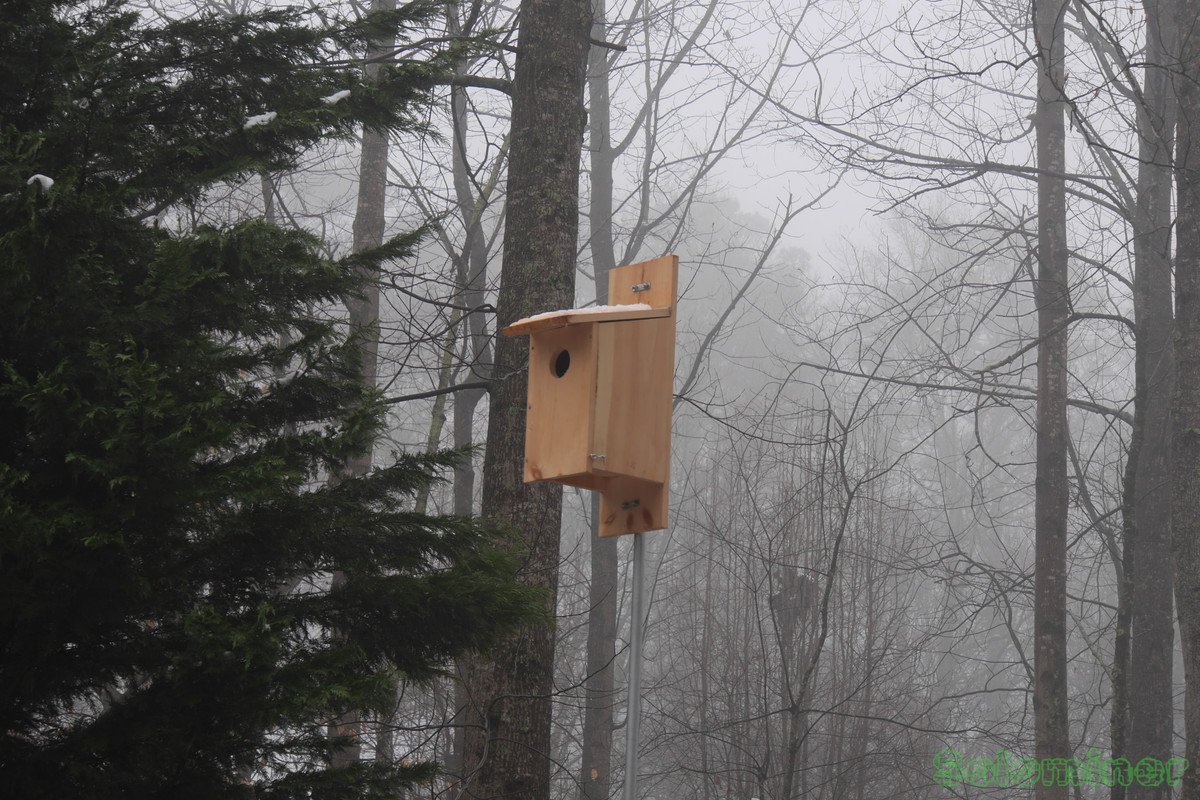 Camera Model Lumix GH3

 Lens Olympus M.ZUIKO DIGITAL ED 12mm-50mm

 Filter none

 Aperture f/6.3

 Shutter Speed 1/125 sec

 Film Speed 200

 Spectrum Visual Light

 Wavelength 380 through 700 nanometers

 Location North Georgia USA.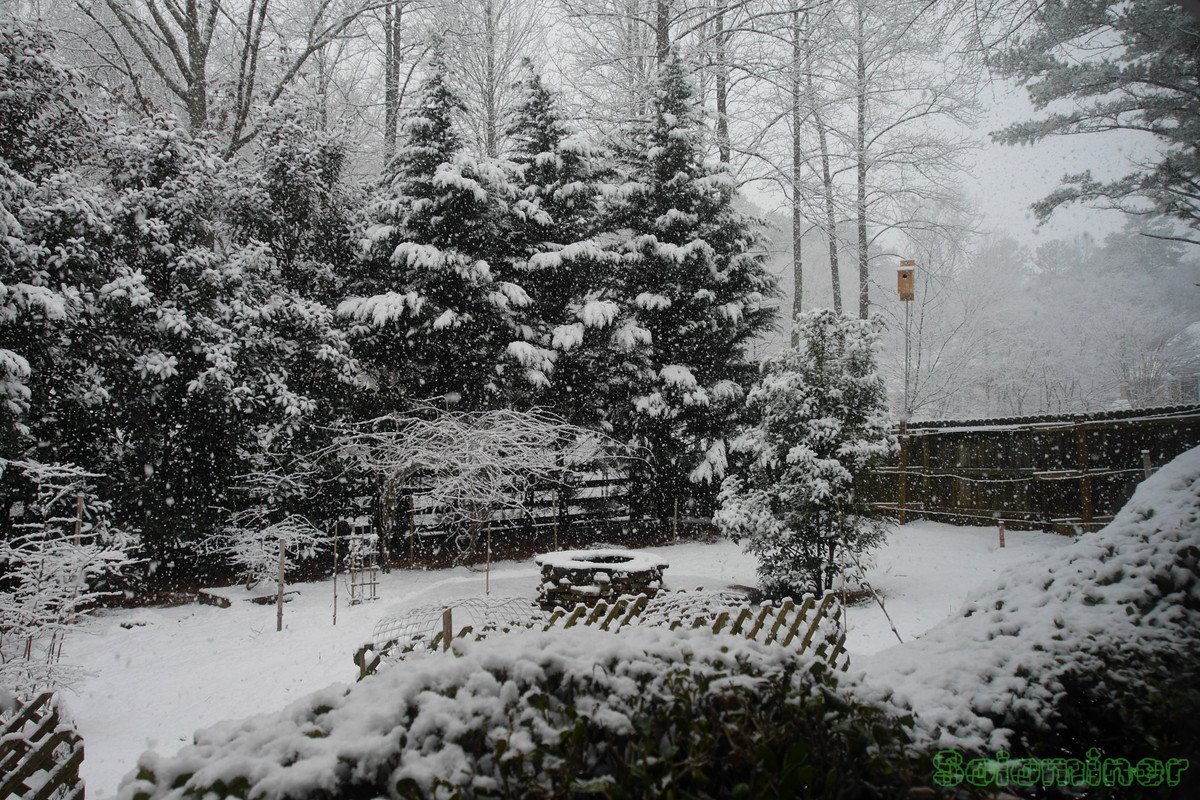 No signs of birds yet, but it does look pretty cool in the snow. It sways a little bit in the wind but not enough to make me worry about it breaking or being much of an issue.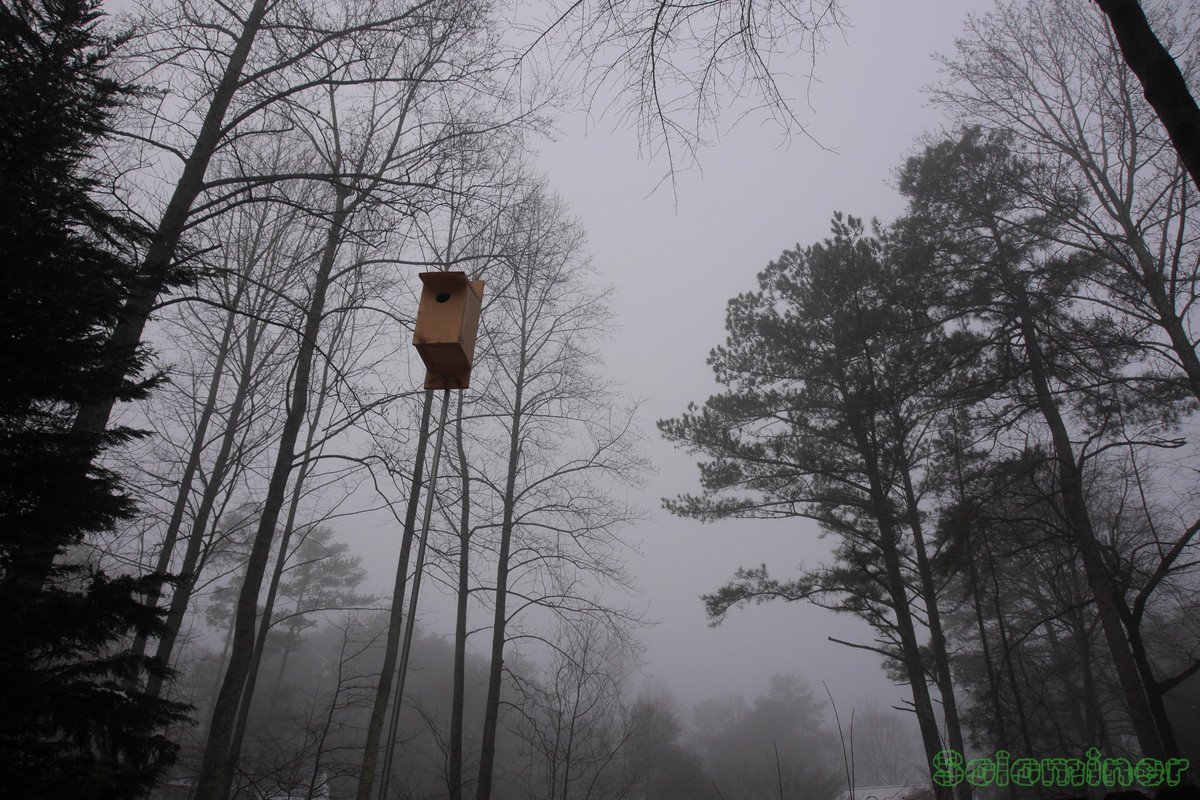 It stand about twelve to fifteen feet on the metal rod its attached to. I did not paint it or coat it with anything so hoping it will hold up regardless.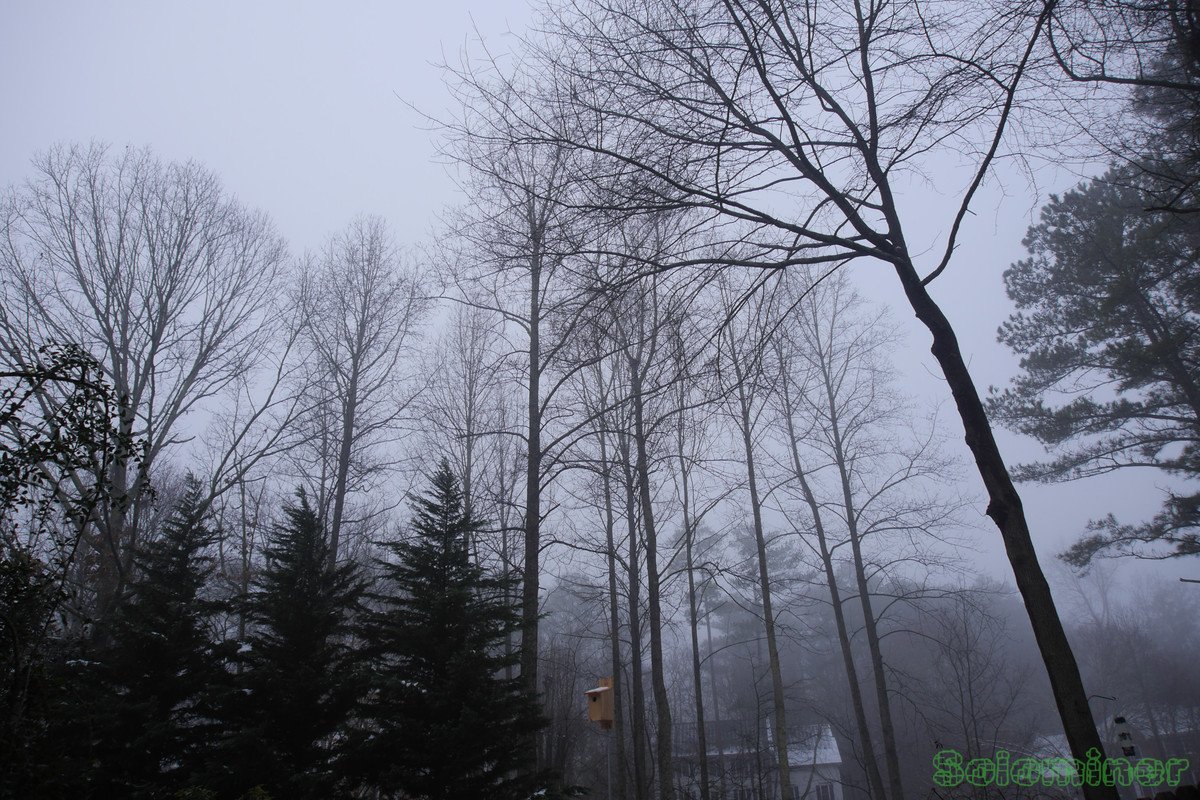 The house is high up there, but among the trees around it. Still pretty small, with the old trees towering over it.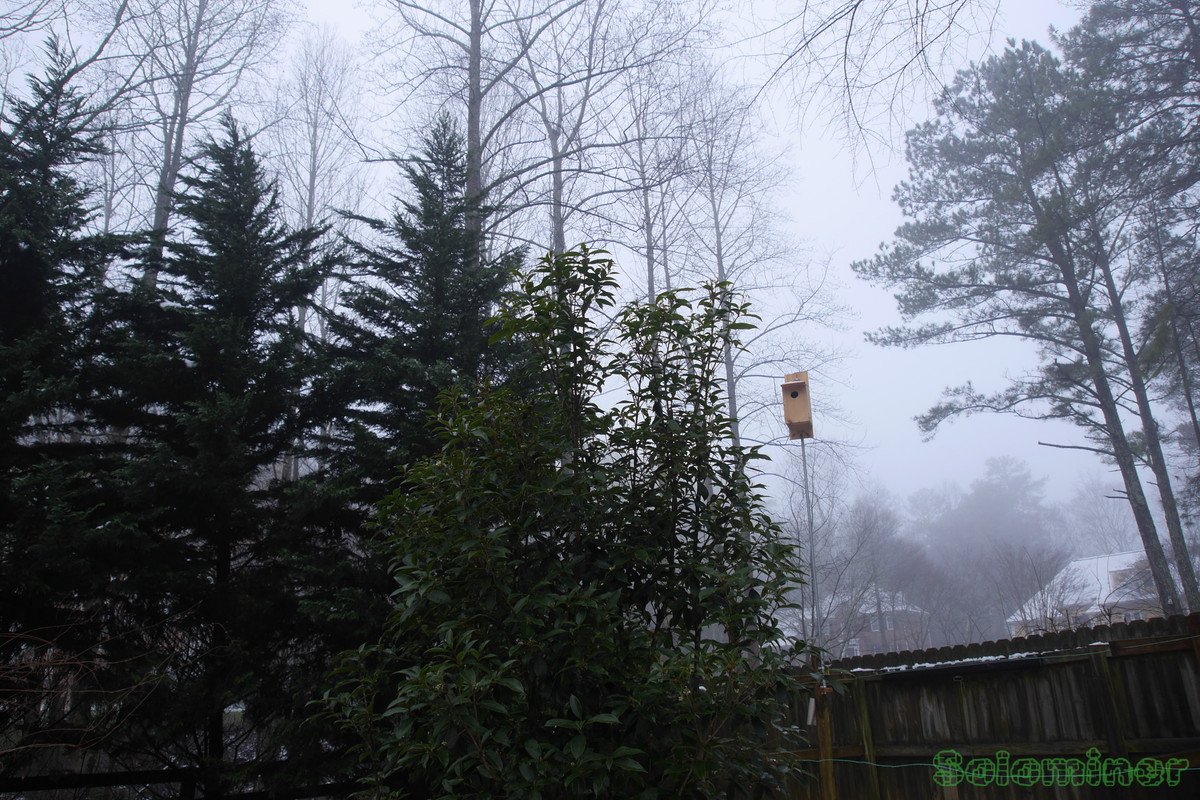 Once spring comes around it should serve to be a good home, regardless of what kind of bird moves in. It may take a few years for a Kestrel to find it, but im sure some bird will find a use for it in the mean time.
The long term plan is to attract Kestrels, which will then hopefully protect my fruit trees from small birds. I placed the bird house right by the Cherry trees I planted so I hope this works.
---