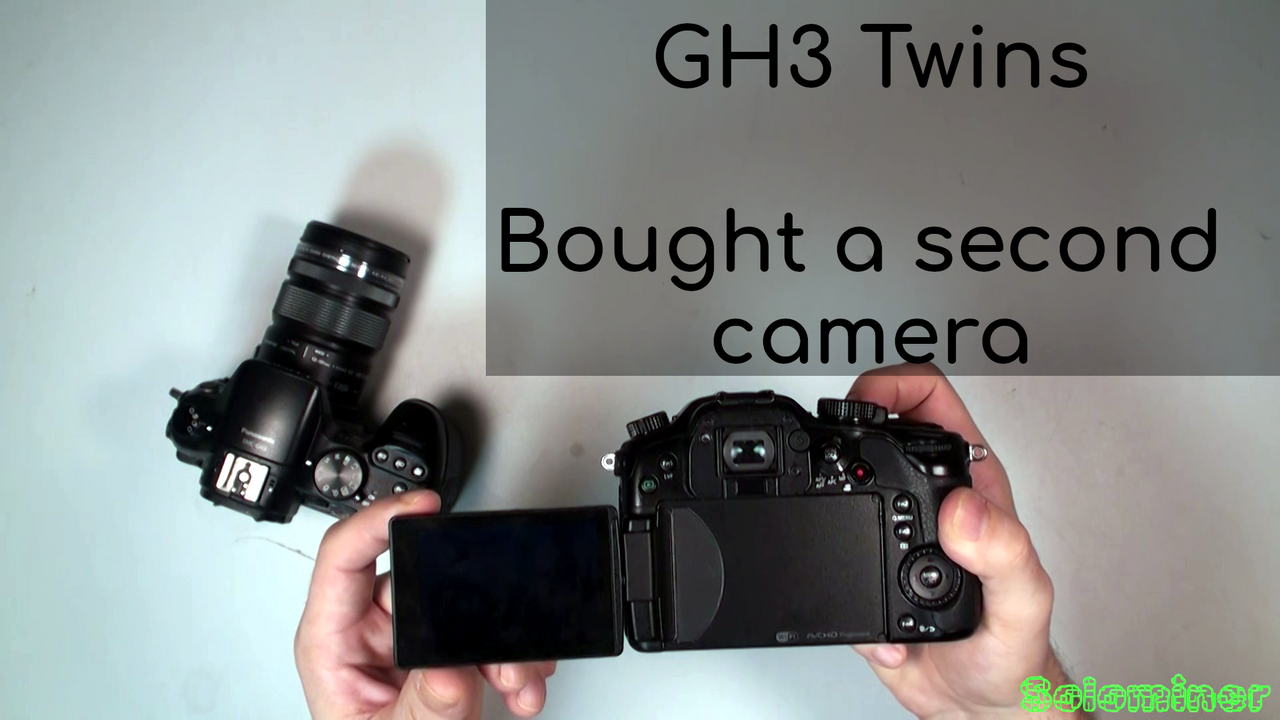 Working with my special camera for the last few years has been alot fun, it produced some amazing photos and video. And I still have much to explore in the infrared and ultraviolet spectrums.
Due to it being modded, Ive had troubles getting normal video and photography to come out "normal". Since this camera was modified to see other wavelengths of light I find myself changing my white balance settings all the time due to all the filters I have.
The GH3 only allows four WB presets, and I have more than that amount of spectrums with all the filters I carry. Due to this, I must take time to use a Grey Card and set white balances if I want to take a picture or video of something not usually in my common filter presets.
That gets annoying, so I got a second camera just for visual light "normal" photography and video. That is why I tend to only post infrared and ultraviolet scenes without a visual light reference.
Everything looks great with it, though the camera has a few worn parts I must fix.
First is one of the function wheels is slipping, and making it hard to adjust picture settings. I can fix this with some glue.
The other issue is a loose screen. The GH3 has a great fold out screen. But over time the hinge can loosen causing the screen to wobble. Over time this can break it and needs to be addressed. Though I can still use the viewfinder without issue.
I paid a hundred dollars less than I did for my used GH3 I had modified. So as long as I can fix these issues it should be a great deal.
I can do alot of fun stuff with two identical cameras. Thinking of doing some Infrared/Visual light blending using a side by side mount. And to have a superior visual light camera to my Canon EOS 500D T1i is nice so my scenes look identical. I have many lenses for my GH3, so made sense getting a second micro 4/3 camera. And over many months of watching Ebay I got one for a nice deal.
Ill post my repairs as I do them, I seen videos on online showing how to do the repairs and Im confident I can handle them. The first I can just use some super glue and the other I need to take the camera apart and tighten the hinge and add some thread locker to stop it from backing out in the future.
If you saw my hunting video then you saw some footage from the new camera.
Thanks to everyone that has upvoted, resteemed, voted on my posts on Publish0x, commented on my posts and the donations sent to my crypto addresses I leave near the bottom of my posts. Without those I wouldn't have been able to get another camera. I hope to pay this back to the community by making some great content soon.
---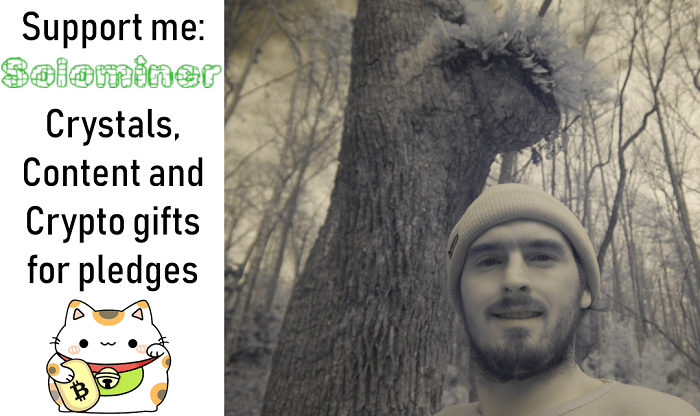 Addresses below to help me buy better camera equipment and support me to travel to locations to do photo and video and overall great blogs in new places. I would be happy to list some of the contributors in my posts for donations that help me along the way.
Coin Address

 BTC: bc1qhfmvd2gywg4fvrgy2kkkkyqta0g86whkt7j8r7

 LTC: ltc1qdyzm5cwgt8e2373prx67yye6y9ewk0l8jf3ys9

 DASH: XkSqR5DxQL3wy4kNbjqDbgbMYNih3a7ZcM

 ETH: 0x045f409dAe14338669730078201888636B047DC3

 DOGE: DSoekC21AKSZHAcV9vqR8yYefrh8XcX92Z

 ZEN: znW9mh62WDSCeBXxnVLCETMx59Ho446HJgq