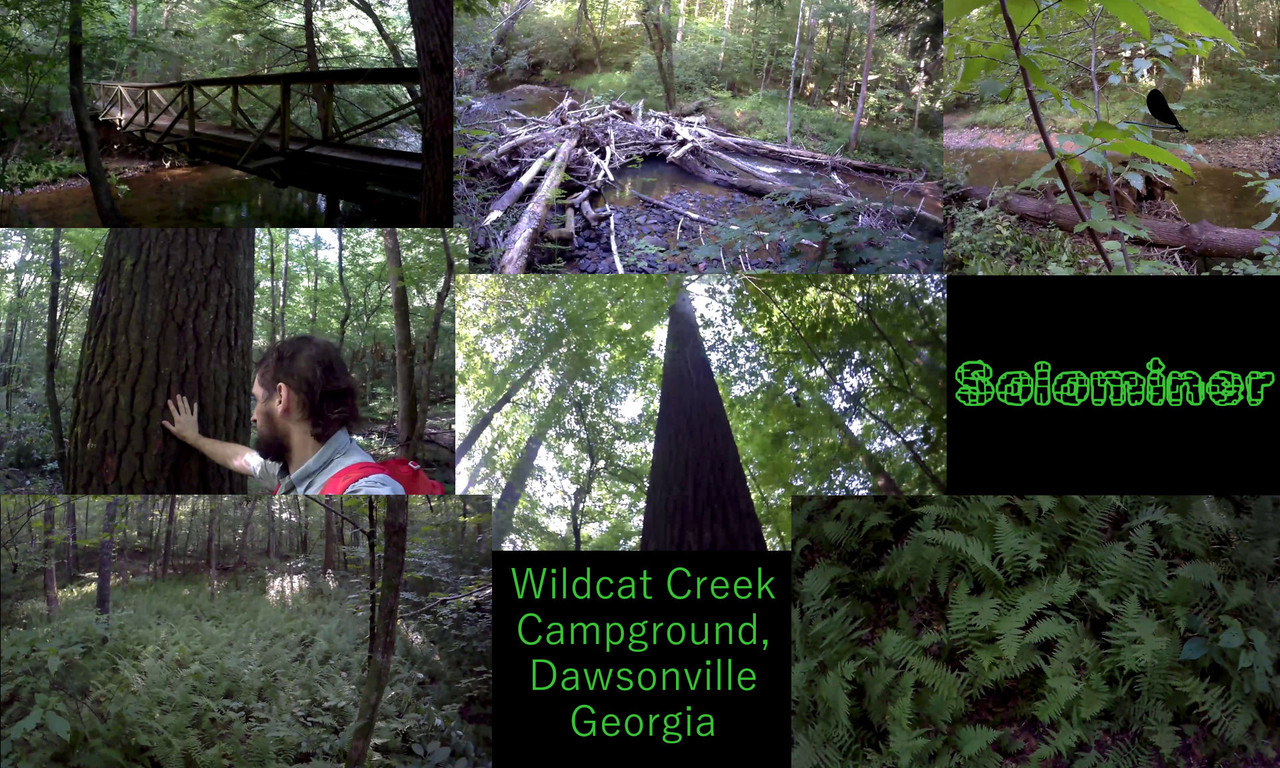 I arrived at this location after visiting a farmer near by. This location requires a hunting or fishing permit to visit. By having such a license you can visit exclusive shooting ranges only for registered hunters and fishermen.
This location, the Wildcat Creek Campground is similar though there is no shooting range at this site. Though during hunting season this area can be hunted, judging by the signs at the trailhead.
I start off the walk by visiting the campsites, I believe you must register online to use them. Though there were many others scattered throughout the location that I think are first come first serve.
I follow the creek down the walking trails and come across a dam, maybe just piled up trees or maybe from Beavers. I did not see any chewing marks on trees so I think may be just storm debris.
I cross a bridge that seems pretty old, it has alot of flex so it. I saw a baby Mantis on the bridge though my camera spooked it and it fled.
A Damsel Fly let me take some video of it before it took off. And walking further down the trail I came across a large Red Pine. I placed my hand on it for comparison, it was huge.
---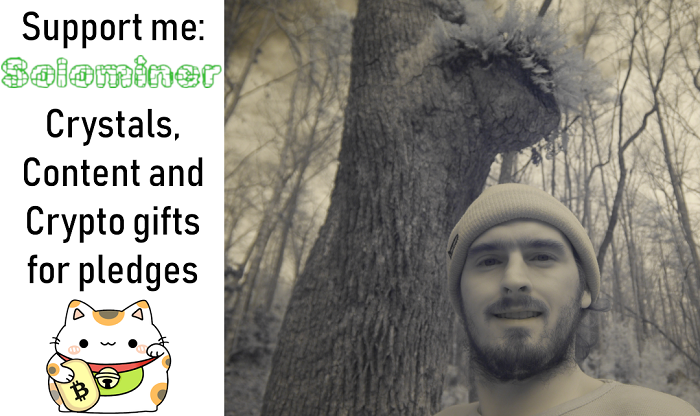 Addresses below to help me buy better camera equipment and support me to travel to locations to do photo and video and overall great blogs in new places. I would be happy to list some of the contributors in my posts for donations that help me along the way.
Coin Address

 BTC: bc1qhfmvd2gywg4fvrgy2kkkkyqta0g86whkt7j8r7

 LTC: ltc1qdyzm5cwgt8e2373prx67yye6y9ewk0l8jf3ys9
 DASH: XkSqR5DxQL3wy4kNbjqDbgbMYNih3a7ZcM

 ETH: 0x045f409dAe14338669730078201888636B047DC3

 DOGE: DSoekC21AKSZHAcV9vqR8yYefrh8XcX92Z

 ZEN: znW9mh62WDSCeBXxnVLCETMx59Ho446HJgq Platform URL/Username

 Steem https://steempeak.com/@solominer

 Steem Monsters https://peakmonsters.com/@solominer/collection

 Weku https://main.weku.io/@solominer

 Bit.Tube https://bit.tube/solominer

 Mithril Solominer

 Discord Solominer#4248

 Bitcointalk https://bitcointalk.org/index.php?action=profile;u=83228

 CryptoPanic https://cryptopanic.com/solominer

 Whaleshares https://whaleshares.io/@solominer

 Bearshares https://bearshares.com/@solominer

 Publish0x https://www.publish0x.com/solominer