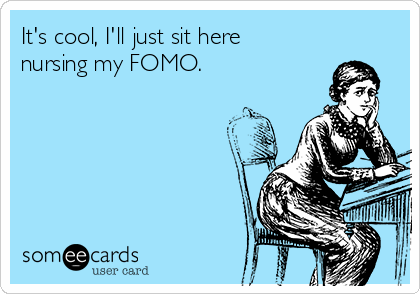 source
The craziest organic price jerks you've ever known in the crypto space were probably driven by ambitious investors jumping into a new 'exciting' project with hopes of making some gains or at least not missing out from the potential success of the project. 'Fear of missing out', guess you've felt this heat up your sleeves for at least once. 'Once' is unarguably an understatement…yeah for real.
The crypto space is a very dynamic environment, a complicated market and home to varieties. Smart, decent and gullible; a simple list of the sort of personalities in the crypto space. Controversial enough, anyone can be found in any of these categories at certain situations. Investors' reaction is a major force in the crypto market, just like most other markets.
An investor's principal goal is to make profits. This entails buying at lower prices and selling at higher prices. Sometimes, this might mean 'joining the moving train' for some investors.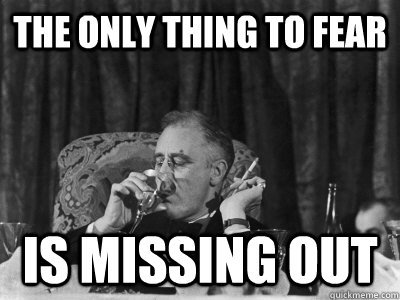 source
Crypto investors are attentive for 'the next rave'. Spotting such projects isn't always as easy as it sounds. A sudden 'big' news triggers an investor's nerves. If already invested, an investor might move to increase their stake in the 'booming' project hoping it really becomes the new rave. For investors who own no stake in the project, the 'fear of missing out' comes into play.
'Stack up before it goes to the moon'! Everyone loves to be part of that 'Lambo talks', trying to the avoid the regrets of missing out in the 'next 10X' pushes an investor into a rather impulsive investment in a promising project.
Fear of missing out (FOMO) could spread across sectors; depending on how significant the project's speculated success (price movement) could be, investors from outside the space could be lured into impulsively buying into the project. A 'fear' gripped investor dives in without checking the depth of the ocean.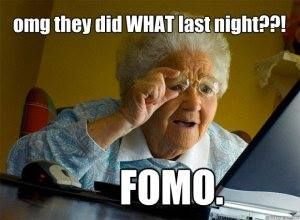 source
We've seen this phenomenon play out in full force many times, the 2017 bull run was a clear show of how internal and external 'fear of missing out' could spur price movements. Excited about the potentials of blockchain technology and cryptocurrency; existing and new blockchain and cryptocurrency believers who wanted a share in the future moved to invest in full force.
2017 FOMO was so much that anything called 'cryptocurrency' and running on a blockchain was bought up. The market was booming…a significant time in history. The rave took over the world, virtually every 'woke' investor attempted to know more about cryptocurrency and blockchain; a good percentage became eventual investors. Most cryptocurrencies still have their All-time high (ATH) stuck between 2017-2018.
Fast forward to about two years later; notable cryptocurrencies are attaining new highs, bitcoin and ethereum have made the most gains. It looks like 2017 again, but wait…the current price jerks don't look like another result of 'Fear of Missing Out' (FOMO). According to a twitter user:

Well, sounds right to be frank, to an extent. Personally, the current bitcoin and ethereum price movements hasn't been any convincing, the dynamics are rather an opposite of what we are we seeing. More like a bear trap.
Trustable statistics has shown a much lesser interest in cryptocurrency and blockchain technology relative to what we had in 2017. Little interest, outrageous price movements. There are talks of institutions stirring up the current bitcoin and ethereum price movements as opposed to retail purchases like we had in 2017; but, Are institutional purchases enough to drive price so much?
Institutions would rather use escrow services to purchase huge amount of cryptocurrencies, buying through this means would hardly influence the price on exchanges. Retail purchases from custodial exchanges have greater influence on the price, but with no increase in interest in bitcoin, cryptocurrency and blockchain technology, the current 'bull run' is clearly not driven by FOMO…yet.
Despite several popular cryptocurrency skeptics joining the bandwagon recently and being vocal about cryptocurrency and blockchain technology, investors are yet to develop the urge that drove the 2017 whirl wind. Investors; new and existing have developed a good resistance to the drives which influence investing impulsively.
Price is moving at a historic pace for a couple of cryptocurrencies but eternal and internal interest remains relatively unmoved. But 'institutions are buying bitcoin' and tether is printing stable coins at a record pace. Is FOMO yet to come into play…or is it no longer a thing? or better still: