I just finished a 9.339km running that lasted about 0hh:49mm:48ss !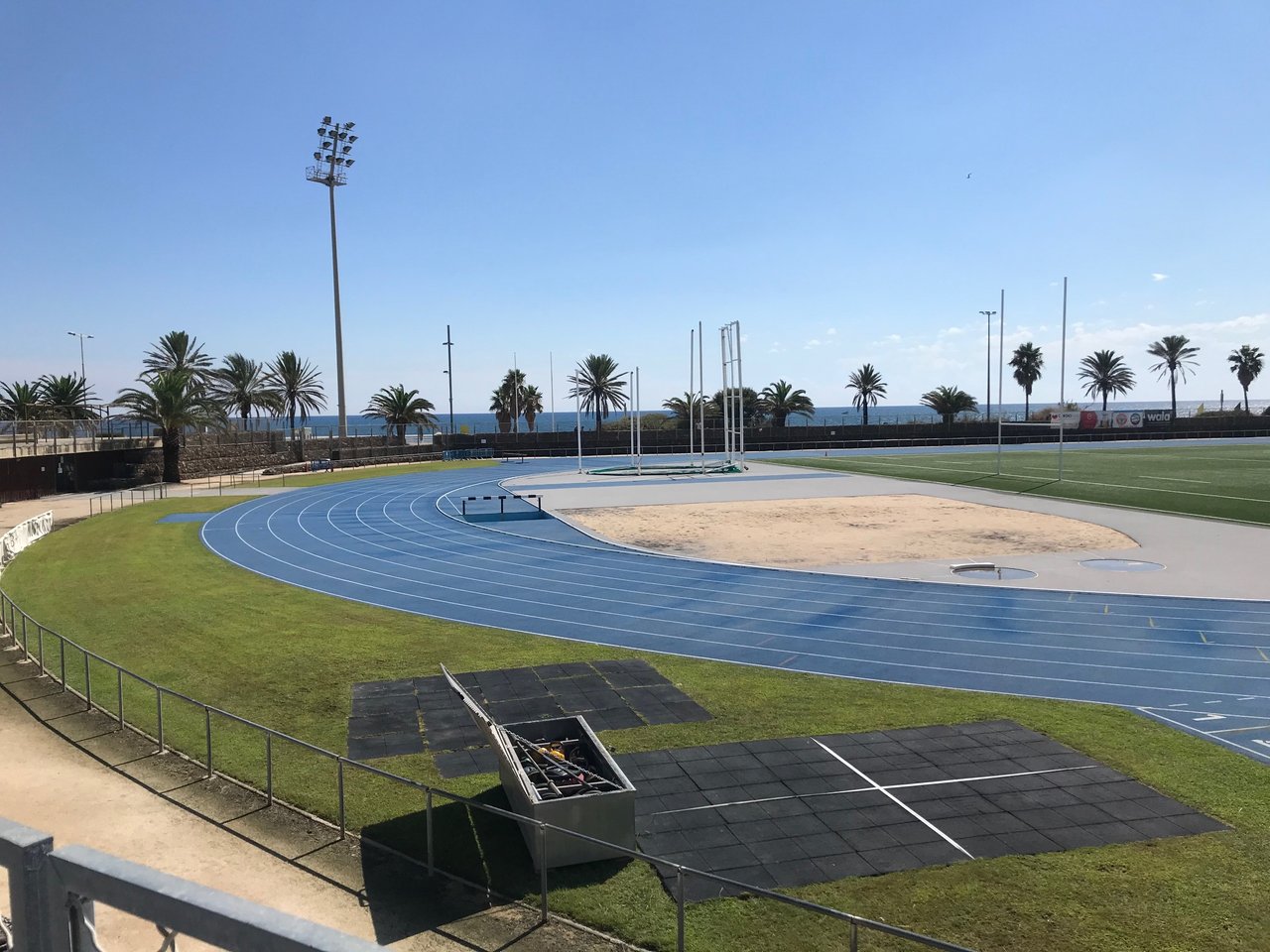 image
Look what amazing was the day over the running track today... Yep, nice and sunny, a little bit windy and, unexpectedly warm day indeed... 27 degrees at noon.
However, once here, I could not say, ok, too warm, let's postpone the drill for a future day with better running conditions...my fellow runners were already warming-up there and any suggestion of this kind would be not so well received so...I did it.
After 15' jogging and warming-up, which was not so difficult taking into account the temperature, we perform the workout consisting on 5 repetitions of 1000m , recovering 400m jogging between them...
The planned pace, 3'50"/km , was also tough considering my running conditions right now which are far from the best, still.
However I managed to keep a consistent pace starting from 4'/km till 3'47"/km, actually the time of the 1000m laps have been the following:
1st Km: 3'59" at an average Heart Frequency of 155 bpm (Beats Per Minute)
2nd Km: 3'53"/km ; Average Heart Freq. of 166 bpm (my Lactate Threshold frequency)
3rd Km: 3'51"/km ; 167 bpm
4th Km: 3'48"/km ; 172 bpm (buffffff!!!!!)
5th Km; 3'47"/km ; 172 bpm (again?!!!!!)
The maximum Heart frequency measured by cardio belt has been 184 bpm , almost my maximum!!! .... so, you can imagine how tough it has been...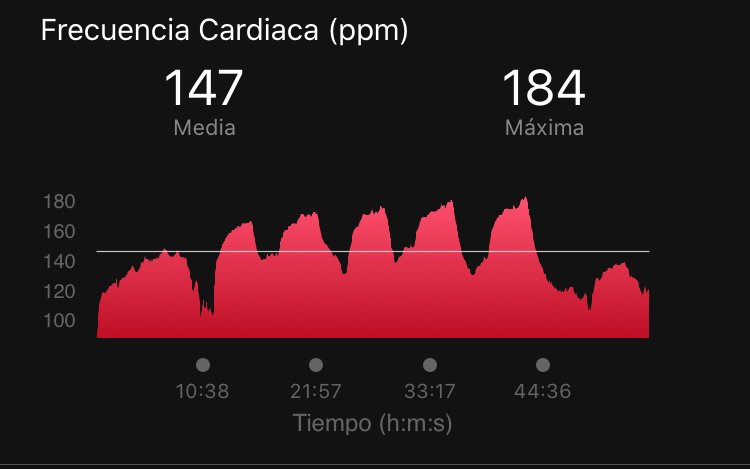 image
Also I have to say that I have finalised the last 150m of the 5th km doing a totally unnecessary SPRINT in order to advance one friend of mine that was in front of me during the whole workout.... you know, we are runners and obviously, super-competitive guys ;-), so I advanced him running below 3'/km which is more than 20 km/h (LOL).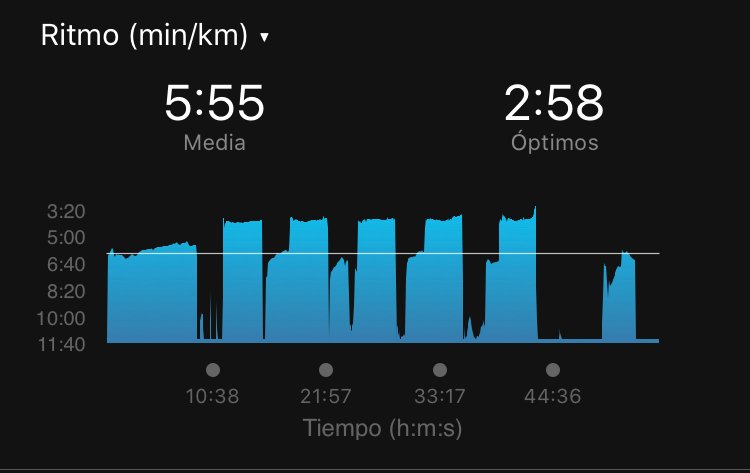 image
Obviously, this is not an advise for any runner, don't repeat what I did...if you can...
Keep on running!!!
Check out some detailed info at my EXHAUST page
Join me in testing out EXHAUST!