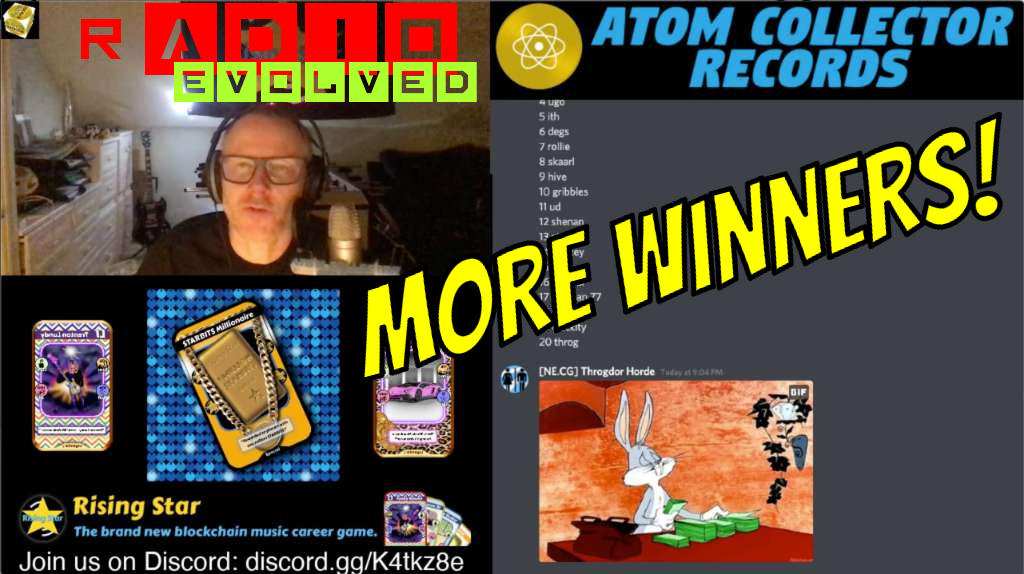 Weekly show with independent music from our community as well as updates on our Hive blockchain game - RisingStarGame.com
This week I discussed updates to our Rising Star music career game and gave away some collectible cards during the show.
Join us on Discord to get involved: https://discord.gg/K4tkz8e
Join the Discord for "Rising Star". Go from busker to mega star! https://discord.gg/dbB6Jc7
Earn crypto listening to music on https://www.AtomCollectorRecords.com


Rising Star - Play For FREE, Earn Crypto & Tradable NFTs on HIVE!