I love to play Texas Hold'em and that love is what got me into crypto in the first place a couple of years ago. I discovered Bitcoin when I was looking for a place to play online poker after Poker Stars kicked the US to the curb and shut us off from their site.
Discovering BROsino Poker on Steem was a great find - and I'm overjoyed that they have migrated to HIVE! I've found a fantastic FAMILY of like-minded poker players who play with integrity and for fun! So many freeroll sites don't play serious poker. They play like they have nothing invested and nothing to lose. Well, yeah, but that's no fun if you truly like poker. The BROsino gang plays it like we mean it!
Here's their website, so get on over there and sign up: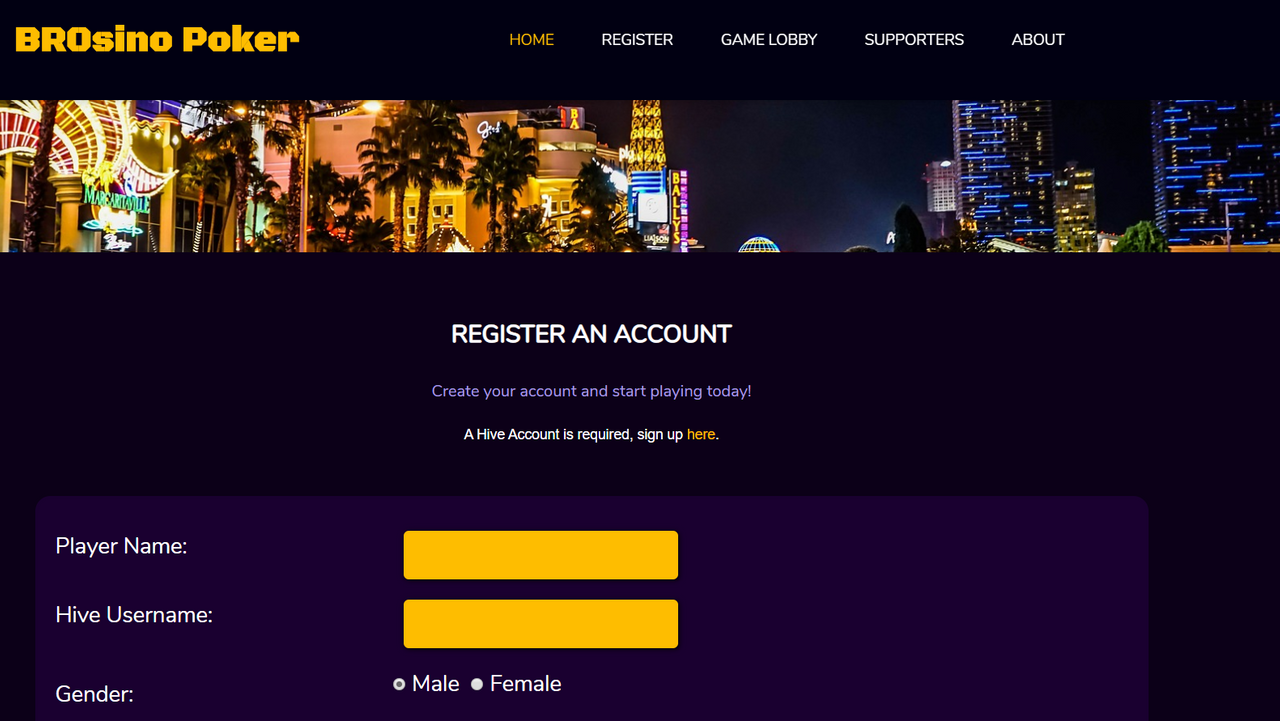 Their website is always improving and evolving. You can get all kinds of stats about your play and you have a profile page that other players can check out as well and see what you're made of. You can tell by mine that I may not be a great poker player, but I enjoy it and play quite a bit. Perfect timing for being house-bound and since it's free to play all the FREEROLLs, no challenge to your already in distress budget!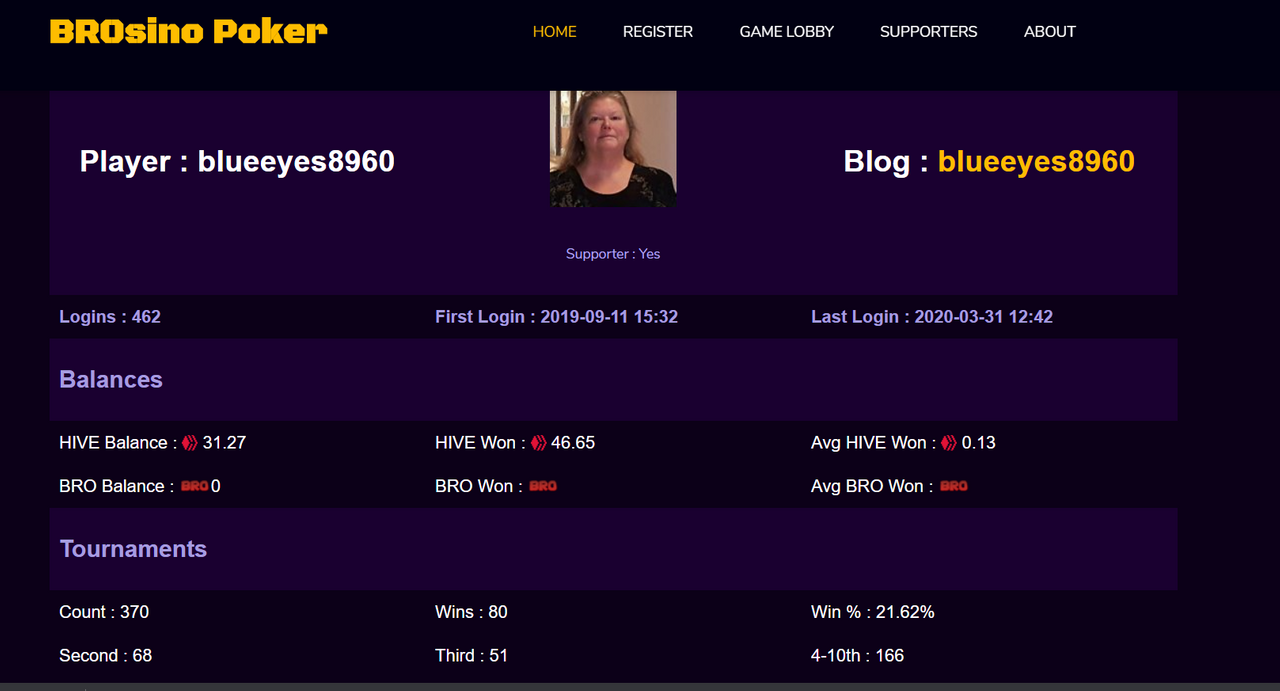 And no matter what your time zone is, there are always games going on. Ring Games, Tournaments, and Sit & Gos are all available. I'm showing you the tournaments tab here to give you an idea of the types and times of the different games. They range from FREEROLLS to an entry fee of 60 HIVE. And the games range from the traditional Texas Hold'em to variations of Omaha and even HORSE - which is a mixture of games within the same tournament. I started out knowing only Texas Hold'em but I read up and learned the rules to Omaha and Razz and 7 Card Stud. Now HORSE is actually my favorite type of tournament because I love the mixture.
And besides winning HIVE (that you can transfer out to your HIVE account at any time) in the tournaments, there is another way to increase your HIVE account. You win playing cards as well as HIVE in the tournaments and you can buy things with them and even sell duplicate cards for additional HIVe. Here's the explanation from the website:

Here are the cards I have earned while playing: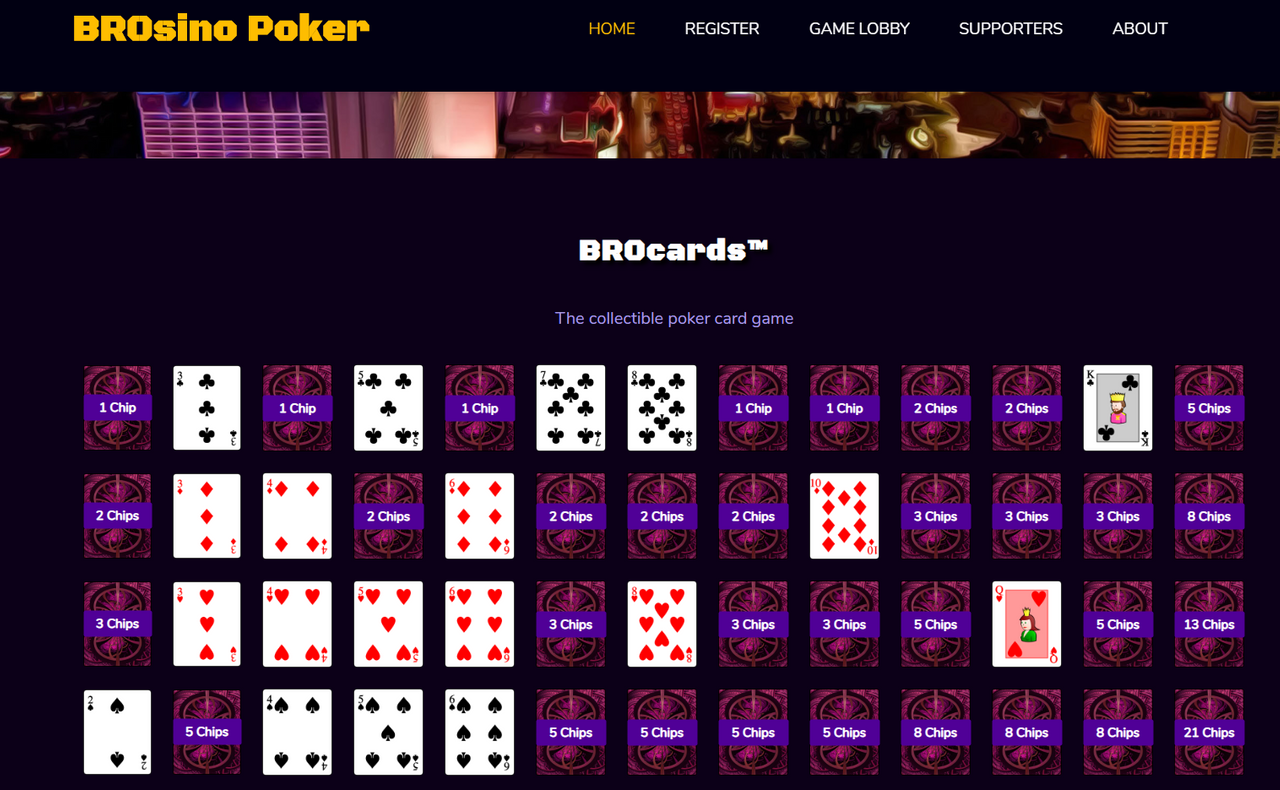 And I've already sold back several duplicates to get more HIVE but you can see that I have earned a few more duplicates since then that I can sell back. It's a very simple process - just click the card and VOILA - the HIVE goes into your account!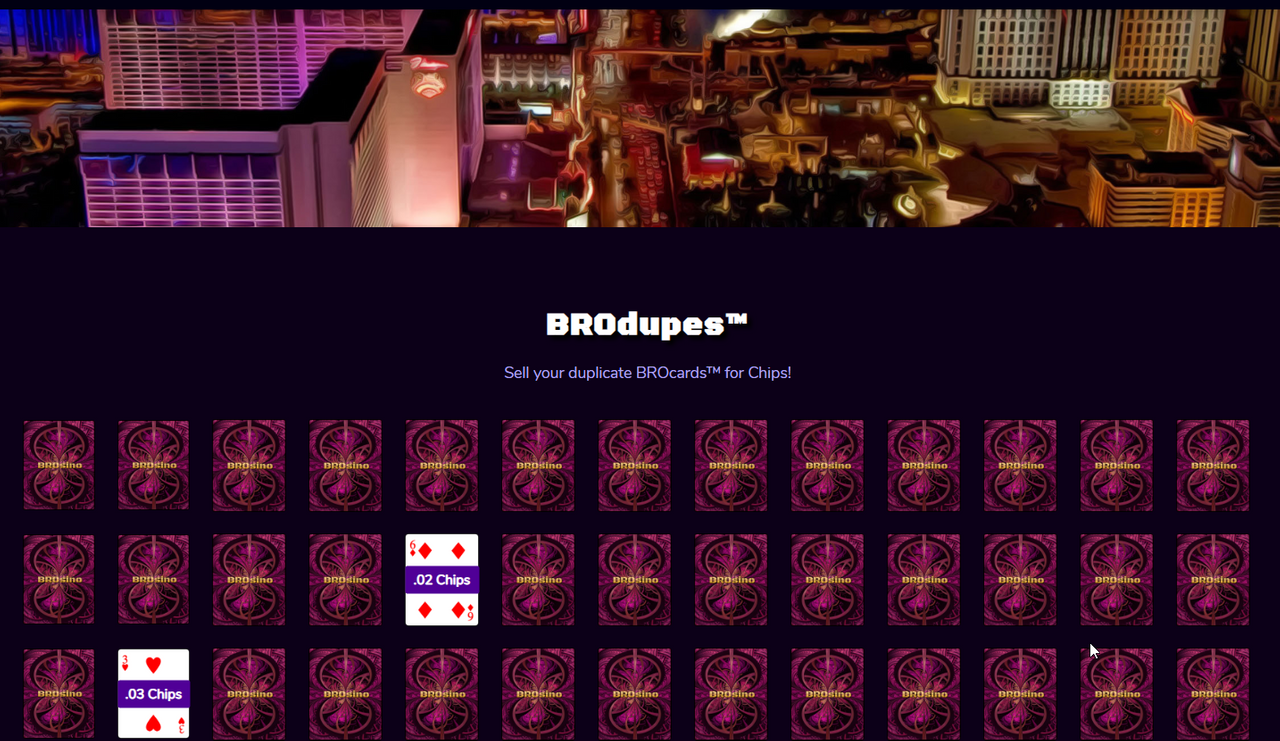 I'm including below the information provided on the website:
What is BRO
BROsino Poker is part of the Blockchain Revenue Optimized Sports & Gaming Network (BROSGN) - a grassroots community of sports and gaming enthusiasts that love to interact and compete with each other in a variety of games and contests. BROsinoPoker.com is the multiplayer poker companion to the BROsino (BRO Casino).
Players at BROsinoPoker.com can play against other human players in popular poker games such as Hold-em, Omaha, Stud, and Razz. Players can compete in a variety of daily and weekly tournaments or put their virtual stacks on the line in ring games that are always available.
Throughout the year, BROsino Poker (BRO Poker) will host the BROSGN Titans of Poker (BRO TOP) Series - an annual qualification-only poker championship series. Series qualifications begin on October 1st and conclude the following October with the BRO TOP Series Championship tournament. The first Series Championship tournament is scheduled for October 24, 2020.
Free Gameplay
BRO Poker allows anyone to register and begin playing poker for free. Poker chips cannot be purchased and they are non-transferable between player accounts. Chips won through tournament play can be used in other games on BROsinoPoker.com and can be cashed out for cryptocurrency in the form of HIVE tokens. Players will need a Hive account in order to withdraw their winnings.
For more information about gameplay, please read our blog.
If you love playing online poker, with a great group, for FREE, and earn real HIVE, we'd love to have you join us!
There will be a 300 HIVE jackpot Freeroll on Saturday, April 11. You can read about it here:
HIVE Poker @ BROsinoPoker.com : Daily JackPots - Ticket Savings & 300 HIVE NLH Freeroll

Disclaimer: BROsinoPoker.com is not a gambling website. There are no deposits. It is a Freeroll poker site where you can play for Free and win HIVE in Freeroll tournaments and use your chips won in Freerolls to play in Buy-In tournaments. When you're ready, you can cash out HIVE directly to your Hive account in your favorite HIVE wallet.