The Earth Splinter is one of the more challenging Splinters to build on a budget for competing in the silver leagues - so many of the cards are so very expensive when compared to the Death and Life Splinters, for example, and here are relatively few Legendaries and Epics which pick up their buffs early enough to be useable in Silver League.
Hence my Earth build for Sliver is quite light compared to the other decks...
This is the fifth post in my 'building a budget silver league deck' series, and you might also like these posts:
Budget Neutral Cards for Silver League
The max level cards you can play for each type of card in Silver are as follows:
Legendary - 2
Epic - 3
Rare - 4
Common - 5
Lyanna Natura to L4 for just > $200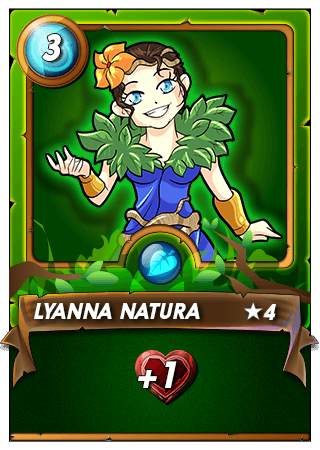 RIGHT NOW Lyanna at L4 is going for cheaper than the Wizard of Eastwood, and to my mind she's not only a superior summoner - because that plus one health will benefit EVERY monster, rather than the defbuff of the Wizard which could maybe be of no use at all!
AND you get more Collection Power with Lyanna!
Djinn Biljka - $70 to L2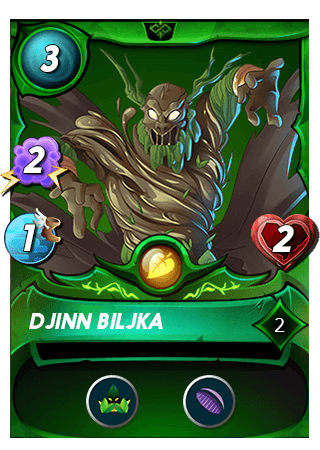 RIGHT NOW these reward cards are early on in their print run and they are CHEAP for what you get - three mana for camouflage, void and 2 damage, nice! OK low health, but the camo means he's only really weak against blast attacks.
This is actually the only Earth Legendary I'd recommend buying, the rest are just too pricey!
If you were going to pick up any other legendary, I'd go for a Kron the Undying, but that's going to set you back $500!
Beatrix IronHand- $150 to L3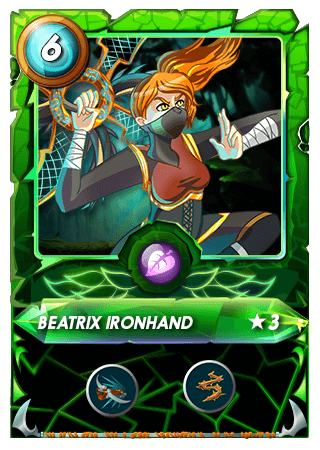 An underrated card IMO - for 6 mana you get a choice of either a decent back row card or second tank.
True, there are better ranged options for Earth, but they are all much more expensive!
Venari SeedSmith - < $20 to Level 4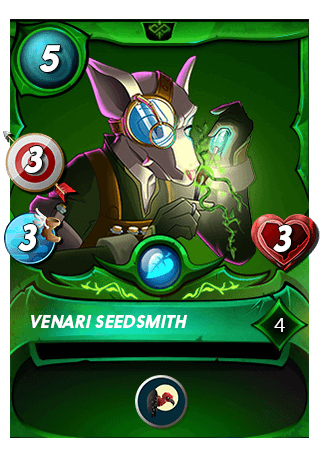 Unfortunately he doesn't get poison until Level 5, but for less than $20 for a ranged monster doing 3 damage with scavenge, this is a good buy!
Centauri Mage to L3 - $60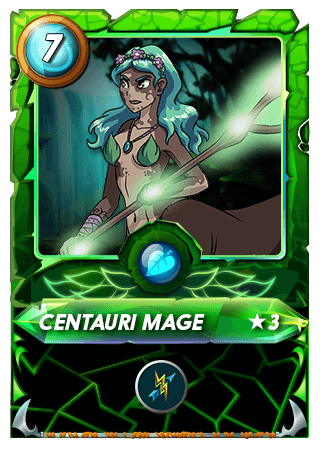 She picks up a huge 3 magic damage and with return fire and 9 health at L3, a great second tank, a position which can often be challenging to fill!
Goblin Chef - Level 4 for $45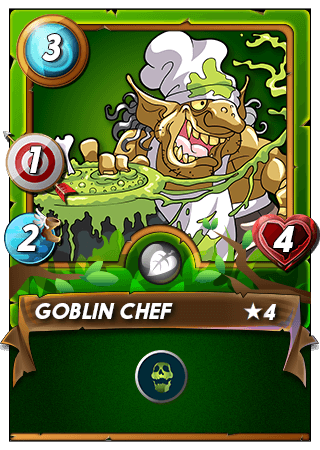 Another underrated card IMO - at level 4 he gets affliction, which can ruin an opponent dependent on heal as a strategy.
You only really need him to L1 for that all important repair buff!
Javelin Thrower - Level 4 for $60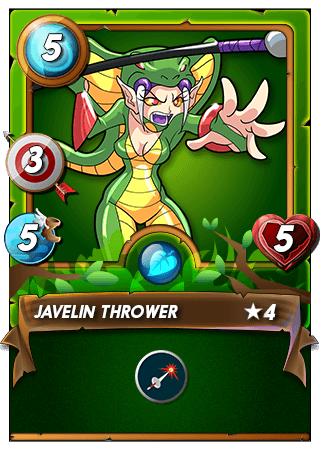 Simply a decent stock damage card - fast and three damage with piercing at L4 for 5 Mana, not too bad for the money.
Wood Nymph - Level 1 for $9.50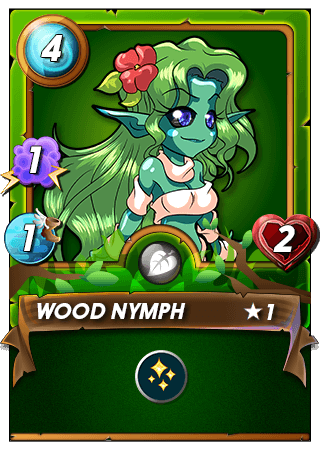 She starts off with tank heal, so you can get away with L1 as long as you protect her, given her poor health!
Flesh Golem - $140 to L3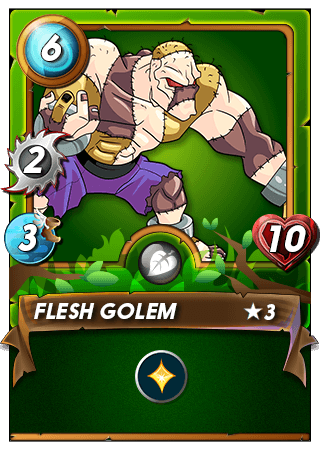 He is expensive, but with Earth the classic strategy is high health and HEAL - and you only need 5 cards to get this BETA up to L3, I think it's worth it, even in a budget deck.
Failed summoner L4 - $60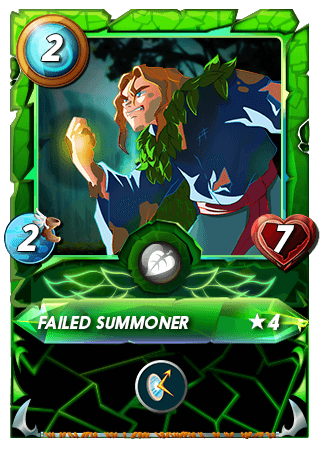 I've opted for L4 in my budget build as this takes him to 7 health, you could get away with cheaper at L3 - but this is a great tank in low mana matches, so the more health the better.
Total Cost = < $1000
Of course you could always buy more cards, but I just think there's more utility to be had building better decks for the Life and Death Splinters - you get more bang for your buck with those, at least when building a Silver Level Deck!
I think with Earth in Sliver it's just a matter of building a basic holding deck in case you get really limited options from the battle options, and rely instead on other Splinters!