Hello!
Bitcoin is dancing at the 10,000$ level, and Ethereum is playing with the 300$ mark.
I have been playing with the charts and in my opinion they are in a key point.
Let's see what I found.
Bitcoin chart
If we take a look at the Bitcoin chart, and we pay close atention to the MA(99), which is the Moving Average price of Bitcoin for the last 99 days, we can clearly see 2 key points.
When Bitcoin crossed this level we saw the 3780$ dip. Well, not it seems we have crossed it again...
In my opinion, is it really possible that we are going lower. But I am a completely noob, so (NOT FINANCIAL ADVISE).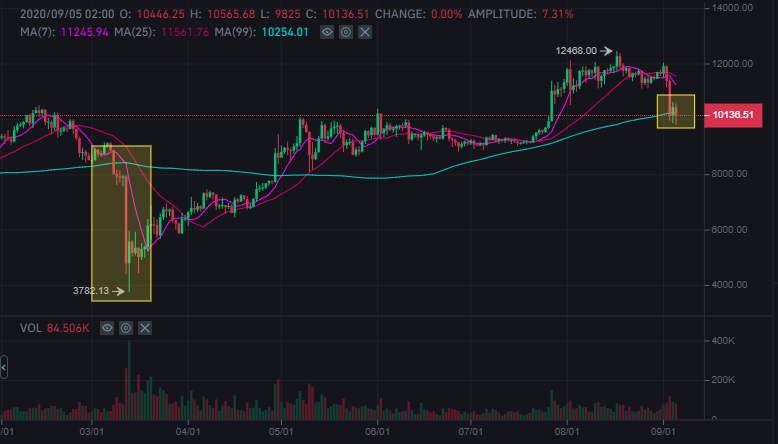 Ethereum chart
Well, for Ethereum we saw exactly the same, but in this case it seems that the price have tested the level without crossing it. This is good news.
Anyway, we all know that if Bitcoins dips, everything will dip so... Not much more to say for Ethereum.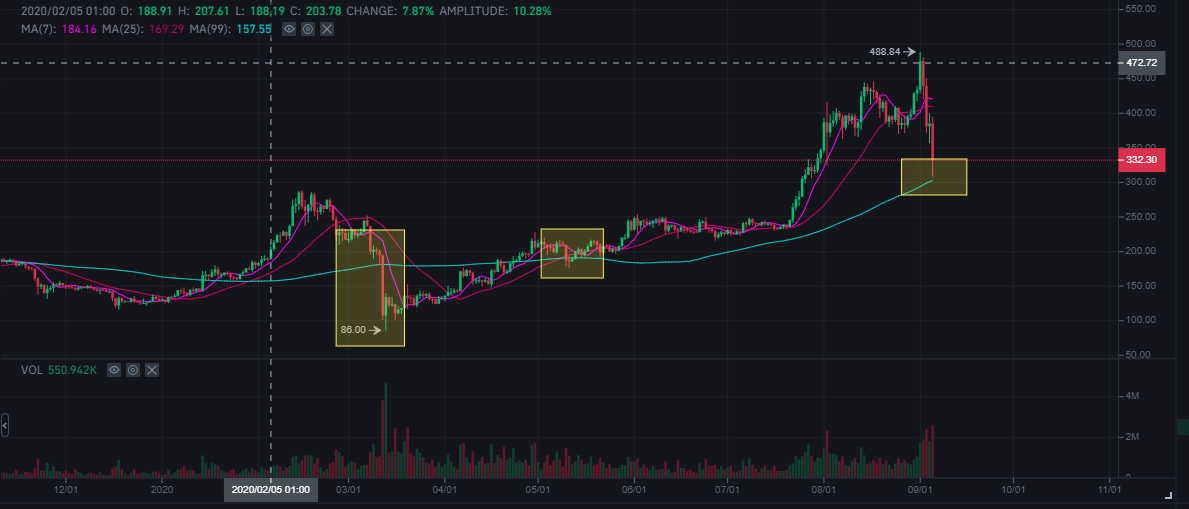 I will keep trading and slowly buy more.
I hope this will end well for me! Wish me luck!
Enjoy! 😊
---