The Douro River is a river that rises in Spain but flows into the Atlantic Sea through the city of Porto.
The river gives a very beautiful image to the city, adding the old architecture of the houses to the reflection in the river.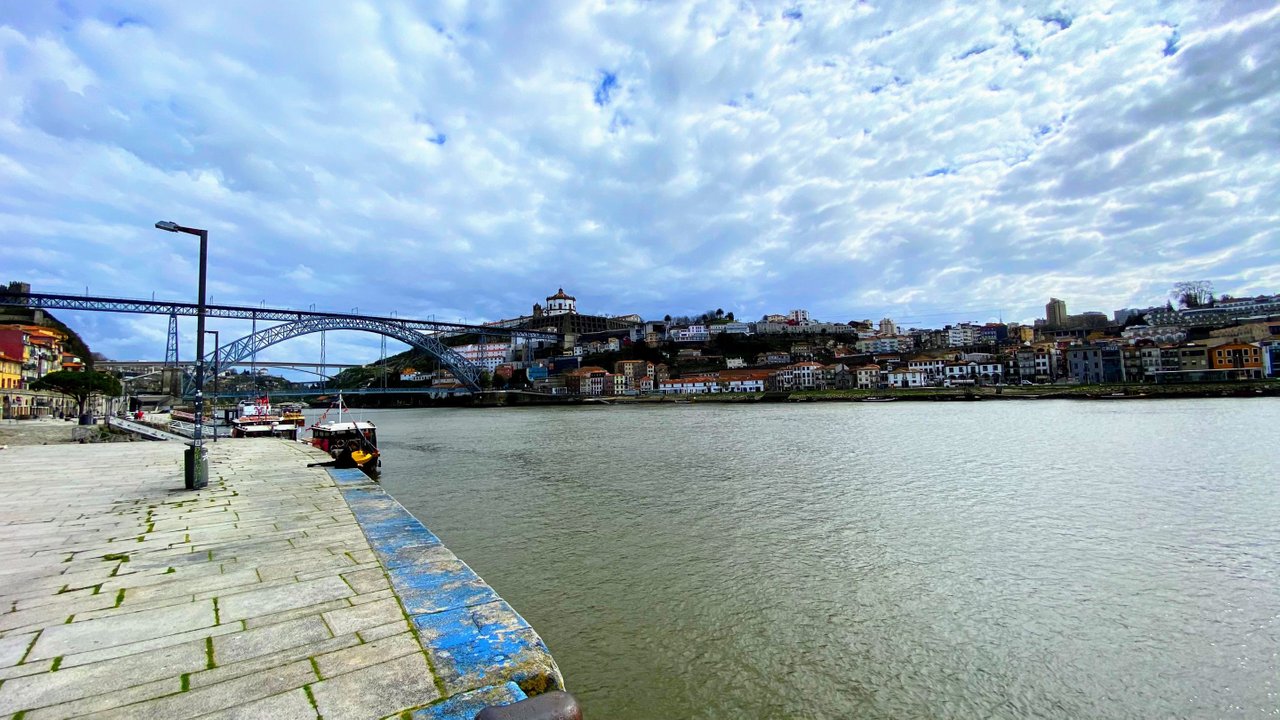 This area is the riverside, an area that whenever I can come here to relax a little. I've only been able to come to this place when it's a week, because at the weekend due to the lockdown I can't get here. This place before the pandemic was full of tourists, full of restaurants and cafes and with several street shows. Now not even the Portuguese themselves can be seen on the street.
In these boats you have the possibility to make a visit to the 5 bridges, which I strongly recommend this experience. The Douro River and its banks are very beautiful, I already miss making this trip. However, as soon as the boats are available I will make the trip and bring photographs of the route, you will be amazed.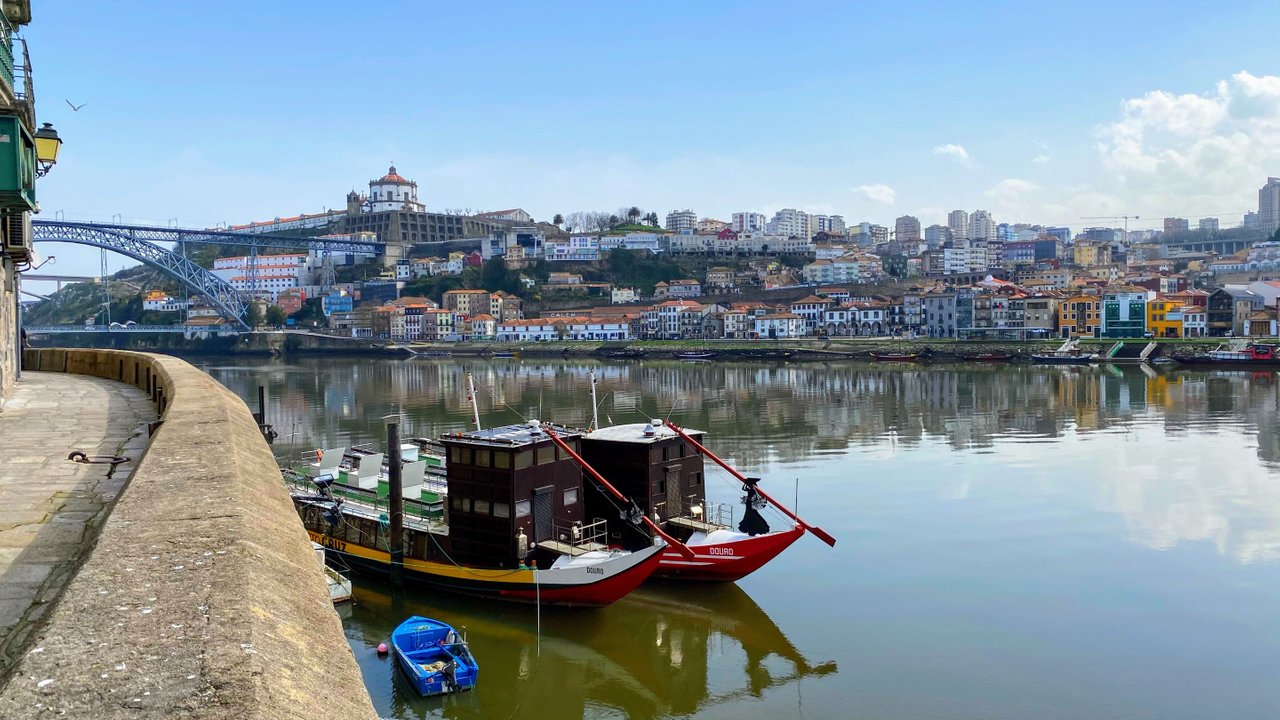 On the iron bridge in the background, you would usually see kids throwing themselves into the water on sunny days, but with this pandemic, I don't even see it today. We are looking forward to this going back to normal, we are looking forward to seeing tourists and we are looking forward to living freely.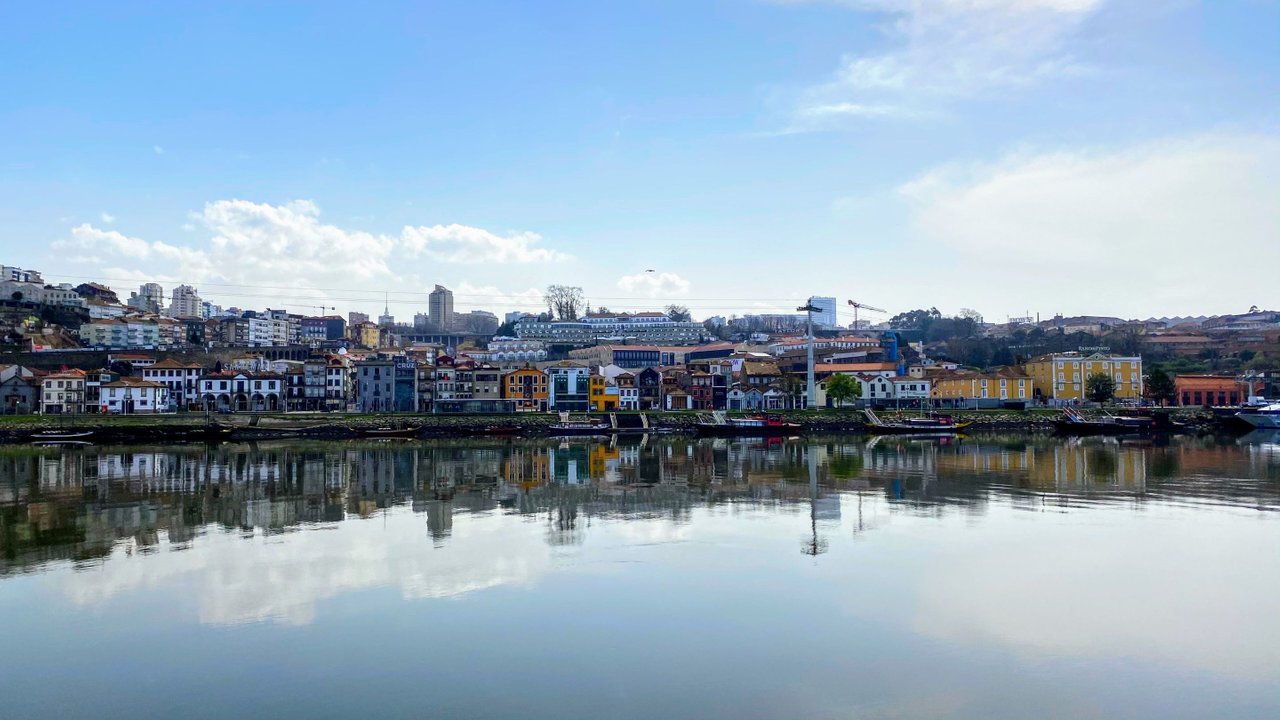 My city may not look modern in architecture, but I love to see the history it shows us. In the city of Porto you will feel that you are at home.