Lately with my confinement that has been going on for 35 days I have been going to my photos from my trips. I miss the freedom and happiness I had in traveling.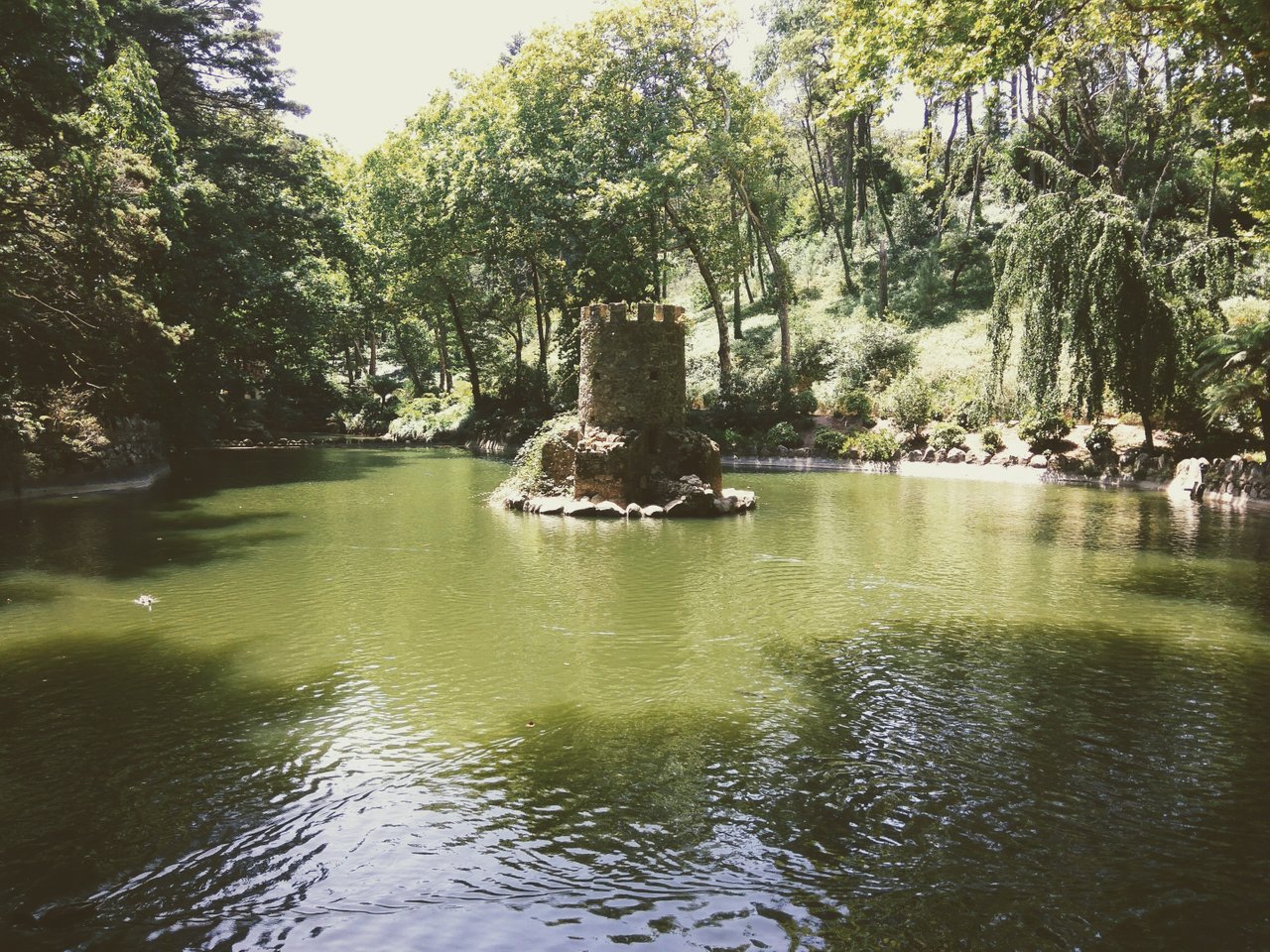 Palácio da Pena is one of the most extravagant in the country. Erected at the top of the Serra de Sintra, at 500 meters of altitude, it presents a number of styles that, curiously, end up presenting a beautiful result.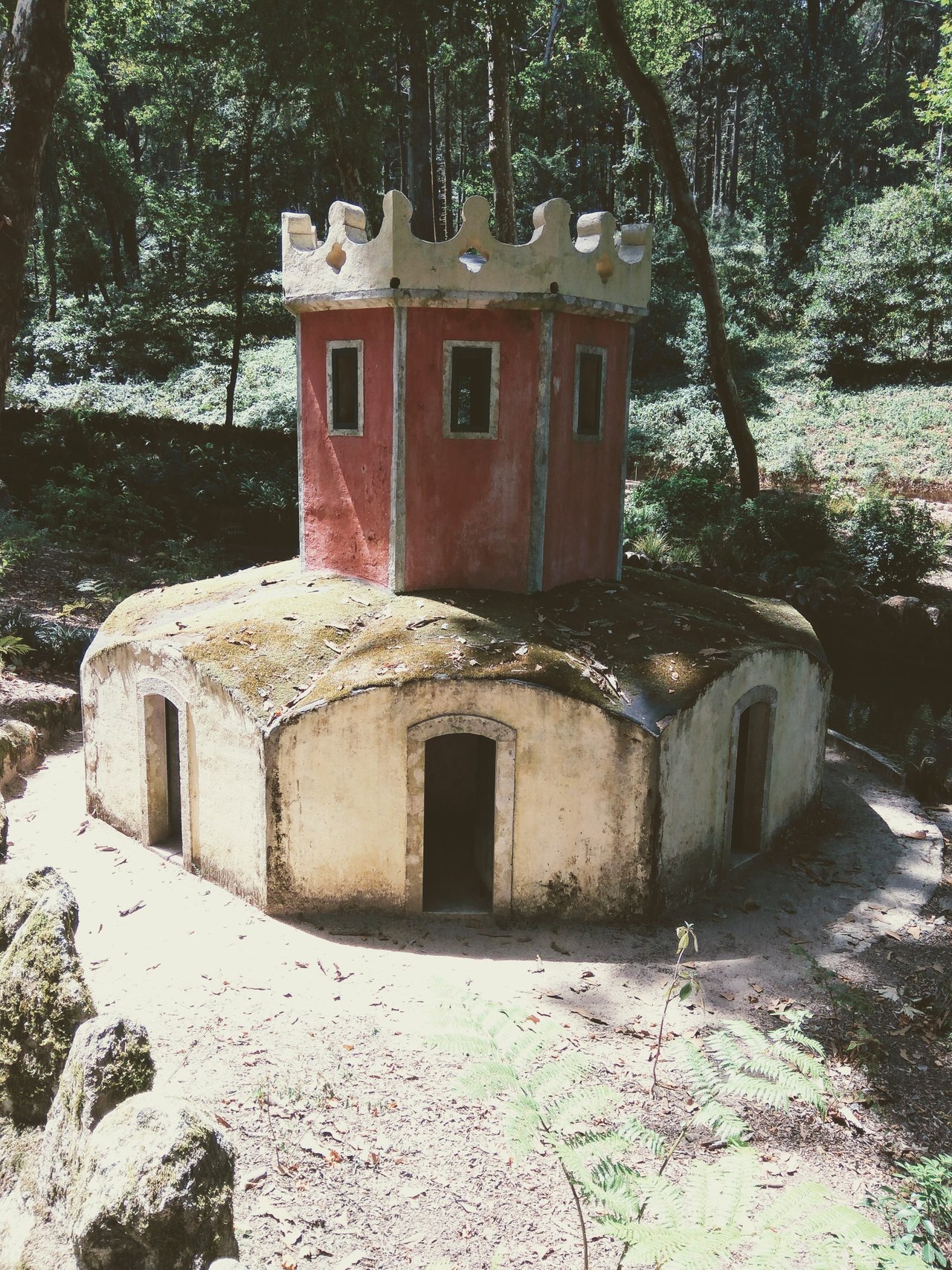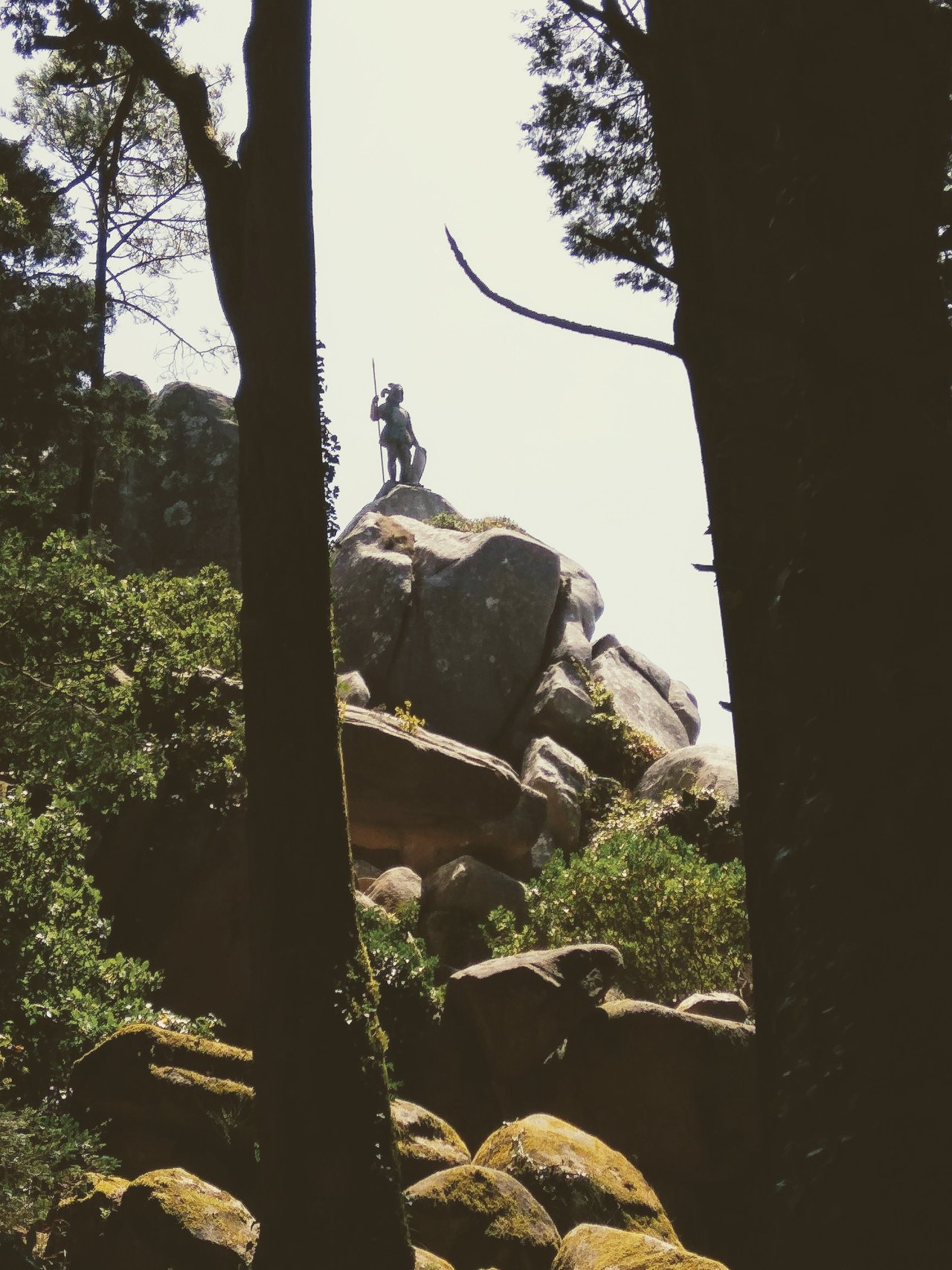 The work was directed by the Baron of Eschwege, who was inspired by the Bavarian palaces, to create a unique building that combines "Wagnerian" influences from other castles in central Europe, with Moorish features and Gothic and Manueline motifs.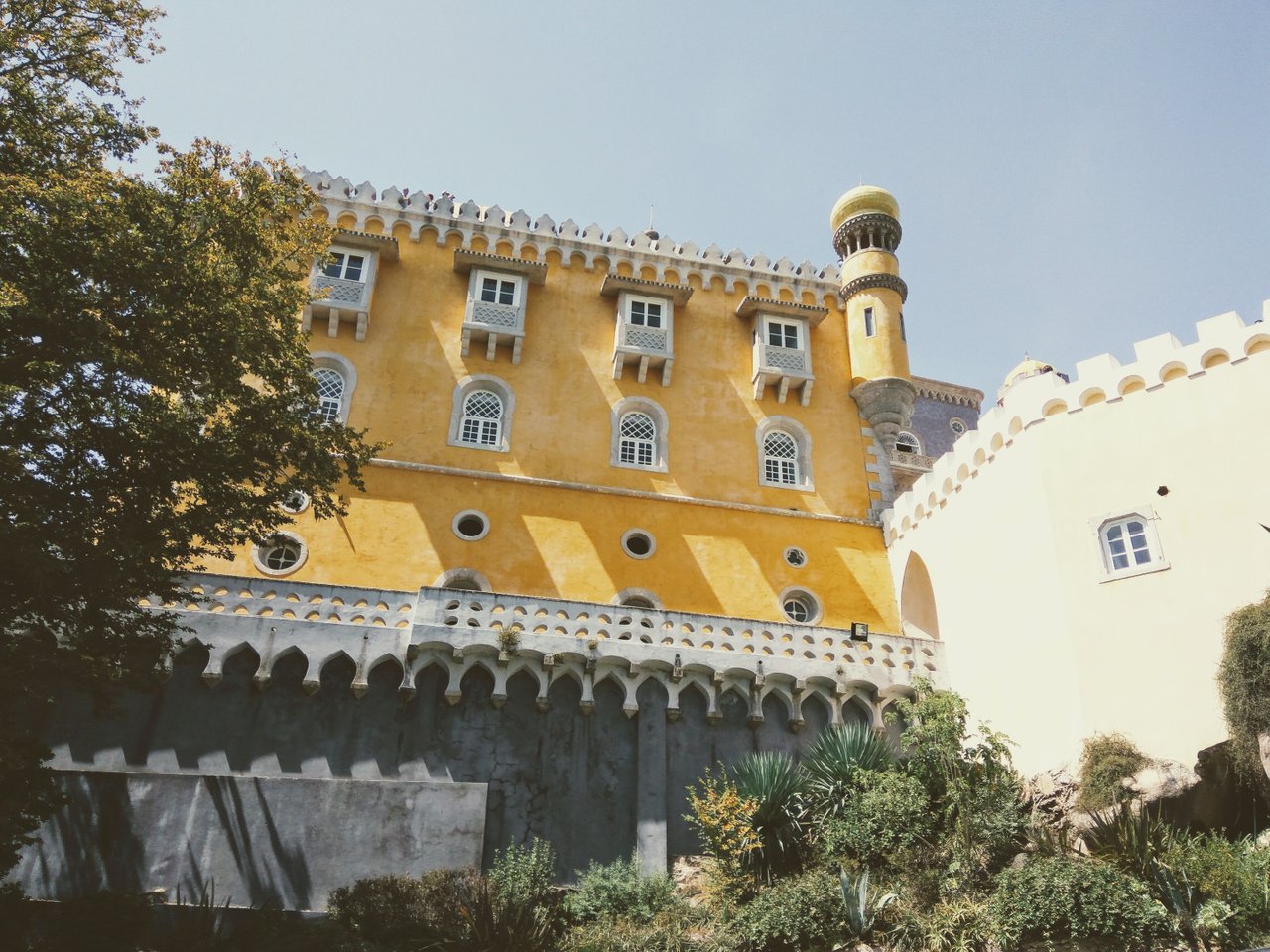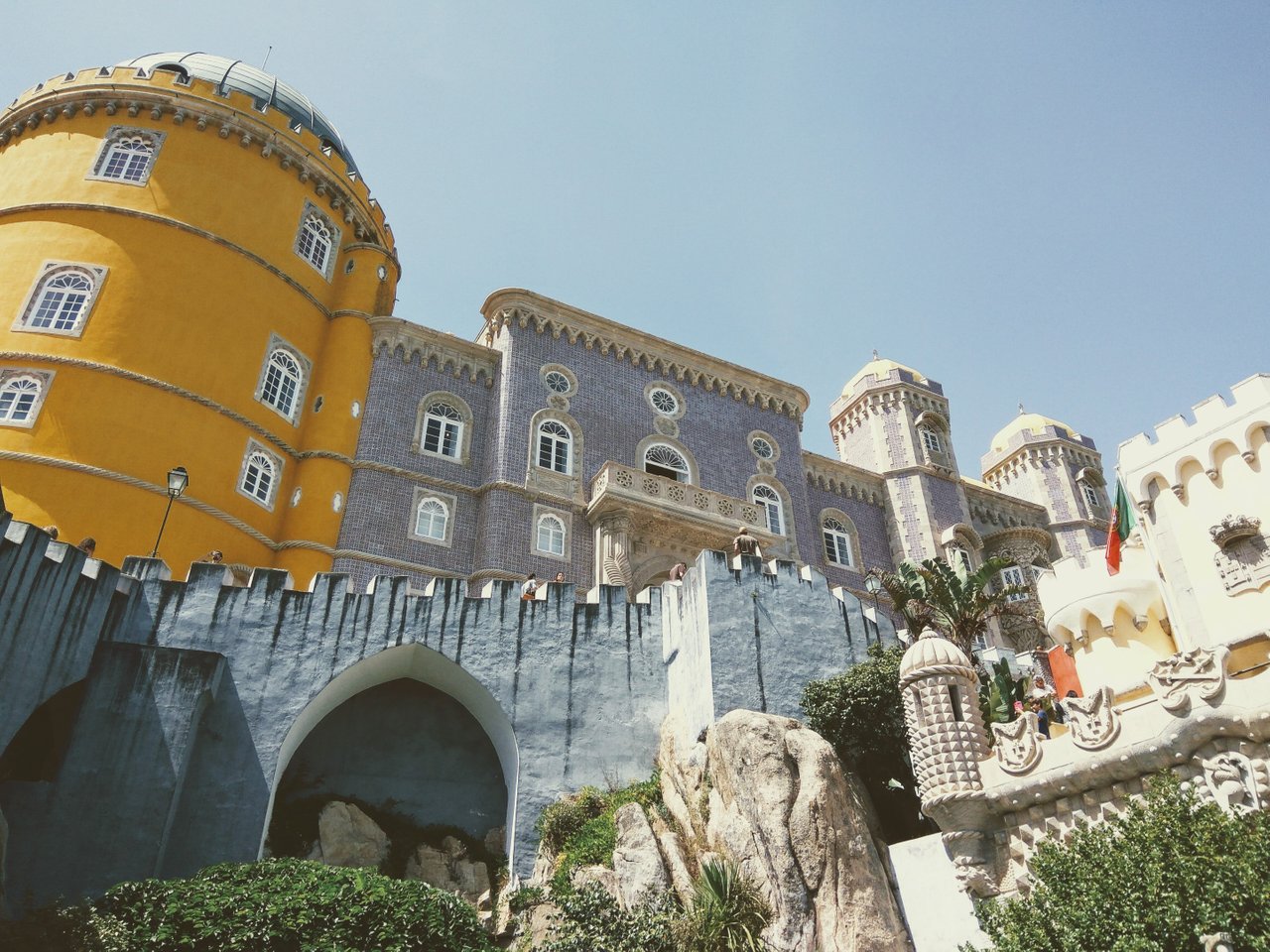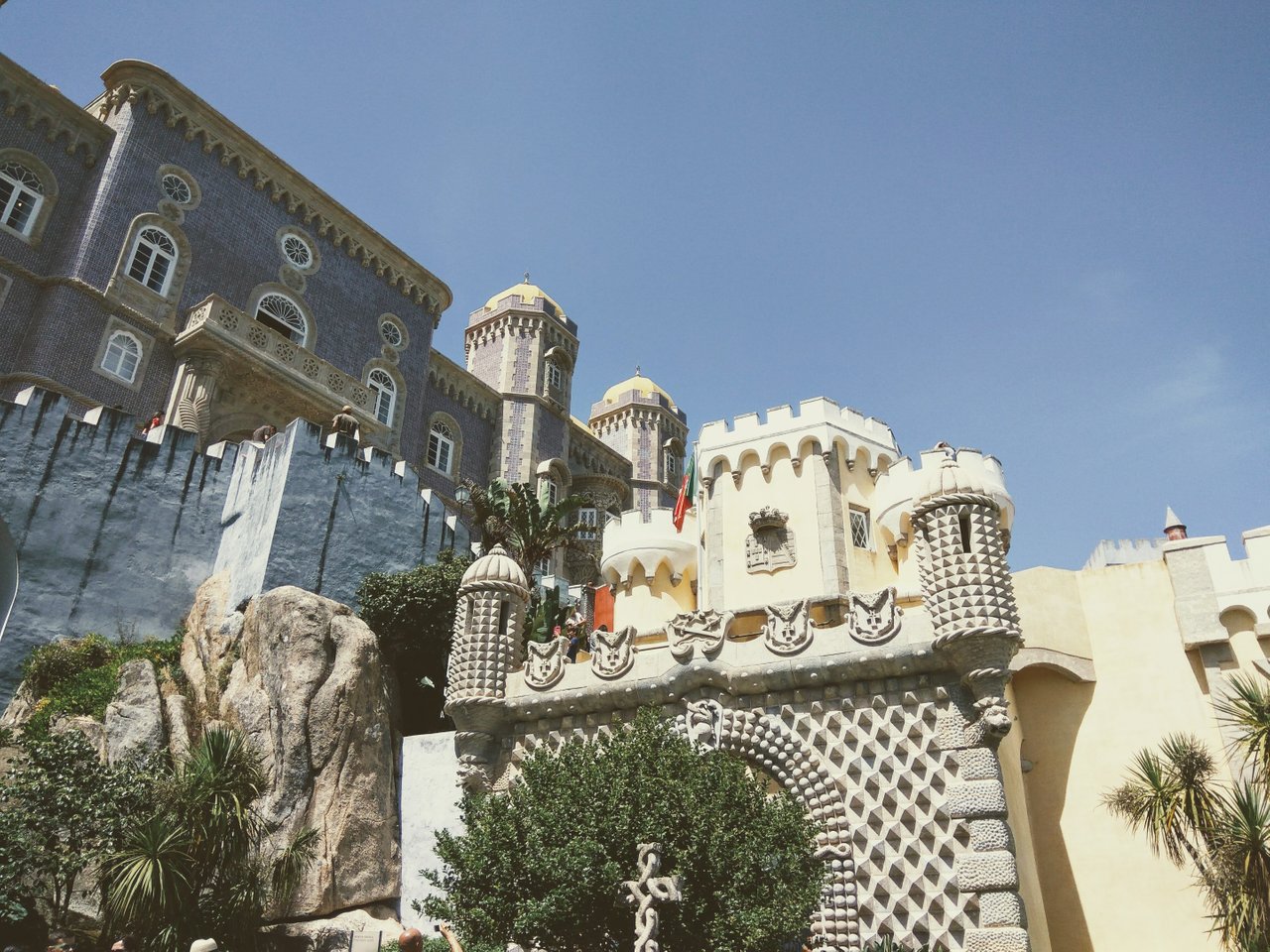 A true palace at the top of the Sintra mountain range. Set at the top of the mountain and the result of the creative genius of D.Fernando II, the Park and the Pena Palace are the maximum exponent, in Portugal, of the Romanticism of the century XIX, constituting the most important pole of the Cultural Landscape of Sintra World Heritage.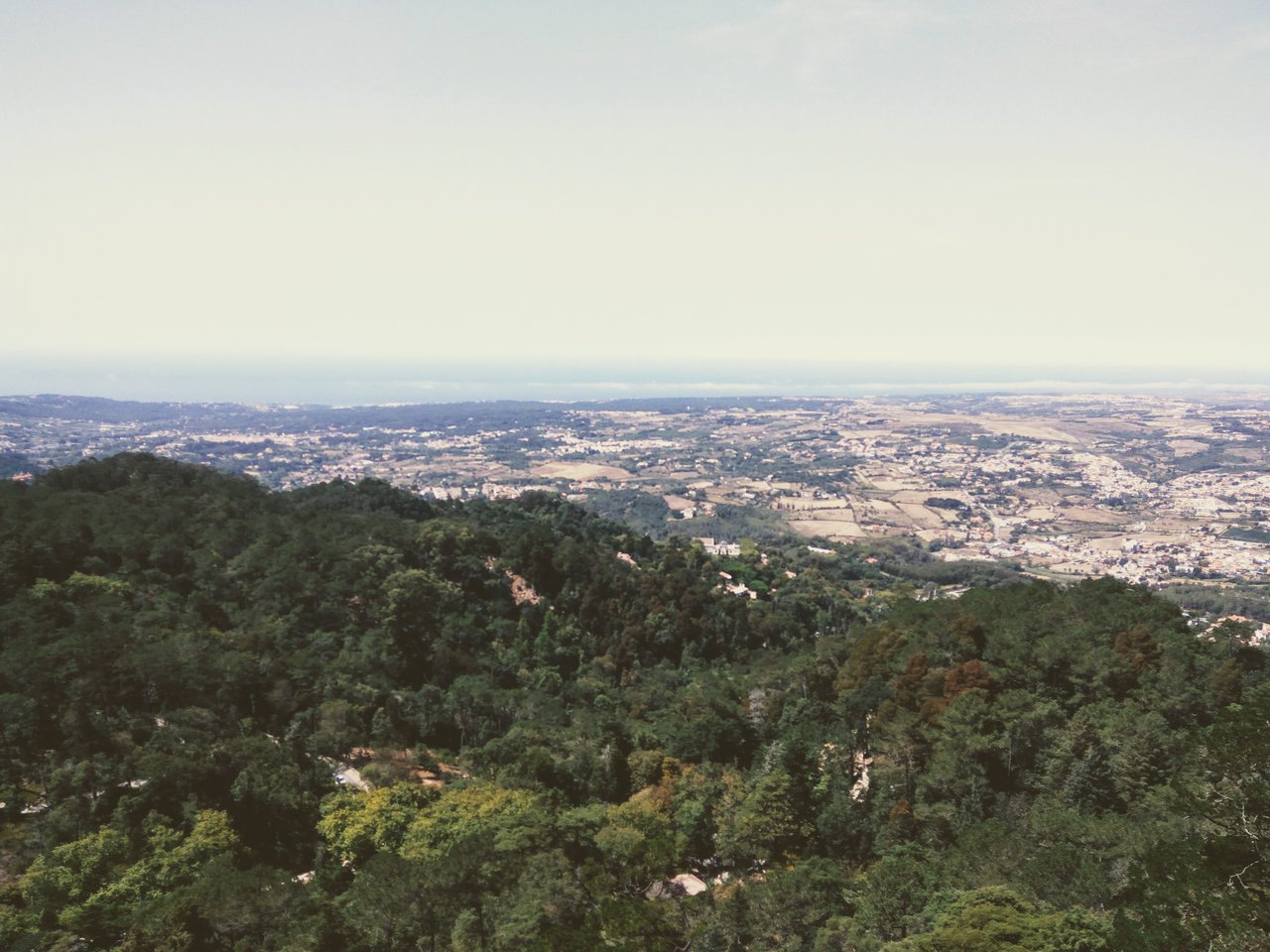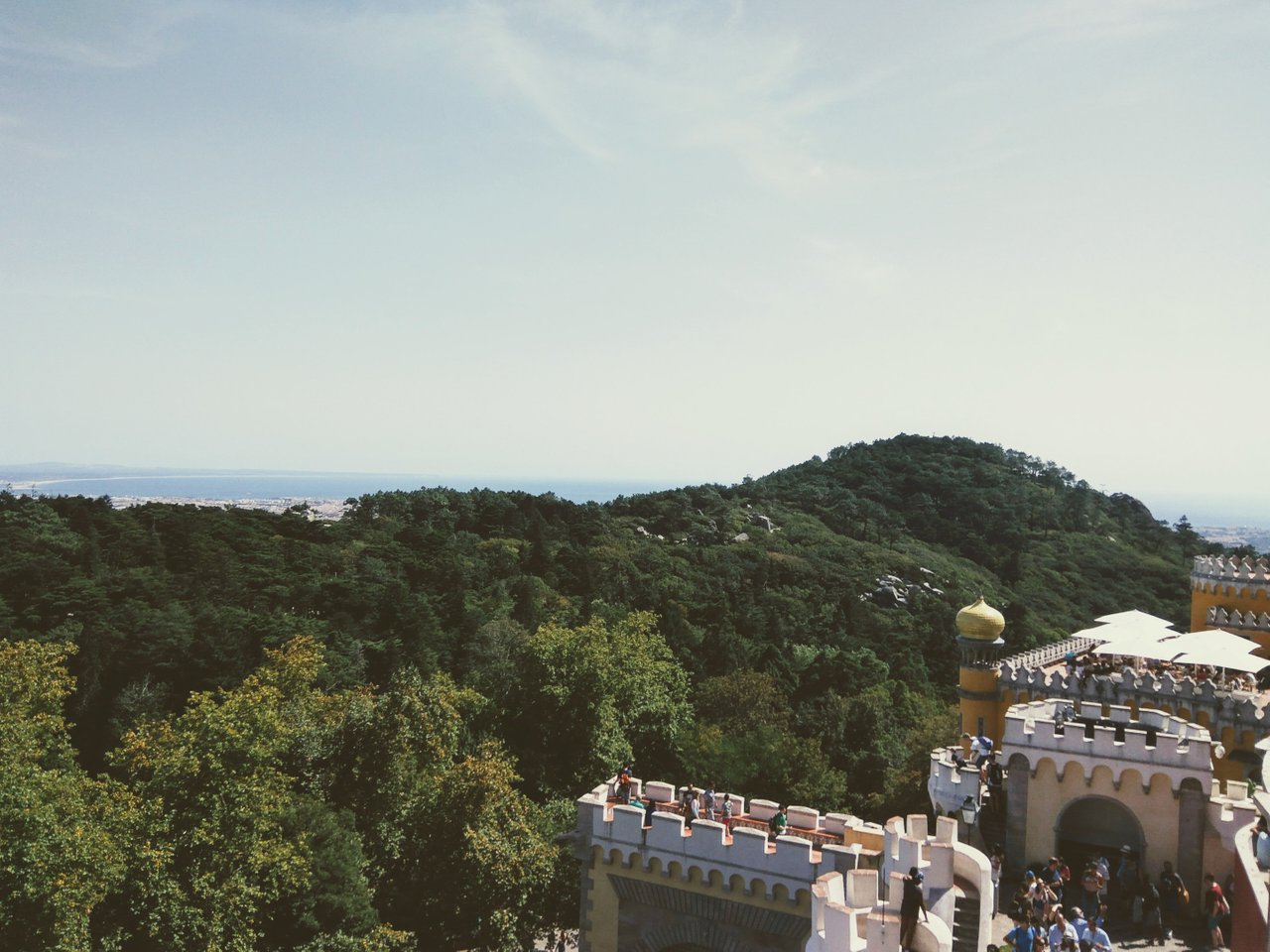 The views of the Palace, from the top of the Serra de Sintra, are unmissable and you can see why the royal family used the building as a home very often - especially during the reign of Carlos I of Portugal. In fact, Queen D. Amélia took this palace as her favorite residence.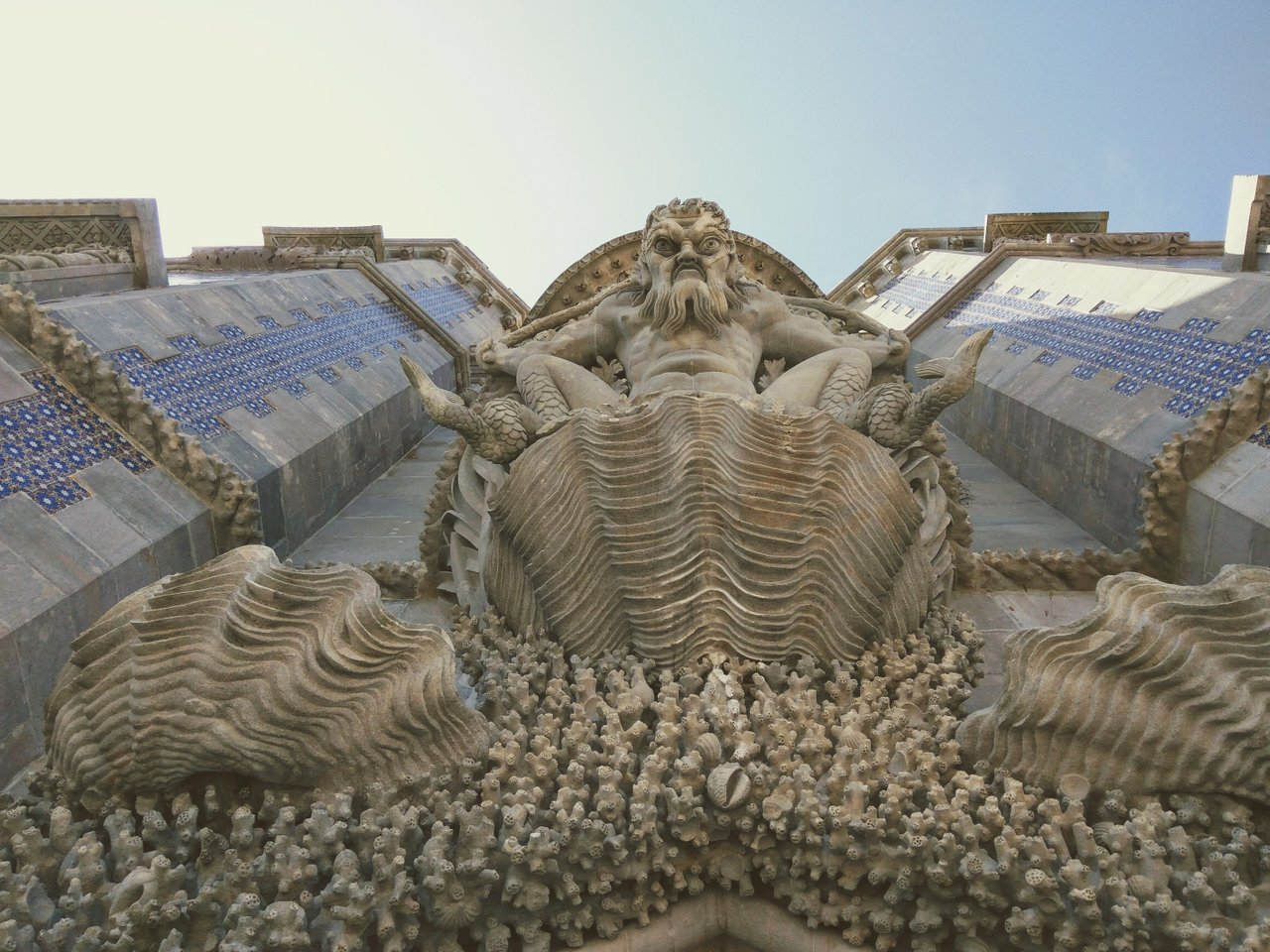 Part of the base of the Palace is based on huge rocks and presents an architecture that mixes styles, such as neo-Gothic, neo-Manueline, neo-islamic and neo-renaissance, among others.