Arrábida is one of the most beautiful protected areas in Portugal. Here you can find fantastic deserted beaches between the blue of the sea and the green of the mountains. You can also walk the various walking paths, watch dolphins in the Sado estuary and visit some monuments.
Another fantastic option to discover this region is to opt for an outdoor hike, doing some of Arrábida's many trails. Arrábida Natural Park extends along the line linking Sesimbra to Setúbal.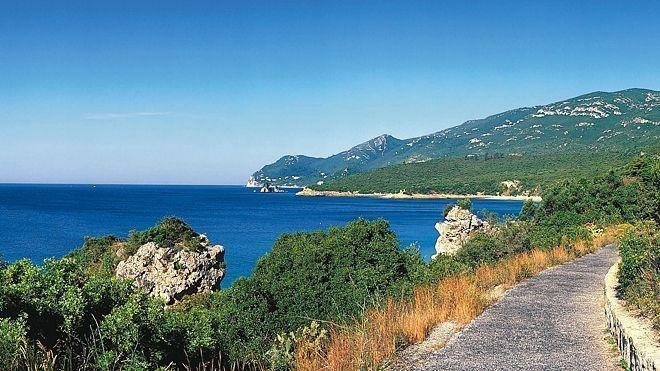 Road Serra da Arrábida Natural Park - Source



Serra da Arrábida Natural Park - Source
Serra da Arrábida is a Natural Park since 1976 with a surface of 10.521 hectares and an altitude of 501 meters. In addition to the beautiful beaches and landscapes, the park is home to numerous rare species and beautiful caves.
When visiting Serra da Arrábida, start at the top of the road N379-1 (towards Arrábida Convent see map below) to admire the beautiful landscapes the park has to offer.
Be sure to stop by the side of the road to admire the sea and mountain views. The viewpoints are not marked, but you will find along the road several places where you can park the car.
In addition to the viewpoints, you can visit the Convent of Arrábida that was built in the century by Friar Martinho de Santa Maria, a Spanish Franciscan to whom D. João de Lencastre (1501-1571), first of Aveiro, gave the lands of the mountain (25 hectares ).
Built in 1542 by the first Duke of Aveiro, D. João de Lencastre, it was built to house the Franciscan monks. The monastic constructions constitute a harmonious nucleus and well integrated in the mountains. From the primitive building one can still see the chapels of the "old convent", built on the hillside.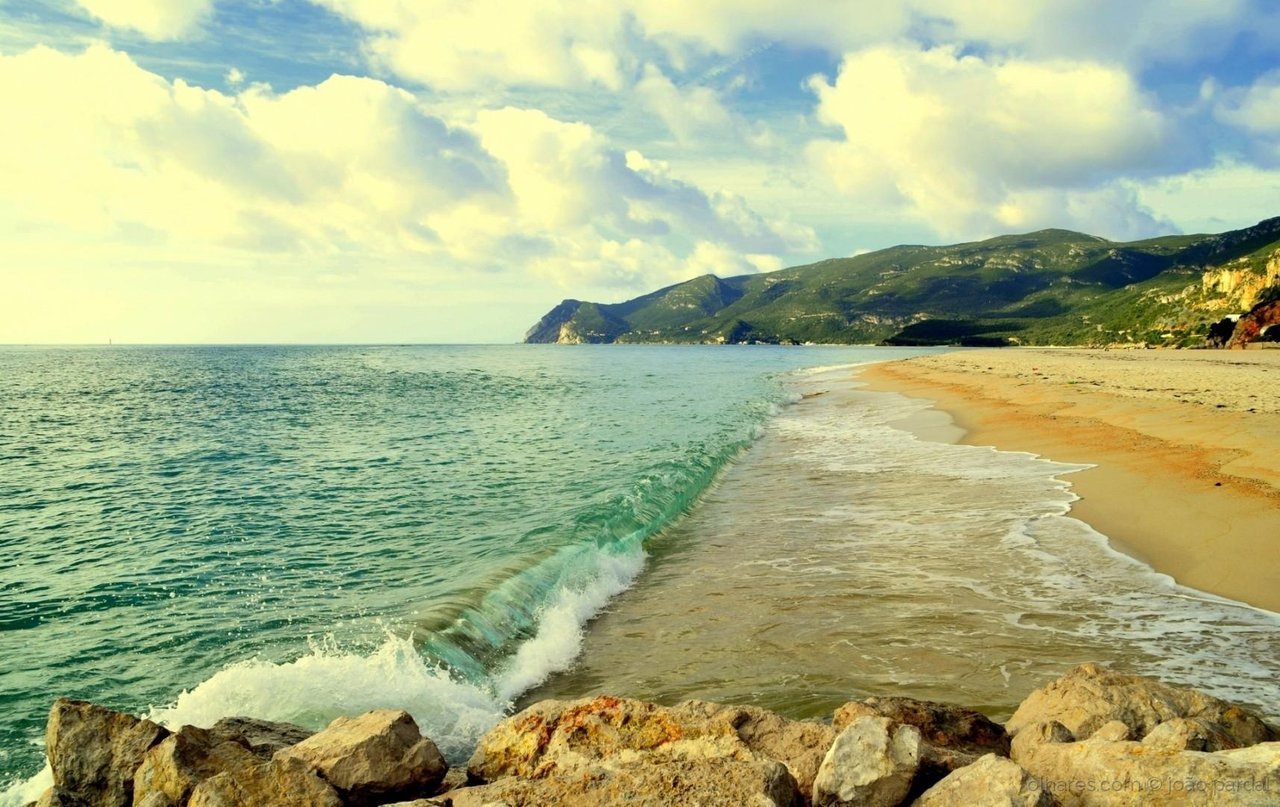 Beach of Figueirinha - Source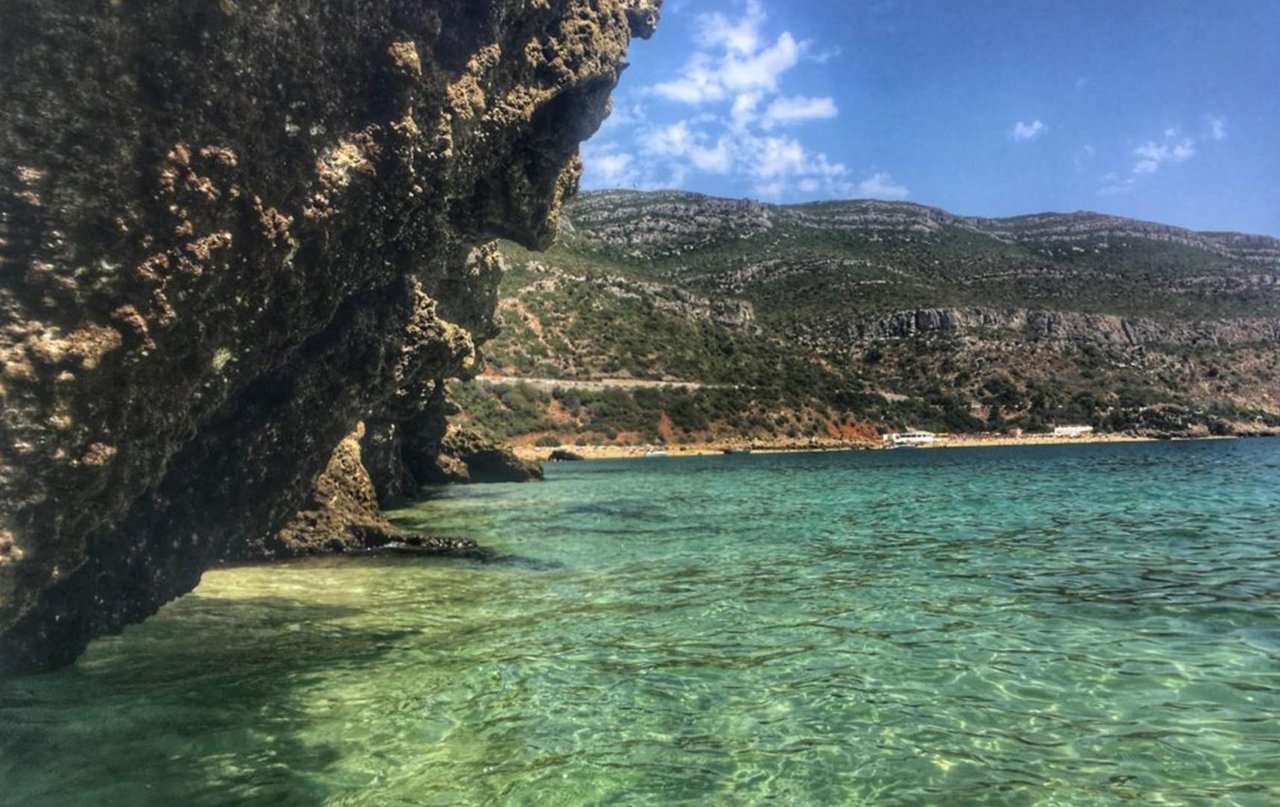 Beach of Galapos - Source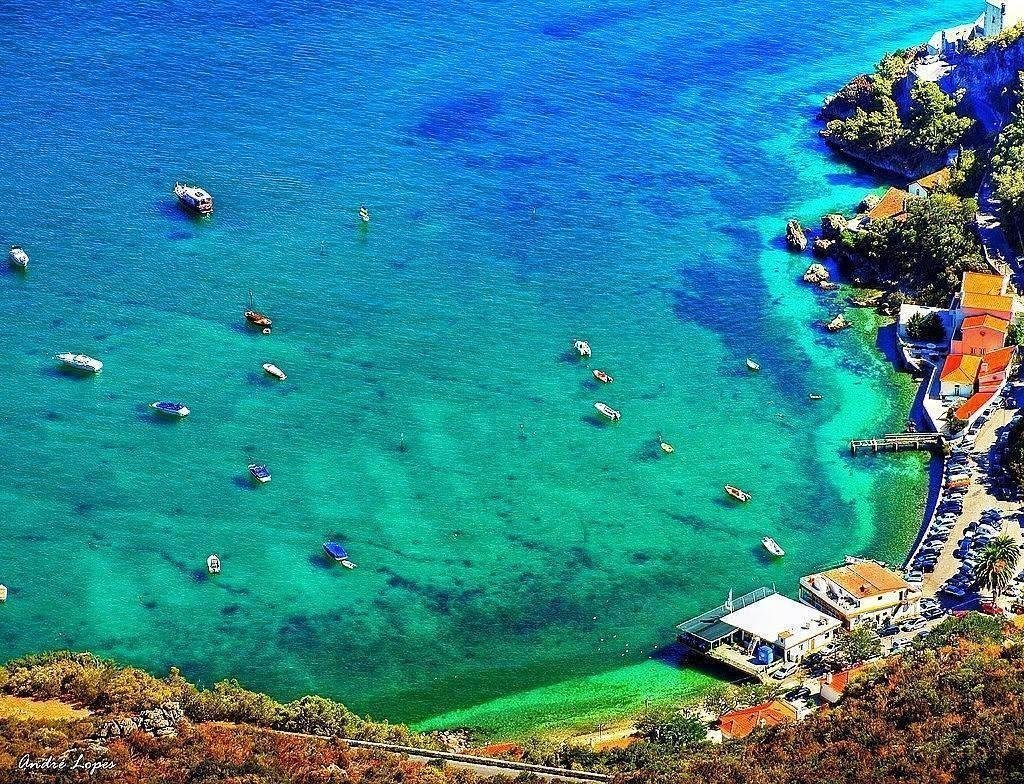 Portinho da Arrábida - Source
Few beaches along the Portuguese coast offer images as worthy of postcard as Arrábida beaches do. The crystal clear waters surrounded by greenery and white sand make anyone jealous.