A short stay in the city center of Porto in the Boavista area that took place on the weekend when Portugal was still only in lockdown after 1 pm at the weekend.
As you can see in the photograph that was taken on the spot, the streets are practically deserted. This in 2019 was completely different, many people on the street, many tourists and many cars filling the roads and with many honks.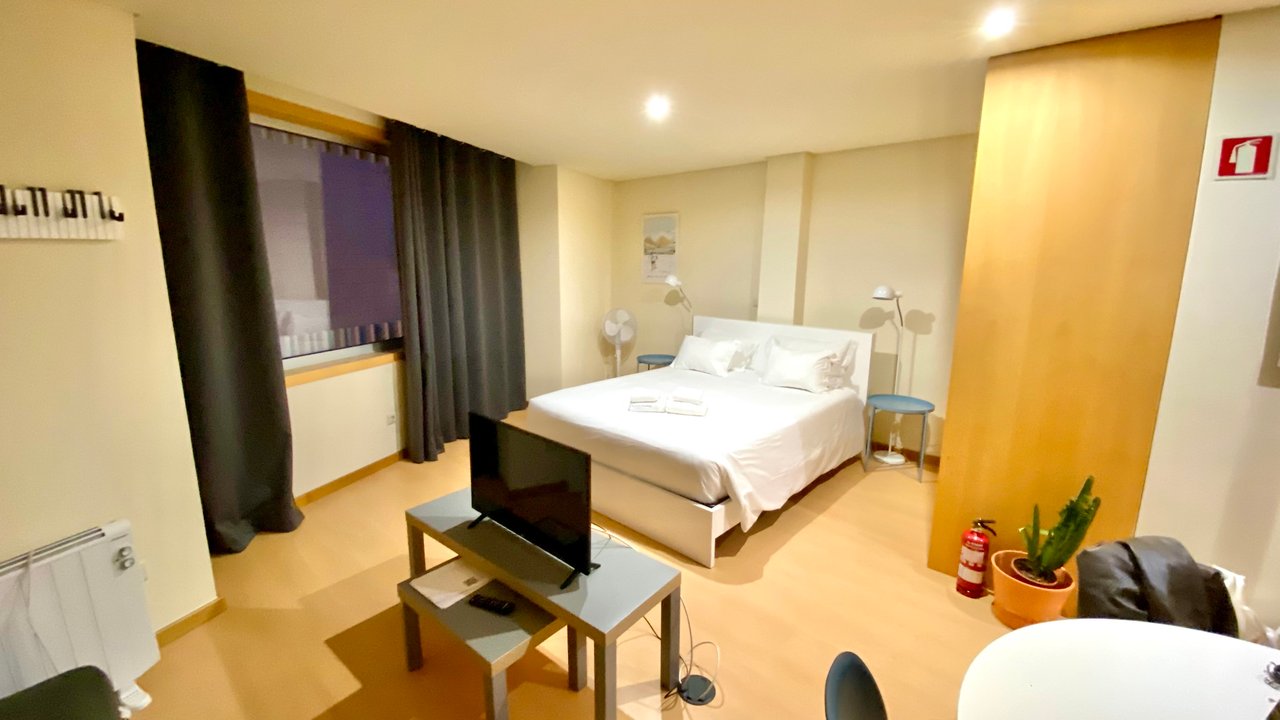 This apartment was rented by airbnb which works relatively fast and quite simple. The apartment was very well located, even in the area of Boavista where it is an area that all Portuenses know. I already worked in this area as a web developer for 4 years, the only problem I didn't like here was that I had a lot of traffic and during the week it was very stressful to get parking without paying.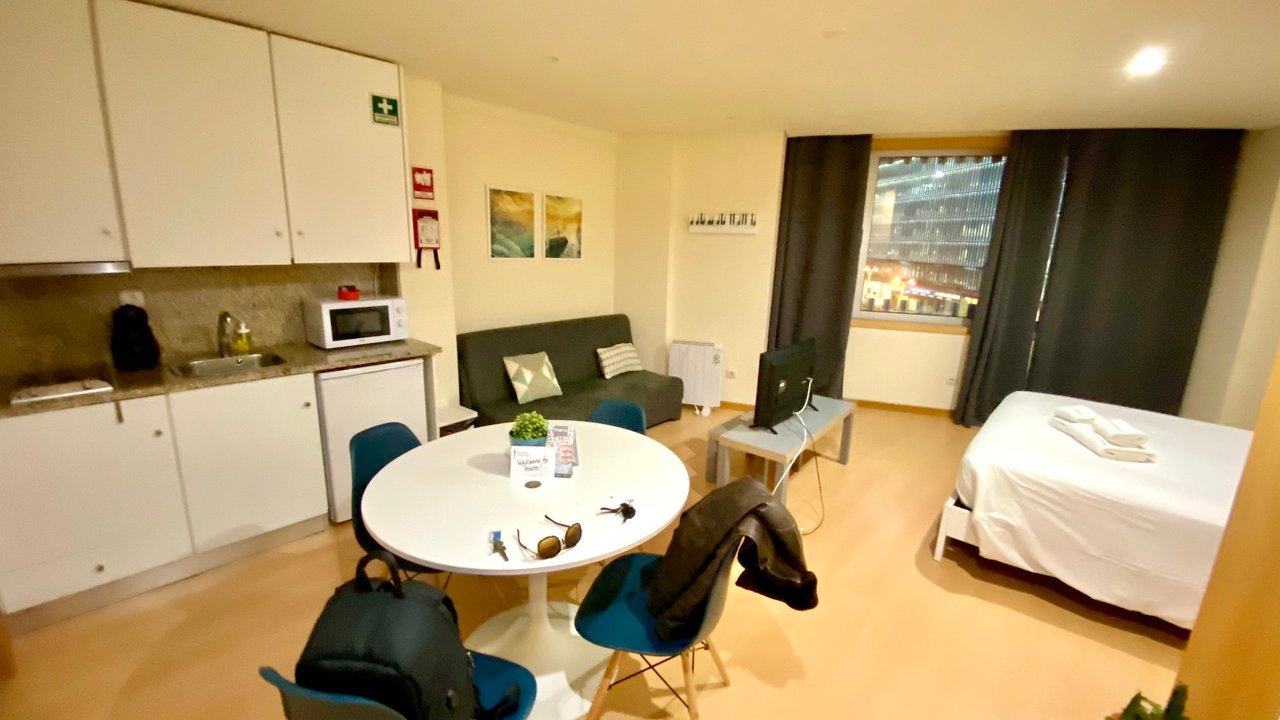 The view from the apartment was excellent, which made for a very relaxed night in the middle of the city. It had everything you needed even though the apartment was small. One thing I learned was that I don't need big places or much to fill the place, I like to be very minimalist and only have things that I really need.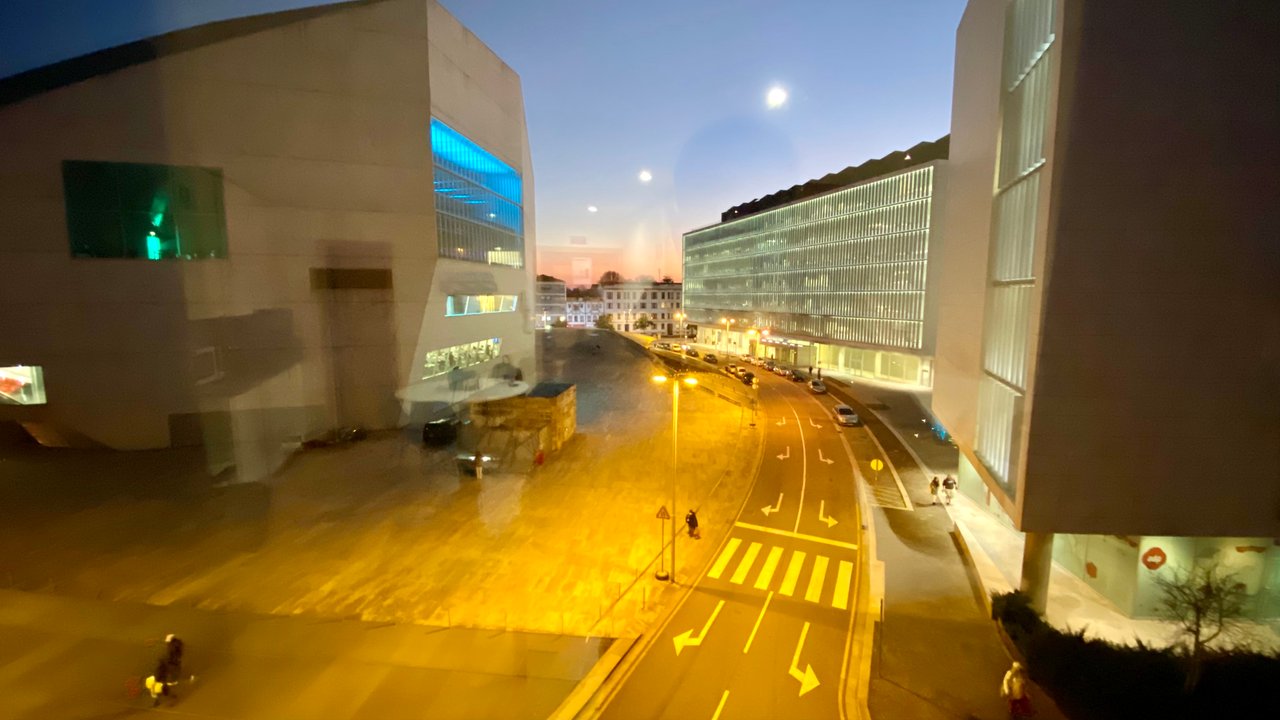 At night, as you can see from the last photo, the street is completely deserted, and so it was a night without much noise which I really appreciate. The building that we see in front of the left side is the Casa da Música, where there are plenty of music shows and a lot of art displayed in other places of the building. Undoubtedly a magnificent place to listen to a classical music concert with a lot of sound quality.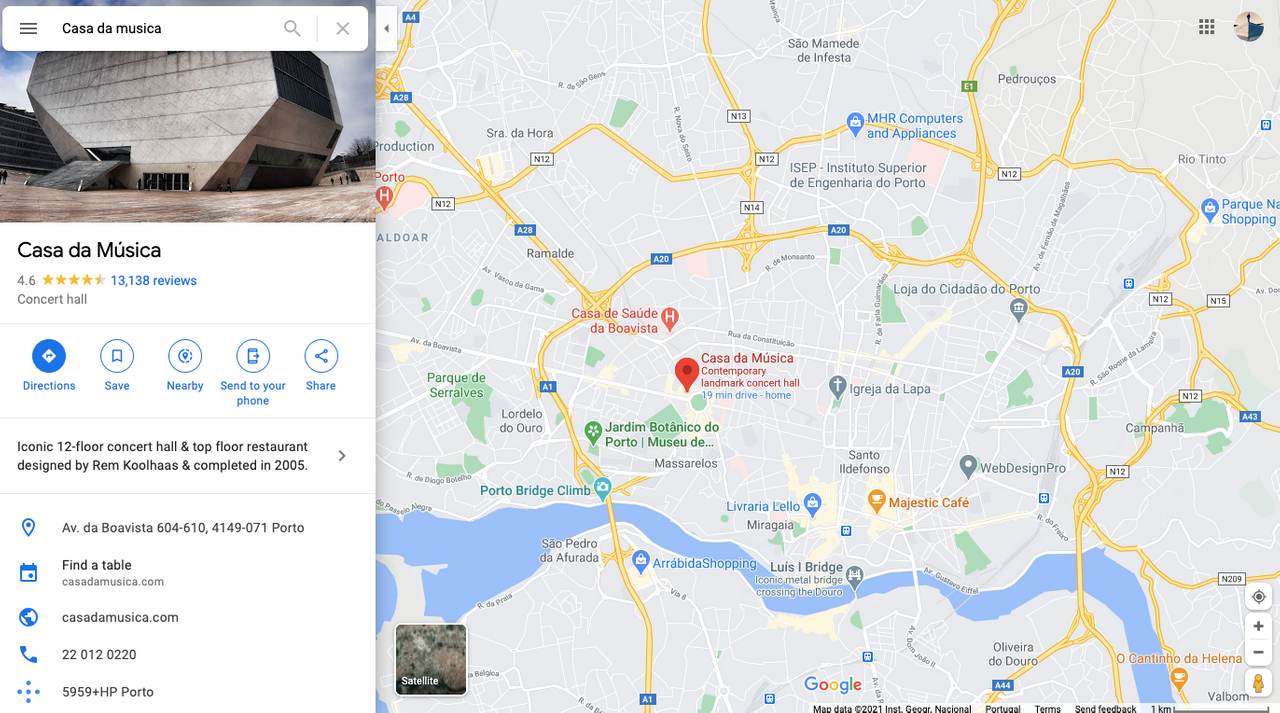 Google