Garden of Cordoaria is one of the oldest gardens in the city of Porto. It was set up on the site of the old Campo do Olival, once the limit of the medieval city. With the urbanization of this part of the city, Cordoaria do Bispo was later installed here, which ended up giving the place its name. In 1611 the old terreiro had a landscape and urban arrangement, becoming a mall with wooded paths and a large fair was held here every day.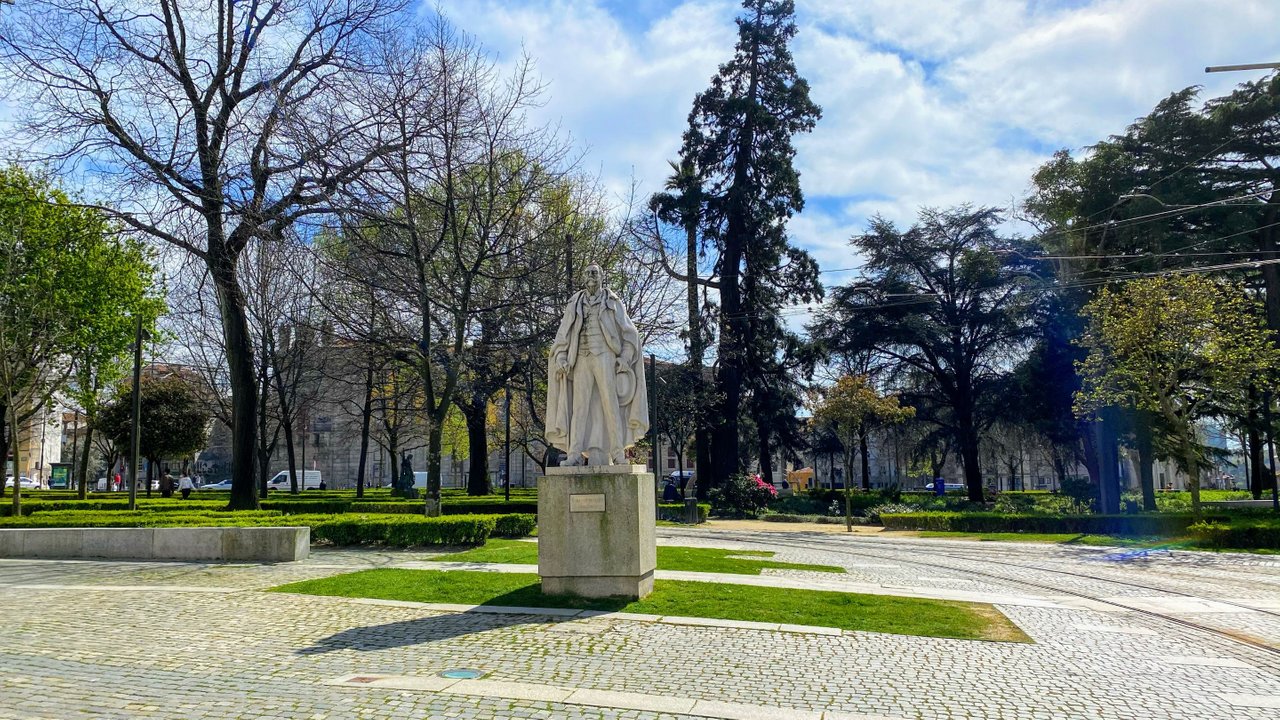 With the dawn of Romanticism and under the initiative of Villard d'Allen, it became a Public Promenade of the City, based on the project of the French architect E. David. It was frequented by the prosperous bourgeoisie and the liberal aristocracy. Today it still maintains its romantic ambience, reinforced by the placement of statues reproduced at the beginning of the century, with emphasis on allegorical sculpture by Flora, by the romantic sculptor Teixeira Lopes and by the statues of nineteenth-century writers Ramalho Ortigão and António Nobre.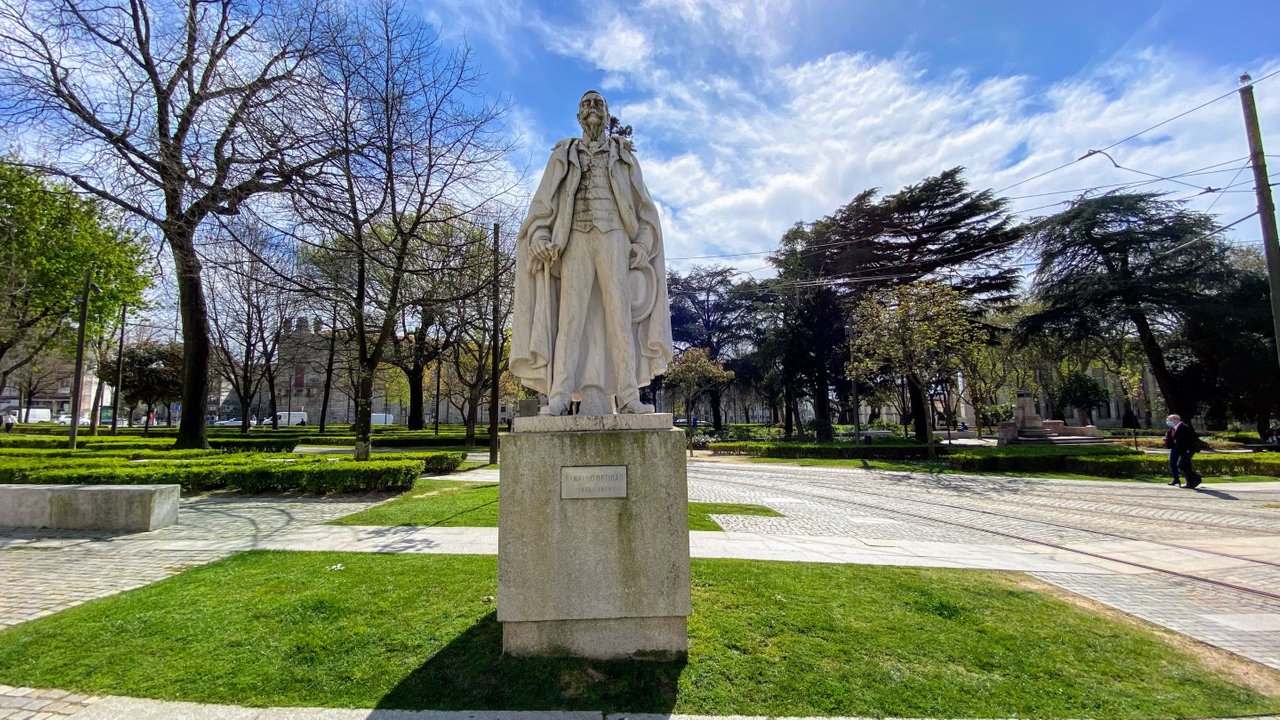 José Duarte Ramalho Ortigão, journalist and writer, was born in Porto and was a friend and collaborator of Eça de Queirós, in the Campanha das Farpas. He wrote several works and was distinguished by his lively and biting style.
Marble statue by Leopoldo de Almeida, inaugurated in 1954 in the garden of Cordoaria.
I hope you enjoyed the story about this garden. This garden is right in the center of Porto and is very visited at night when the cafes and bars are open. Unfortunately, with the pandemic, this crowd is no longer seen, but one day it will return to normal.