Before I begin, lets me clarify, that I've Express permition to post this content here.
I've did the post bounties and also asked if I can publish this post here, so, all good.
Introducing Build-It: DIY platform on STEEM
It is with joy we bring to you our latest project, Build-It, a DIY platform to find and share life hacks. The platform leverages a robust digital token, called the BUILD.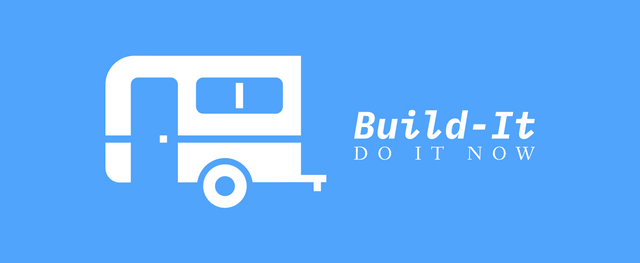 BUILD tokens serve as a tool to assign and transfer value to DIY content efficiently and instantly across the world.
visit us at https://Build-It.ioWhy DIY ?
There's something incredibly satisfying about building something.
Curiosity: Do you want to learn how everyday gadgets work? Your car's stereo? Your smartphone? Or your lawnmower?
Hmm, let me see.
No time to wait: The next available appointment of your plumber is days away? You are out of town and need a smartphone quick fix? DIY is all about doing it here and now.
Do it now !
Limited resources: Couldn't find the exact spare part for your hot rod? Fret not, DIY is here to provide you with real solutions using what is already available to you.
When a 90s model fits an 80s model.
Cost saving: Is your plumber asking for too much? Perhaps you can do it yourself cheaper.
Save up some $
Not good enough: Many companies compromise on quality to increase profit margins. Here you can build-it from the ground up with the highest quality components on the market.
Better,faster, stronger !
Does not exist: Is what you are looking for too specific? Do you have special requirements? Your setup is non-standard? No worries, this is what we are all about.
Boom! there you go...
What are BUILD tokens?
BUILD tokens are utility tokens that assign real value to DIY media content based on a community decided value.
What to do with BUILD tokens?
--> Vote and get 50% curation rewards (you must stake BUILD tokens).
--> Promote posts.
--> Tip each other.
--> Invest in a growing DIY community.
--> Buy, sell or exchange them on STEEM-ENGINE.
What should you do?
Simply include the following tags in your next DIY related post.
Hash tag it:
#diy | #how-to| #do-it-yourself | #build | #build-it
For updates, follow us on @build-it, we are excited to be here !
Join us on discord or Telegram.
Hey, I can do this myself! and so can you.

---
This project is run and supported by our witness @gulfwaves.net .
Vote for us !