I just finished a 3.997km running that lasted about 0hh:19mm:34ss !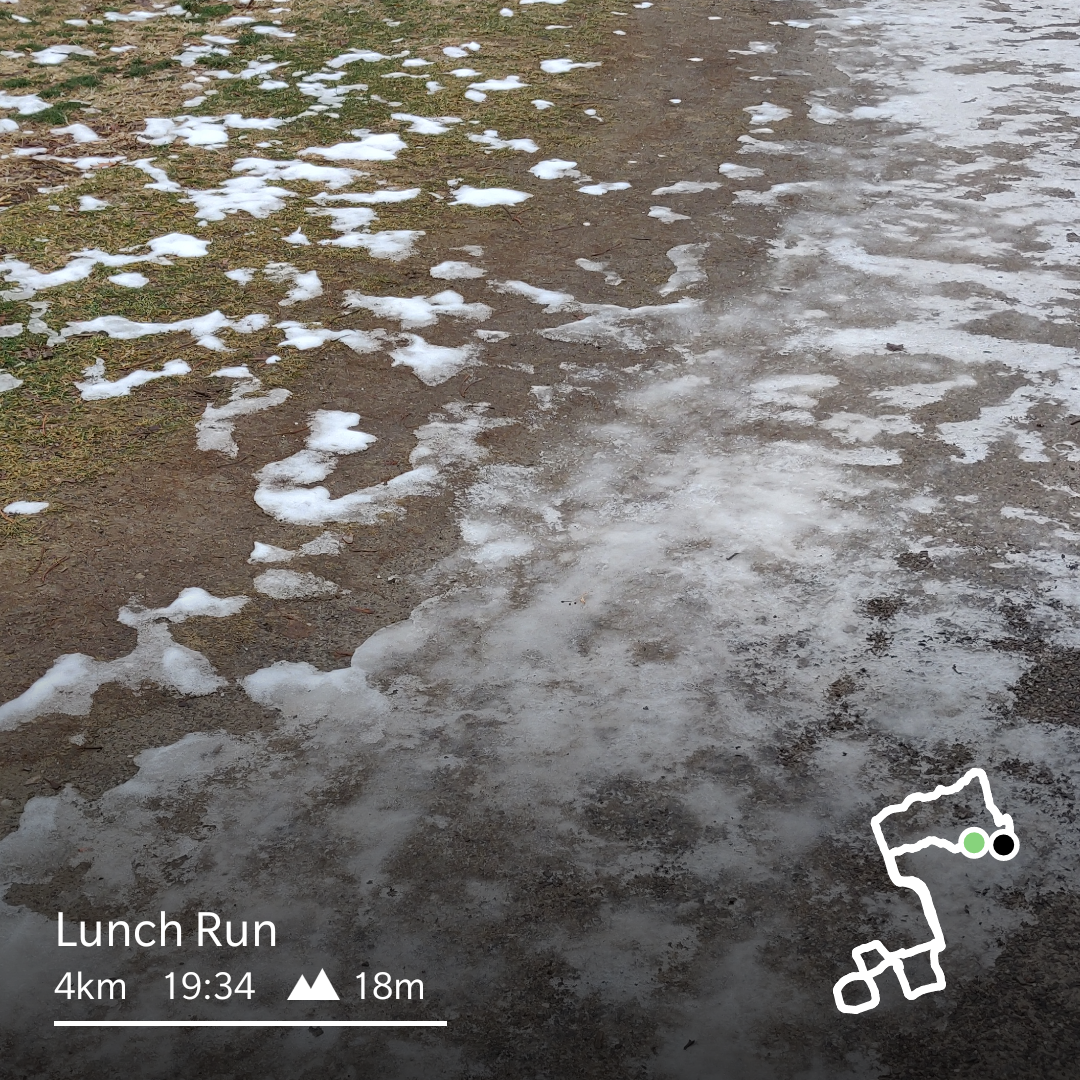 image
Things have been falling into our plan. My wife and I managed to run every alternate days and this is our third run of the week. Things are pretty cold outside. The park running track cannot be used at the moment. The snow is slippery and that forced me to go out of the park and run on the street. The only issue I have with street running is the number of stops I have to make on traffic lights.
At this point, running is not about numbers but it is about continuity and the zeal we have in us. It is satisfying that we have been going outside on this weather. There were other early runners on the street. Running against the wind can be challenging. However, nothing can beat the freshness in air in the morning. It helps us to spending our day relatively fresh than other days.
There will be one more run before the new year and I am looking forward to another snowy run in 2020. Things are going from bad to worst as it is predicted to snow today. Things will be pretty white all over.
Stay safe.
Check out some detailed info at my EXHAUST page
Join me in testing out EXHAUST!