Cover Image Source - imgflip meme site. It features part screenshot of Justin Sun's original abusive post in Steemit addressing the members of the community. The post was deleted later but it still exists in the immutable Steem blockchain
Steem hard fork happened on 20th March, 2020 and generated Hive blockchain. Hive is basically a copy of Steem blockchain with minor changes. Majority of the Steem community members have started to shift to Hive already. The huge dapp eco system is also moving to Hive. The quick flow of the events made Justin Sun, owner of Steemit, nervous. Yesterday Steemit started to censor Hive related posts and posts vanished from the running feed. Steemit was launched as a censorship free decentralized social media platform. In an astonishing move, they censored huge no of accounts too.
Tweet from a community member citing censored accounts in Steemit
Today I saw another awkward event. Steemit INC started to downvote posts of many users with massive 29 million ninza mined Steem power. Voting is the mechanism which drives the economy in the Steemit. All the below mentioned posts were downvoted by Steemit INC with 100% Steem power which costs approximate 360$ per vote: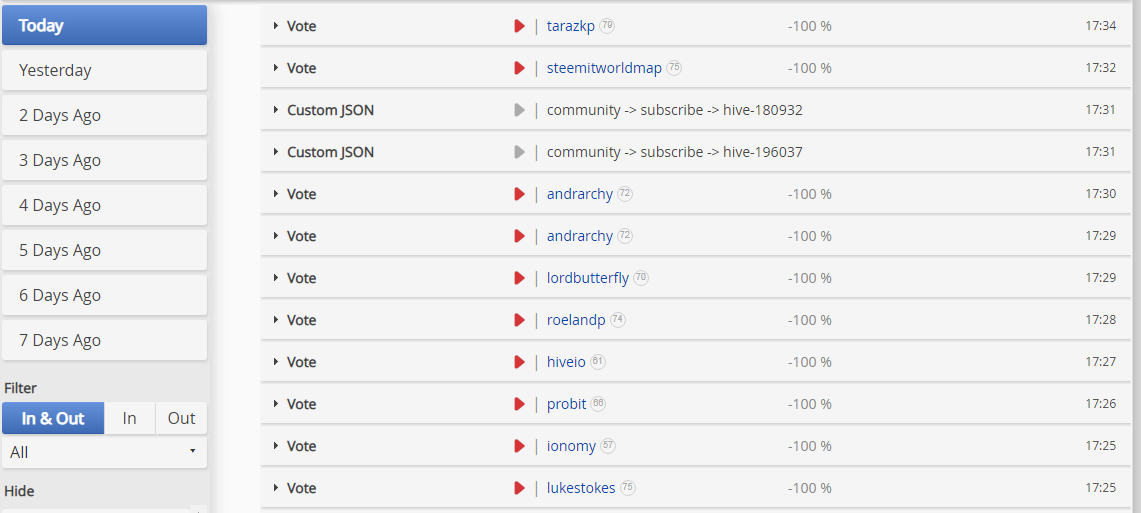 Image Source - Screenshot from steemworld
It seems that Steemit is on a downvote rampage literally! Justin Sun has entered into insane mode may be. A few days ago he wanted to remove downvotes from Steemit and now he suddenly realized the importance of downvotes to suppress dissent in the platform! Such level of censorship and dictatorship is uncommon in even centralized social media sites. I also noticed one funny part in the downvotes made by Steemit. Some posts, which crossed 7 days already, were downvoted too (In Steemit, a post earns only up to 7 days). It is possible that the people, who are running the show of Steemit, have very less idea about the mode of operation of the platform. Interestingly Steemit also subscribed to two hive communities after starting the downvotes. After using the ninza mined Steem of Steemit for blockchain governance, is Justin Sun planning to take part in curation activity too? You never know! Justin is unpredictable but his frustration is increasing definitely. He might have bought bad omen also along with Steemit. Since he bought the platform, nothing went right for him. The Steem fork is being applauded by big guns of blockchain as a great community movement to save blockchain governance.
Reaction of Daniel Larimer, former co-founder of Steem and founder of EOS
Reaction of Vitalik Buterin, Ethereum founder
Reaction of Justin Giudici, Head of Product at Telos Foundation
Note: You can follow the author on twitter.