It's over three weeks now since I got this project running on my device. I ought to have published an article about it. But, I wasn't having much interest in reviewing it for a reason. In fact, the truth is that I was Judging the book by its cover. I assumed that its function is basic and doesn't need to be reviewed. I was reluctant to understand its functions, as I was discouraged by its name. The project owner titled it ScreenShotGo, which is a major turnoff for me. This is how usually feel when I see a project without a unique name. As you've seen that its name isn't unique in any way, and everyone will definitely tag it as just screenshot app.
After using ScreenShotGo for some days, I then realized that the project is unique with its functions. Although I wasn't wrong for thinking that it functions as a Screenshot app. Yes! You read it right. The project is an app for taking screenshots. But, it's even far better than the default screenshot feature on my Android device for some reason.
A. Introduction
ScreenShotGo is an opensource project that is owned and maintained by mozilla-tw. His project is built for Android devices to seamlessly take screenshots on the go. The project received its first release in September 2018, while its last release in December 2018, which resulted to a total of 10 releases as of when I was writing this blog.
B. My Personal Experience With The Project
This is the first project I would see or have used that doesn't have a link to PlayStore or any other app store. I noticed the absence of this project on PlayStore while I was making this post. In my other reviews, I usually provide a Playstore or F-Droid link for my blog readers to download the app being reviewed. I am sorry because that won't happen today. However, I would only drop a link to the project's last release. An apk file would be found there and should be downloaded, and installed if you want it running on your device. Here is the link to the latest release.
On launching ScreenShotGo, it displayed its introductory page for anyone who needs to read it before using it. And also, a detailed explanation of why the permission should be accepted was displayed next. Below are the screenshots.
After I have successfully accepted the required permission, I expected to see a button to start taking screenshots, or maybe a floating button. But, No! I was shocked, and wrong this time. Although I wasn't totally wrong because there's a floating button that can be used at any time to take a screenshot. Instead of the buttons I expected, I saw two unexpected subheadings titled Quick access and Collections.
The first subheading from the home screen reminded me of the Quick access folder/option in computer systems. For those who don't know what quick access is, it's simply a folder containing the recent, accessed files on your computer. However, in ScreenShotGo's, it's a space or a portion of the screen that displays the recent screenshots on your device. Below is a screenshot showing the recent screenshots on my device.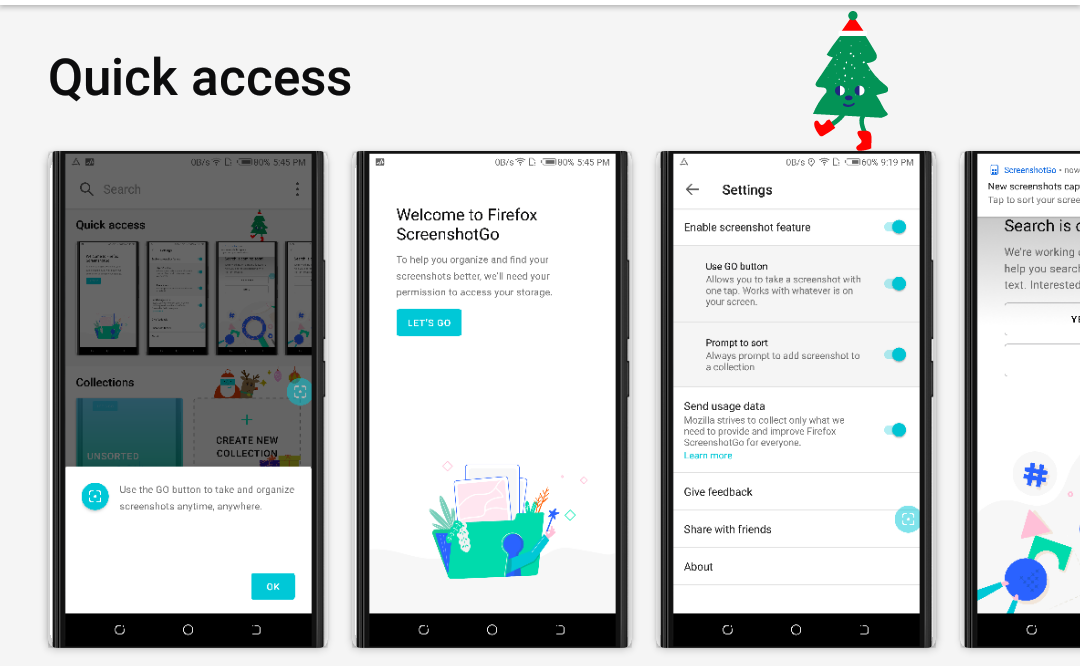 With this feature, I was able to scroll through my screenshots on my phone. I also noticed that it's similar to my default Gallery, as they both display screenshots. But, I prefer ScreenShotGo because it doesn't display other photos if they aren't screenshots. Because of this, it's quicker to access my screenshots with ScreenShotGo than using my default Gallery viewer.
The second subheading on the home screen is the Collection section. This is where all screenshots are managed. This feature is one of the reasons I see ScreenShotGo as a Good Management App. With this feature, categorizing your screenshots are made simple.
Before I started using ScreenShotGo, I have never thought of moving, sorting or grouping my screenshots according to their categories. Because of this, I usually scroll past several screenshots while searching for a particular one. It's always a waste of time. But, I'm happy that I won't waste my precious time searching for screenshots anymore since I have sorted them with ScreenShotGo. Below are the collections I created.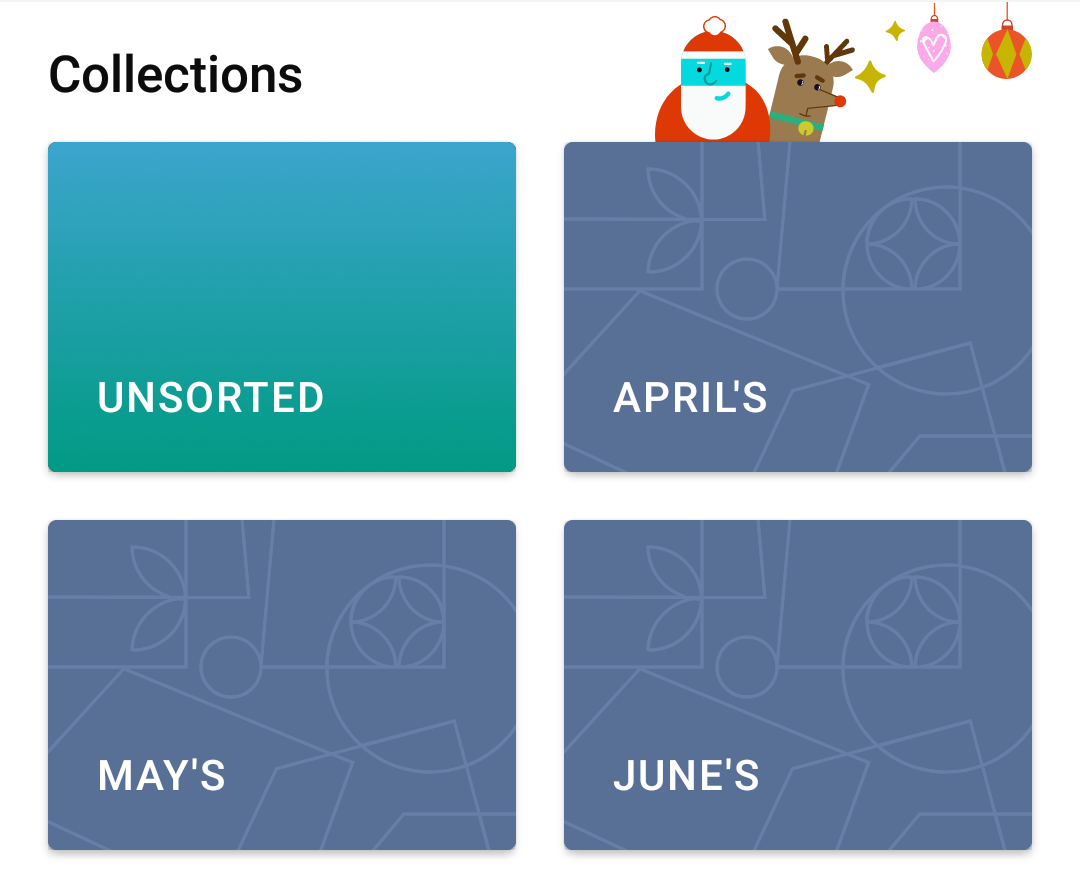 I created these collections to store every screenshot I take on a monthly basis. You may decide to give your collection any name you wish. But, it's best advised to use a collection name you would quickly identify when searching for a screenshot.
If you've just created a collection and you're worried about your old screenshots, you don't have to because they can be moved from Unsorted to your newly created collection(s).
Also, I noticed how the app assigned different colors to each of my collections. And if you look closely to the screenshot below, you'd see how it also suggested new collections for me. If any of the suggested collection is clicked, ScreenShotGo would automatically create it for me. There is also an option to create a new collection while moving screenshots. ScreenShotGo solved the issue where users have to cancel the file they are moving if they do not have a collection of it.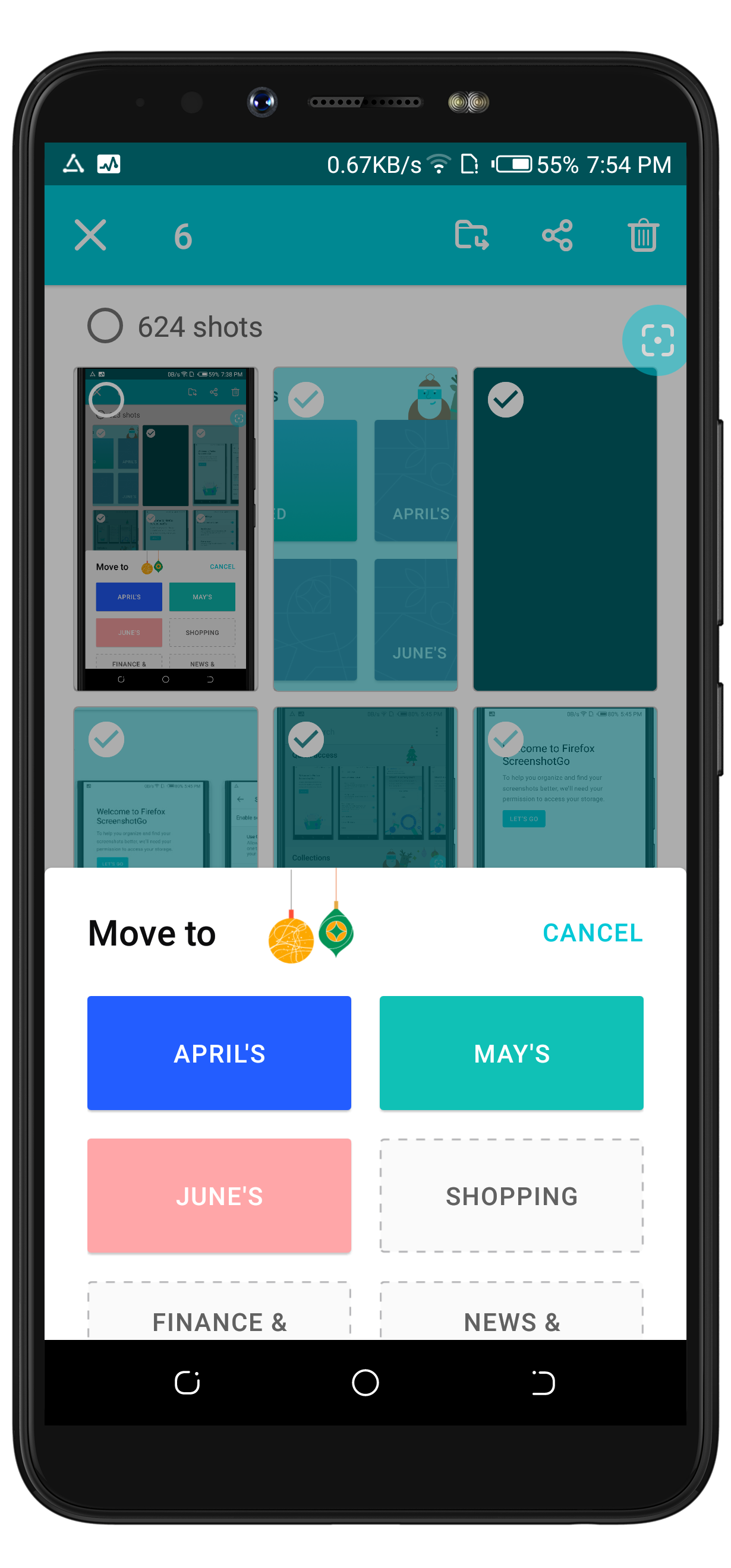 The Reason I have Stopped Using My Stock Screenshot
Taking screenshots with an Android device can be frustrating at times. Especially when you mistakenly switch off your phone because you have to press-hold the power button, and one of the volume keys. However, there are alternatives to taking screenshots on some Android device. Most of the latest Android devices come with a button on their notification tray to easily capture the screen That's cool...
ScreenShotGo isn't left behind. It also has a button on the notification tray to take screenshots easily. As if that feature isn't enough. ScreenShotGo displays a floating button that can be used to take screenshots from any interface. The floating button is known as GO button. Below is a screenshot showing how a Go button is displayed. Once the Go button is clicked, a prompt message will popup requesting to take a screenshot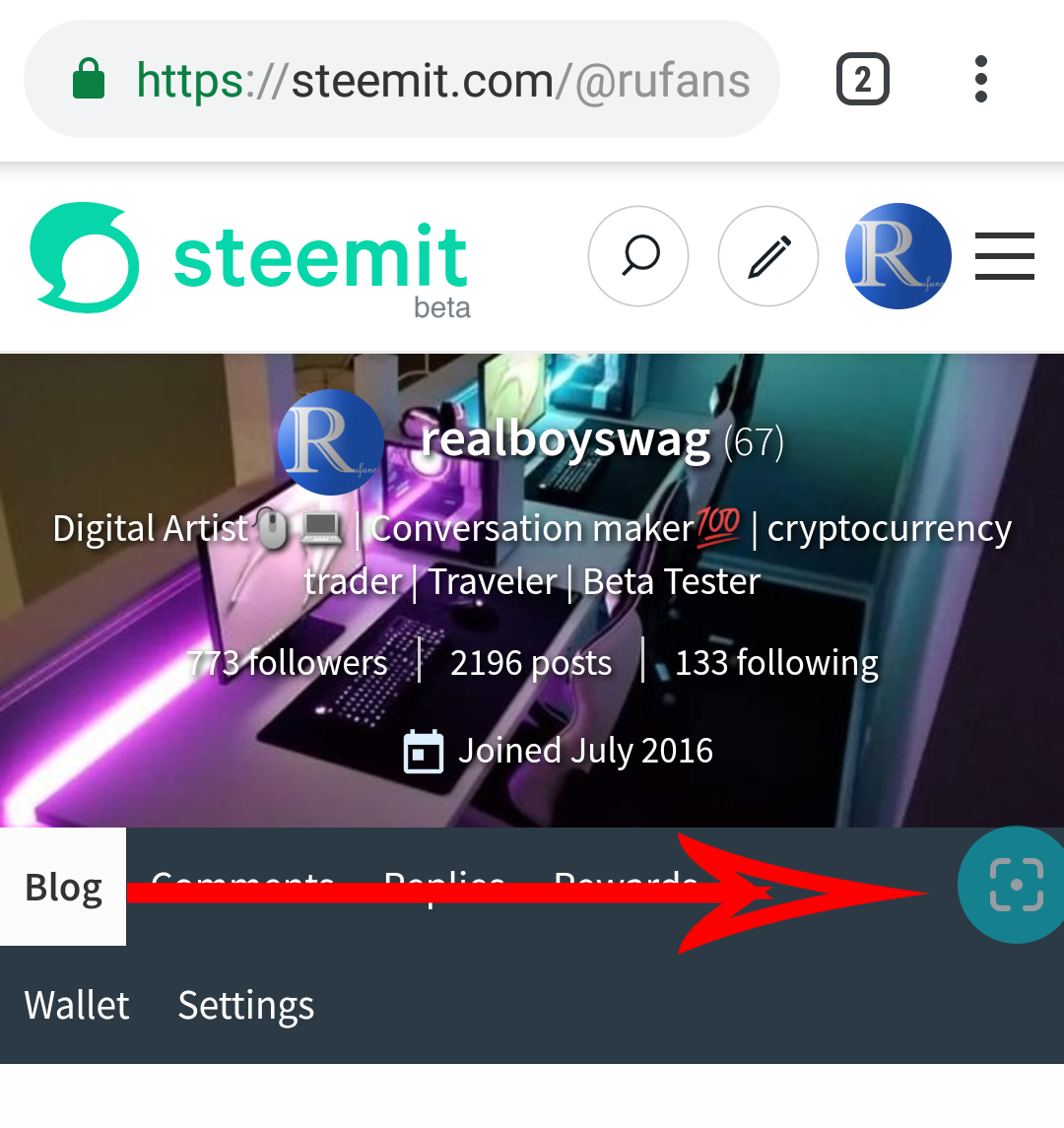 With a Go button enabled on my device, I don't have to use the power button and the volume key for screenshots. Also, I can seamlessly take screenshots without drawing down the notification tray to click on the screenshot. Go button on ScreenShotGo is a single step action, while the button on notification tray for Android devices is a two-step action. ScreenShotGo is my favorite screenshot app and would be preferred at any time.👍
What Happens After Taking Screenshot?
As I have stated in my previous paragraph that using my stock screenshot feature is a headache. Imagine taking a screenshot, and won't be able to add it to a collection. But, with ScreenShotGO, an option pops up immediately requesting for the user to sort it. This simply means I'm able to kill two birds with one stone.
ScreenShotGo alert
This feature is available both on my stock screenshot feature and on ScreenShotGo. After taking a screenshot, my device displays a toast message at the top my notification notifying me that there's a new screenshot.
Default screenshot Notification

ScreenShotGo Notification

The only difference between the two is that my stock Screenshot feature toasts the message on the screen, while ScreenShotGo displays its own as a notification. They are both visible. That's awesome 👍
ScreenShotGo Pleases Everyone
I have used a couple of applications that made some options compulsory to use. And without any of those options, other feature won't work as intended. Well, I'm happy to tell you that it's a different case with ScreenShotGo. As a user of this project, if you don't like any of its options, you don't have to worry or try uninstalling the app. All you have to do is to head over to its settings page where users can either enable or disable a feature.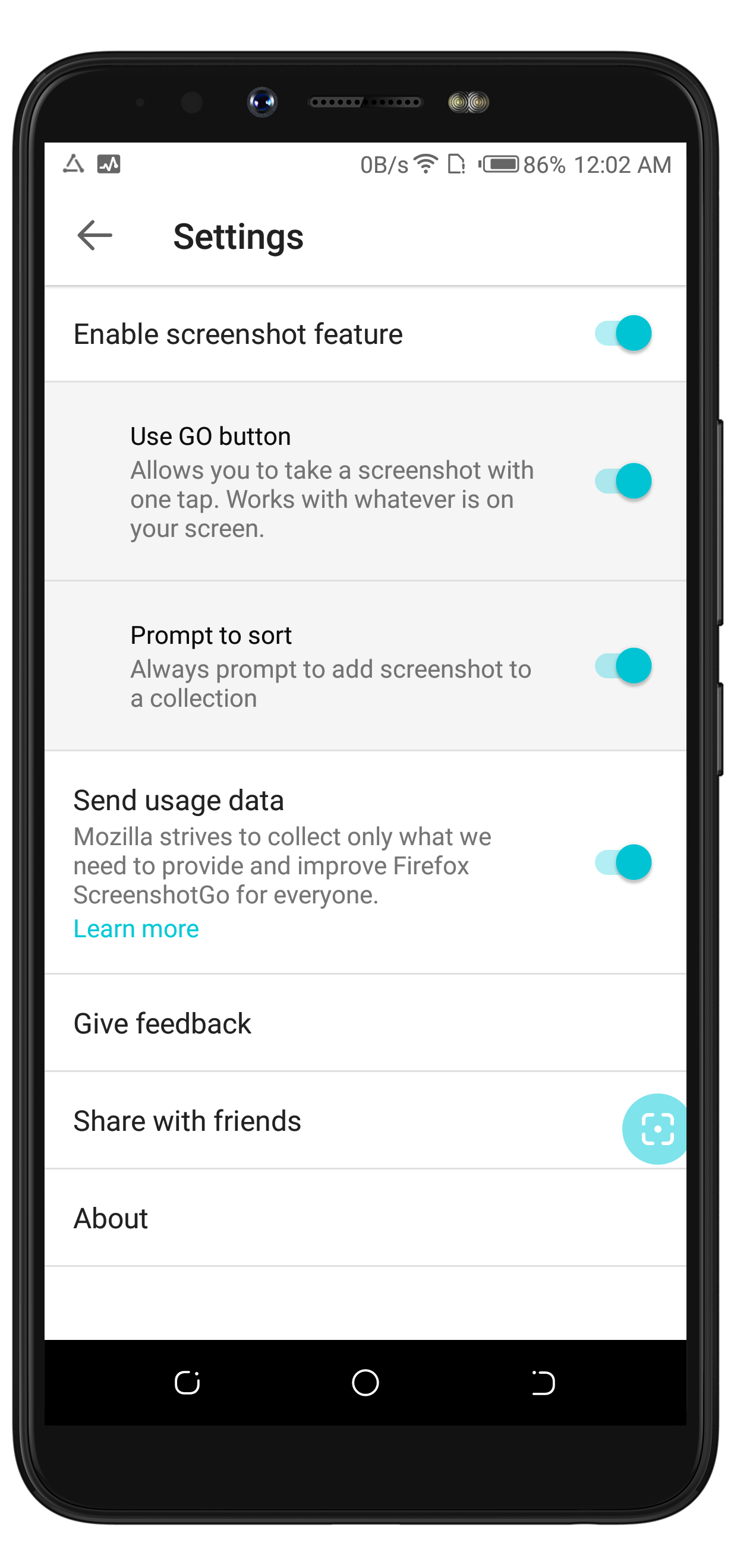 You don't like any of the mentioned features? You can turn them off from the settings page
C. Expect More
Despite the awesome features embedded in this app, there are still more to come. For example, in the upcoming version, users would be able to search for screenshot file with their name. The feature is under development. The latest version of this app has a search space, and its button already. But, it's currently not functioning. Here is a screenshot of below.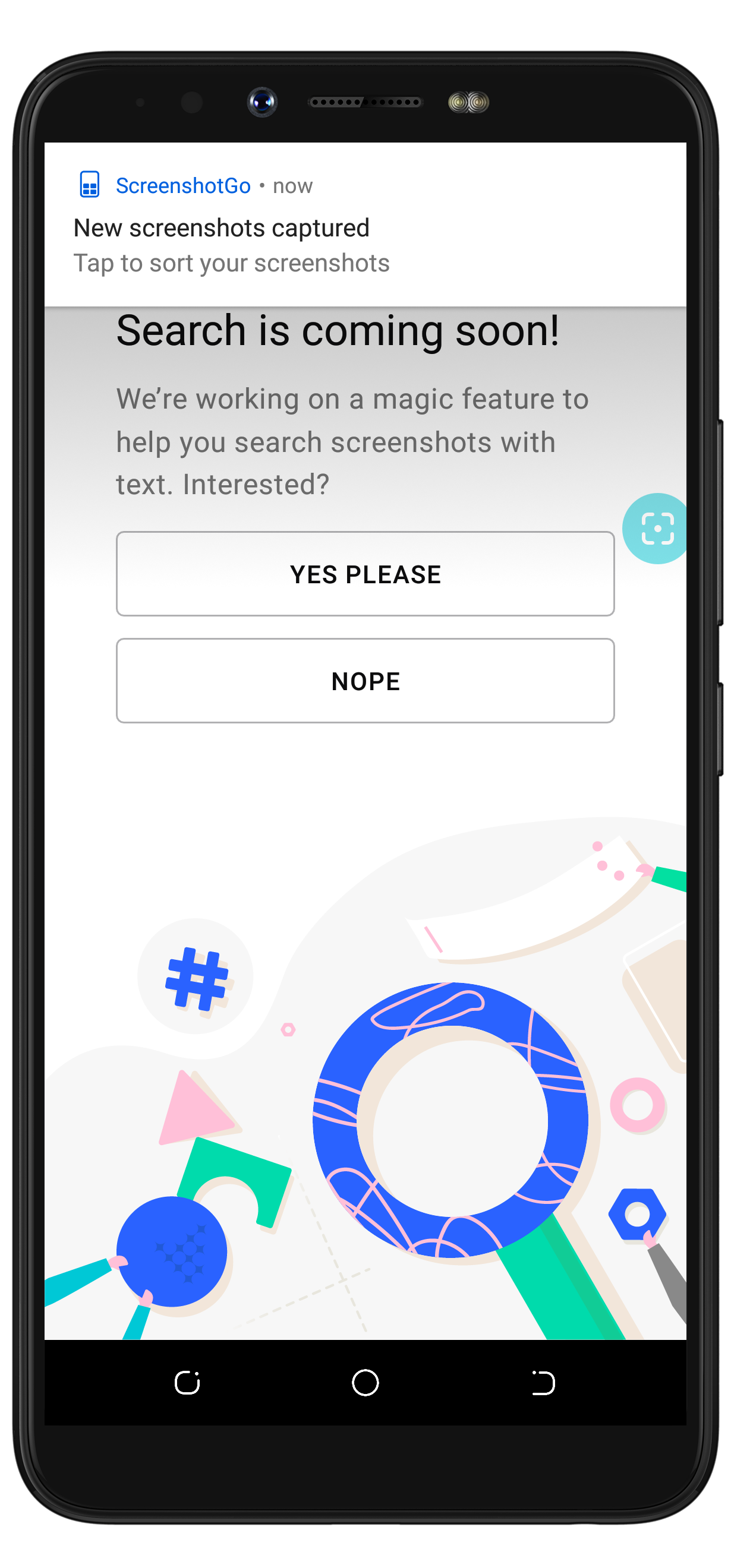 If this feature is implemented, I don't have to search through several screenshots to get to the particular one I'm looking for. This would be nice to see. It would definitely be helpful.
D. Conclusion
We shouldn't judge a book by its cover. It's a usual saying, but I made the mistake by going against that saying. However, I'm happy I didn't ignore the book for life. I'm finally a big fan of ScreenShotGo. I recommend it to everyone. Thanks for stopping by. Bye.