Great #brands are often created through the first initial #creative brainstorming concepts, then executing a million possibilities, then pulling it back a bit and simplifying it all. After all... less is ALWAYS more when it comes to #branding #logo #icons & #symbols.
OneLoveDTube New Brand Concepts Vol.1 @OneLoveDTube
As stated by the designer @DTLDesign in their post about our new logo concept. Sometimes great ideas evolve from a single comment, as it was once before @D00k13 & @DNews came together breathing life into @OneLoveDTube now we see a single comment to @DTLDesign take the next step into our platform neutral branding.
DTube Concept Heart With White D Heart Transparent Heart With Blue D Heart Dark One
Universal Concept White One Blue One Blue Heart Red One Red Heart White One
DTube Logo With Play Symbol DTube Logo With Heart Above DTube Logo Without Play Symbol DTube Logo Beside Heart Dark DTube Logo Beside Heart Light
A fairly simple yet catchy design even just the "1" without the heart still has a memorable look. Bringing in all aspects of what One Love is all about, One People, One Purpose, using this simple logo concept we will be able to expand into which even avenue while staying obviously connected to our teams efforts even if a heart is not fitting 😅
As this is the first run we would like some feedback, suggestions, also support for the creator of these concepts. Please do checkout @DTLDesign's blog page and show some support for their post and vote/reblog this post as further appreciation 50% beneficiary has been set.



Thanks For Your Feedback 🙏

Tired Of Your Videos Not Playing? We Have Solutions!
With a competitive Storage Starter Package of 16GB for $3/month on IPFS you will get full access to our creator tools including our IPFS Discord Pin Bot, DTube Uploader, Thumbnail Swap.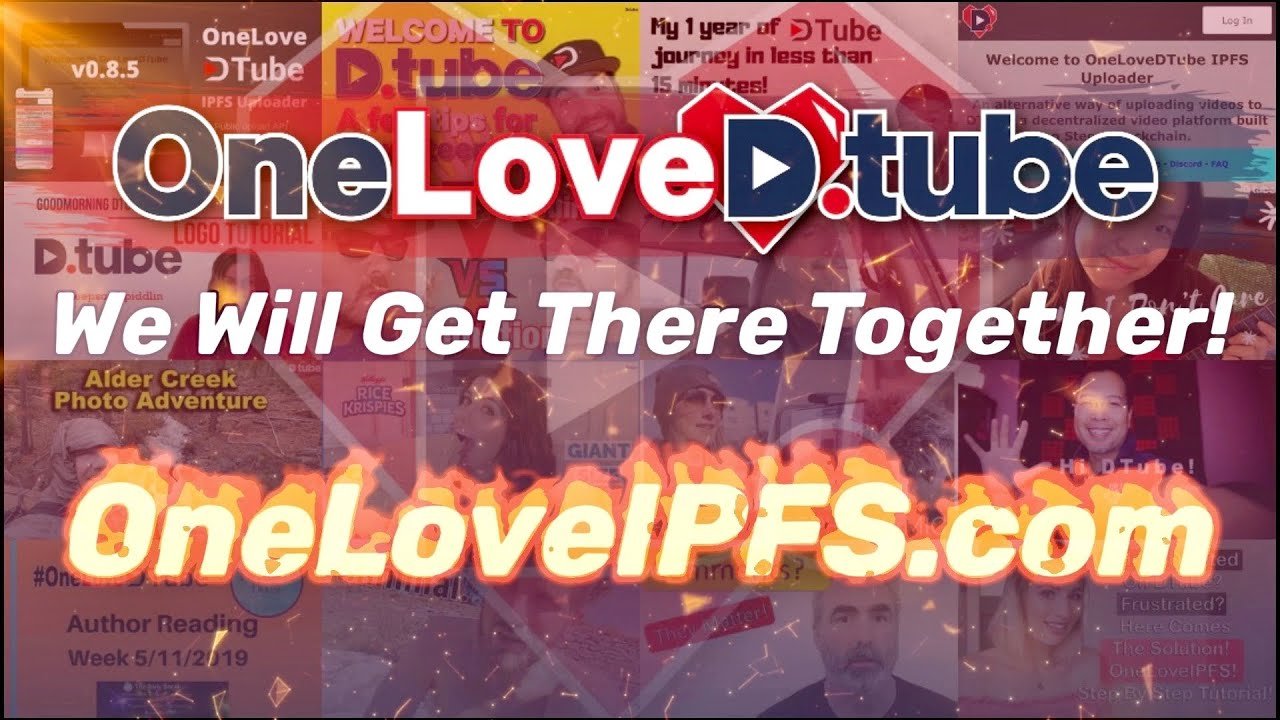 Videos Playable Forever, Faster Playback, High Quality Thumbnails, Thumbnail Swap Tool, 0% Beneficiary (exclusive to uploader.oneloved.tube interface), Add Beneficiary To DTube Posts, Create Steem Post & Upload Images Within Our Uploader, Skip Upload & Rendering Queues, Use Upto 7 Post Tags, Resume-able Uploads.


Check It Out OneLoveIPFS.com
"We #OneLoveDTube are a group of content creators aiming to support creativity on DTube and the platform alike by manually curating content while providing IPFS backup solutions that keep videos playable forever!"


We Will Get There Together