Here is an update on my Atomic Wallet Crypto Dust Collector Experiment...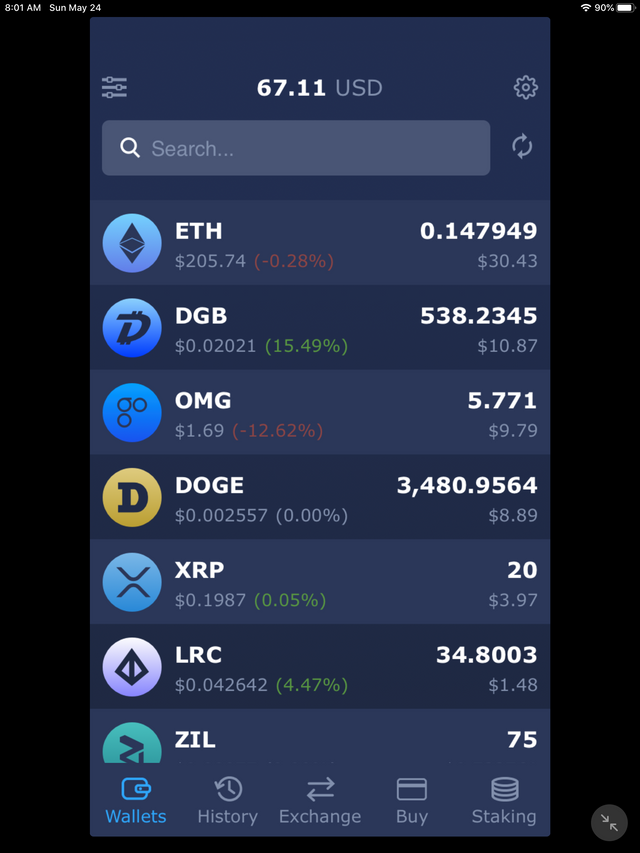 I haven't really added any more dust to the wallet since the Publish0X BAT, DAI and LRC crypto pays out on Monday so the small gain is from OMG and Digibyte moving up this week.
OMG was added to Coinbase so this is the reason for the big spike in that crypto.
I also traded $10 Digibyte for $10 ETH.
The Experiment: I am slowly moving over all my random crypto faucet dust to my new Atomic Wallet since setting it up Last week. A few days ago I sent small amounts from Bittrex : DigiByte, XRP, XLM, ADA, XVG that I had earned on Earncrypto ... I still have a bunch of stuff over there that are too small to move and too small to trade ... I did some experiments and found that I could send some small amounts to Binance and convert to BNB ( Binance coin) and then trade for something that I can send to Atomic. No idea what to do with my Reddcoin, Pot Coin, Etc etc though,
Atomic Wallet Dust Collector : Day 7 — $63.29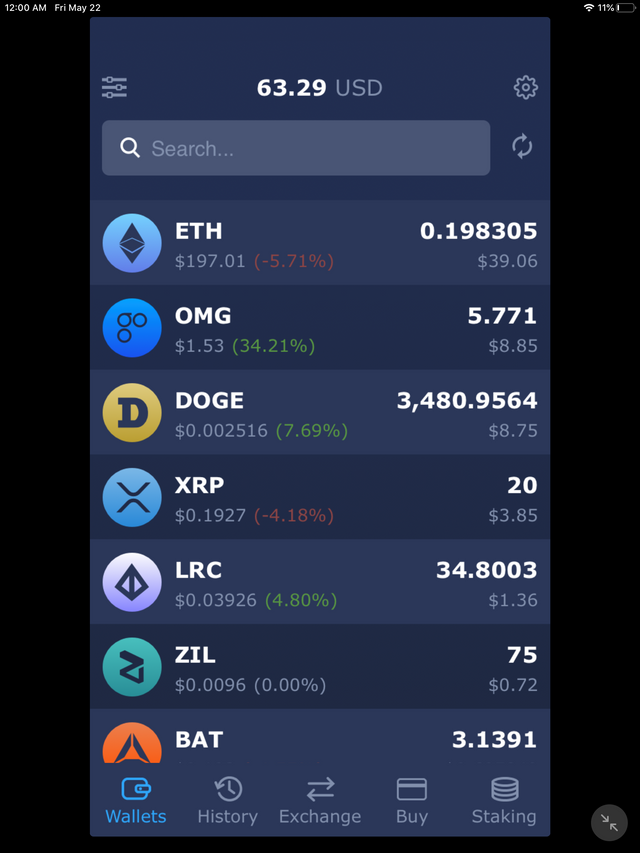 As explained I have been earning every kind of crypto under the sun watching movies on HideoutTV , Earncrypto, blogging on Publish0X and various other places that pay micro amount of crypto.
I had already sent most to Binance, Bittrex, Block.io over the years then converted to Bitcoin on the dips, but I still have a lot of crypto scattered all over the place most of them below the threshold for payment.
As they reach those levels I am going to move them to the Atomic Wallet and Stake whatever I can ...
Atomic Wallet Crypto Dust Collector : Day 3 — $ 9.45
Atomic Wallet Crypto Dust Collector: Day 1 - $ 2
My HODL plan is to slowly convert these subatomic particle Cryptos
into a massive particle of Bitcoin on the dips....
Publish0x: https://www.publish0x.com/?a=BDbDqjxdl2
HideoutTV: https://hideout.tv/viewerSignup.php?refer=100525
Earncrypto: https://www.earncrypto.com/earn-free-bitcoin/?r=94125
Atomic Wallet : https://atomicwallet.io/join?kid=18NCGH