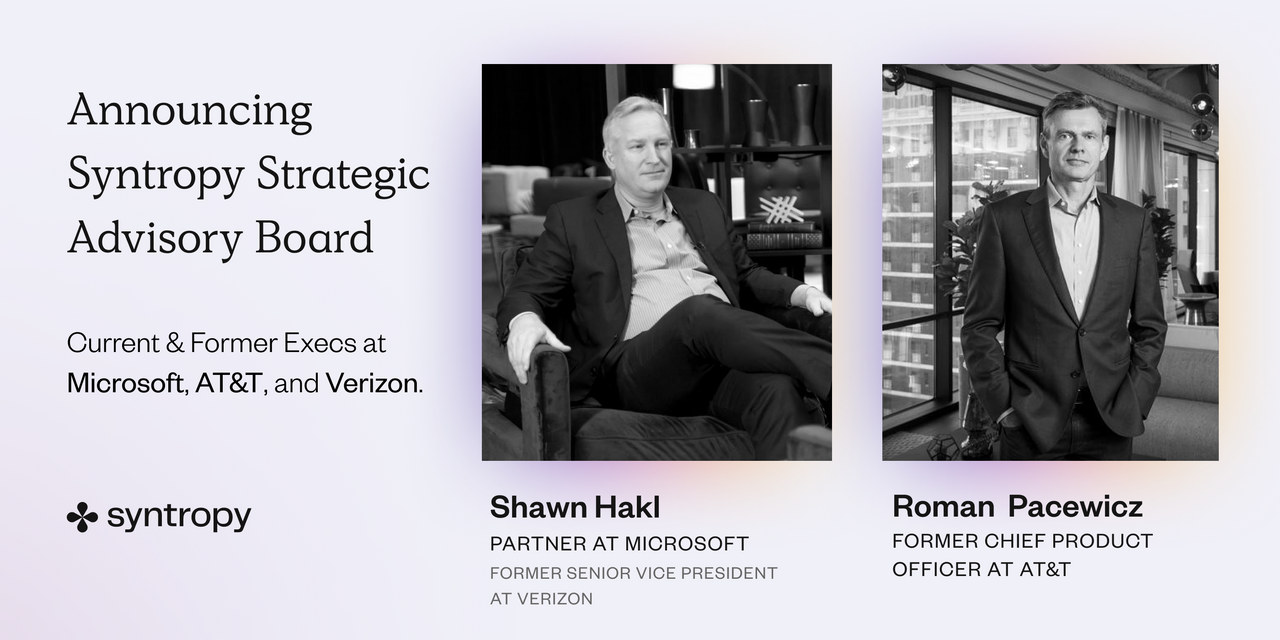 Earlier this month, Binance announced the appointment of Maxwell Baucus as an adviser. Baucus had served as a senator for Montana State of the USA and ambassador to China; big move for the prestigious exchange and one for the crypto space! Well, if you hold that in high esteem, then here's another one to marvel you even more:
Syntropy network has announced two very impressive addition to its team. Roman Pacewicz, Chief product officer for AT&T business and Shawn Hakl, current partner at Microsoft have joined the Syntropy board of advisors as the company intensifies efforts to develop effective and efficient internet solutions. Quality recognize quality! Joining the Syntropy team are extremely experienced professionals in fields related to internet and smart solutions.
During an illustrious career spanning over 20 active years, Roman Pacewicz has held top executive positions in fields related to Engineering and operations, system development, product management and Marketing as well. In each of these positions, he has garnered bountiful experiences and skills. Prior to his current role, Roman Pacewicz was Senior Vice President, Offer Management & Service Integration where he was leading the development of industry leading Software Defined Network (SDN) based offers and creating unique value propositions for the Business Market. In this role, his team was responsible for global business development, pricing, market analytics and service integration for the AT&T Business portfolio.
Before joining Microsoft, Shawn Hakl held top positions at Verizon; serving as the senior Vice president of Business product, Shawn Hakl led a team responsible for a $29 billion portfolio covering services such as cyber security, enterprise networking, Internet of Things (IOT) and collaboration. Hakl and his team delivered stellar results during his five years on this role. Moving to Microsoft, Shawn Hakl is responsible for building and executing the product strategy and partnerships for Microsoft's Azure for operators' portfolio. His team's influence spans across the most important aspects of Microsoft Azure including engineering, production and sales. Hakl has continued his heroics at Microsoft!
Prior to the appointment of Pacewicz and Hakl, Syntropy has developed amazing smart solutions which revolutionizes the internet to add more efficiency to the data routing process. Syntropy's DARP employs a very clever algorithm to determine the fastest route through which a data packet could travel at a time. In contrast to the Border Gateway Protocol which simply selects the shortest route, DARP Protocol makes a couple of considerations before selecting the most favorable route (automatically) for the data travel. Syntropy has also launched the Syntropy stack, a collection of smart tools which allows developer build on the internet with minimal stress. It handles important aspects of product development such as optimization and security.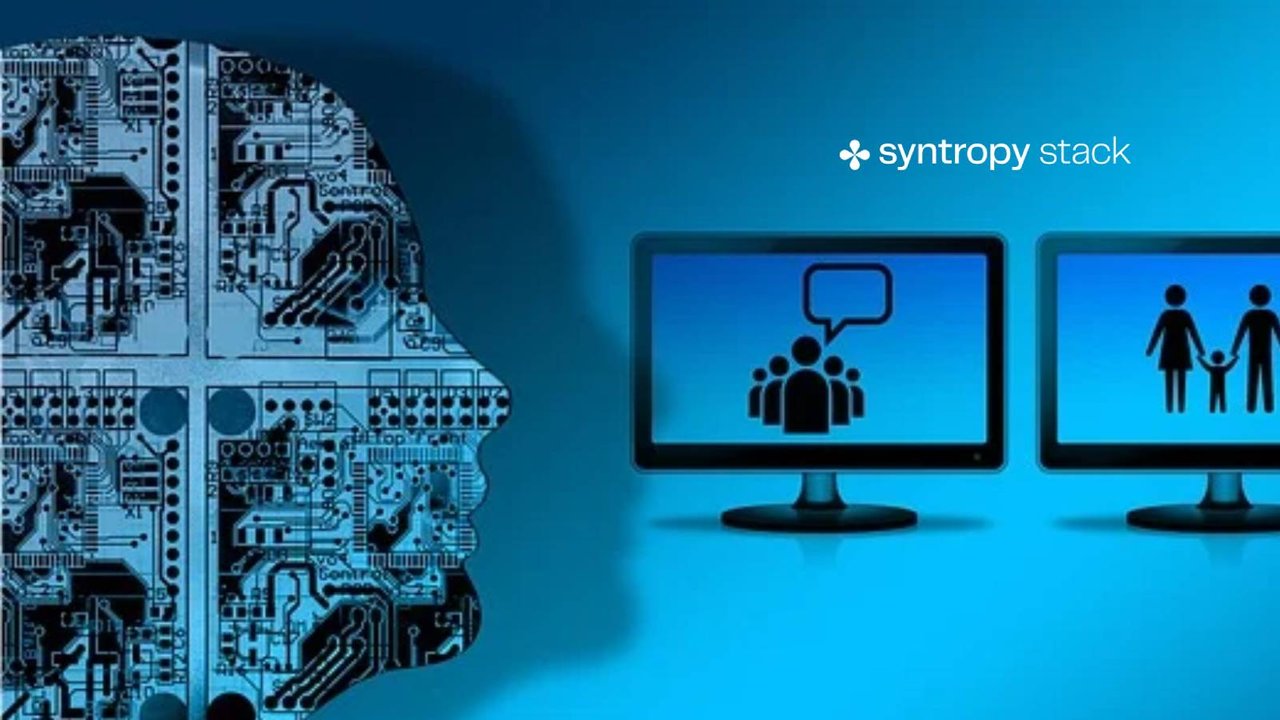 At syntropy, Pacewicz and Hakl will assume advisory role in areas related to their past experiences, this will bolster the efficiency of the syntropy team. The new team members will provide quality information to speed up development of new and efficient internet solutions while also facilitating the team's strive for global adoption and utility of Syntropy's array of internet solution. This sets Syntropy many levels higher and inches closer to achieving all of its goals.
Pacewicz and Hakl joining the Syntropy team also adds more visibility to the project. Being connected to the biggest internet and smart solution firms, these two new advisors exposes the project to new audiences. These new audiences are just the right one for the project in its strive to reach out to as many people as possible. Hakl's appointment also strengthens the already existing partnership between syntropy and Microsoft. Leading the Azure team, Hakl, connects and strengthens Syntropy as well as Microsoft Azure. These two firms are poised to work with more efficiency.
Here's what the new advisors have to say about Syntropy:
---
Roman Pacewicz
The company evolves networking through the use of next generation technologies. Syntropy's programmable internet solves the security and performance challenges that businesses face every day. The company is executing on a vision where almost everything is connected with secure programmable, performance-optimized internet.
---
Shawn Hakl
Syntropy has developed a transformative technology with the potential to fundamentally change the way data moves across public networks, and few teams have the skill and imagination to think this big.
---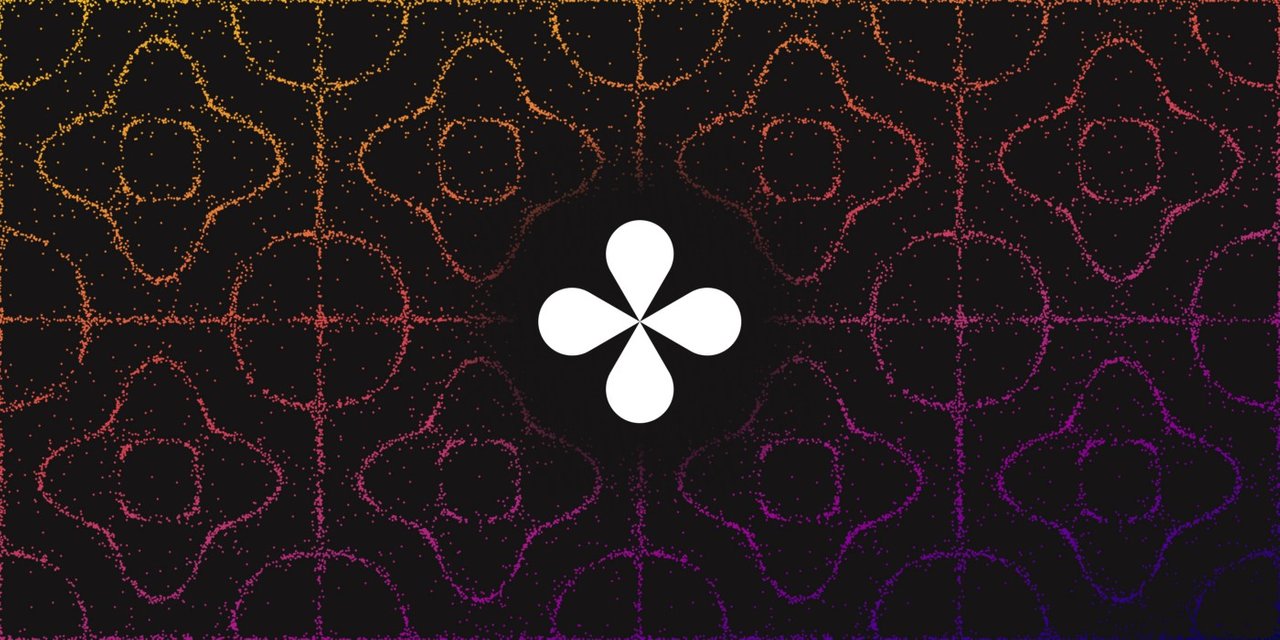 Syntropy's technologies are brilliant ones, its goals as well are audacious. They have channeled just the right amount of effort towards achieving these goals. Adding these two very experienced professionals to the team makes it formidable and completely equipped for unspoken success and trailblazing feats. Pacewicz and Hakl brings in more quality to an 'A' class team. It doesn't get better than this!
Syntropy's technologies are currently being used by prestigious blockchain and cryptocurrency projects such as Elrond network and Chainlink to optimize various aspects of their activities. Syntropy has also demonstrated internet optimization abilities of its Distributed Autonomous Routing Protocol (DARP) and has formed strong partnership with other firms such as Oracle, Ramprate and numerous Internet service providers. PaceWicz and Hakl adds even more flare to these flamboyant achievements!