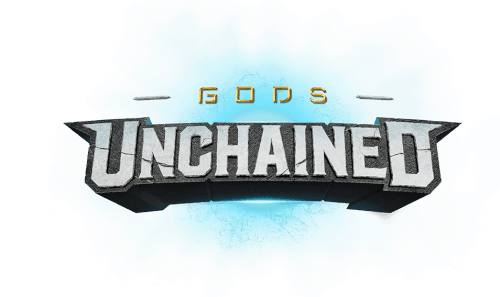 Gods Unchained is an online, collectible card game with true ownership of your cards. The card information is stored on the Ethereum blockchain while the game runs off-chain, so there are no transaction fees involved when playing. The game is free to play, and you can get started now with my beta code
Welcome the the second edition of the Unofficial Gods Unchained Weekly Recap.
The Gods Unchained community continues to grow. New players are signing on daily and there are a number of great guides and discussions popping up on the Subreddit, which has grown immensely in activity!
Weekend Tournament
The weekend tournament will start its fourth round tomorrow. Prizes will continue to be awarded based on your ranking and number of games played in the Ranked Constructed mode during the weekend. Unfortunately, there is no official in-game counter letting you know how many games you have won, so you have to rely on counting via third-party sites which do not always know if a game counted as an official win or not.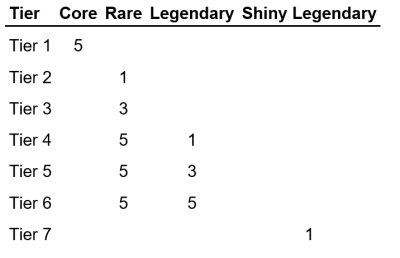 At the top end of things, the GU team has made it easier for the highest ranked players to get prizes. Anyone when ends the weekend in the top 10 list of Mythic ranked players will be guaranteed a prize. You can read the details on the announcements channel in Discord
Last weekend, Dragonstorm emerged in the top spot with a Heaven's Light deck that I'm sure was super annoying to play against! But kudos to him and everyone else that won some cards. Over 588 players received some sort of prize!
Mythic Raffle
The acquisition of raffle tickets has increased. And there seems to be a healthy market for purchasing them, though the price has declined quite a bit. But hey, how many places can you actually earn money while playing a free game?
You can sell and purchase tickets over on https://gu.cards/raffle
And there are definitely folks interested in buying! The top owner has already accumulated the 100k tokens needed to get the 7-headed Hydra. And there are several others not that far behind! There is still plenty of time to get in on the raffle ticket action, whether to sell or simply to hold for the lottery. With the number of prizes being handed out, it feels like almost everyone with tickets will be getting something.

Balance Changes
New Balance changes this week. The biggest changes are the nerfs to Serene Blade and Heaven's Light, and the changes to several Deception cards to make them copy from opponents' decks rather than steal.
Also, the Enduring Lemure was made unavailable for deckbuilding. After numerous complaints about the potential abuse with the Reanimate combo (summon a 5 mana creature from your void every turn), Petrify, one of the Game Design/Balance folks, spent some time playtesting with a couple of variations of such a deck and it looks like he did pretty well.
Soon after, the Lemure card was made inactive and the community breathed a sigh of relief. Leaving that combo in place would have made the weekend Ranked play a miserable experience.
For Magic, Tracking Bolt was reinstated. It's a great utility spell and I expect we'll see an uptick in Magic decks this weekend.

Meta
As usual, Saints has posted an excellent summary of last weekend's Ranked meta.

This coming weekend, it is expected that Light will lose some popularity and win percentage with the nerfs. War and Nature will always be popular as they are the easiest for new players to grasp. Flourish and Onslaught have both been played quite a bit in the last few days, though Constructed is not always an accurate gauge of how Ranked Constructed will play out. The competition in Ranked is much more fierce!
There is a general expectation that we will see more Deception and Magic decks vying for rank. Both Gods can be tricky to learn for inexperienced players, but the control they bring to the board can stimy almost any deck. We may also see a surge in Death/Reanimate. NewMeta still swears by his Slayer deck, but he seems to have a mastery over it that few can match. Chosen Visions, Forage, Blood Ritual, and Enrage all seem to be Powers that have trouble winning consistently. But there are always surprises!
I look forward to seeing what sort of new ideas and combos are brought to the table this weekend!
If you enjoyed this article and wish to support my gaming habits while also acquiring some cards for a very fun and potentially collectible game, then please consider using my referral code when purchasing packs. Thanks!
I also stream games on Twitch and Dlive, and occasionally post edited gameplay videos on YouTube.