Hello, Milton here again bringing you the ALPHA of gaming&betting platforms, you probably haven't heard of, but I believe it will soon be as well known as Tronbet or other similar gaming/betting platform tokens. However there is a huge difference here, have you heard of smart games runs by smart contracts? so it's basically decentralized gaming as you won't need to create an account but simply log in with your Tron link account, and we all know when you -the user has control- that usually means the platform has the users' best interest in mind, 100% fair.
You might ask, well Milton how can you ensure the game stays fair if the platform was made by humans? Well yes, the platform is man-made however it's all run by an open-source smart contract; hence the name 'smart-games', quite fair, if you are a contract developer and wish to take a look at the code, you can see for yourself (https://tronscan.org/#/contract/TFazfJg28drpHaasxy78HwqKweCjrEKCyq) 100 fair, 100 anonymous, oh did I mention dividends ?
yes, my friends, dividends will be available for smart platform token holders, some of you may say, "hehe I knew there was a catch" ..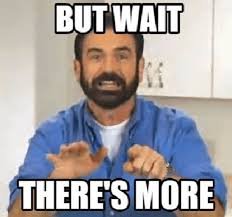 you can earn these "smart tokens' simply by playing games on their platform, so you earn regardless whether you win or lose! "that's amazing!" YES, it is, what's even more amazing is the fact that the more tokens you own the more shares you get, and the more of a de facto platform owner you become, the more you play, the more tokens you receive. The more tokens you receive the more shares of the platform you HOLD. The more shares that you HOLD the more dividends you receive !! when will you get these dividends? hows every 12 hours sound to you? what about paid straight to your TRX wallet in TRX ? not good enough? go eat cheese then! (excuse my french) It's basically free money at this point boys&girls.
If you don't like having full control of your gaming platforms and receiving daily income in dividends while having butt-loads of fun! (excuse my french) this is the platform for you!
Confused? don't be, just check out their platform now and start playing games! WHY??? because the amount of tokens you receive from betting is finite! meaning they will run out, meaning the price will eventually skyrocket and you don't wanna be stuck on the ground when you can be on the moon.
Platform link - : https://smart-games.io/
Social Platforms/Platform information Listed Below:
WP: https://smart-games.io/whitepaper.pdf
Twitter: https://twitter.com/smartgames_io
Facebook: https://www.facebook.com/SmartGames.io/
Telegram: https://t.me/SmartGames_io
https://bitcointalk.org/index.php?action=profile;u=2648818
TXTnuyQoYBQSNhtiRKPs7Eem93oq9t6gPY