DEU
Hallo Städte Bauer und @dcity Spieler.
Ich habe mal wieder 3 neue Gebäude gekauft und gebaut.
Hier meine neue @dcity Stadt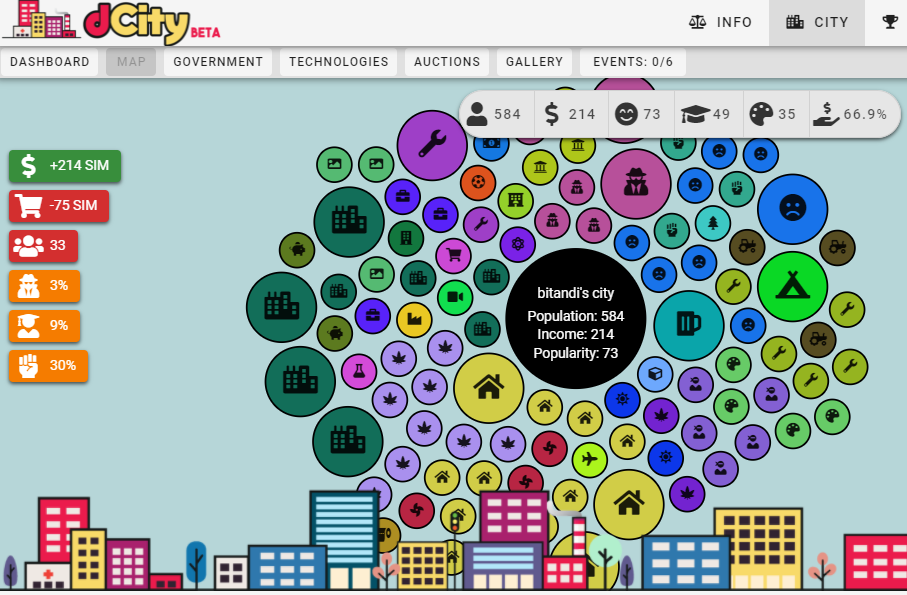 Und diese Gebäude habe ich mir gekauft:
Mal wieder eine Brauerei, weil sonst die Menschen und vor allem die Arbeiter auf die Barrikaden gehen.
Und dann habe ich ein normales Haus und ein luxuriöses Haus in meine Stadt gebaut.

Leider gibt es wieder schlechte Nachrichten:
Die fucking Steuern sind schon wieder hoch gegangen.
Sie liegt aktuell bei 66.9 %
Und mein Einkaufs-Zentrum ist mal wieder überfallen worden.
Es wurden Artikel im Gesamtwert von 75 SIM entwendet.
Wegen den ganzen doofen Sachen habe ich aktuell nur ein Einkommen in Höhe von 214 SIM pro Tag.
Das ist mal reichlich wenig.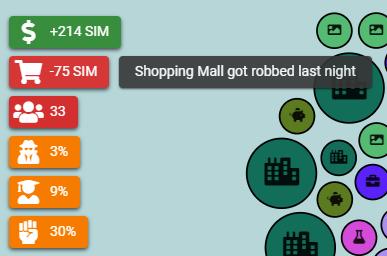 Dann wünsche ich euch weiterhin viel Spaß beim spielen von dem schönen Spiel @dcity
Auf das die Steuer bald mal herunter gehen.
Ich wünsche euch allen einen schönen Tag.
Gruß vom @bitandi
---
---
---
ENG
Hello cities farmer and @dcity players.
I have once again bought and built 3 new buildings.
Here is my new @dcity city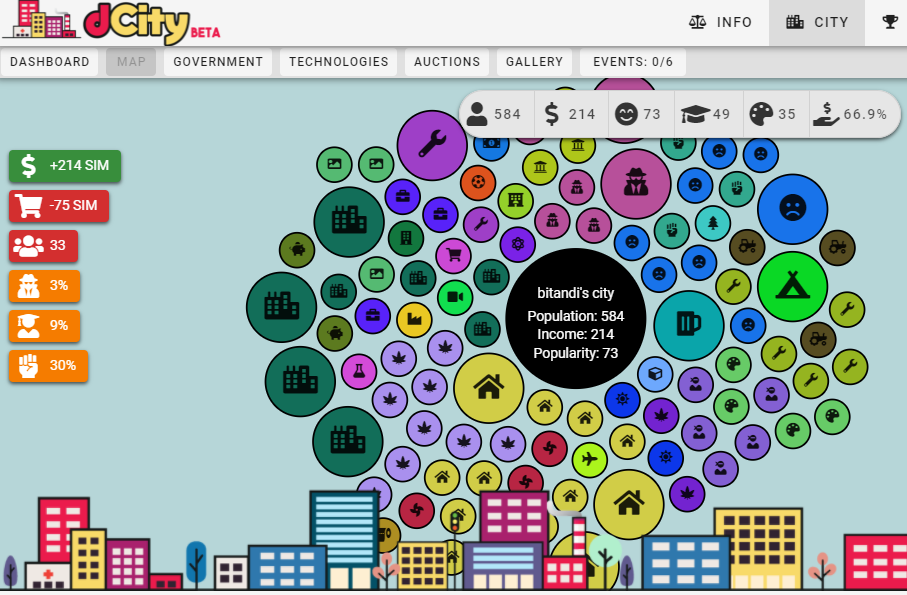 And these buildings I bought:
Once again a brewery, because otherwise the people and especially the workers go to the barricades.
And then I built a normal house and a luxurious house in my city.

Unfortunately there is bad news again:
The fucking taxes have gone up again.
It is currently at 66.9
And my shopping center has been robbed again.
Items with a total value of 75 SIM were stolen.
Because of all the stupid stuff I currently have an income of only 214 SIM per day.
That is very little.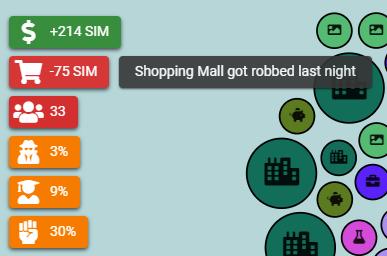 Then I wish you continue to have fun playing the beautiful game @dcity
On that the tax soon times go down.
I wish you all a nice day.
Greetings from @bitandi
Translated with www.DeepL.com/Translator (free version)