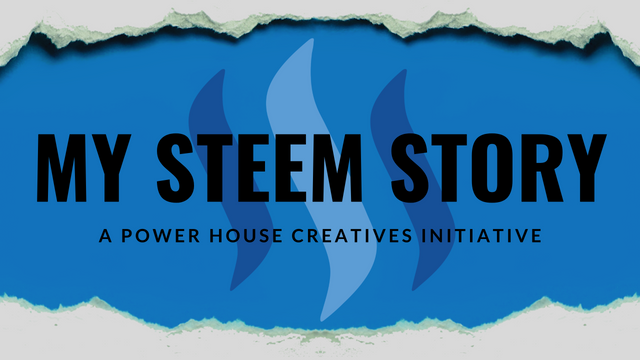 MY STEEM STORY
A Power House Creatives Initiative

Everyone has a story – and all our stories have something in common… we all started from nothing and knew nothing. People want to hear stories. They want to hear OUR stories — they want to know who we are, where we are from, what we are doing, who and what we love, what we have learnt and where we are going. People also want us to hear their story! Being a part of the Steem network is an individual journey for every single one of us and through this initiative we will share our stories not only with all who are already here – hopefully inspiring, guiding and informing them… but doing the same for everyone else in the world too. Through our stories we will prick the curiosity of those who have not yet arrived and illuminate and widen the already open doors to our one in a million blockchain.
We invite and encourage each and every one of you to participate and share your stories too! You can find the "how to" details at the end of this post.
---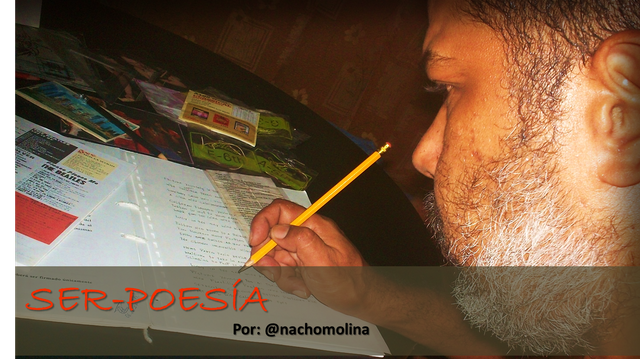 • Where my Steem Journey began
The nuptial between nothing and infinite inspiration, between the desire to become someone within the world of letters and the abstract meaning of an image. This opens the way for a traveler, a pen and a sincere destiny. Steem became my beacon of Alexandria, the flame that serves as a guide to never get lost among the labyrinths of poetry. Before, I had something missing, I had to overcome the barriers, my creative spiral was looking for an answer in the world of technology, with social media platforms being the missing piece to fill my days with magic. That is how 2017 came, I remember that it was in March when I received a friend's cordial invitation to join Steem Blockchain, through the interface of Steemit.com. I was at home, surrounded by books and manuscripts, by my own handwriting, which asked to come to light to take their place in the world. My journey was just beginning, but I had already found the tool; A friendly platform to project my talent and reach every corner of the planet.
From Cumaná, Venezuela, my homeland. The story of a man who keeps dreaming is woven, surpassing me every day with the diversity of creative contents that are nested in the Steem Blockchain. To start a trip, you just need to feel like traveling, with a pencil and paper in my hand I can fly, reach the outer space. My journey began with my feet on the ground, thanks to Steemit and the support of many people, I remain high enough, to create a new delivery every day, hoping to share all my love with a community of valuable people in a growing ecosystem unstoppable.
• My initial challenges & how I overcame them
The universal law that governs cause and effect. At first everything seems to be more complicated but over time we grow like a tree and leave our roots buried, standing and overcoming obstacles. When I started I could see my reputation of 25, my challenge was to work hard enough for that value to multiply and allow me to have the necessary projection and influences within the platform. Today my reputation is 66 and I had to work hard to reach this level. I went from doing a basic writing, to being an advanced content creator, with some margin of recognition, which fills me with satisfaction and adds the necessary value to take my next step.
In general terms, my challenge was to overcome myself and find a way to reach the widest possible audience, I overcame all this with dedication, discipline, effort and organized work. According to the steps I have taken and thanks to the benefits of the platform, I have managed to reach this goal of life, which I admit, that is getting even bigger every day. In Steemit you can't stop, for me this is a brave world where there is no going back, you have to evolve, improving every day and making as many influences as possible, to finally leave your contribution to the growth of an economy that looks into the future, where your legacy will shine forever in the auditable record of the Blockchain.
• My Steem blockchain knowledge
In an automatic way, I had to understand what Steem Blockchain was all about. I was acquiring knowledge, some theoretical foundations based mainly on White Paper. Terms that at first become somewhat confusing, then they are assimilated as the days go by. Thanks to the writing contests related to the area of ​​encryption, I managed to learn a lot about blockchain technology and the economy of the future based on cryptocurrency as a virtual asset that allows you to exchange values.
Based on the trust that customers and users of the platform can place, it is the way that a financial ecosystem can be made sustainable over time. Therefore, the demographic figure becomes the main asset that marks the destiny of a decentralized platform, this also indicates that the acquisition of new income and constant innovation will maintain the attractiveness of this important social environment.
Personally, I consider that some issues related to: AI, cryptocurrency, trading, exchanges, computer science, blockchain, among other related, are worth studying to keep us updated. There are many ways to go and it will depend on the dedication and passion that each of us have about our beloved ecosystem so that this remains our second home, as well as our source of solid income which gives us the economic support to much.
• My Steem favourites
To talk about "my favorites" is to talk about the cornerstone, the basis that keeps me on the Steem Blockchain with a guaranteed support fee. In my opinion, we are nothing without our followers and followers. The favorites are that group of users which, attracted by the quality of their work, I continue to make daily exchanges of comments, evaluations and mutual moral support. I recognize that for this, I had to consider some relevant aspects, such as:
Quality of work done
Affinity
Performance
Dedication
Contribution to the platform
Influences within the Steem Blockchain
The interaction with my favorites goes beyond the assessment and review of content. It seems to me that an even closer relationship can be achieved, coming to regard them as siblings or close relatives, for whom we care and have a constant interest in helping their growth. Usually, a "favorite" user shares similar tastes to ours, which makes it easier for us to follow them, but I must remember, that it will always be important to follow new users since they require more attention while they get familiar enough to walk on its own within the platform.
"Following a new user is one of the most recognized tasks within the platform, since they would have the appropriate momentum they need to perform on Steemit. With moral and economic support, as well as a warm welcome from us they will become spokespersons for information, attracting new interested users.​​"
• My golden nugget advice
"Love and you will be loved"
:) , this is wise advice, love will be the source that will make us able to overcome ourselves. Friends, remember that behind This monitor is a "human being", ideas, creative content, poetry, music, encryption, which emanates from each user comes from the depths of his being, so I see it as something "sacred." a temple, full of knowledge, a thinking being that seeks answers within a virtual, computer and computerized environment; therefore, it is up to us to humanize it, "for a better Steem"; I invite you all to extend your hand and help the most needy.
**A golden advice? ** Well, this is my thought, let's dedicate our time to selfless work, learn more and more from each area of ​​knowledge, unleash all our passion and enjoy what we do 24/7, during all the days of the year
• My Steem hood & its peeps
I have always provided my supportive support to users and friendly communities, I cannot fail to mention the altruistic teams of: @cervantes, @curie, @la-colmena, @templo, @c-squared and my incredible character of the moment "@appreciator". All of them are always attentive for the evaluation of quality content and their tireless work reaches the Steemians in an equitable way. I congratulate you openly wishing you the best of luck in your future projects.
It is in my plans to fully incorporate myself into a community that wants to open its doors to this humble servant. My participation in the contests sponsored by Steemit.com has been frequent, in this way, I feel part of each one of those initiatives, such as the one that today sponsors Power House Creatives. I also had the pleasure of subscribing to the previous challenges of: @theycallmedan, @anomadsoul and @upmewhale, from which I got a great experience.
This time, finally I will not tell you later, rather I must say,
"Until the next event".
Also published in my personal account of the Steemit.com platform. If you want to check the publication, here it is the link: