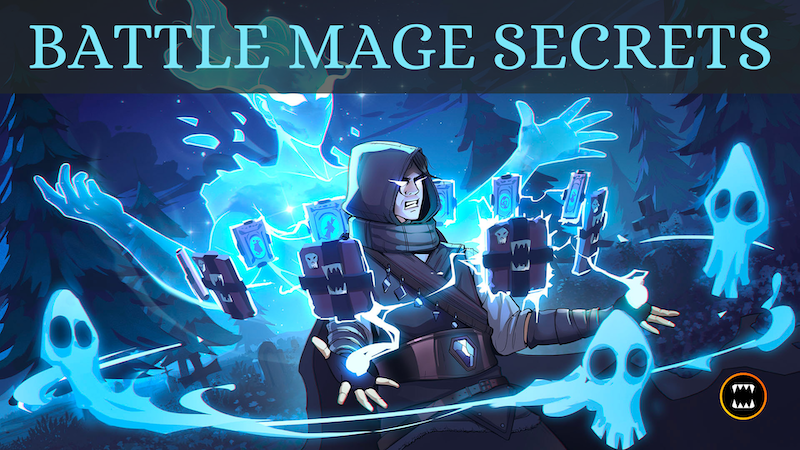 So to me it seems it is another more quiet week in the Splinterverse with no big news finding their way to me. Unfortunately currently playing Splinterlands seems again like a bit of grinding to me. Would love to have a bit more of excitement back. However for now I will continue and take part in the share-your-battle-challenges, too. :)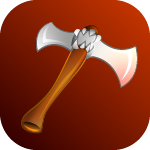 This week I find it to be a rather exciting ruleset: "Melee Mayhem"
Which enables your melee units to use their attack from any position on the battlefield.
Fineprint adds: "Prime use case for melee units with Bloodlust.
Abilities take precedence where targeting is concerned."

As for my battle have a look here:
https://splinterlands.com?p=battle&id=sl_91318c01ee3ea56029a8952b913af17d&ref=jdike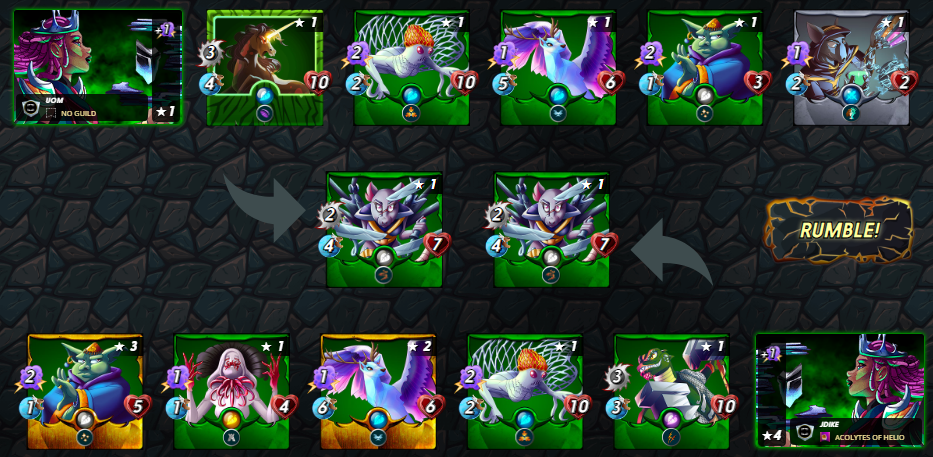 Basically you might ask why I chose a battle that includes only 4 melee units. The answer is because the melee units are about to play a crucial rule in this battle. Otherwise both lineups look quite similar, with both sides focussing on magic attacks.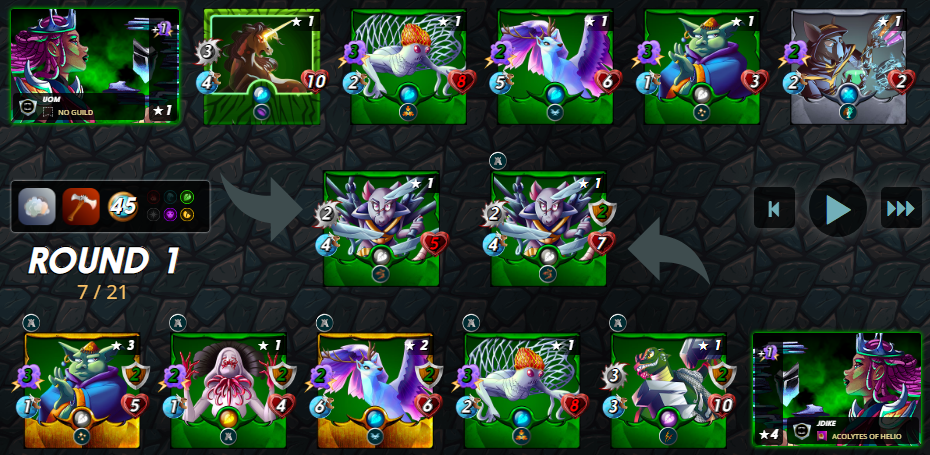 Therefore let us have a closer look at those melee units. First one to look at: Unicorn Mustang. This one was nearly a good choice looking at all of my magic attack units. But lucky for me, my opponent directed my attacks to his Mycelic Slipspawn with 'Taunt' ability instead which in turn was hit with my full (magic) force.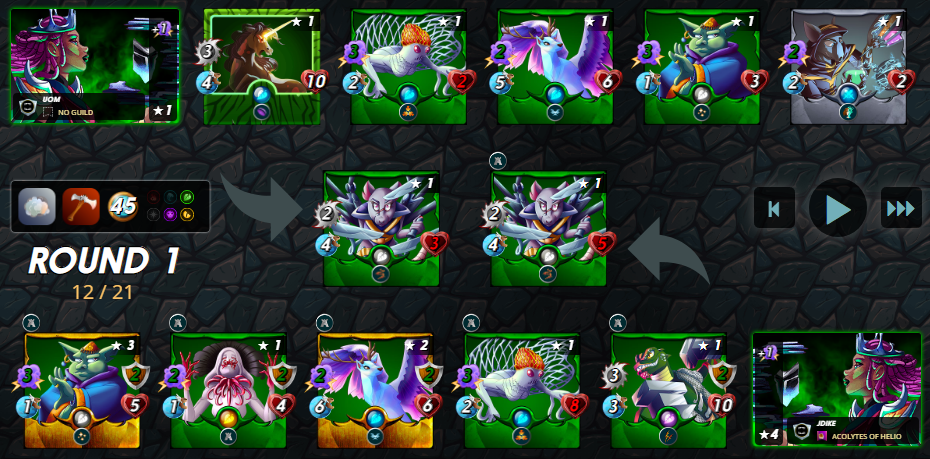 However looking at the second melee unit, my Grund was way more efficient. Standing in second line, but profiting from "Melee Mayhem" ruleset, he broke my opponent's tankss one by one.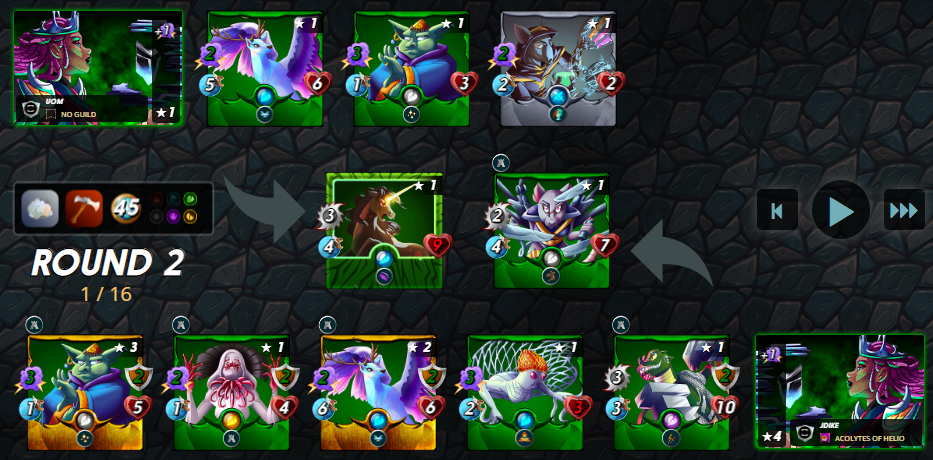 First he managed to take Knifer off the board... But only to leave a enemy Unicorn Mustang in frontrow which would reduce all magic damage dealt to him.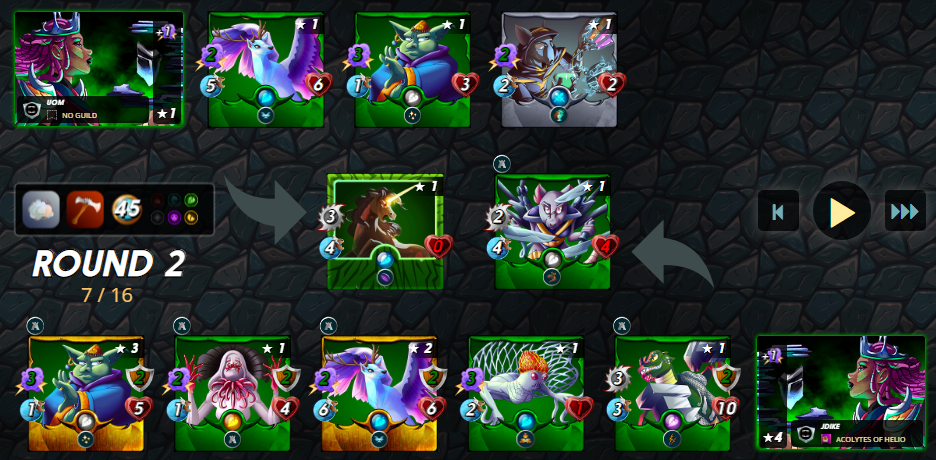 ...But then Grund managed to take down the Unicorn Mustang, too.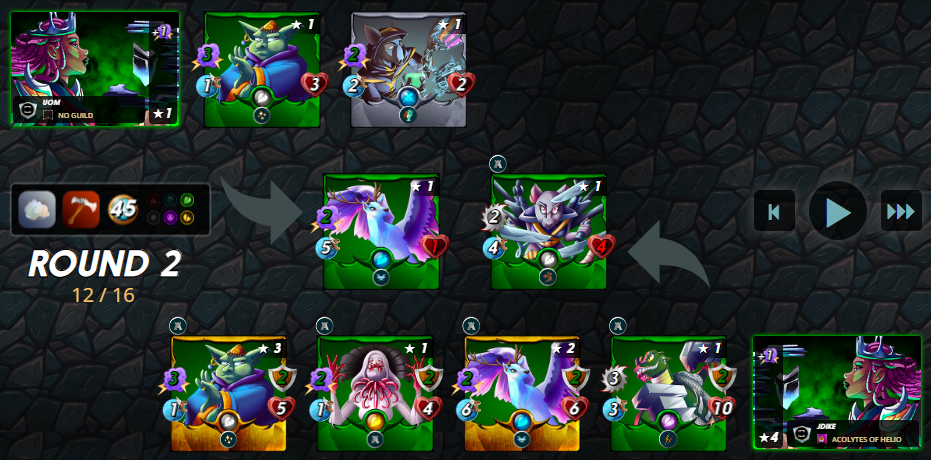 Aye, and the enemy's remaining units were too few to win. So it was a victory for me!

What is in here? First of all: Melee Mayhem in my opinion really affects the gameplay. My Grund would not have been that efficient if he could not have taken cover behind other units and still was able to attack.
On the other hand it is interesting that both players in this battle decided to still focus on magic attack, although melee units had a clear edge from "Melee Mayhem" ruleset. From my side the reason is clear, because Obsidian and Earth Splinter units are my most leveled cards, but looking at my opponent...
...it seems like magic attack is still preferred.
You are still not into the Splinterverse, but you consider joining? -Consider using my sign-up link, too: https://splinterlands.com?ref=jdike