Hey folk's, Graham here.
So I bought another 2 weed dispensaries a few days ago for 1055 sim.($0.56) Then yesterday I got another 3 for only 984 sim each. ($0.54) This brings me up to 38 now ! I want to get 50 before starting to buy more weed farms again.
I also got 1 University which is listed as 663 sim but only 2.36 hive even though 663 sim is currently 2.96 hive.
This is why you always have to compare prices between sim and hive even though they are usually the same value roughly.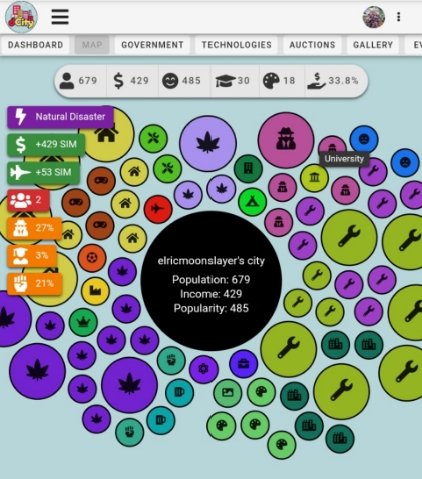 As you can see taxes are really high right now so I have voted for a new president. Also I am going to get a lawyer 😉
Peace, G.