So the airdrop started today. I got only 0.861 SPS which I have already staked. I am a very casual player and was surprised I got this much really. Value is only around $0.30 but over 365 days it will add up. I have already staked my SPS :)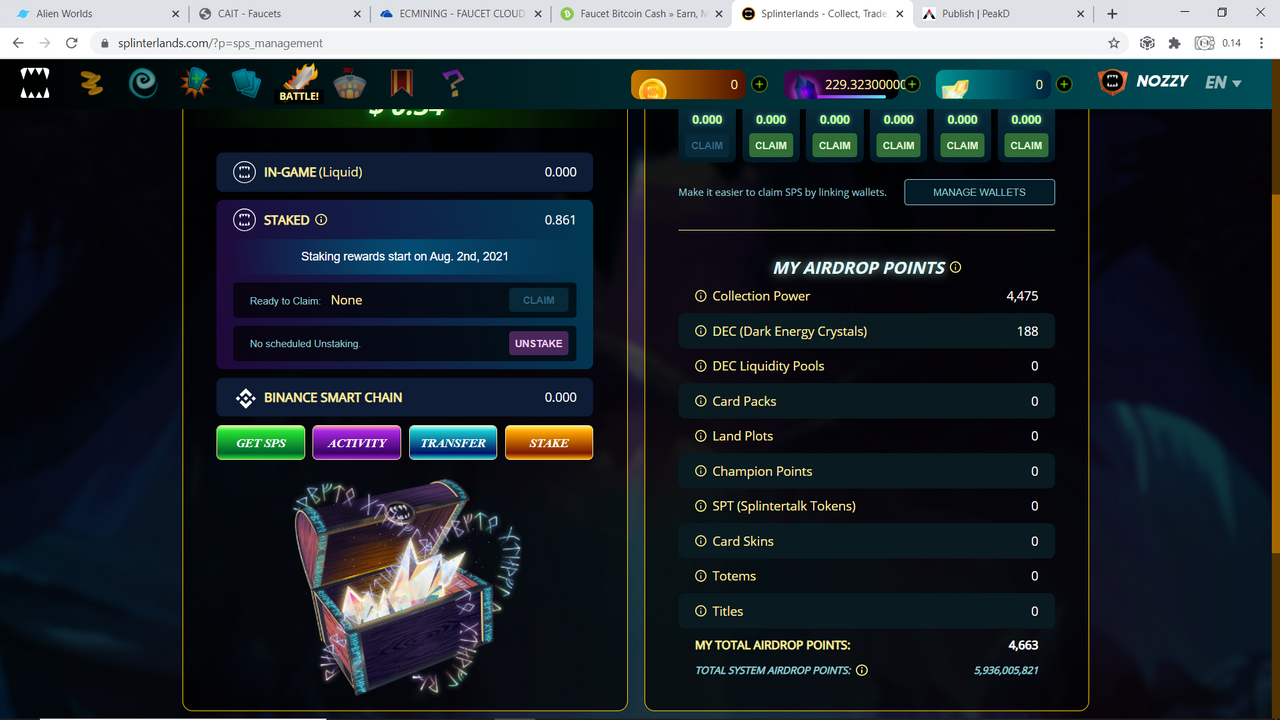 I have been stuck in bronze 2 for a long time, being pretty much a free player after buying the spellbook at the beginning, however today I decided I would deposit a little and bought 2 cheap gold cards to get me to bronze 1.
This will get me 2 extra chests every cycle, which should help build my power for better SPS rewards. Time to start taking this game more seriously. I have just been doing enough to get my mission daily so I am way behind where I could have been if I took it seriously a few months ago.
I did get lucky on one of my chests, I dropped a legendary card currently valued at $78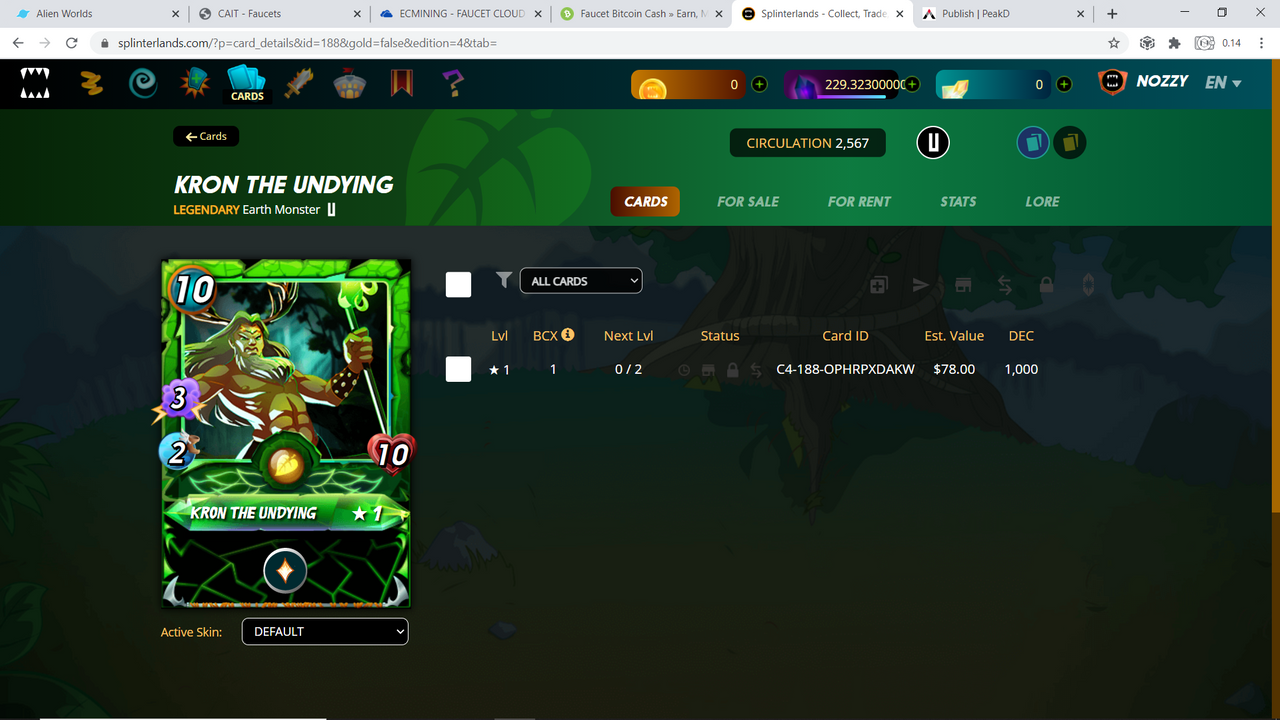 Will prices continue to rise? I think personally this game still has a lot of life in it and have no intentions of cashing out. A true contender in the play to earn market.
Not a member yet? I would be grateful if you supported me and joined from my referral link: https://splinterlands.com?ref=nozzy