The Cryptoverse expands and evolves constantly, and Web3 implementation will solve many DeFi issues. Nomis plans to enhance DeFi loans by making available the best-in-class credit score solution to make crypto loans undercollateralized.
Nomis is an open-source wallet scoring and credentials protocol created to helps on-chain developers to build better Web3 DeFi products. Every transaction and on-chain data is collected and shaped into credit scores. The date can be use the history and reputation for better DeFi lending terms.
The wallet age, history, turnover and on-chain data on Ethereum, Solana, Polygon, Ripple, Celo, Binance Smart-Chain, and other chains will be used to create factual credit score.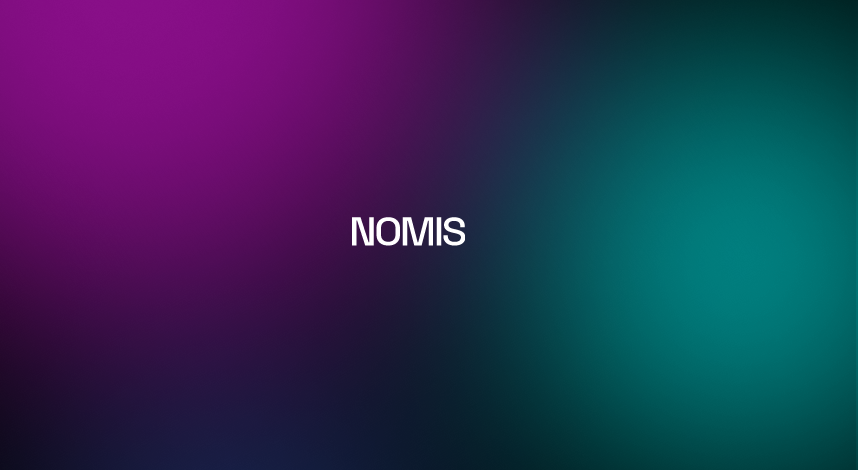 Nomis web3 credential and scoring data network is built on an open infrastructure and the aims to breaks down the DeFi entry level barriers. There are still people that don't have access to capital, and getting a loan which is less than the collateral is a big DeFi issue.
This is why Nomis built a protocol that will use AI-based predictions to users with a positive on-chain credit score to take out crypto loans with less collateral. Nomis Protocol will score the borrower's reliability by using the wallet's data, creating a credit score based on multi-criteria problems in complex environments with hierarchical structures involving both tangible and intangible factors.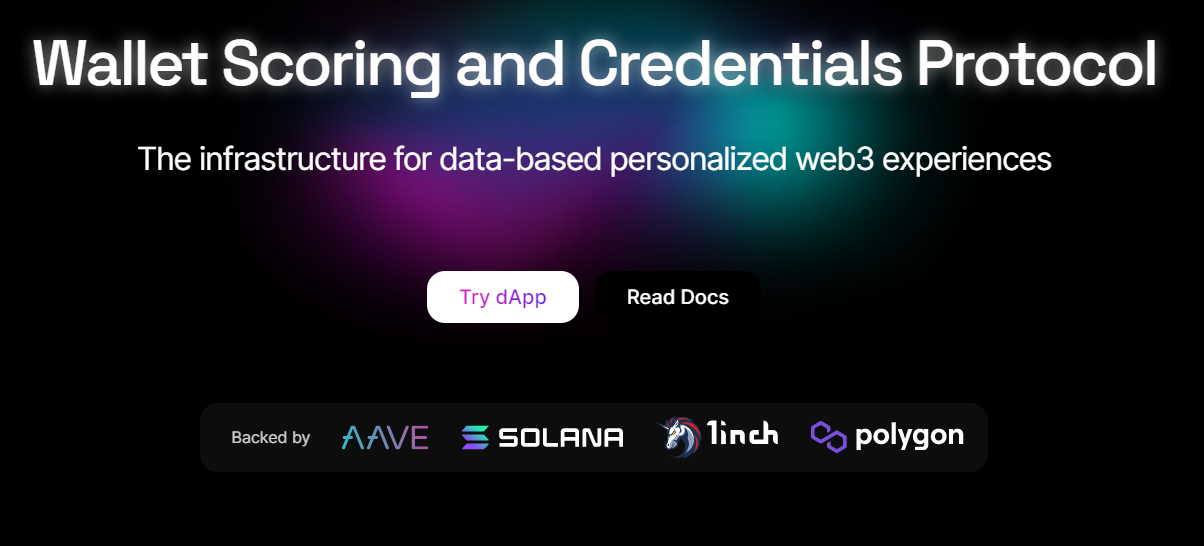 Nomis offers a fair and transparent credit score and helps reliable wallets to obtain a better collateral. The protocol is open source and is powered by #NUM, the native utility token.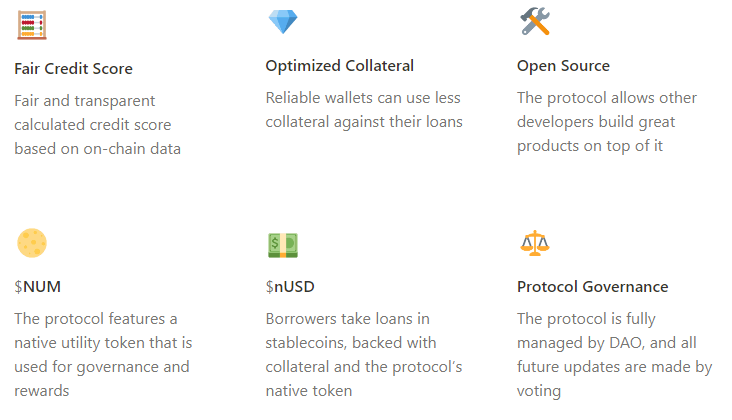 Is it possible to have under-collateralized or even zero-collateralized DeFi loans? Nomis vision is to use reputation as collateral, and create a decentralized identity (diD) for DeFi users.
Nomis v1.2 can be used to check your wallets score and on-chain reputation based on DAO activity, NFT credentials, age and transaction history. My Ethereum activity is small, and my Nomis score is only 43.

Higher activity on Binance Smart Chain, where I am classed as a big spender and my Nomis score is 51. The best credit score was on Polygon, where my overall Nomis score is62.57. The good rating was obtained after spending 3470 native tokens.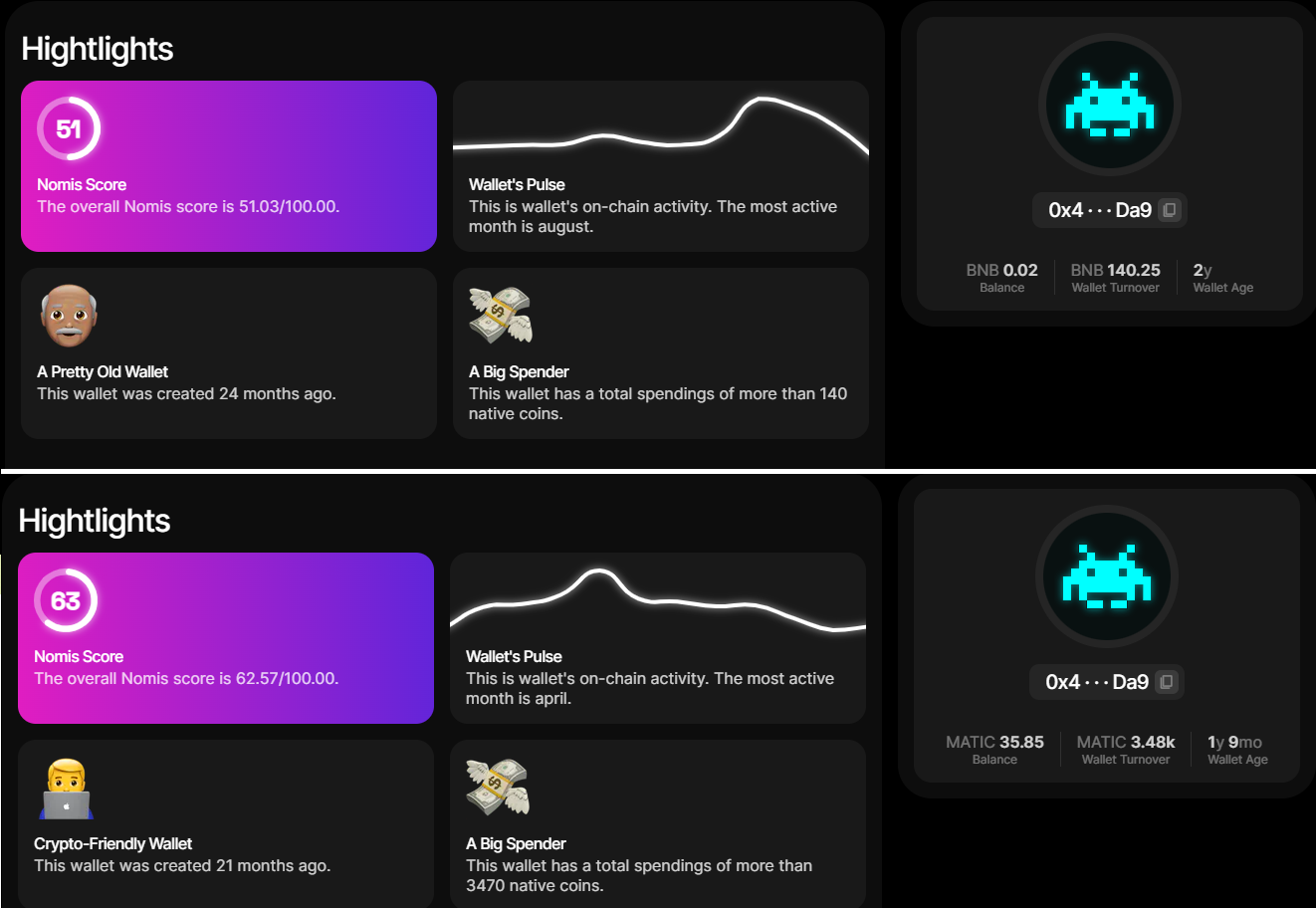 The Reading Ape (CRE8R DAO) AMA with Nomis_Protocol covered all the FAQ about overcollateralization, crypto mainstream adoption, DeFi decentralized identity and the unique credit-scoring solution developed by the protocol.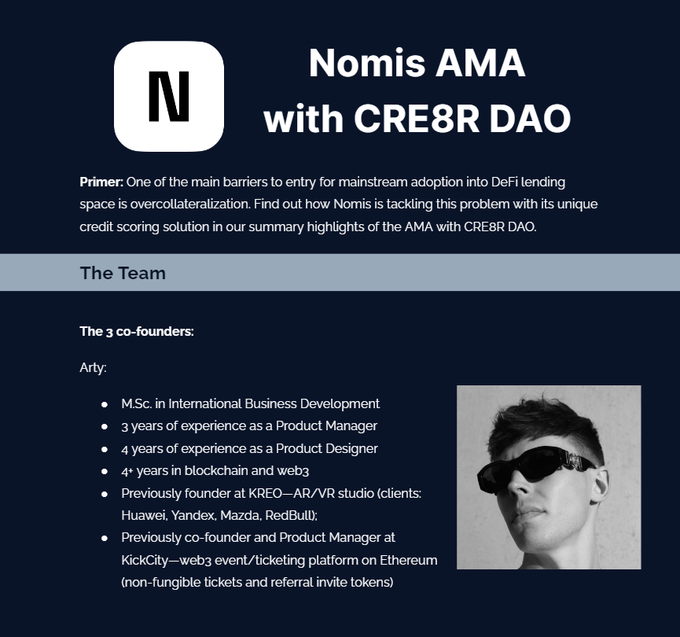 Nomis Protocol Founding Team
Fedor Cherepanov, Alex Barabsh and Arty Shatilov are the main crypto-figures that built Nomis. The team reputation and experience in the Cryptoverse makes Nomis a product that can achieve the blue-chip status.
Fedor Cherepanov is a blockchain developer with a PhD in Computer Science, with over 40 scientific publications on AI and the holder of 8 patent certificates for computer programs using trained neural networks
Alex Barabash has a MSс in Mathematics and Economics and 15 years of experience in neural network and expert systems research, while Arty Shatilov has a MSc in International Business Development and experience as a Product Manager and UI/UX designer.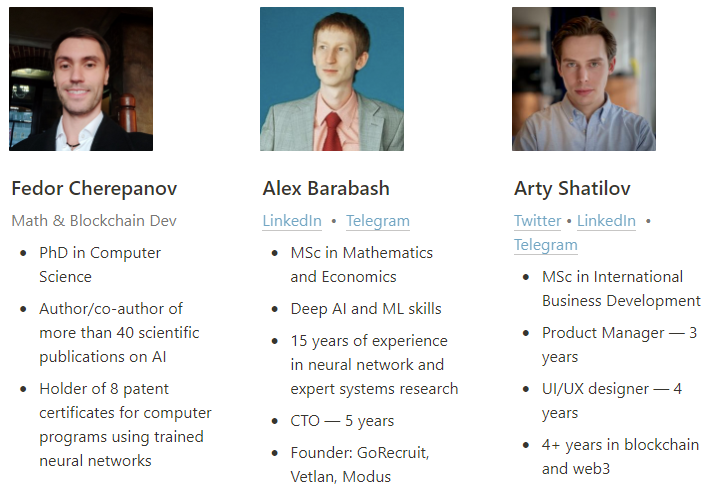 Useful links: