The last 3-4 Splinterlands were absolutely brilliant. This week follows the trend with Grund in the spotlights! This huge reptilian hulk spent his entire life in the lowlands of Praetoria and has grown to love the land and its people. He was born as a warrior and learned to battle as a hatchling.
Grund started grinding and became obsessed with the art of armed combat and he practiced with any weapons he could get his hands on but none could match his skills of wielding the Warhammer. His great strength meant that he could hold one in a single hand, becoming a beast with dual hammers.
When the Chaos Legion invaded his lands, Grund took up his hammers in anger and went to smash! GRUUUND SMAAAASH!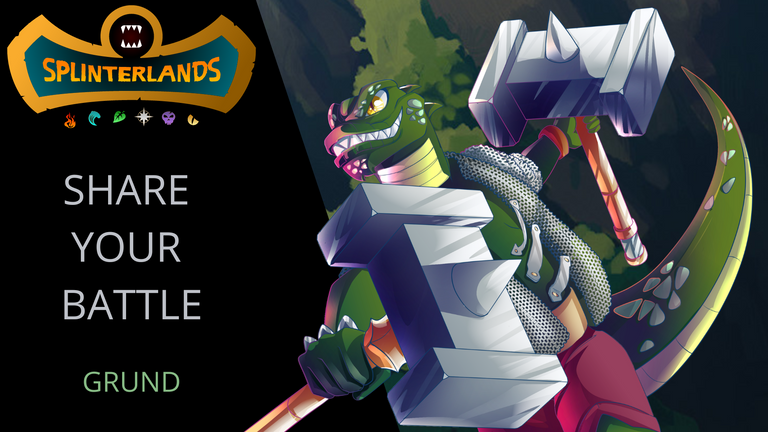 Grund is an epic card added in the Chaos Legion patch, a melee beast from the Earth Splinter. He costs 10 mana and starts with 10 health points and Double Strike, which will hit twice with 3 melee damage.
He becomes and hulking avenger when upgraded, gaining Trample at level four and Cripple at level six.

GRUND SMASH! Not a great selection for 20 mana and only even cost cards, but at least I had enough to get Grund!
Obsidian: +1 spell power to friendly monsters
Grund: Tank, Avenger and Beast with Double Strike
Goblin Psychic: Caster with Healing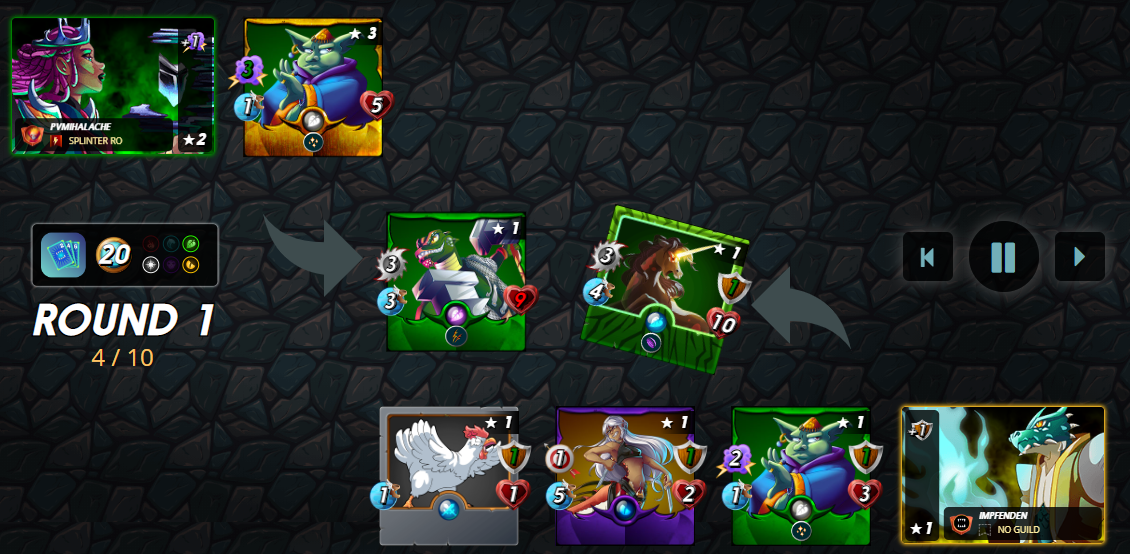 I had to fight a team with bonus armor from the Drake of Arnak, and the Unicorn Mustang that will reduce the Goblin's magic attacks.
I realize that my team is GREEN team, a good representation for an Orcish Horde! Why the Horde? Because it's brutal and merciless! Round One gone quickly and no one suffered heavy damage!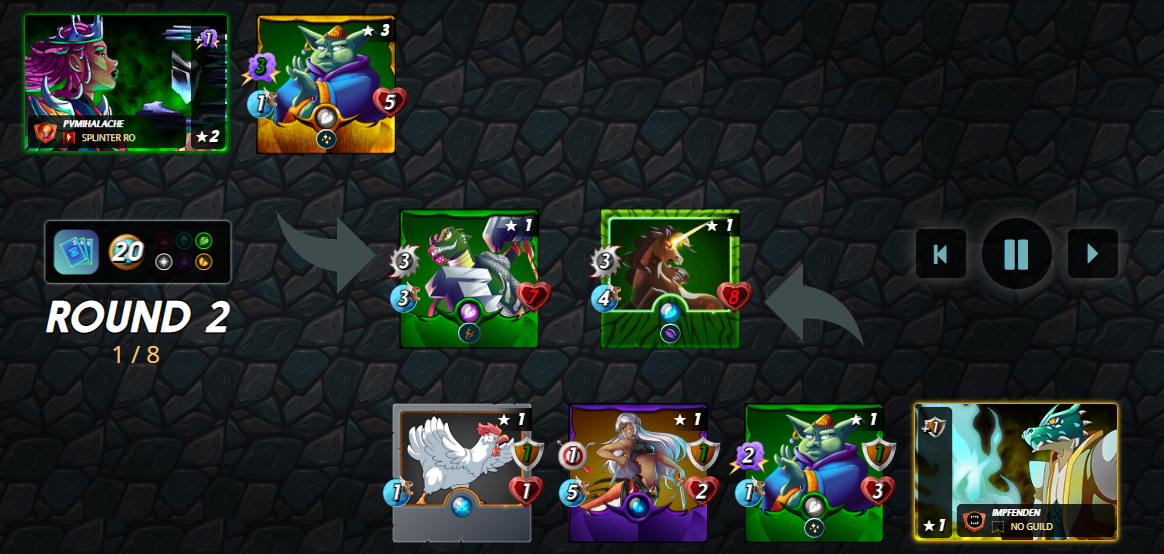 The Unicorn Mustang was down by the end of Round Two, and my Goblin started to deal full magical damage. The opponent Goblin failed to keep his tank alive and I was now cruising towards victory ... if Grund will stay alive!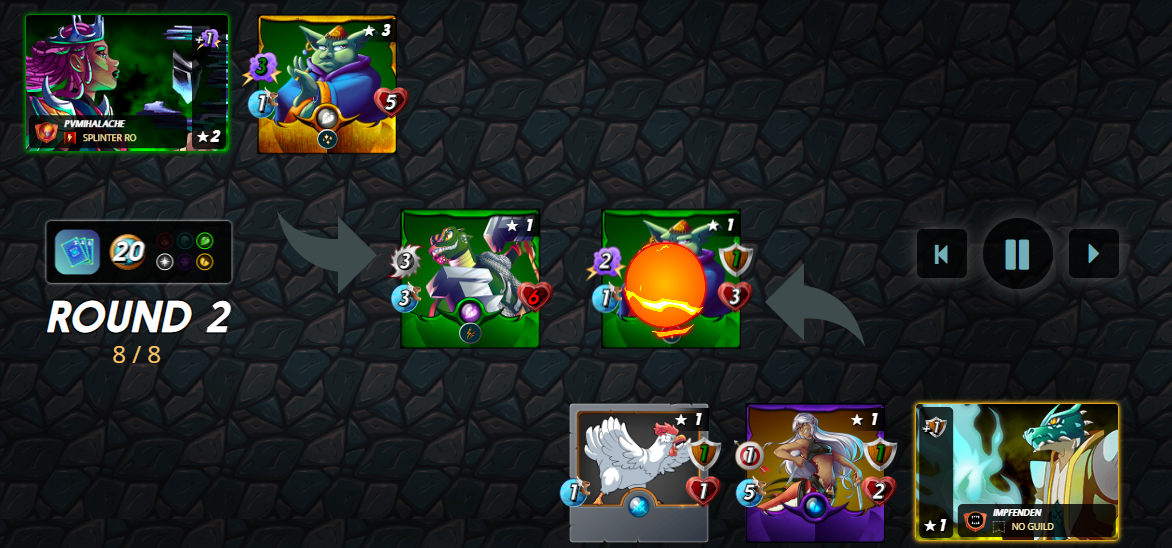 The Goblin Psychic did well to keep my hulking beast alive and took only four rounds to settle the battle. Winner.. winner ... chicken dinner! See the full battle here!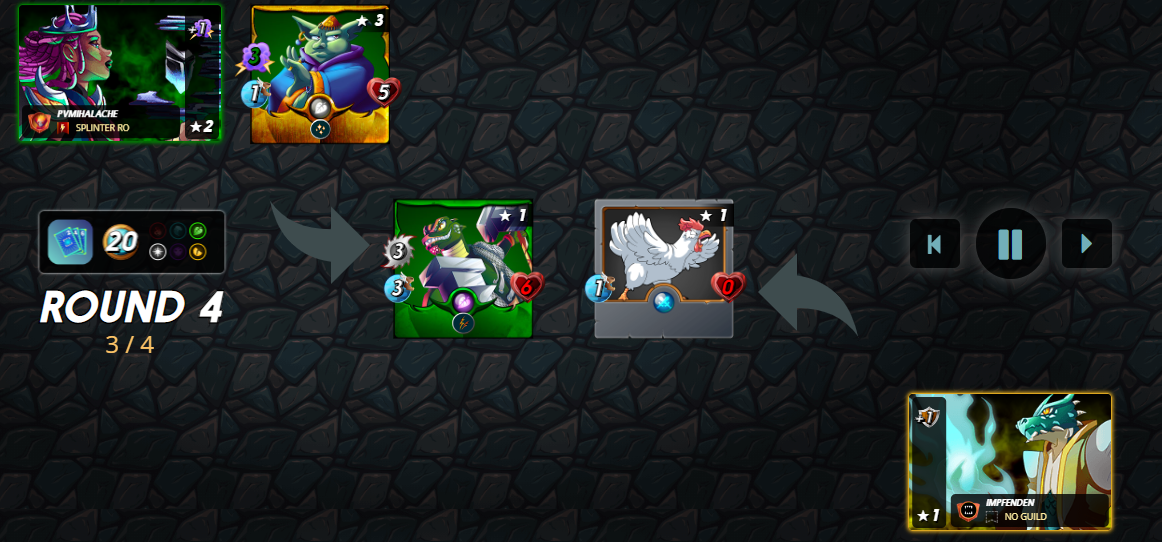 Residual Income:
Hive Blogging - LeoFinance, Peakd, etc
CakeDeFi $30 DFI for new users
The fountains:GlobalHive and PipeFlare ZCash + Get.ZEN
Publishing bundle: Publish0x,   readcash,  noisecash, LBRY & Presearch