What if this is the market correction?
I keep thinking about this and being part of the cryptoverse for so many years, I am starting to believe that my theory can be true!
I was playing with crypto in 2017 when the market just crashed and every asset I had went down by nearly 80%. Most coins and tokens set All-time Highs in December just the record a free fall in 2018.
Since then, the market constantly evolved, with new tokens and coins being constantly created to improve the crypto ecosystem. DeFi was a game changer, followed by blockchain bridges that will simplified transfers. Yield farming exploded in 2020 and Uniswap entered the market with a boom.
Binance Smart Chain came as an alternative to the Ethereum chain, which has become more and more crowded, with absurd fees. On the 18th of February, Pancake Swap growth has finally recognized, after becoming more used than Uniswap.
All the cryptocurrencies are gaining value while more and more are reaching new all time highs. The value of my humble portfolio grew 500% since 1st of January and this made me be afraid of the market correction.
BUT WHAT IF THIS IS THE MARKET CORRECTION?
What if this surge of value is not the alt season, not bull run or FOMO? What if this is the market correction for the 2017-2018 crypto cataclysm? Has my theory strong valid points? Yes it does! I think the crypto bloom from 2017 was the mistake, an artificial pump and dump given by FOMO, hype and the desire of the population to get rich quick!
What is different in 2021 and the 2017 bloom and collapse didn't had? We are all smarter people and cryptocurrencies are not an unknown topic. Everything is moving on the blockchain, not only money but also music, art, memories. The world is crypto-ready and the new generation is embracing the change. My 5 years old know vaguely about the top 5 cryptocurrencies, knows what is a stable coin and is helping me with ideas when I create memes or articles.
I will cover Bitcoin, Ethereum and Binance Coin (BNB) and focus more on Bitcoin Cash (BCH) because is one of the few classic cryptocurrencies that failed to reach the old ATH (until now). I can see the potential for BCH becoming wide-spread quick method of payment in the next years, along with new 2021 projects. Does Bitcoin Cash have bullet proof glass? No, but neither the Tesla CyberTruck!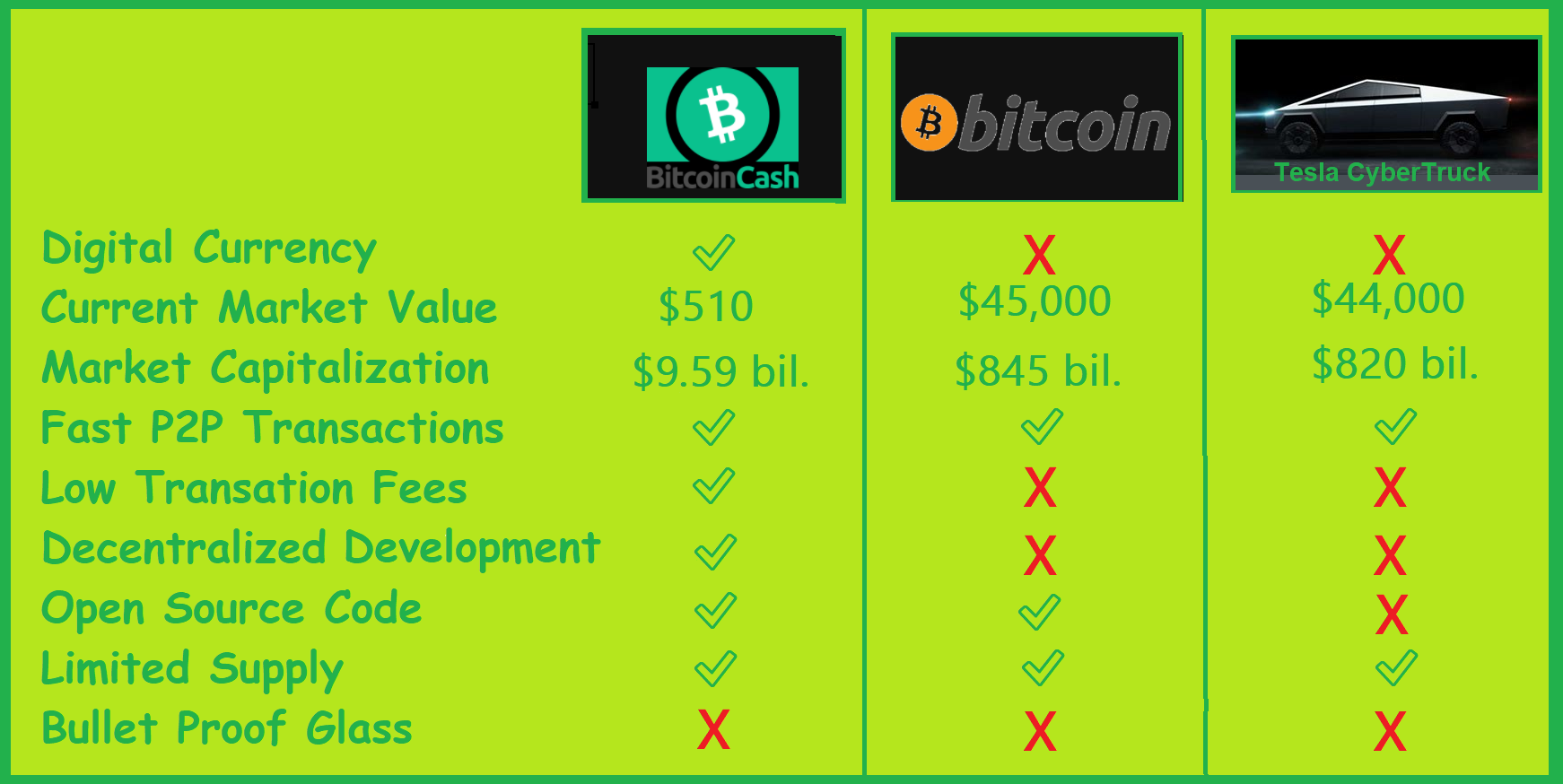 Bitcoin Cash (BCH) is far from the $4355.62 ATH but if you look at the graph you will notice a constant growth in the last year. BCH is growing and growing, as the global awareness and a powerful community are taking Bitcoin Cash to new (old) highs.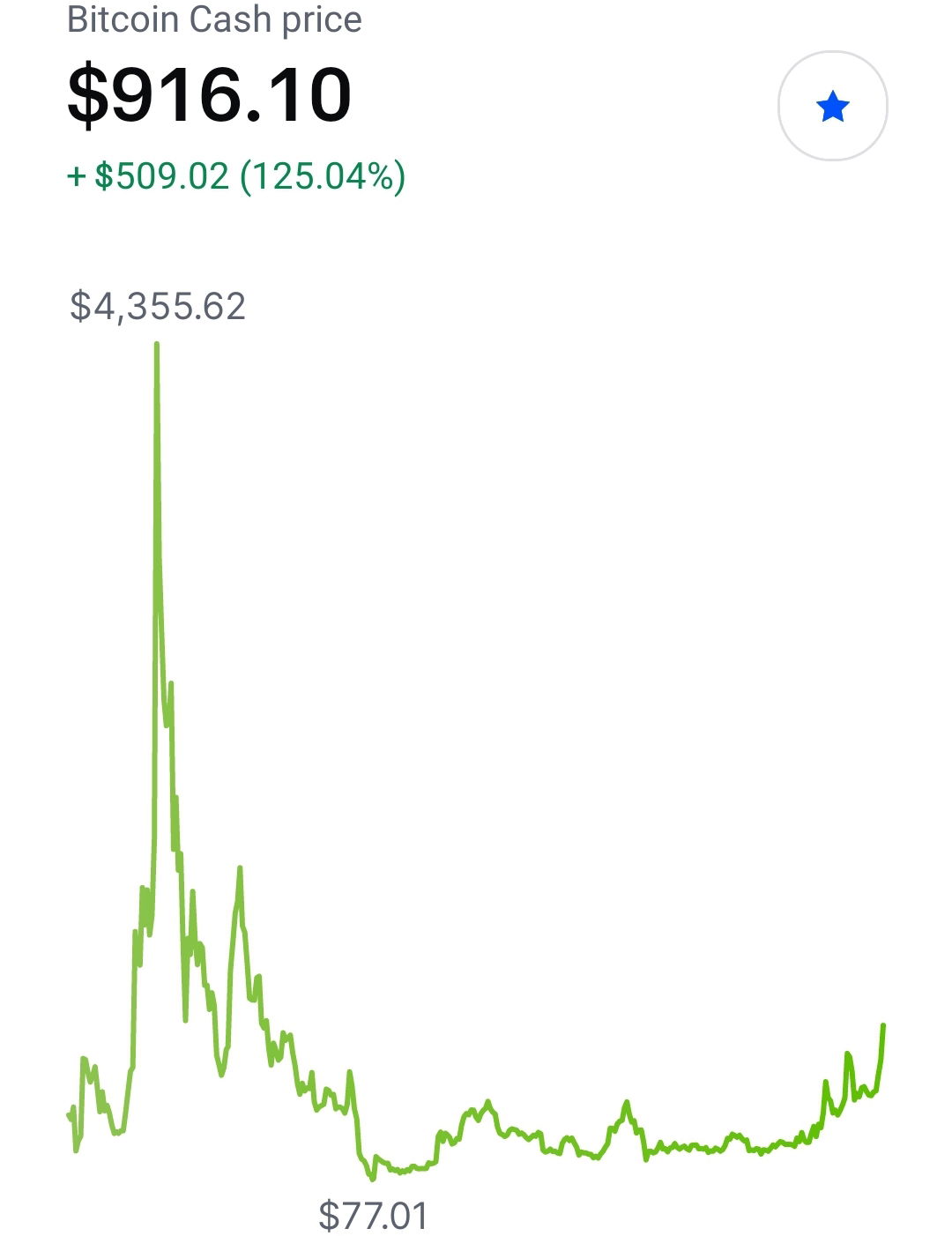 This yearly growth seen BCH gaining $678.30 in the last 365 days. The recorded 287.91% growth was the result of the constant growth of BHC acceptance as a payment method. Bitcoin Cash is not only trending but is starting to be used as a payment method in many sectors.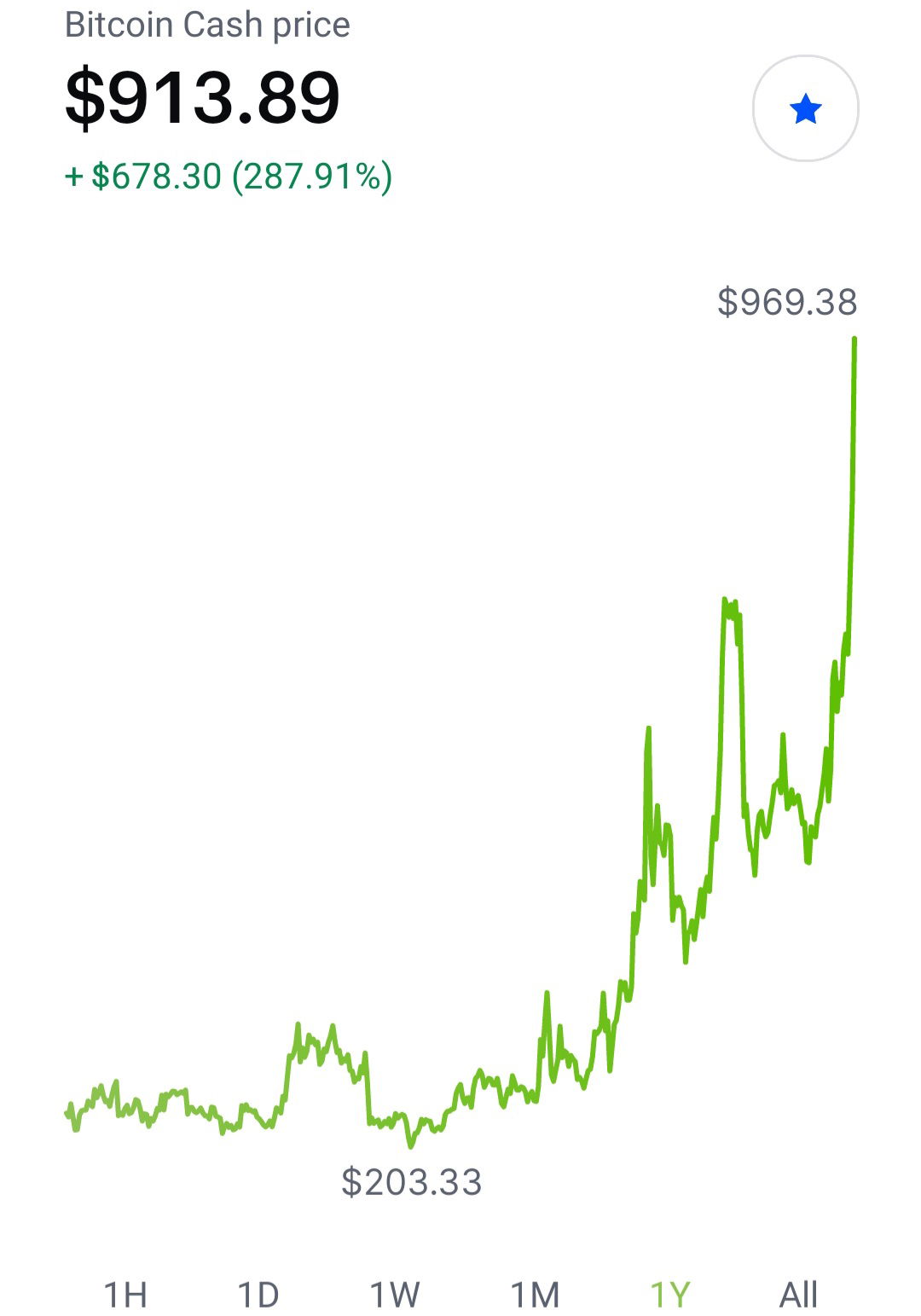 Over the last month only, BCH value surged with $380.23. DeFi may trend in 2021 but Bitcoin Cash stability and constant growth means more for the people. Being a method of payment, its more accessible. You keep BCH in the wallet and you spend it when needed, but in the meantime you gaining. Let's say you had 1.1 BCH on the 16th of March, for your coffee and grocery shopping. Your wallet value was close to $500. You spend 0.1 BCH over the last month and today you wallet value is $900.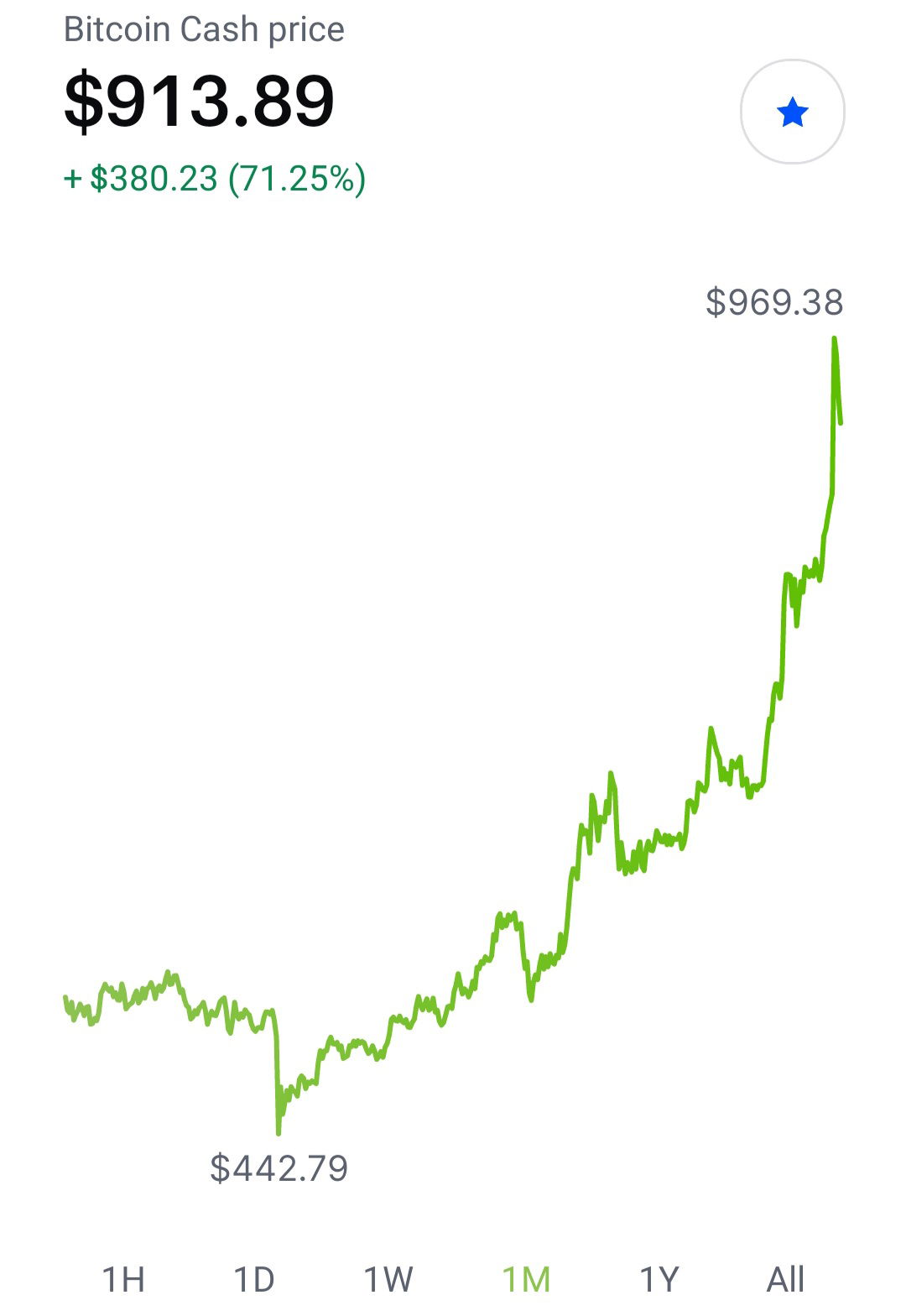 Most of the monthly increase was registered this week, with a $279.99 rise. I am calculating this at the price price but you can notice that BCH surged to $969.38 this morning. I encourage you to be active, earn Bitcoin Cash and than hold it until you need it. Use it in your daily routine and be one of the people who's sharing Satoshi's vision.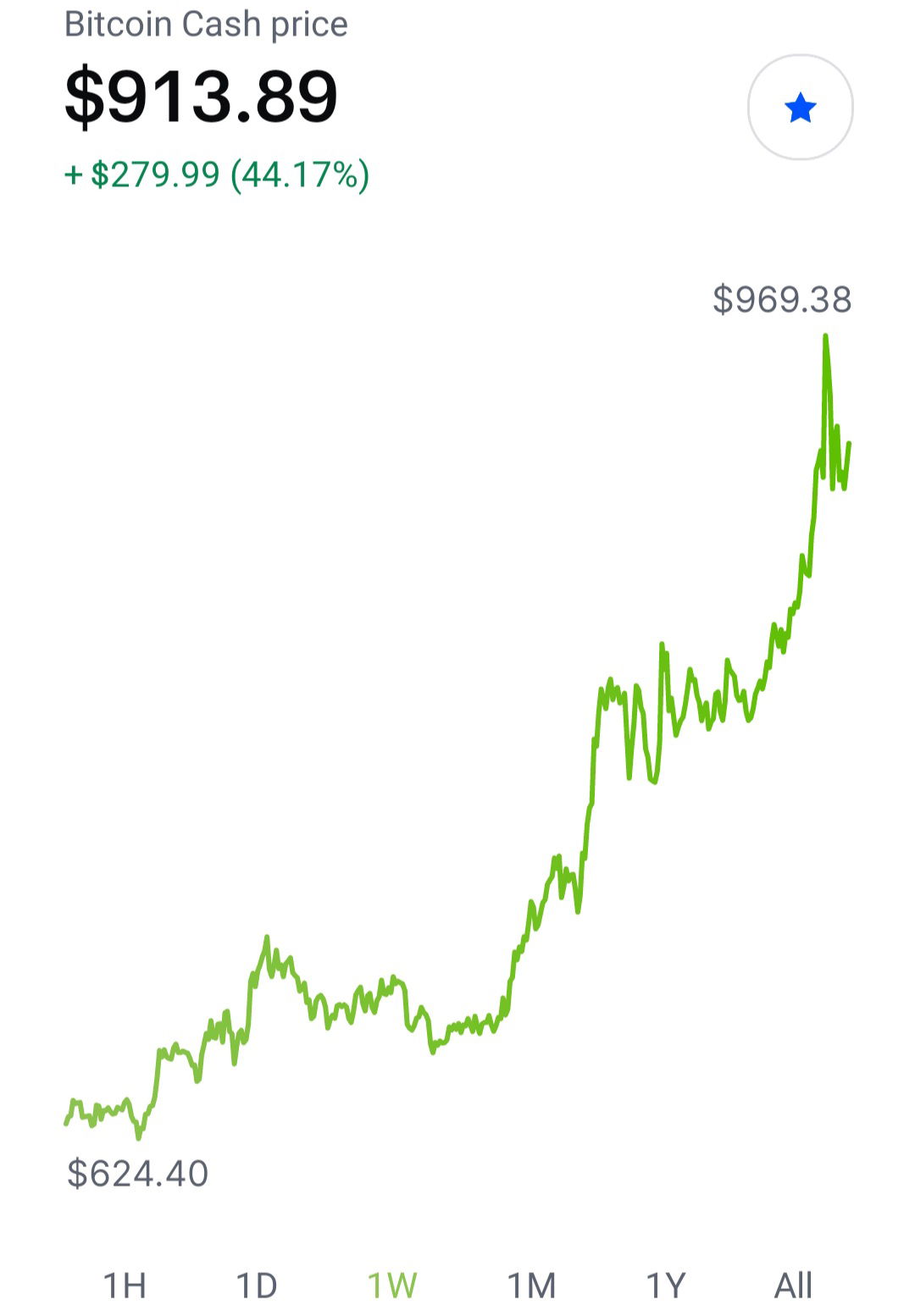 Bitcoin (BTC) did extremely well in the last year, recording a 763% growth. Bitcoin struggled in March 2020, than it stood still for months failing to breach the $20,000 barrier. Once it was un-chained, Bitcoin skyrocketed in 2021. Michael Saylor keeps pumping Bitcoin in his vaults, Elon Musk added Bitcoin in Tesla's accounts and many are adding BTC in their portfolio. Bitcoin is and will remain the top crypto for years as everyone will keep it and use it as a store of value.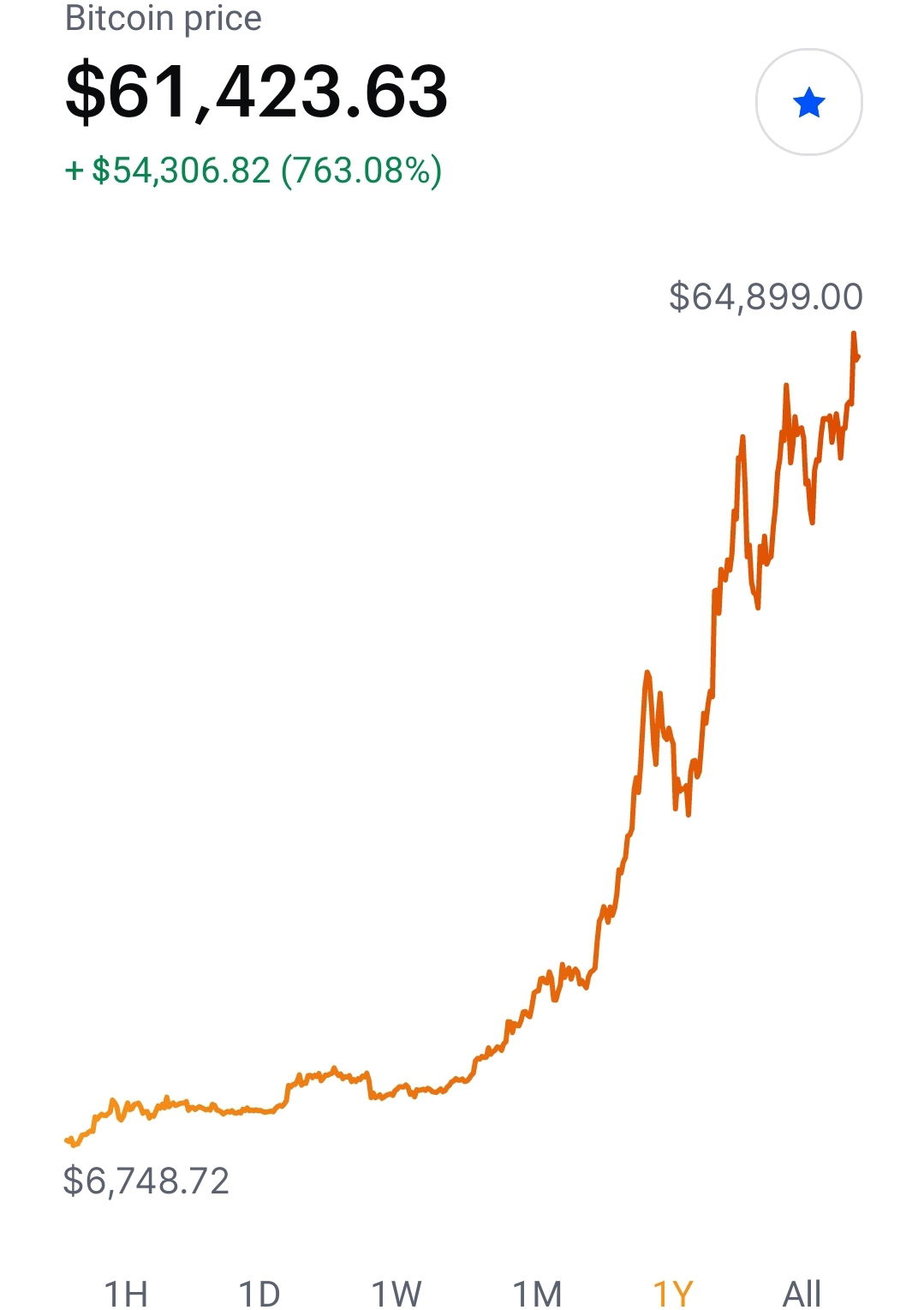 Ethereum is great but is not still what it was supposed to be. It reached new ATH but the gas fees issues was something that kept Ethereum unstable and under attack from the crypto-investors.
Improvements can be seen after the Berlin fork and everyone expects ETH 2.0 to start a new age. Vitalik Buterin must find solutions quickly as the Binance Smart Chain gains more users, most driven away from Ethereum by the exagerated fees.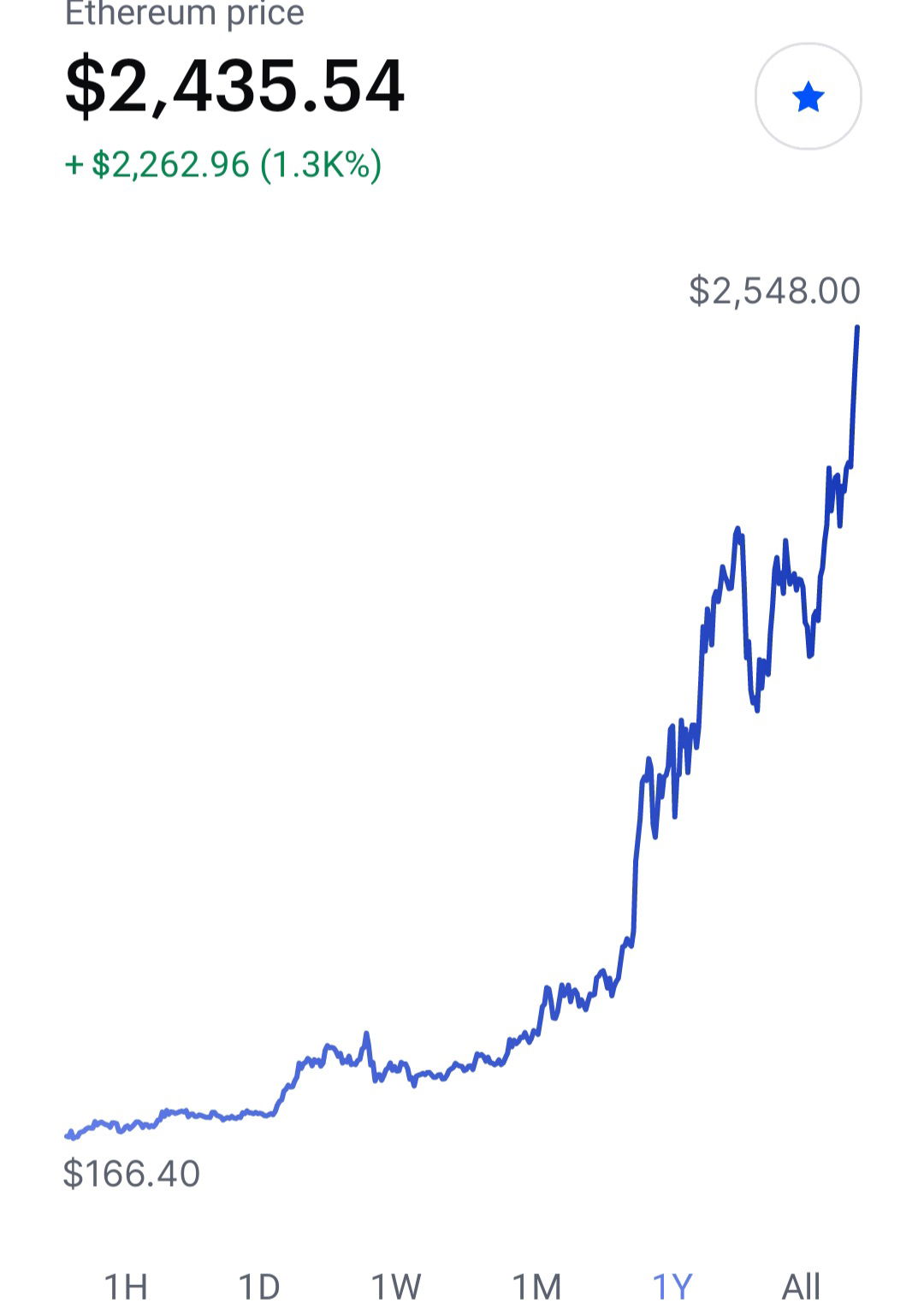 Binance Smart-Chain came to fill the gap left by the Ethereum high fees and Binance Coin (BNB) grew as in fairy-tales. I have my BNB stash since it was $20 and I constantly encouraged my friends to look and consider BNB as it has great potential. Hope they listen and bought some when it was under $50 because now is not so good to buy it!
NFTs are storming the world and new projects are being launched everyday. The NFT market records new highs every day, with more and more records being broken. NFTs are at the beginning and maybe is a good idea not to create a NFT portfolio, but to create a portfolio with the tokens used to create NFTs. Bakery Swap is a prime example on how powerful the NFTs can be!
Are you still not convinced that this is not a bull run? This is the best time to enjoy cryptocurrencies and the power of the blockchain. Enjoy the market correction!
Residual Income:
DeFi bounty at CakeDeFi with $30 DFI for new users
The fountains: PipeFlare ZCash, GlobalHive ZCash  & Get.ZEN
Publishing bundle: Publish0x, ReadCash, LBRY & Presearch