What can I say, today I was not at home at all, completely away from blockchains, Dapps, and stablecoins. No panda bears are allowed also. I went to London, to get my new passport from the embassy, and as fate chose it, I stopped a bit for some shopping in Westfield Mall, remembering some people saying that this is one of the biggest malls in London.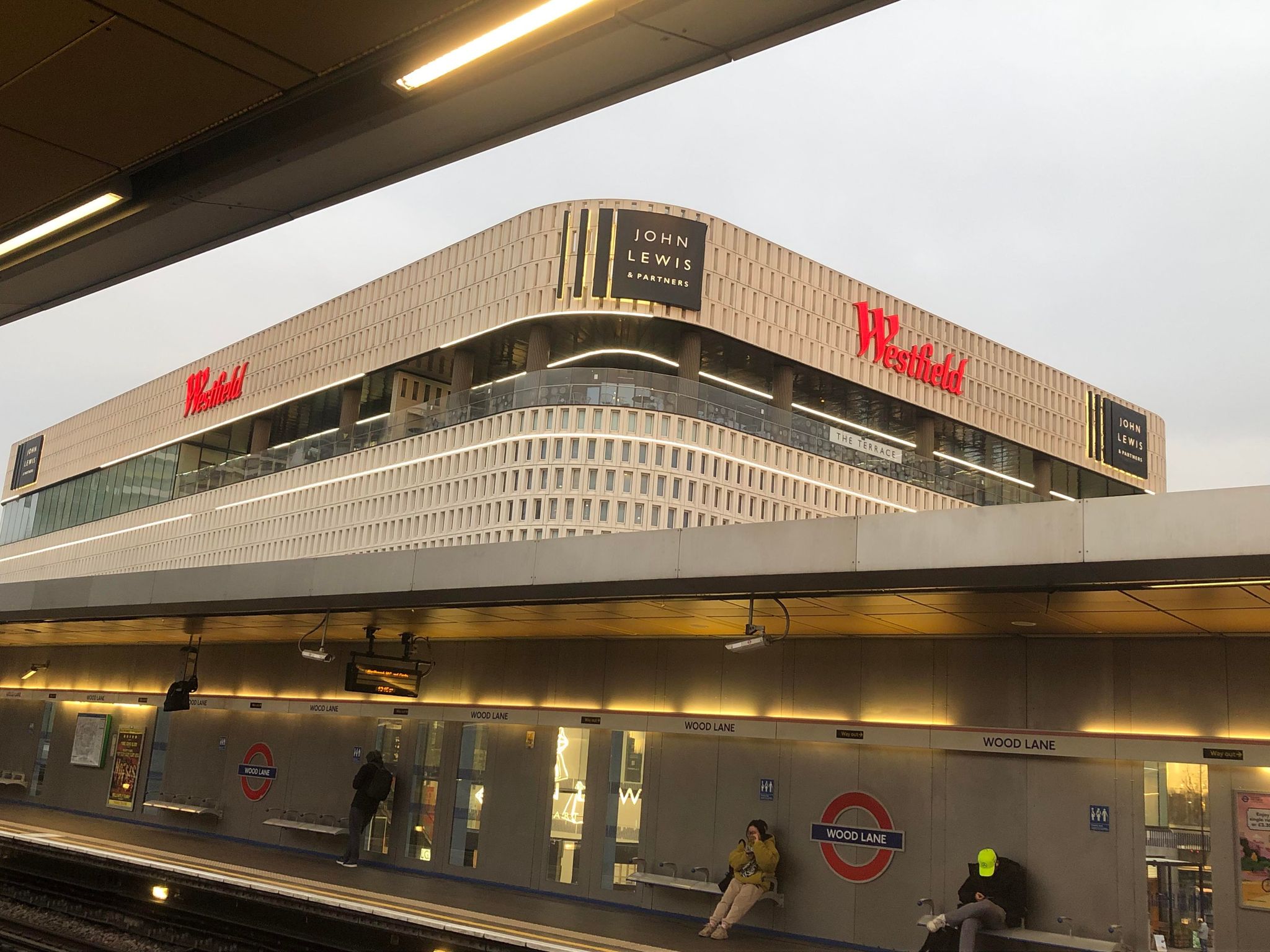 Not that spectacular from the Tube station, but once inside, I realized that is quite big, maybe even bigger than the Emirates Mall from Dubai. 4 or 5 floors (if I am to count Vue Cinema), plenty of choices in the food court (had some nice macaroni pasta for lunch), and all kind of shops, being then English, French or Italian. My mom was happy to buy some clothes with a 70% discount, and even my wife found some stuff. Me, not so much, I think I have enough clothes for now, and yet, I still wear the same jeans, tops, and hoodies that I like, over and over. What I did find, was some funny artwork, related to the last 2 white rhinoceros, and how they will be extinct once those last two little guys will die. Sad!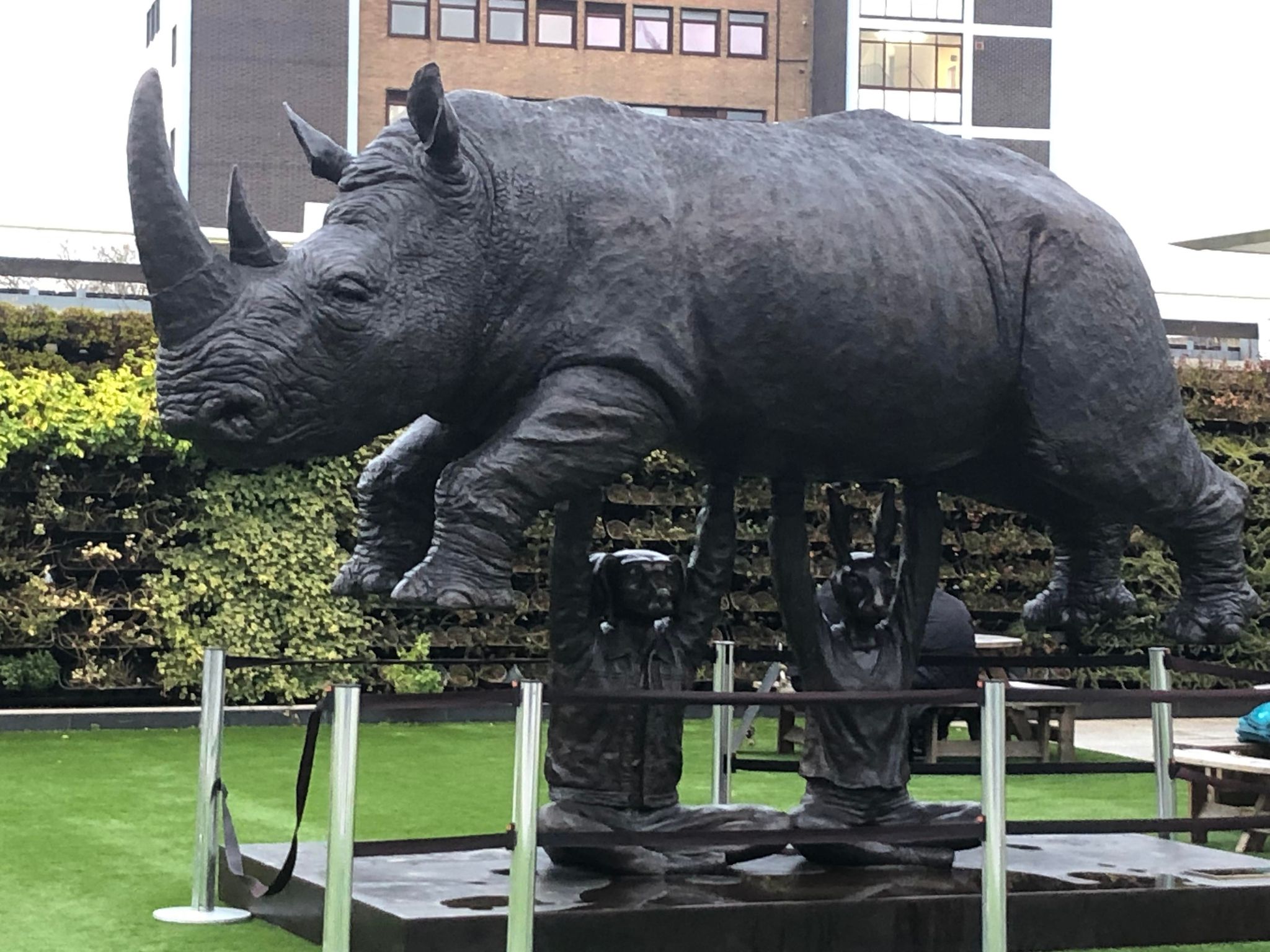 I even got the traditional picture with the iconic red phone box. Are any Doctor Who fans around?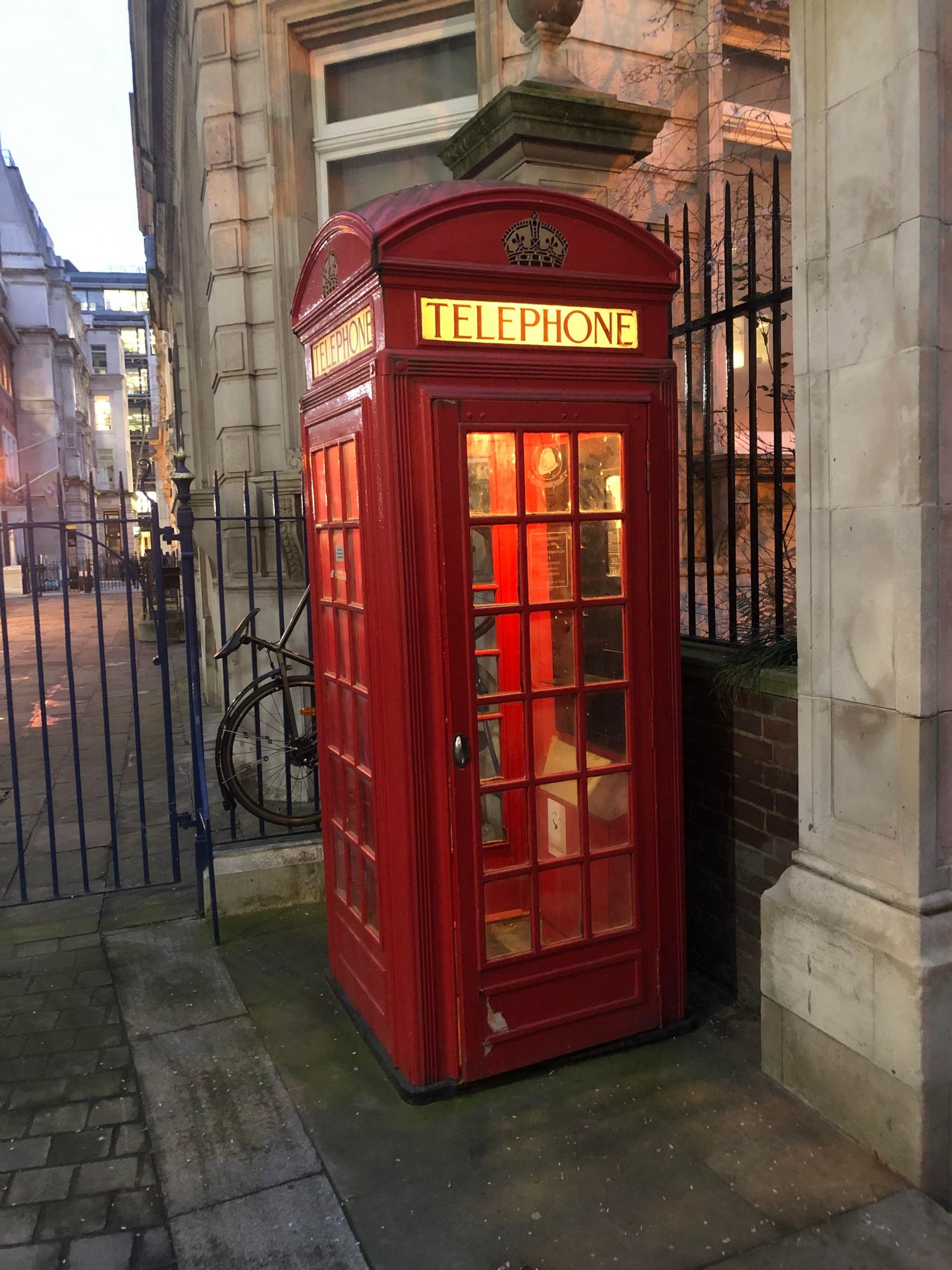 In the end, I found the Notes Coffee Roosters and Bar, where my Cocktail Masterclass was starting soon. Not soon enough, so I had time to drink the tastiest hot chocolate of the day (I must admit, it was cold today, so I had a total of three hot chocolates around The City). As per their description:
Notes is a collection of coffee shops and bars serving Notes specialty coffee, craft beers, well-chosen wines, and classic cocktails, all with a signature Notes twist. We offer delicious seasonally-inspired food throughout the day, to eat in or take away.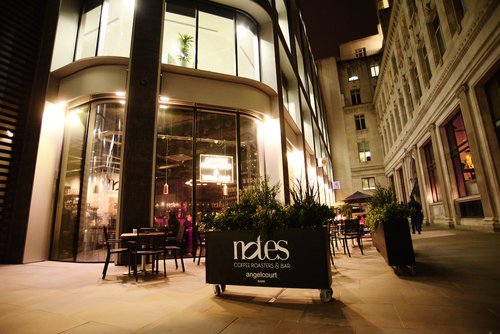 The Cocktail Masterclass was a collaboration between two companies, and it was a completely non-alcoholic event (yeah, I am that boring, I do not drink alcohol). The companies participating in the event were Trip (https://tripdrinks.co.uk/) and Three Spirits (https://threespiritdrinks.com/pages/our-story).
I must admit, I really liked the Elderflower Mint, The Lemon Basil is kind of an acquired taste, and Peach Ginger, well, I do not like Peach usually in any kind of drink, but this one was drinkable, maybe because the Ginger was kind of overpowering the gentle Peach, with an interesting spicy aftertaste. The CBD did the job, putting all of us in some kind of good mood. No added sugar, which is a bonus, making it 21 calories or less.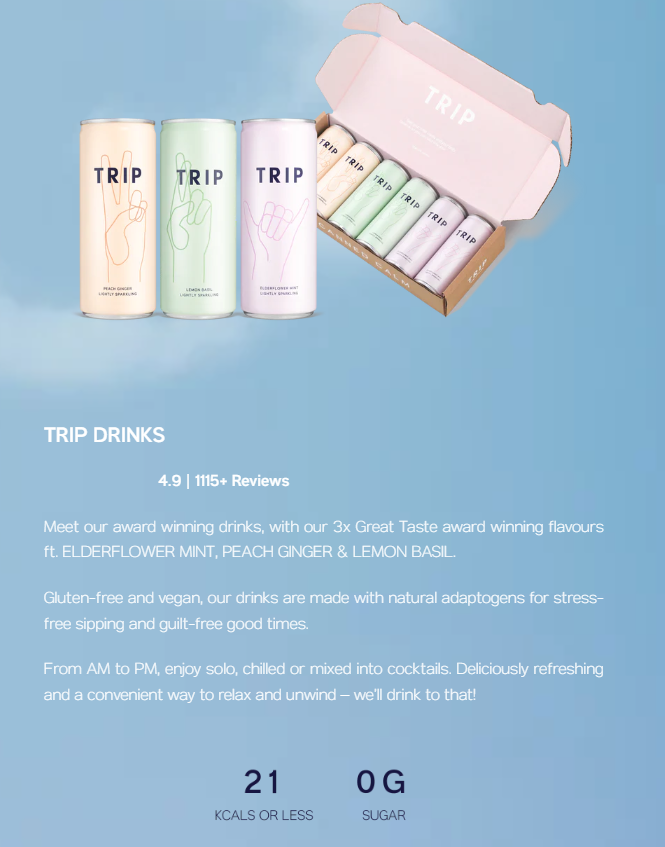 Three Spirits company description starts with the words "botanical alchemy" so, I like it instantly, as they blend adaptogens, nootropics, herbs, distillates, and ferments, into some fancy non-alcoholic alternatives. They got three different versions:
Livener (Full Ingredients List: Filtered water, English beet sugar, watermelon concentrate, pomegranate molasses, botanical extracts of; (hibiscus, guava leaf, schisandra berry, Siberian and Panax ginseng, concentrated aqueous extract of dried leaves of Ilex guayusa, green tea including natural caffeine and L-Theanine), natural flavors, apple cider vinegar, black carrot concentrate, tartaric acid, pectin, preservative; potassium sorbate);
Social Elixir (Full Ingredients List: Filtered water, agave nectar, botanical extracts of; (caraway seed, damiana leaf, lion's mane mushroom, yerba mate, passion flower, tulsi, cacao bean, green tea), coconut vinegar, molasses, black carrot concentrate, preservative; potassium sorbate, antioxidant; ascorbic acid, vitamins; B3, B6, B7, and B12);
Nightcap (Full Ingredients List: Filtered water, pure maple syrup, Hüll Melon hops, botanical extracts of; (lemon balm, turmeric root, ashwagandha, white willow bark, vanilla, valerian, licorice root, ginger), natural flavors, lactic acid, tannin infusion, Himalayan salt, preservative; potassium sorbate, antioxidant; ascorbic acid)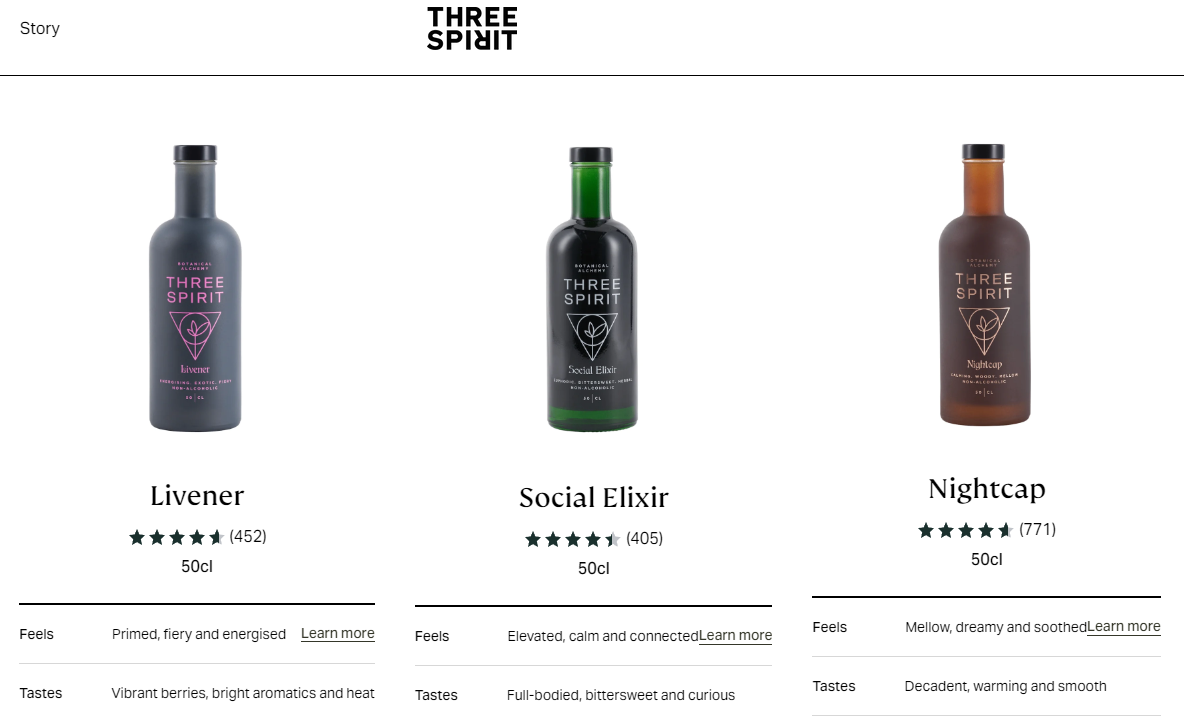 Livener was my favorite, followed by the Nightcap. My wife really liked the Social Elixir one, and she looked happy and boosted after drinking it. By the way, we made some cocktails out of it, some were awesome, some drinkable, well, still I learned a bit practicing, and I stole a few tips from the professionals. Next birthday, I will make some cool mocktails for my guest, and invite them to drink and be in awe (All hail the host skills!). It will be fun. Just in case you wonder, I did some pictures, at least for the first two of them, and then we were all chatting and feeling good, so I ignored my phone.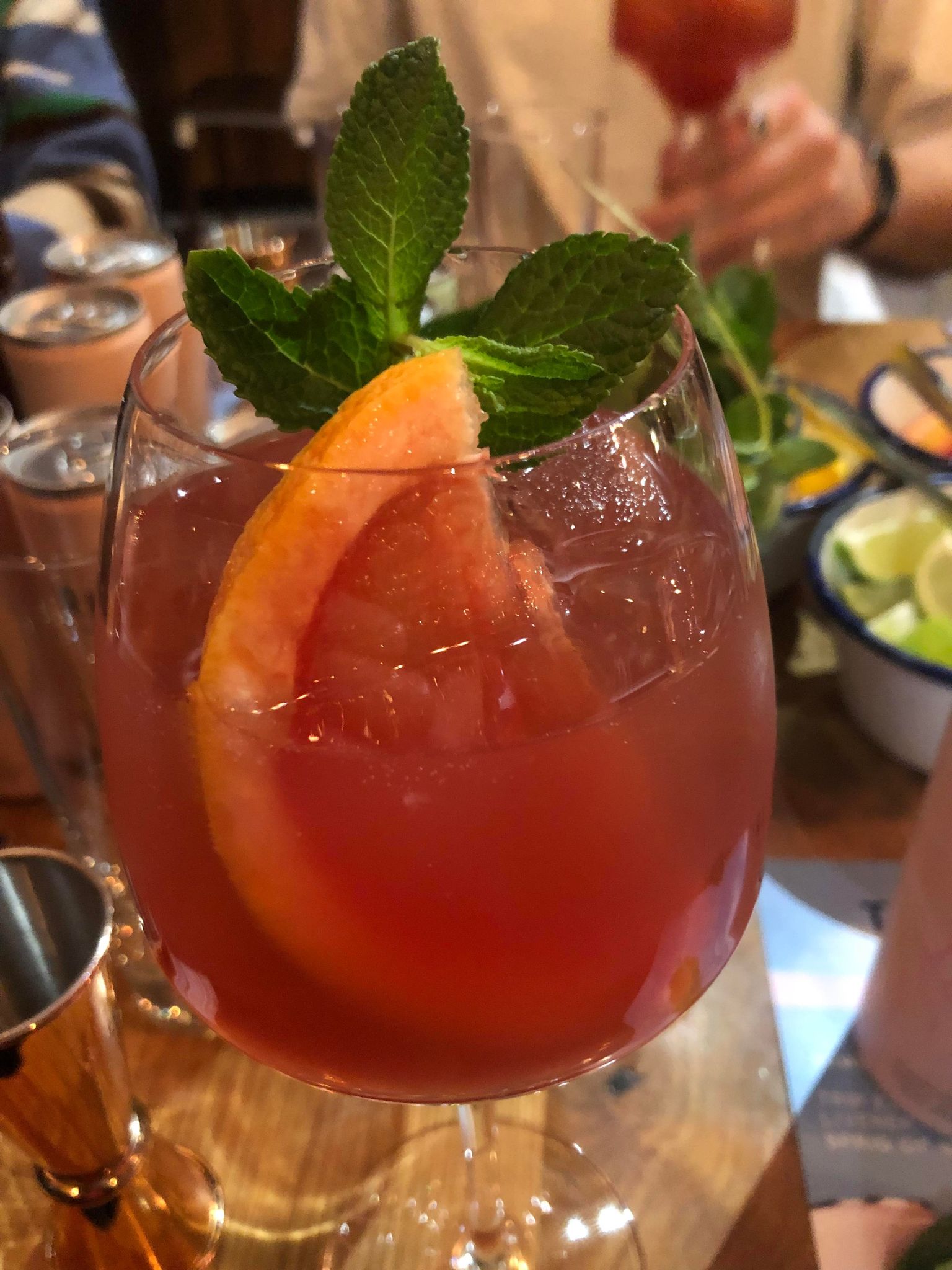 Trial 1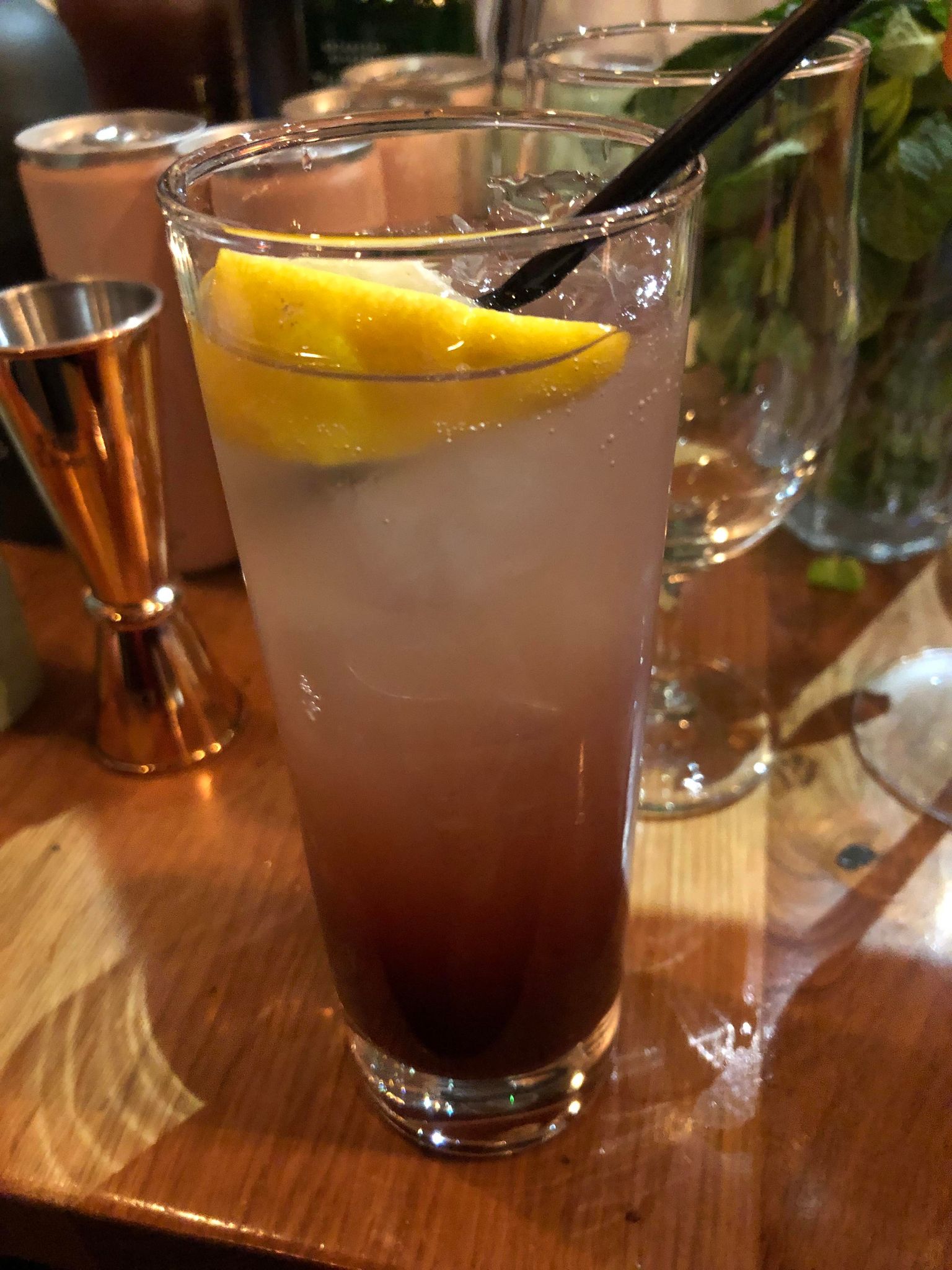 Trial 2
Time to go to sleep now, after one full day. See you around, my friends!
George