I came across this artist in one of my community channels on Twitter and to say his work is amazing is an under statement they are colourful and fascinating and as he is quite new to the WAX community I had to have him in to learn more about his project.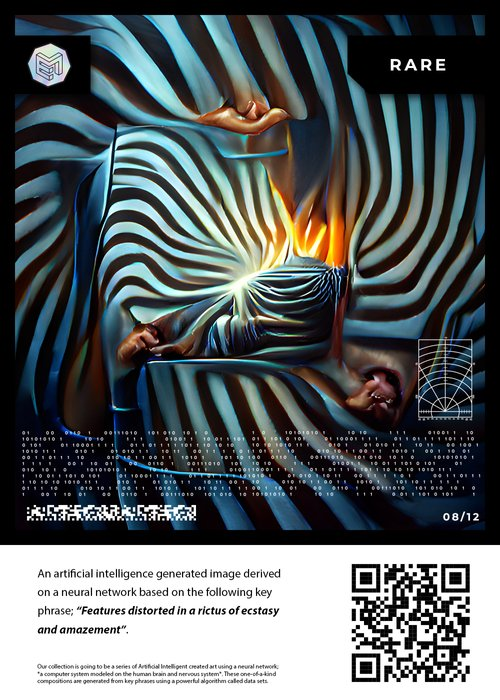 Hey hey How's things?
Things are good.
What brought you into crypto?
I've always been interested in the concept of crypto, but never really understood it in the early days of Bitcoin and then Eth. It wasn't until 2020 when Top Shot NFTs hit the market. I was attracted to the packaging graphics as a designer. I never pulled the trigger to purchase any NFTs from that collection, but it planted the seed. After tons of research into some of the early successful projects on OpenSea and listening to Gary V., the YouTube algorithm fed me a NiftyBC tutorial on How to Mint an NFT. From there I was hooked, binge-watching all of his content. I also have to give some flowers to CryptoStache, his videos also helped me understand the minting process.
What made you want to create?
I'm a creator at heart, I love to tinker. I studied design in college at the School of the Art Institute of Chicago. I've never considered myself an artist, I ran with the crowd flying the designer flag. Focusing on the digital tools, producing both digital and print materials. Realizing the expense to develop and mint assets on the Eth blockchain kept me from jumping into that pool. However, when I discovered the WAX blockchain, it unlocked the potential to join the NFT craze for me. My mind kept going back to the Top Shot concept of creating packs, providing the ability to digitally collect cards as I did as a kid. The nostalgia paired with modern tech and the accessibility of the WAX blockchain unlocked my creativity. And away I went.
So tell us about your project?
Thanks for asking, for the past few years artificial intelligence has been a topic of interest for me. I stumbled upon a community creating neural networks to generate images. That A.I. ability blew my mind and continues to today. While studying design, I fell in love with the art of Surrealism. If you dig into the conception and birth of Surrealism, you'll find yourself post WWI, a time of death and defeat, artists were looking for ways to express themselves dealing with such depression. Surrealism was a way to free the mind and imagination. My collection is meant to be a re-birth of modern Surrealism. Like the days of post-WWI; today, we too are dealing with tough times, we just have more technology. I decided to use the neural network tool to build visuals in the Surrealism art style and pair it with my design talent. I would document conversations and use the words in the neural network to create my art. I would then take that into a few digital tools to create the assets of the collection. For the genesis collection, I wanted to create a pack opening experience. I created a set of 18 cards, 8 Stickers, and 1 Puzzle (9 pieces) of which I call the Tyche (ti-kee) Collection. Tyche is the Greek Goddess of Chance; the idea there is that in each pack you have a chance to complete the set. Each pack comes with 5 assets; 2 common cards, 1 common sticker, 1 rare sticker, 1 puzzle piece. We set up a collecting structure that requires holders to blend assets to acquire higher-level ones. I wanted the collection to have meaning, to have substance, I'm still struggling internally with the 'Why' should people care. So I appreciate the time and space to try to explain our project.
When did you launch the project?
I was able to get whitelisted and verified on both AtomicHub and NeftyBlocks in January of 2022. The project was launched in February.
When did you drop your first NFT?
The first NFT was launched in February, we set a 100 pack drop size of the Tyche Collection. I was so focused on designing the cards, figuring out rarities, and creating the trading structure, that I launched, like most people I imagine, I sat back and said "now what?" The fun was over, what I've come to know as the grind was about to start.
How many cards was in the pack?
Each pack comes with 5 assets; 2 common cards, 1 common sticker, 1 rare sticker, 1 puzzle piece. The Tyche Collection | vol. 1 A set of 18 cards, 8 Stickers, and 1 Puzzle (9 pieces). Collect and Blend cards, stickers, and puzzle pieces to acquire higher-level assets. Specific Scarce cards will be eligible for future utilities not limited to, but will include; Airdrops, Free Packs, and Promo Items. The Tyche Collection remains an example of how reimagining ourselves can be the definitive step toward changing our world. Our mission is to unleash the unconscious by circumventing the control of the conscious mind through modern surreal images.
What was the first NFT you made on wax?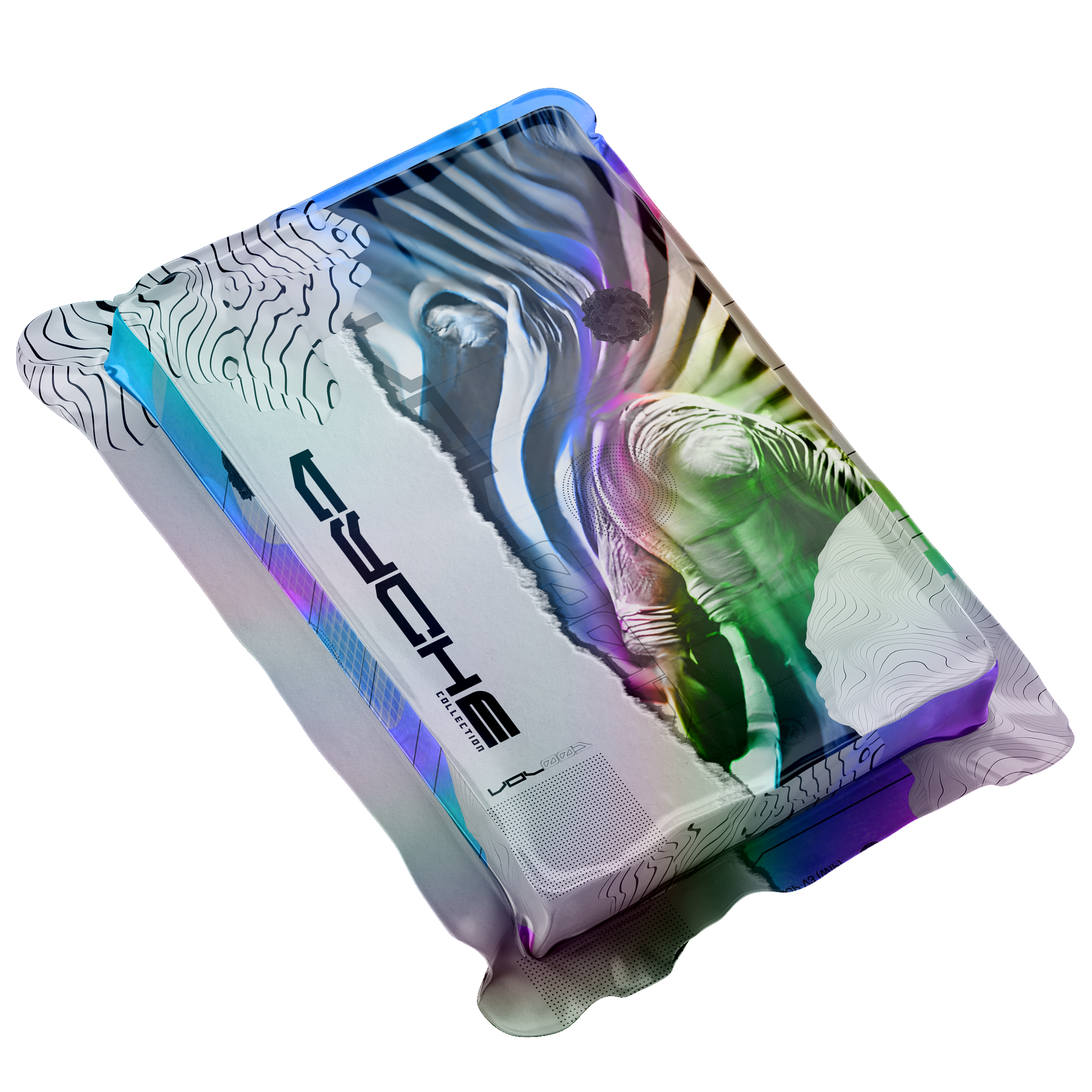 The Tyche Collection pack was the first NFT on WAX, which consisted of 5 collectibles to complete a set of 18 cards, 8 stickers, and 1 puzzle.
How did the community react?
Man, the community has been nothing but supportive. Upon launch, things were slow, and still are, the only difference now is that through networking and taking with the community, the exposure to the collection has grown. I got an early nod from a NFT promoter/collector @fromnulltozero Time Traveller on WAX, he found my work and reached out to do a giveaway. That skyrocketed us. I've been fortunate enough to be a part of the second WAXATTAX gallery and have some potential collabs in the near future. As I mentioned early, I never considered myself an artist, however, being around true artist in the community has made me realize that artist need patrons to support their art. I'm ok with being a creator/patron of the arts.
So how many NFTs have you dropped since?
To date, I have dropped 28 assets on the WAX blockchain. With the recent launch of the Nefty Quest on the NeftyBlocks marketplace, I launched an asset directly to the secondary market to help those participating in the QUEST obtain XP points by trading assets. I am constantly looking for new ways to market the collection. How do you stay ahead of the curve? What does marketing look like in the Web3 environment? These are the questions I am constantly pondering.
What is the process of creating them?
The creation process starts with a conversation; whether I'm listening to a podcast, taking a meeting for my day job, or talking with friends. A topic of interest will spark an idea, or rather, the idea of what that thought would look like as a visual. For instance, in the Tyche Collection | vol. 1, one of my favourite cards is titled "Out of Water", using a neural network with the key phrase of "If you take a fish out of water, it's not air it discovers, but water" What's amazing, is the A.I. takes this phrase and starts to create a unique, one-of-a-kind visual. What's so impressive about this process is the ability for the A.I. to "compute" an idea and then make it visual. It blows my mind. I then take that asset and start to make magic. That's where the design comes into play. I have created compositions based on the genre of "Fantasy Collectors Cards", using my professional background as a graphic designer to layout stunning pieces of collectible art.
What programs are you using for creating?
I use the Adobe Creative Cloud Suite, but predominately Photoshop. That tool allows me to lay out the different types of assets for the collection. It's a pretty universal tool, a digital Swiss army knife if you will. The nice thing about Photoshop is that there's not a right way to use it. There's just your way.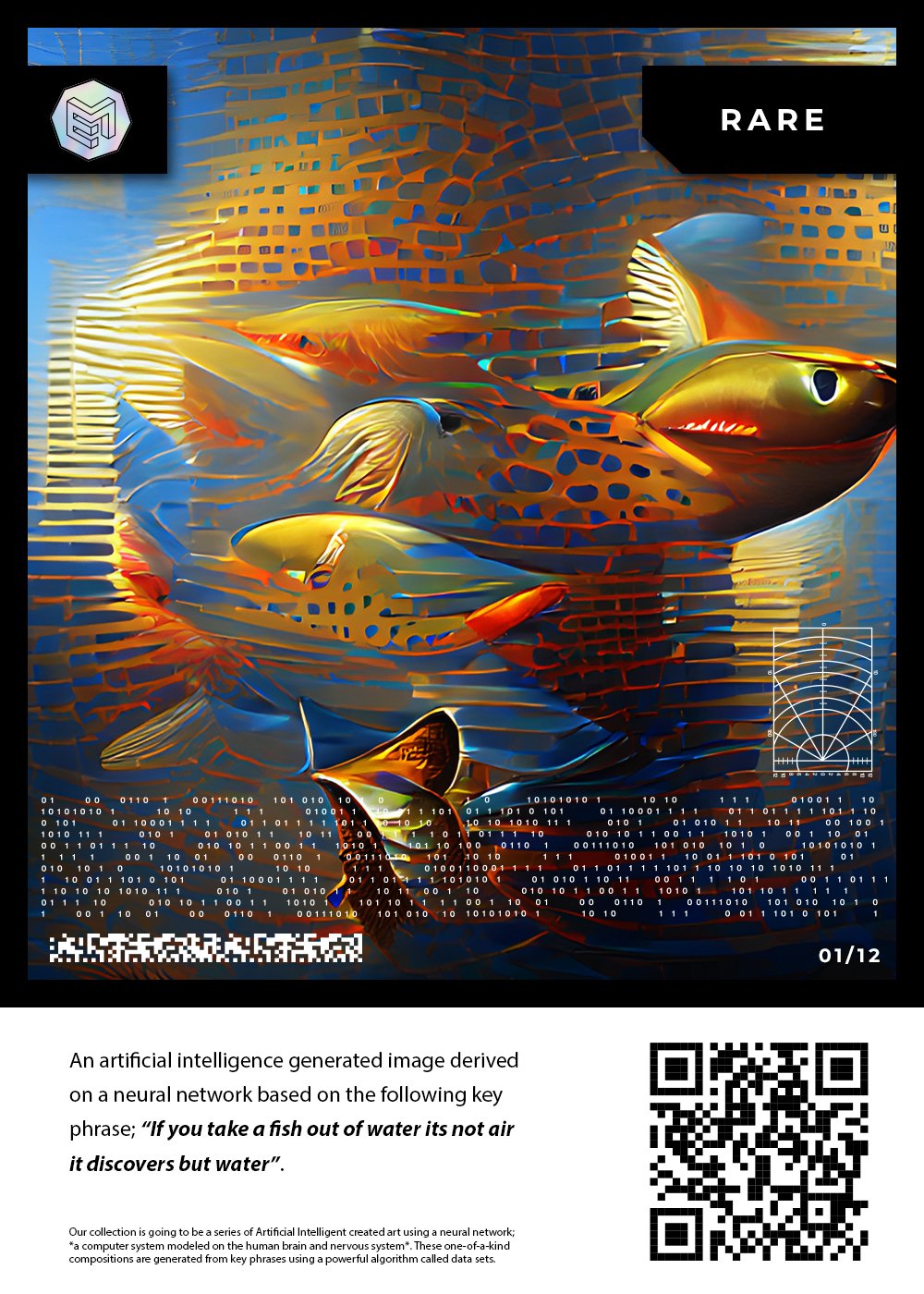 "Out of Water"
How long does each NFT take to create?
I typically tinker with each asset for a couple of hours. As the neural network is creating, I typically start to create the structure for the collectible. Creating a visual template makes the process more streamlined. With the Tyche Collection, I created cards, stickers, and a puzzle. I hoped to tap into the memory of collecting sports cards and GPK cards as a kid. I tried to provide a product that I would want from a collection as a kid.
Have had any collabs yet?
I am currently building relationships with a few people in the WAX community. There are a few collabs of interest in the workings. None of which I want to speak on at the moment, I'd like to get a bit further along with the conception of the collabs before announcing anything officially. The WAX community has been supportive, I'm more interested in the marketplace; the 'What' and 'Why' people buy digital assets and less interested in the tech; the blockchain or token.
Is there a dream collab out there?
Honestly, the dream collab would be more of an IP collab. I have so many ideas, I find myself sharing those ideas with the community. I'll jump into the DMs or Discord to reach out to specific creators that I feel the idea would be good for. My art is tough to collab with, I've been pondering how the art could work in a collaborative way with others. When the time and opportunity presents itself, I am very interested in a collaboration.
Who is your favourite NFT artist?
Man, the WAX community is full of great artists, and to be quite honest, I'm pressed to put a finger on a favourite anything, i.e. Colour, Ice-cream, Movie, Song, Band, etc. In today's world we are exposed to so much cool shit, that literally you can have a favourite; fill in the blank, on a daily basis. That is a blessing and a curse. However, I would say that some of my closest WAX relationships would be KryptoKuma, BrokenDollz, Shnazzy, the MORBS crew, "The WAX Fam" you know who you are...but when it comes to art, Shnazzy is a super talented artist, her work may not be a topic of interest to me, but her talent is something you cannot pass over. Another artist I am itching to collect on the WAX blockchain is ToonPaint, their illustration style grabs me. The same for Maiki.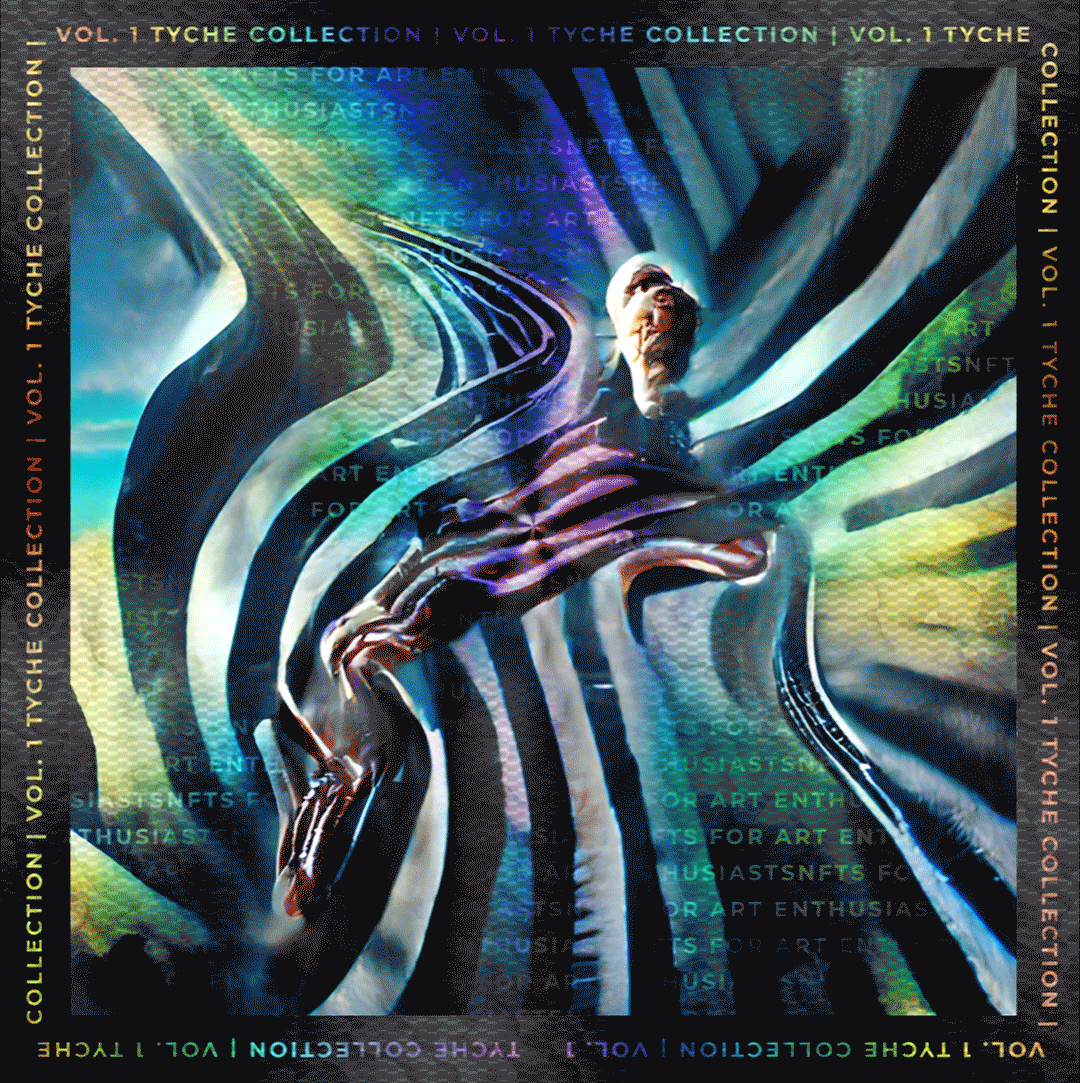 What has been the best part of doing your project?
Wow, the best part of the project thus far is twofold; first publishing the project and going through the process of verification, uploading assets to an IPFS server, navigating at the time both AtomicHub and NeftyBlocks. Binging NiftyBC tutorials to learn how to publish and create an experience for collectors. Really just diving into an unknown world. Secondly, the open arms of the community. To be honest, I can't remember how I got connected to the WAX fam, I just know, that I've been, or at least what feels like welcomed into the space.
What has been the hardest part?
The hardest part really is not clicking the refresh button to see if anyone has purchased the collection. The validation; you work hard to ideate and create something you're proud of and then publish it. But really its up to the market to vote with their dollar. It's hard to not beat yourself up about not being good enough, does my art fit in the market, am I being transparent enough, marketing, marketing, marketing. So I decide to share my ideas with the community. And with that the validation will come. Its a hurry up and wait game. And that is hard.
What does your family think of your project?
Both my wife and I are creatives; she's an architect and I'm the graphic designer. However, the concept of NFT is still tough to grasp and even explain at times. She digs that I'm diving in head first into the medium, but quite frankly she doesn't get it. I've shared the project and the concept of digitally collecting to friends and family, the art gets the approval, its the acquiring and the why that is tough to explain.
Have you brought anyone into the wax world?
Not yet, but the more educated I get about the subject and platform the easier it will be to promote the marketplace. And from what I hear, on-boarding can be quite a pain in @$$.
What you like to do to unwind?
Recently I have taken an interest in Bass fishing. A couple of years ago, I took a whole month off to learn and start to understand it. I wanted to learn why, where, and when fish bite. I was captivated by the knot tying, the bait selection, the gear, really the process. So now, when I need to get away to clear my mind and unwind I pack up the gear and try my luck or skill, whatever you want to call it. It's definitely a skill!
Tell us something random about you?
Bass fishing is as random as it gets, lol. Here are a couple of random tidbits that I try to live by; 'Hard times create hard men, Hard men create easy times, Easy times create soft men' - Joe Rogan. As a parent, I'm constantly thinking about this, and how to create an environment/lifestyle for my son that doesn't give him the entitled complex but also one that is not lacking in resources.
Where can we keep up with the project?
You can also see the entire collection on our website; https://www.estheticmonte.com/. Follow us on Twitter for all the latest drops, upcoming collaborations, and news;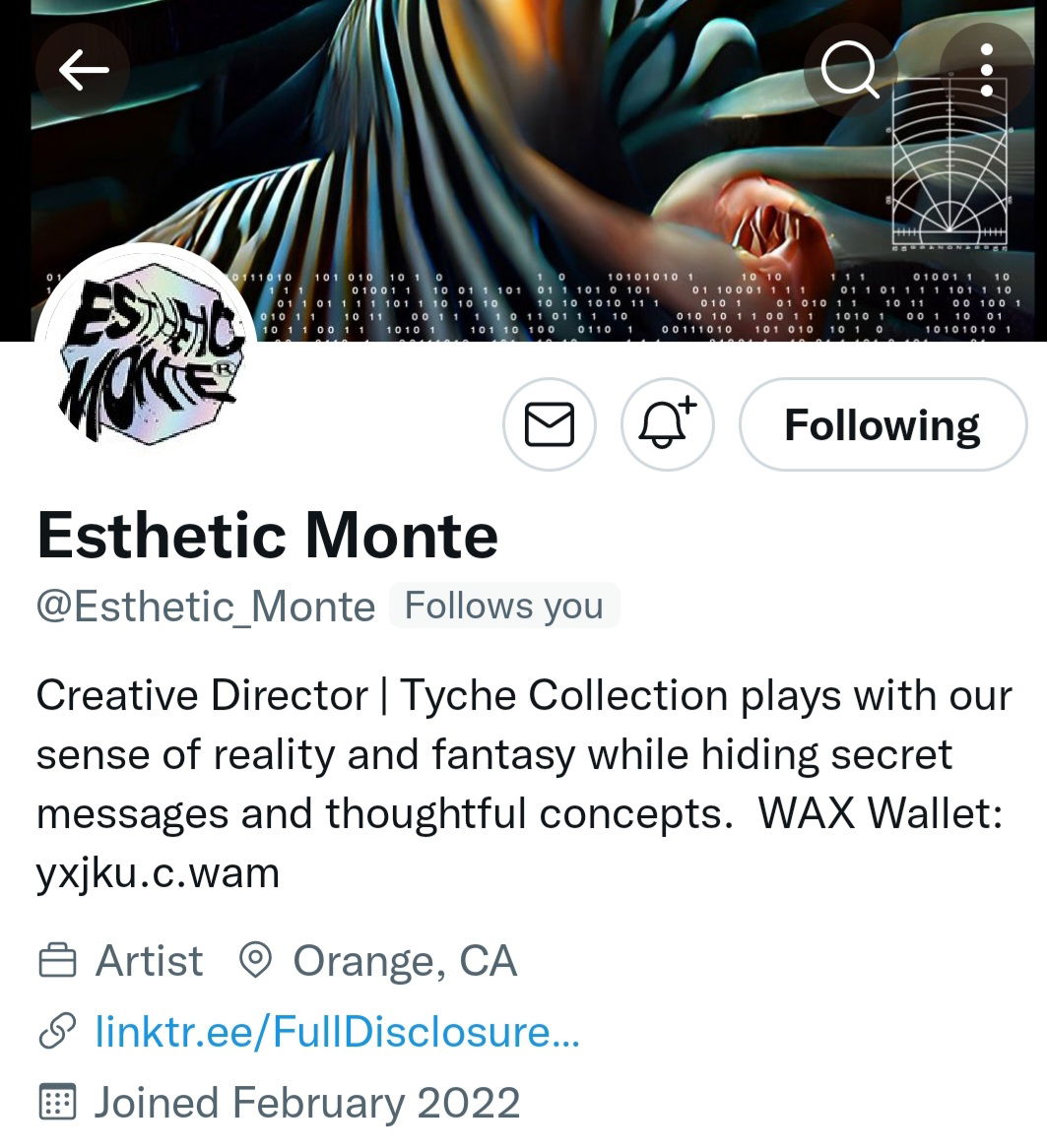 https://twitter.com/Esthetic_Monte?t=hGQd_bBIX1XhFwxxGPcsuA&s=09
Where can we buy your NFTs?
https://neftyblocks.com/c/estheticmnte.
When the next drop?
Really good question, depending on when this article is published, we have recently dropped a few Easter themed assets. However, when it comes to the Tyche Collection. We are currently working on vol.2. We want to release that collection when we are comfortable with the collectability of vol.1. We are continuing to learn more about how to market our collection, where we fit in, and how we can add value to collectors.
Of course . What's the long term plan for the project?
The long-term plan for the project is to continue to build the collection. Collaborate with the community. Continue to build exposure. I also think with my professional background in marketing and design; I can offer value to the community.
Any chance of a competition for the readers
We typically have some sort of promotional giveaway going on Twitter, follow us there @esthetic_monte. Volume 1 of the Tyche collection I'm basically giving away; with the hopes that a few collectors see the value in me as a community member, a creator, and lastly they value the art.
So before we finish up is there anything you would like to add?
I'm absolutely honoured to be a part of this meet artist series. It's a small validation into the short work I've displayed here on the blockchain. If you've read this far into this article, thank you for sticking around, go check out our work, say hi on Twitter, and most importantly go vote with your dollar. Find art that you connect with and then become advocates of that artist. Talk about them as people, share the art and what it means to you. That's how the community grows.
To celebrate are meet the artist I am giving away 5 packs of puzzle NFTs check the link below.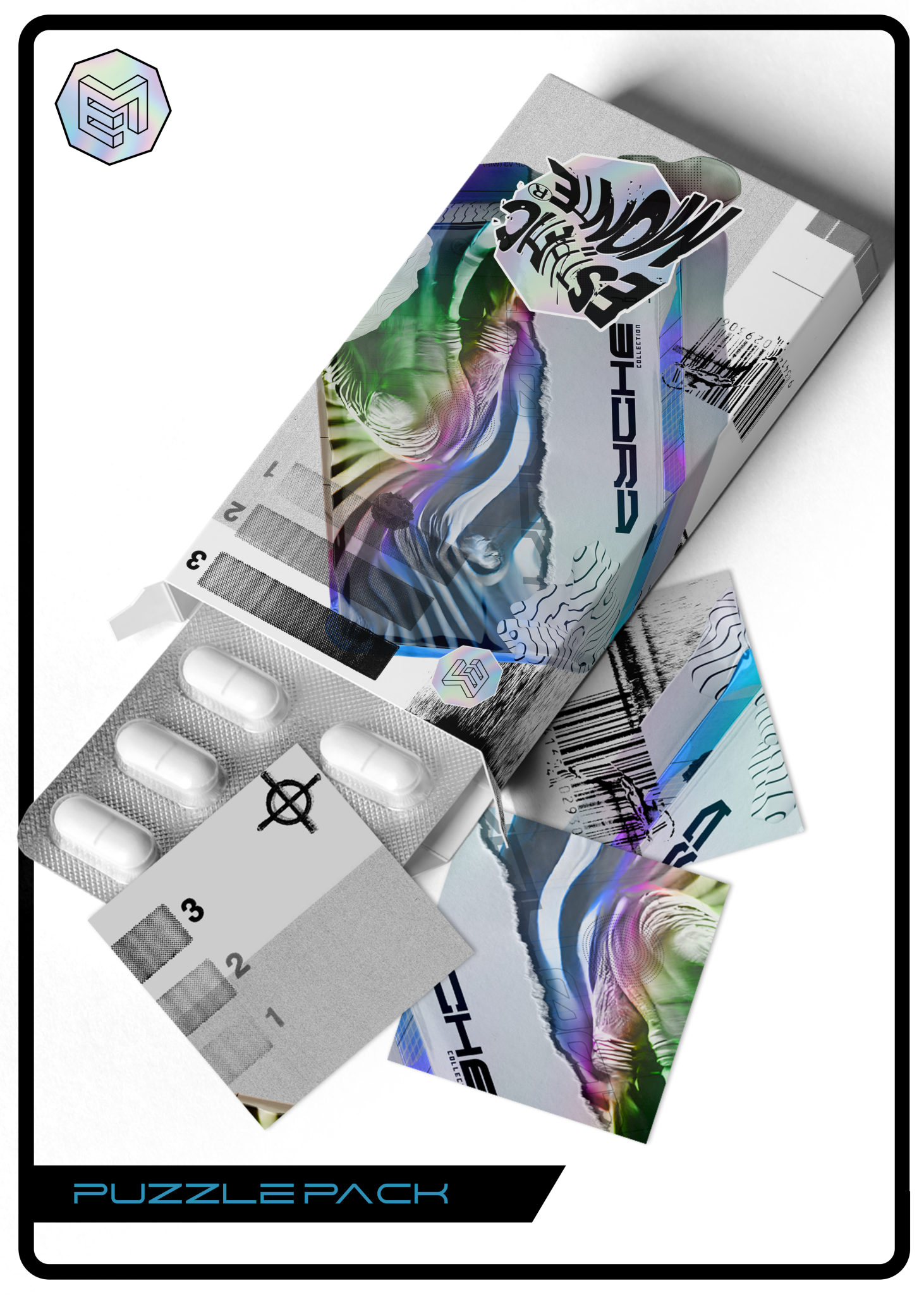 https://twitter.com/Crackers832/status/1521621308638912513?t=kITv_Ec_vogH21nztPMoIg&s=19