Hello HODLers!
Did you see the list of the Projects with the highest community sentiments on BNBChain published by the the Official @GenxAnalytics Twitter profile?
I'm so excited to see Torum at the top of the list, as one of the crypto projects with the highest community sentiment!
This is the Tweet from GenX Analytics:
Torum is a #SocialFi ecosystem designed to connect crypto enthusiasts and NFT artists through a one-stop social media platform, but Torum is not just a social network, let's dive into it!
Torum – The #SocialFi ecosystem for crypto enthusiasts that rewards you!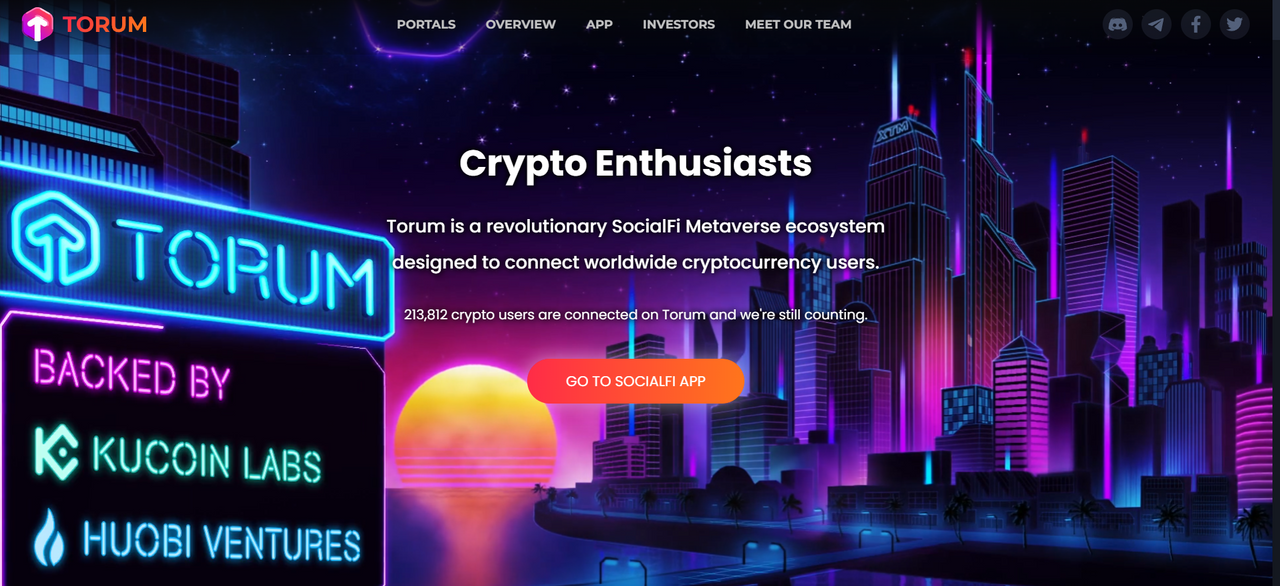 Torum is the world's largest SocialFi ecosystem (Social Network + NFT + DeFi + Metaverse) that is specially designed to connect cryptocurrency users.
The Web3.0 ecosystem is built on a social media platform, integrated with a yield farming platform for DeFi investors (Torum Finance), an NFT marketplace for crypto artists and Avatar NFT for Metaverse enthusiasts.
XTM is the multichain utility token (Ethereum + Binance Smart Chain + HECO Chain + Polygon) of Torum ecosystem and it's now listed on Kucoin, Huobi, Uniswap and Pancakeswap.
Here you can find the Whitepaper: https://whitepaper.s3.us-east-2.amazonaws.com/torum-whitepaper-V4.0-EN.pdf
✅#SocialFi Metaverse Pioneer;
✅Backed by Huobi Ventures & Kucoin Labs;
✅Big community of more than 200,000 users;
✅Earn XTM everyday claiming Missions in the Social Network;
✅Sign up with my referral link and complete the verification to earn 7,5 XTM airdrop: https://www.torum.com/?referral_code=makeitreal