Hello HODLers!
The Binance Blockchain Week 2022 in Dubai has been a great success for the whole crypto industry!
Web3 projects on BNBChain have been the main topic of the first day of the event and I'm so excited to see Torum among the top Web3 Projects in the BNBChain, as shown by BSCDaily on Twitter: 
Torum has been mentioned as it is the the largest Web3 SocialFi ecosystem for crypto enthusiasts!
What is SocialFi?
SocialFi, short for social finance, refers to the combination of social networking and blockchain finance. The SocialFi space lets users earn income from content creation, participation in DAO governance, NFT minting, communicating with other users, watching entertainment and gaming. Unlike the Web 2.0 social networks that we're familiar with, SocialFi projects provide higher levels of privacy and security for users' personal data, fairly distribute advertising revenues and offer a more valuable user experience.
Source: https://www.binance.com/en/blog/nft/why-are-social-media-platforms-expanding-into-socialfi-and-nfts-421499824684903417
Torum – The largest #SocialFi ecosystem for crypto enthusiasts!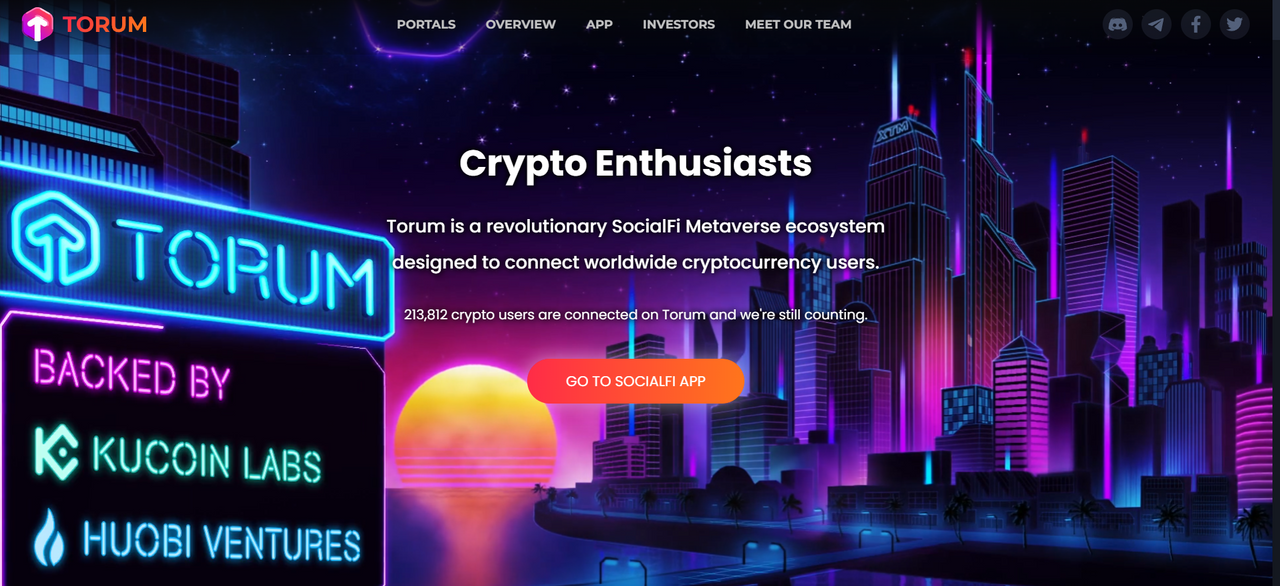 Torum is the world's largest SocialFi ecosystem (Social + NFT + DeFi + Metaverse) that is specially designed to connect cryptocurrency users.
The Web3.0 ecosystem is built on a social media platform, integrated with a yield farming platform for DeFi investors, an NFT marketplace for crypto artists and Avatar NFT for Metaverse enthusiasts.
XTM is the multichain utility token (Ethereum + Binance Smart Chain + HECO Chain + Polygon) of Torum ecosystem and it's now listed on Kucoin, Huobi, Uniswap and Pancakeswap.
Here you can find the Whitepaper: https://whitepaper.s3.us-east-2.amazonaws.com/torum-whitepaper-V4.0-EN.pdf
✅#SocialFi Metaverse Pioneer;
✅Backed by Huobi & Kucoin;
✅Big community of more than 200,000 users;
✅Earn XTM everyday claiming Missions in the Social Network;
✅Sign up with my referral link and complete the verification to earn 7,5 XTM airdrop: https://www.torum.com/?referral_code=makeitreal