On to the next milestone.
It's been roughly 8 months since I started using the #proofofbrain tag on my Hive & LeoFinance contributions, and I can finally call myself a POB dolphin - if that's even a thing. After powering up some of today's curation rewards, I am now handing out upvotes with 5k POB Power. All POB tokens I currently own were earned through content creation and curation.
It's been a blast so far.
Lately the token has been trading at relatively low prices, which means that I could have bagged much bigger profits along the way had I decided to sell a part of my earnings, but I'm in it for the long haul. I'm convinced that next year is going to be a spectacular one for the space, so I have decided to keep accumulating and enjoy the ride.
After all, it feels great to be able to hand out substantial upvotes and add value to the vibrant Hive community that keeps growing and striving for success. Tricks to the layer-2 trade.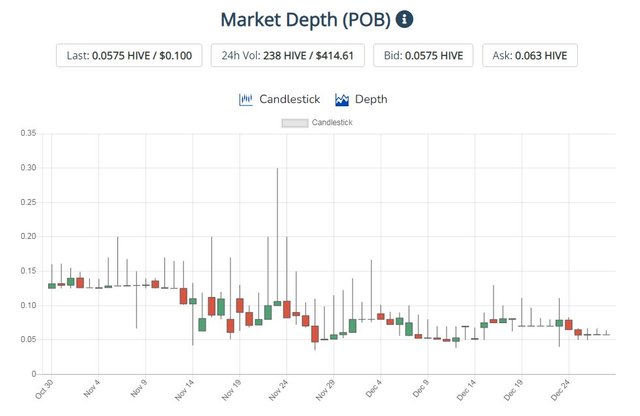 Source: hive-engine.com
We are only going up from here.
To be perfectly honest, I also like the idea of being able to generate passive income, even if it's manual curation we are talking about here. Reading a few hundred words and left-clicking on the upvote icon isn't that much of a hustle anyway. It's also nice to be able to give back to the community I've received so much support from. It's a win-win situation that leads to growth.
Learn 2 Earn.
That is the case with so many other layer-2 tokens on Hive as well, and the fact that I can earn so many different tokens on a single blog post is mind-blowing. Just goes to show how much value is currently being generated in the space. The second layer universe I talked about on another post is expanding at a high pace.
Not to mention the vast amounts of knowledge I've gained consuming content and paying attention to the dicussions held all over the place. This is one of the main reasons why the Hive ecosystem in general has a bright future ahead; this place is literally an ocean of quality information. I've made some of my best investment decisions based on data obtained through my Hive-related ventures, and learned a lot about Finance and Technology.
The amounts of knowledge flowing freely here will inevitably grow exponentially as more and more users keep discovering the endless possibilities provided. Soon they will be flocking into the space. Web 3.0 is here.
Building has never been more fun.
I reached this milestone in a relatively short period of time, especially if you take into consideration the fact that I wasn't very active from August till October as far as my blog contributions are concerned. Of course, curation never stops, so earning approximately 20 POB tokens per day just for handing out upvotes and staking everything all along really did the trick for me.
The snowball effect is real.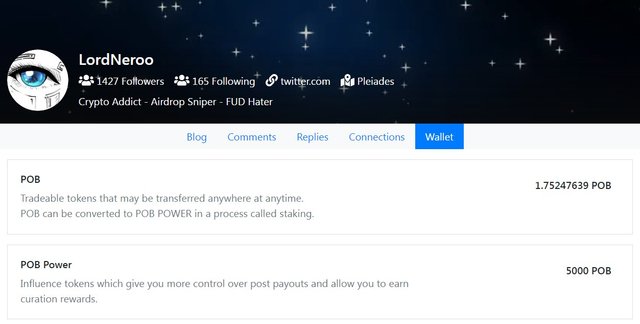 Source: proofofbrain.io
The same goes for my author rewards, which have been significant thanks to some cool Hive and LeoFinance folks who drop by my blog and show support. I won't provide a list or tag them in this blog post, but I'm sure you all know who you are, frens! Thank you for your time and the extra push.
Staking everything I've been getting my hands on has been crucial. Of course I could have sold the top and probably multiplied my POB stack with the right calls, but you can naver make the perfect trade, plus it would have been a time-consuming hustle that could have resulted in loss. On the contrary, accumulating and staking is the guaranteed way to achieve gradually increasing growth.
It's all about consistency and patience.
Thinking about tomorrow.
There's so much going on and much more in the works anyway, so I'm not in a hurry. Just filling my bags and getting ready for a spectacular future. I will keep stacking most of the layer-2 tokens I am currently messing with, and I will try to create some liquid stacks as well, in order to be able to use a small percentage of my holdings to take advantage of potential pumps.
That way I will hopefully be able to score some doubles or even triples without risking damaging any of my passive income streams. Sure, 10x and 100x gains are sweet, but I prefer guaranteed returns. This game is a marathon.
That sums it all up for now.
---
Never forget!
NFA - DYOR
---
Have a good one everyone!
@lordneroo
---
Best Faucets to Earn Crypto with Zero Risk (Affiliate Links):
Best Exchanges to Trade Crypto (Affiliate Links):
Best Platforms to Earn Crypto for your Content (Affiliate Links):
Best Blockchain-Based Play-to-Earn games (Affiliate Links):
Connect with me Here: