Fishy Background of Cypherium 
So past couple of days ive been in talks with CEO of Cypherium, Sky Guo whom approached to me about a potential sponsorship video. However later on was provided load of info regarding this project which i will share with you guys today. But first before we go into recent stuff ill do quick rundown of previous investigator done on the cypherium back in 2018. Please check out the article if you want more complete picture of the matter.
---
Kexing Info & Tech Company Limited
Registered Address:
FLAT B, 4/F, Kingswell Commercial Tower
171-173 Lockhart road
Wanchai
Hong Kong
CR No.: 2616387
Company Type: Private company limited by shares
Date of Incorporation: 30 Nov 2017
Active status: Live
Class of shares: Ordinary
Total number of shares: 10,000
Currency: HKD
When you go to current page of Cypherium's website it does show up a new address, perhaps the scrutiny over the previous company was too much or other legal reasons came up.

---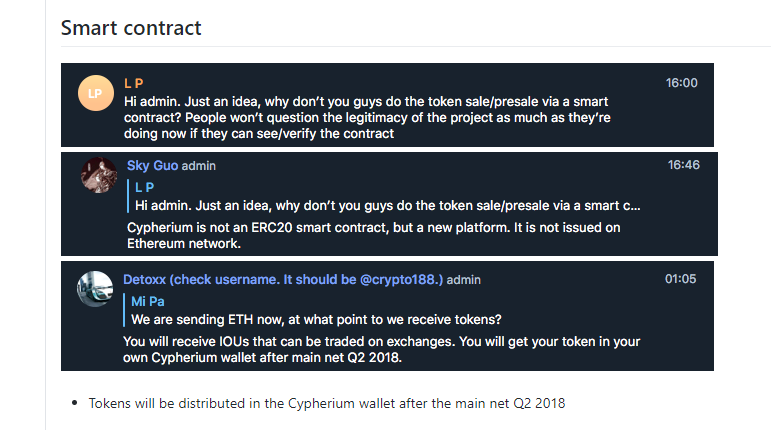 Another thing people were curious about regarding the sale is that why isn't smart contract being deployed on the actual sale. Then going afterwards contradicting their previous statements. Also github has relatively big gaps between producing information, which doesn't look good in my opinion.
Everything about the tokenomics as well is very sketchy, public sitting only with 4% of the supply ? what type of madness is this essentially... 
---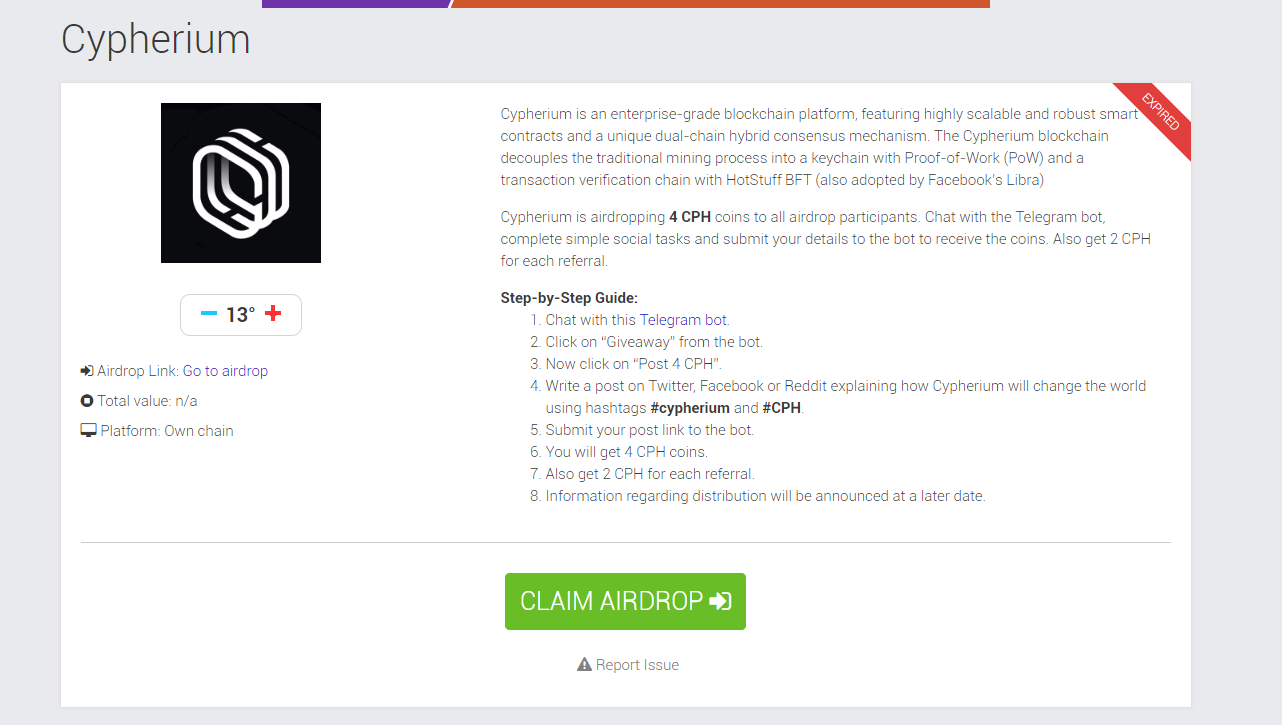 Prior of my video airing they were marketing a broken airdrop bot as well, which i found quite strange honestly. It felt to me like they were trying to bump up publicity for the project so they could dump it when sales happen and it hits the markets perhaps? 
---
ENDING THOUGHTS
Some of the partners they have listed on their website are indeed true and i was able to verify at least one of them, other one has to reply to my email
This airdrop matter is sketchy as hell as displayed on the telegram logs (in the video)
Gaps between development are also questionable in github as 2019 is totally blank basically.
This type of tokenomics where team basically holds +70% of supply is not acceptable in today's standards
No smart contract utilized on the public sale