My Hive Stats : powering up 100 Hive to inch towards my Goal.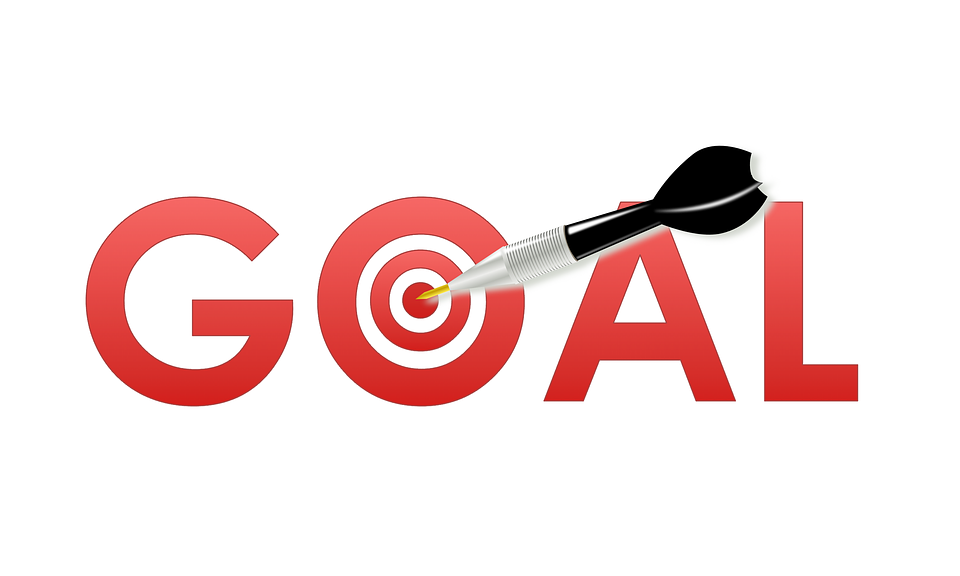 Source
For last few month, I guess I am working on a very single objective to increase my Hive power each week and increase it gradually so that I always have a track of my progress and it is measurable also. The goal that I have created myself in current scenario is too big for that if I go for daily average , it start showing me 26 years but then beauty of Compounding APR kick in and it slashed 10 years from 26 years to make it 16.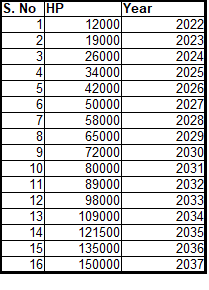 But still 16 year is a long period and in reality , in this 16 year , last 8 years will not require me to do anything as curation + HP staking rewards will be able to get me there, So actual hustle is to reach 60000 mark that will put everything in autopilot and even if I reach 30000 mark, I feel many of things will start will become easy and growth will accelerate and these number will again be slashed by beauty of Auto compounding.
I am not sure when market goes good for me and I quit my some other position to convert into Hive.
Let see , How was last week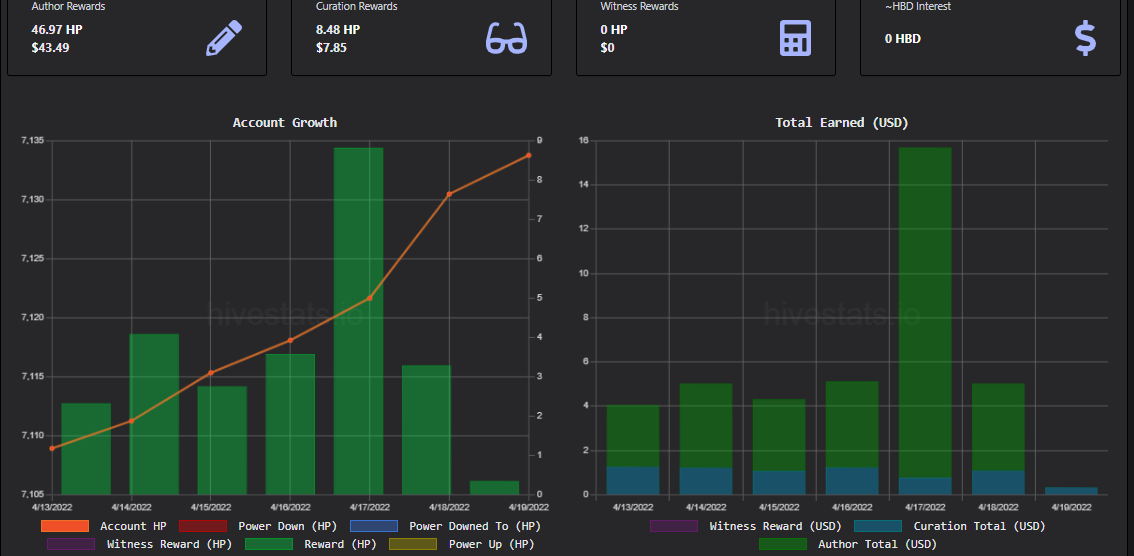 Source
When I see charts of my last week progress , it look like I add equivalent of 47 HP by Author rewards and some 8 HP as my curation rewards and it brings me to some 55 HP added in a week and it cause me miss my target as I am planning to add 105 HP minimum per week. Next week is yet to come but I am expecting this graph to be repeated for next week that will further widen the deficit.
Let tackle the deficit .
I am happy that I have build my Splinterland game account and Rising star game account daily in the past and to tackle this deficit , I have sold my VOUCHERS as VOUCHERS are trading high after SPS node announcement. Good thing is that selling VOUCHERS do not impact my SPS drop also. So I got nice chunk of Swap.hive by selling my VOUCHERS and STARBITS, that I am today using to cover the deficit and I used the same strategy in past too and hopefully in future , I am able to increase my monthly targets.
Future week goal.
I was supposed to have 7203 HP for the week ended, so next week goal make it to 7308 and I will see how I end in next week after doing up my powerup.
Powering up and current number.
So after this 100 HP powerup, I increased my HP to 7234 and let see, if I got some favorable trade or someother source money that I will again use to fuel up my Hive Power.
Please feel free, to upvote, comment and reblog.
Posted Using LeoFinance Beta