COBO WALLET - CRYPTOCURRENCY WALLET WITH ADVANCED SECURITY
Digital currency has been gaining popularity since time immemorial in which it has gotten to the extent that government who has been the main critics of crypto-currency has started endorsing and supporting the use of blockchain technology lately. We have seen different organization and government sectors implementing blockchain technology and also integrating digital currency to their payroll system which this has symbolizes there is increase in the global adoption and use of digital currency. As we have been discussing about digital currency we can never do without speaking where to keep this digital currency which is simply our blockchain wallet. It's not just possible to hold a token or coins without wallet because the tokens and coins will be put to greater risk without the wallet.
As we have familiarized ourselves with the use of traditional bank in the past years so also we have to familiarize ourselves with the use of digital wallet. I could remember how I always keep my assets and funds in some years past which will be very funny to all my readers if I keep explaining in details about this. Some years past due to irregularities and high charges in the traditional banks, I have resulted into digging holes in the ground and keep my assets and funds which this has put my assets and funds into greater risks.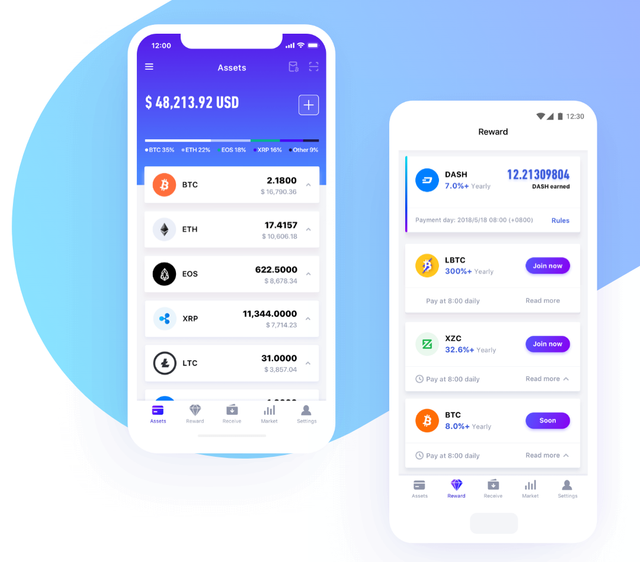 Today our savior "COBO WALLET" has come to deliver us all from the problems we are facing regarding our digital currency wallets. Before the launch of "COBO-WALLET", we have seen different crypto-currency wallets which have promises us different features such as low transaction fees, transparency high speed and lots more but unfortunately none of these wallets have been able to fulfill and keep to their promises which this is the reasons I was so happy when I heard and read through then features of COBO WALLET.
COBO is a blockchain crypto-currency wallet which is designed for users and investors of digital currency around the globes to safeguard all their assets and funds. It is designed in such a way that the crypto-currency funds and assets of all users and members will be kept safe.
I know you might have been asking yourself why do you have to switch or use COBO WALLET among all other crypto-currency wallets in existence, But the simple answers to it is that, COBO WALLET is a blockchain wallet which is highly secured, trusted, transparent, all in one wallet, multi-currency supports, rewards investments, D'app store and lots more. The security of customers funds and assets has been then priority COBO team in which this has makes them resulted to the use of COLD offline wallet which is the best way to secure the customer's funds.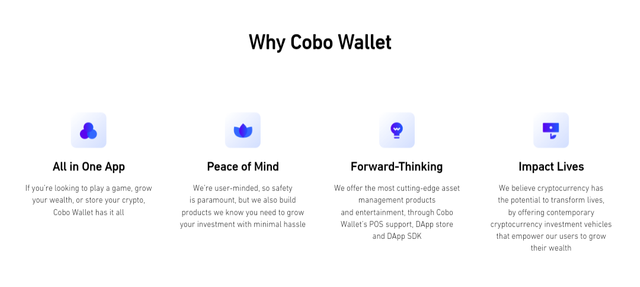 COBO WALLET is designed in such a way that it will be highly impenetrable with military grade durability, it is also designed with bank-grade encryption chip, it is also designed with multi-signature for added security.
Presently COBO WALLET is designed to support over 20 chains and 500+ tokens. It is available on both IOS and ANDROID version which makes it more mobile than every other wallet in existence.
To know more about COBO WALLET project check the links below
Website => https://cobo.com/
Linkedln => https://www.linkedin.com/company/coboofficial
Twitter => https://twitter.com/Cobo_Wallet
Medium => https://medium.com/cobowallet
Facebook => https://www.facebook.com/coboOfficial
Telegram => https://t.me/cobowallet
Blog => https://cobo.com/blog
COBO WALLET (IOS) => http://apple.co/2FNP44z
COBO WALLET (ANDROID) => http://bit.ly/2TPX2hH
Bitcointalk User Profile => https://bitcointalk.org/index.php?action=profile;u=1996602
Bitcointalk Username => Bellokudi
COBO WALLET Registered Email => Gideonolalekan3@gmail.com