November is a very special month for me, every year.
The Why? I will tell you some other time.
For now, let's focus on November in Publish0x
In case you are new here, Publish0x is a crypto-agnostic blogging platform.
This means that it does not have its own token, it rewards its users in other tokens - now in ETH and AMPL.
The users can blog and be tipped (with microtips worth of up to 0.01$) or simply upvote the blogs they read (there is a daily limit)
For a while due to lack of time, it was nearly impossible for me to visit & to blog daily.
But in September I decided to give Publish0x a try again. And I am happy I did.
I saw my earnings increase & my connections here as well.
Let's see more details.
What is the first number you focus on? Earnings?
Well, I focused on views & likes :)
And if you compare my November with October (down) - the numbers do tell a story.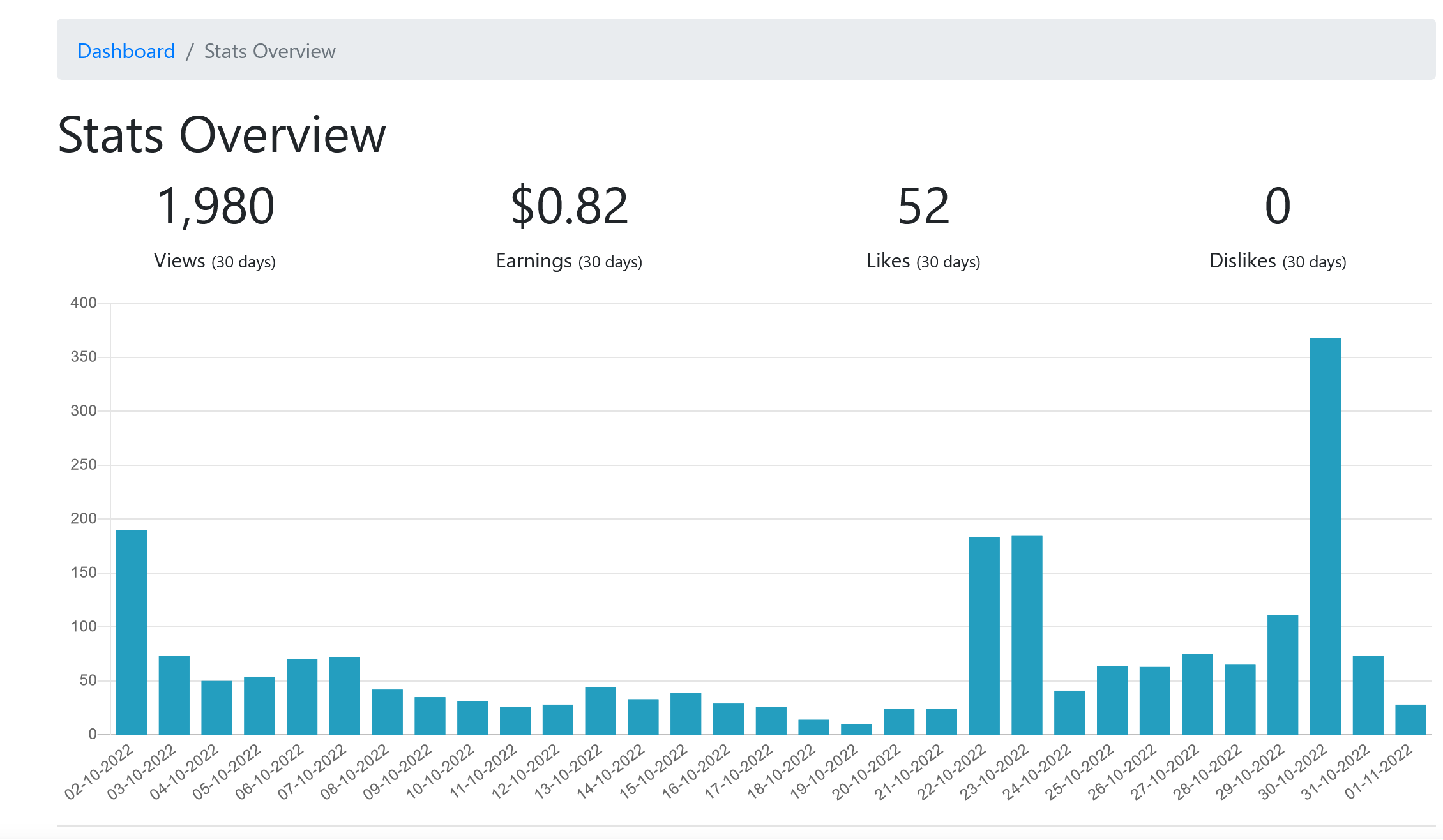 I published almost 15 posts in November and my earnings were 2.03$ in ETH and 2.36$ in AMPL
I was also happy to connect with 29 more people this month!
Let's connect here: https://www.publish0x.com/@katerinaramm?a=y1aKpxJbQG (aff link)
Previous report
https://www.publish0x.com/katerinaramm/welcome-november-my-october-2022-statistics-xnnjjzz?a=y1aKpxJbQG
Will I continue to post here?
Well of course I will!
I find daily content every day, I win some extra crypto and I make new friends!
Thank you for visiting and feel free to connect!
Twitter - Instagram - Hive/Peakd - LeoFinance - Publish0x - ReadCash - Noise.app-Torum - Appics - Blurt - Steem - Medium