Something caught my eye earlier today about Bitshares. According to gate.io here underneath there will be a fork next Wednesday September 10th creating a new token around Bitshares.
Now I don't know about you, but earlier in the week I was already coincidentally trying to see if my staked Bitshares which were staked to the BEOS (BTS and EOS) bridge were easy to withdraw back. Now I had a reason to do so.
The tokens will be distributed ratio 1:1 to the amount of bitshares and actually a lot of exchanges are supporting it. I am supposing that the 'normal' bitshareswallet is also supporting this, or does anyone know differently? You just have to put your witness vote to proxy CN. Anyhow, forks always bring excitement, and who knows what this eventually will bring up!
I guess this is also the main reason why BTS is pumping so much over the last couple of weeks. People are lining up for their extra stash. Or is there BTS development we are not aware of. This coin always looked so promising with a DEX and the ability to develop own coins, but for some reason it never really picked up.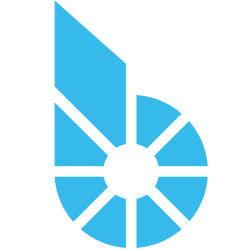 Here is the quote what I found about it. Sometimes it is really challenging to find some info about anything and then 'all of a sudden' there is news. What do you use to get this kind of info?
According to BTS official, in order to adhere to the DPOS consensus and maintain DEFI credit, while protecting the interests of investors and avoiding impacts on the stability of the existing BTS network, BCA decided to fork BTS. The fork will be uted at 1:55 PM GMT on September 10th, 2020. The new coin symbol is "NBS" and will be named "New BitShares." See more details at https://bitsharestalk.org/index.php?topic=32612.0
Gate.io will support the BTS fork and NBS allocation. Gate.io will suspend the BTS deposits and withdrawals before the fork, and close the BTS trading during the fork (for about 30 min). We will have a snapshot of users' balances at 2:00 PM GMT on September 10th, 2020, and allocate BTS for users at a 1:1 ratio based on the snapshot.
To go through the fork and claim NBS, Gate.io users do not have to do anything. BTS holders outside Gate.io should conduct a BTS deposit before the snapshot and then they will be able to claim NBS after the fork. The timeline for the opening of NBS deposits/withdrawals and trading will be released at a later date.







Did I mention the standard stuff already over not taking any financial or trading advise? This is just me and my thoughts!