Hello friends, brothers and sisters.
We who share this platform, we have a lot in common. Maybe much more than we have thought.
This magic window has allowed us to know each other, express ourselves, share concerns, feelings.

Many times we can simply download our mood, writing a few lines and posting them. Maybe we can be surprised with the response and supportive comments we would receive.
But if there is something that we have in common who make life in Steemit is that we always look for ways to monetize and make a few USD's.
In this sense I want to tell you and share a personal user experience that may be useful for many of you.
---
My experience is related to the use of the Brave browser.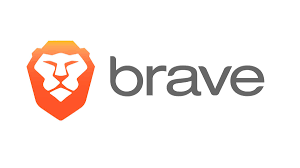 I'm sure many of you are already using it since this is not new news, in fact, I started using it after a few months had passed since its last release.
The truth is that I have managed to accumulate some BAT tokens. The most surprising thing of all is that it has practically not required any kind of extra effort.
It's just about downloading, installing and using the browser. You can download it with my reference link HERE
---
Brave, offers several ways to earn BAT tokens, by the way, those have a current quote very similar to the value of STEEM .
You can get BAT by looking at advertising.
You can get BAT by registering as a content creator and receive tipsfrom viewers who visit your blog or content channel.
You can get BAT product from the number of people who download and use the browser for 1 month through your referral link.


These are my earnings from the month of April: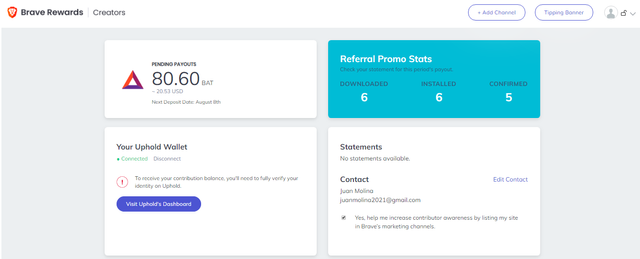 How can you contribute to a creator?
Let's suppose you are visiting my Youtube channel (of course browsing with Brave), then you must click on the logo indicated in the figure: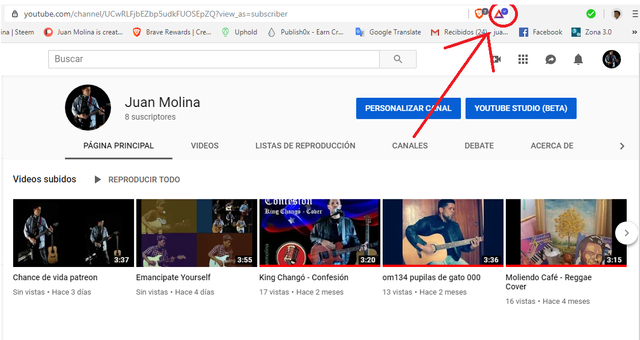 Then you will see this: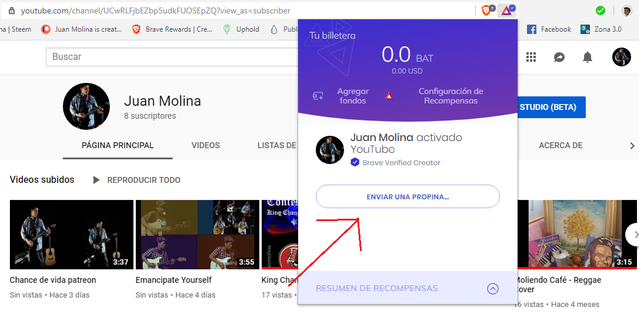 Too Easy!
 I hope this publication will help you win your BAT tokens and you can also benefit as I do.
---