Some movies we love. Some movies we hate. Even some movies we love to hate, or hate to love. But what about the movies everyone seems to hate that really don't deserve it because all they were trying to do was spread joy and happiness and laughter? That's right, these are the treasured movies we (should) hate to hate, and it is my personal opinion that these 4 unduly hated movies don't belong anywhere near a "worst" movies list. In fact, they deserve a reevaluation by the Internet! And if that doesn't work, well... You can't make me hate them!
Here are 4 quick reviews of Cabin Boy, Going Overboard, It's Pat, and The Stupids to pique new critique. If you love absurd humor and avoided these over their reputations, maybe give them another chance. Cheers, and enjoy!
---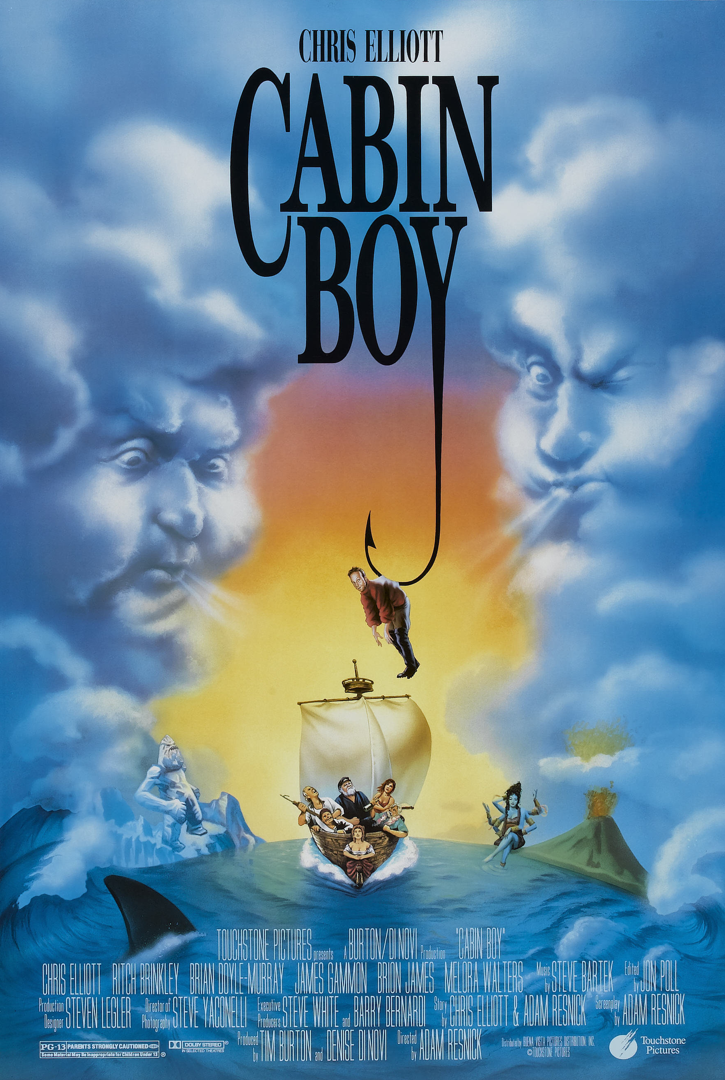 CABIN BOY
(1994, dir. Adam Resnick)
Like Homer's Odyssey, but stupid. Chris Elliott is one-of-a-kind and brilliantly pulls off the incredibly absurd role of a "fancy lad" of indeterminate age that boards "The Filthy Whore" in this memorable fantasy adventure at sea with David Letterman and Andy Richter appearing.


---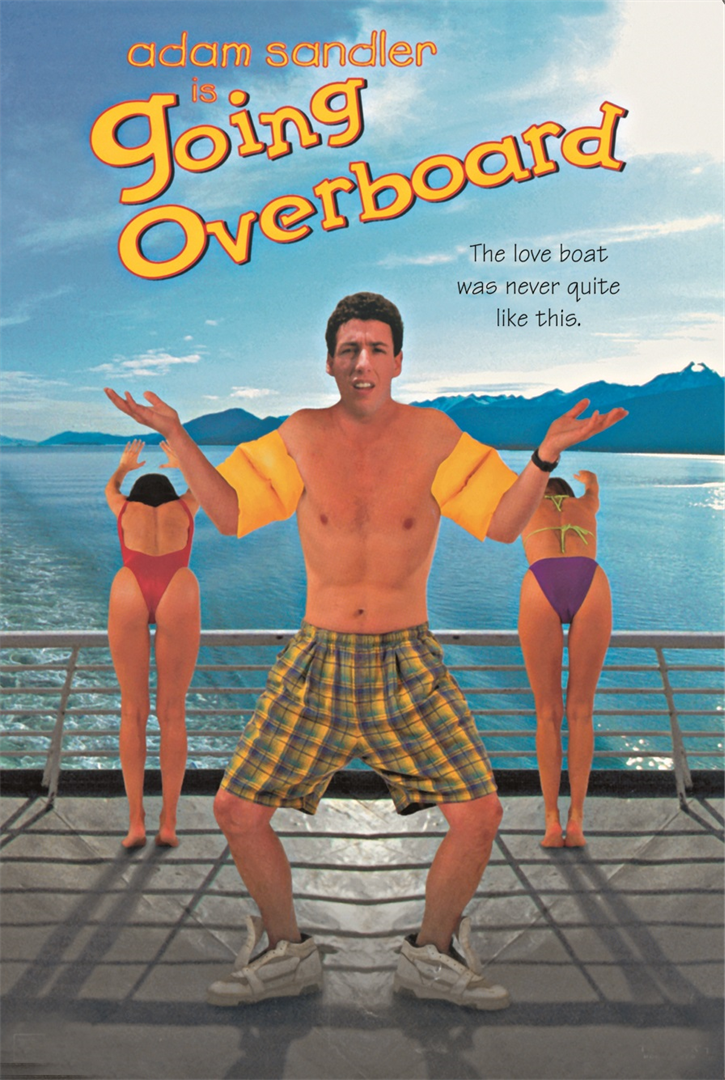 GOING OVERBOARD
(1989, dir. Valerie Breiman)
Adam Sandler is at his most authentic in this low budget cruise ship comedy, breaking character almost as much as he breaks the 4th wall. A true indie cast gives each line a certain off quality that is made all the funnier through the editing and soundtrack choices.


---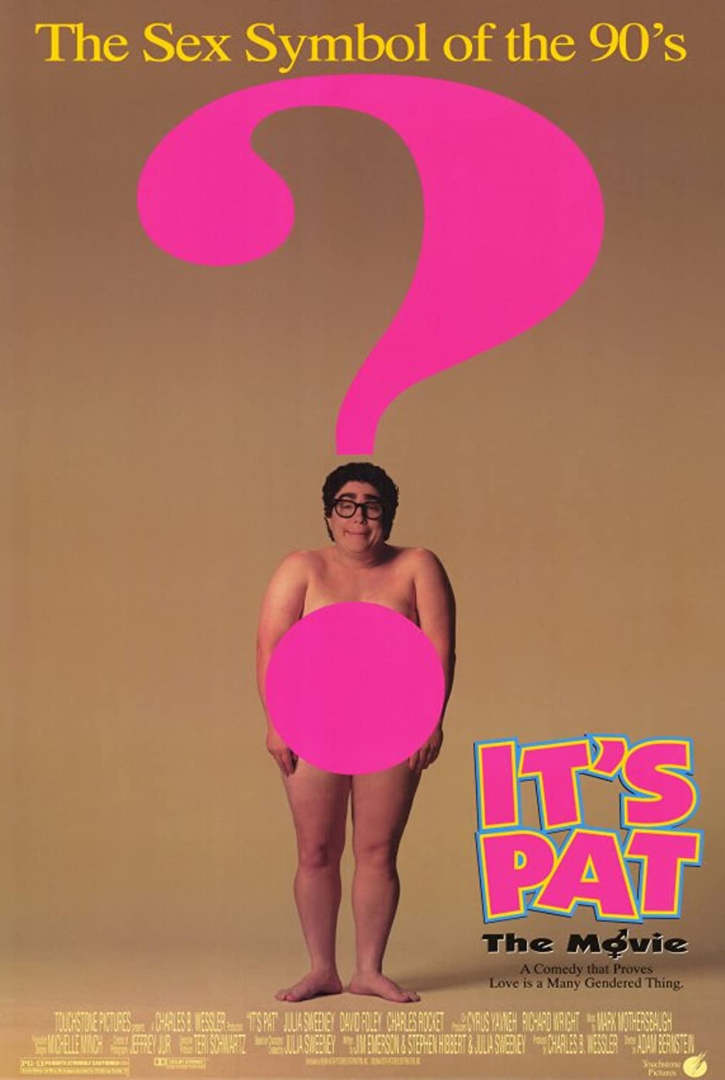 IT'S PAT
(1994, dir. Adam Bernstein)
The world is obsessed with discovering Pat's gender, and Julia Sweeney as Pat is a hilarious foil to their pursuits. Charles Rocket is at his best as Pat's fanatic neighbor and Dave Foley, Kathy Griffin, and Ween themselves lend a dry, bizarre flavor to this portrait of "Pat."


---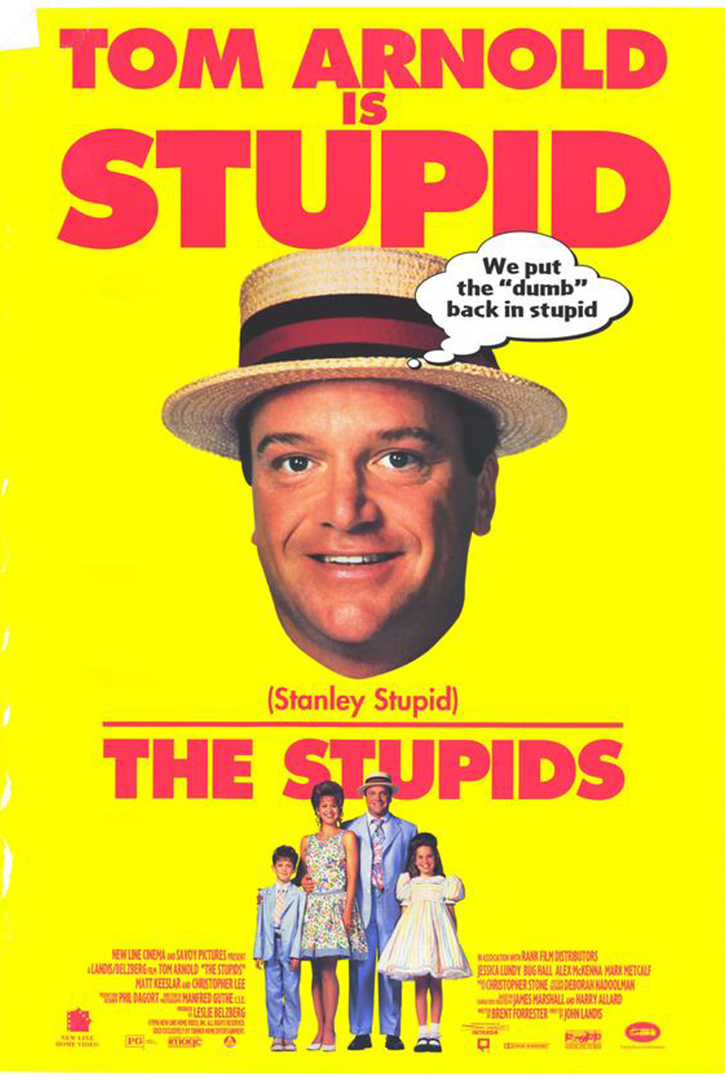 THE STUPIDS
(1996, dir. John Landis)
What would you call a family whose interpretation of trash collection is garbage theft? Director John Landis excels in the intentionally idiotic here and good Lloyd is Tom Arnold ever perfectly cast as Stanley Stupid. Laden with memorable misunderstandings, this movie is its own grandpa.


---
Blogs:
https://publish0x.com/@jozefkrichards
https://hive.blog/@jozefkrichards
https://jozefkrichards.medium.com/
https://jozefkrichards.tumblr.com/
Social Media:
http://twitter.com/jozefkrichards
https://instagram.com/jozefkrichards/
Official Site:
http://www.kintoumedia.com
Watch My Films and Series Here for Free
Thank you to everyone supporting me by following my pages and sharing, liking, and tipping my content.