I was unsure how to proceed with my DEC in Splinterlands but I finally decided to buy cards and rent them out for a return. We all know Splinterlands prices have gone up quite a bit but one of the best ways to earn is to use the current rental system.
Why I am using the rental market?
I did move some DEC over to CubFinance in the past but my DEC has already started to build up from then. First off I just didn't think the earnings over there was that great. Compared to the APR from the rental market and the fact that I don't have to deal with impermanent loss makes it much easier.
When I saw some posts like this about how rental income was increasing over time, I decided to also buy cards and rent them out. While I can boost my collection power and my deck, I am satisfied with my current rank and rewards from playing matches. However I don't always have the time to completely use up my dark energy capture rate so I feel like I am losing some income from doing so.
I also want to make sure I am making the most of my time and that I would get back as much cash as I can from using this. To note, I know that this will decrease the SPS I get from the airdrop but I think in the long run, it will be more profitable.
Buying cards (monster market)
The revenue generated to the game or the platform selling the card is 5% usually. So I really like monster market because any purchases you do here will net you back 60% of their revenue or a total of 3%. So any purchases you do on this site will only cost you 97% of the cost compared to buying directly off the Splinterlands or Peak Monsters.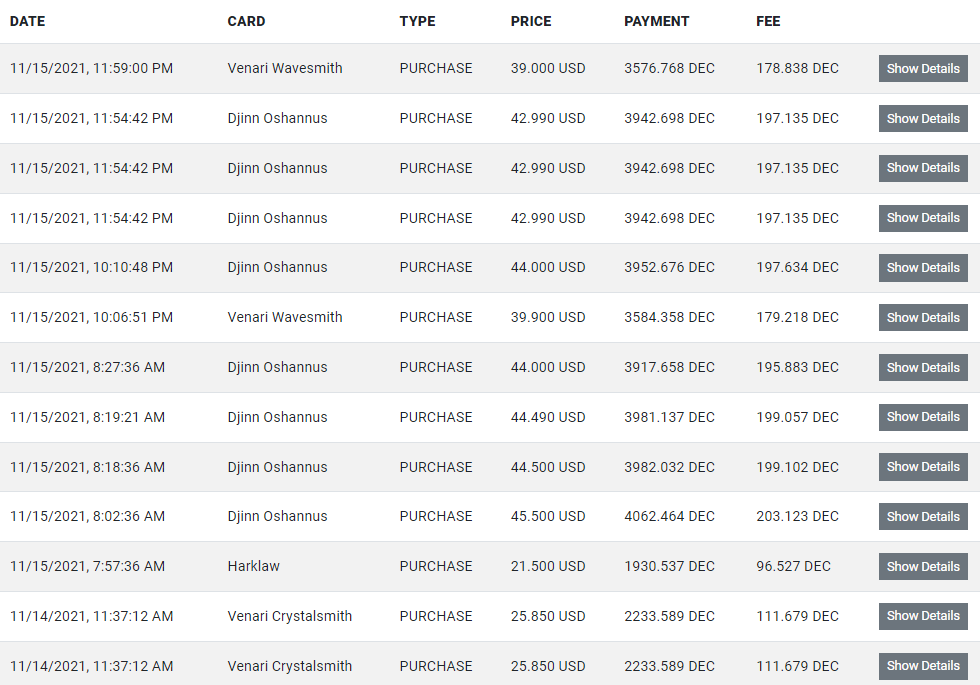 Above you can see my market history on monster market on the cards I bought recently for my rental strategy. I decided to focus more on a few legendary and gold foil rewards cards right now.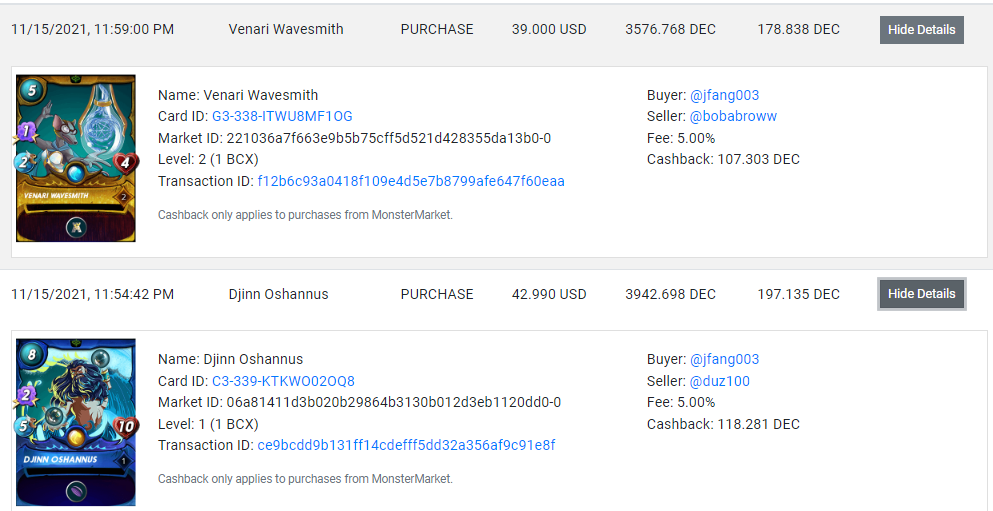 Now if I expand the details a bit more, you can see exactly how much I received back for my purchase. As you can see, I already got back 3% of what I spent.
Managing Rentals (Peakmonsters)


I didn't screenshot my rental income before this but it has definitely increased by over 100 DEC per day if everything was fully rented out. Before this, I believe my income was around 320 or so DEC per day if everything was fully rented. All the screenshots in this section are gotten from Peak Monsters.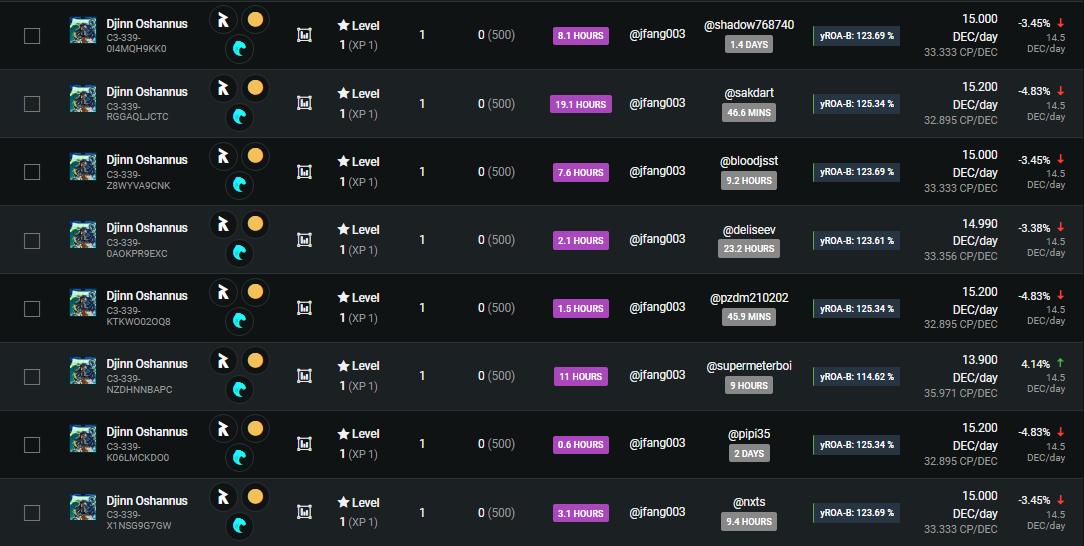 The prices are a bit sporadic and I might fix them up later but Peak Monsters gives you a very nice interface to see the card, APR how it compares to the current rental prices on the market. So I find it much easier to keep track of everything going on and I can adjust prices when I have time available to me.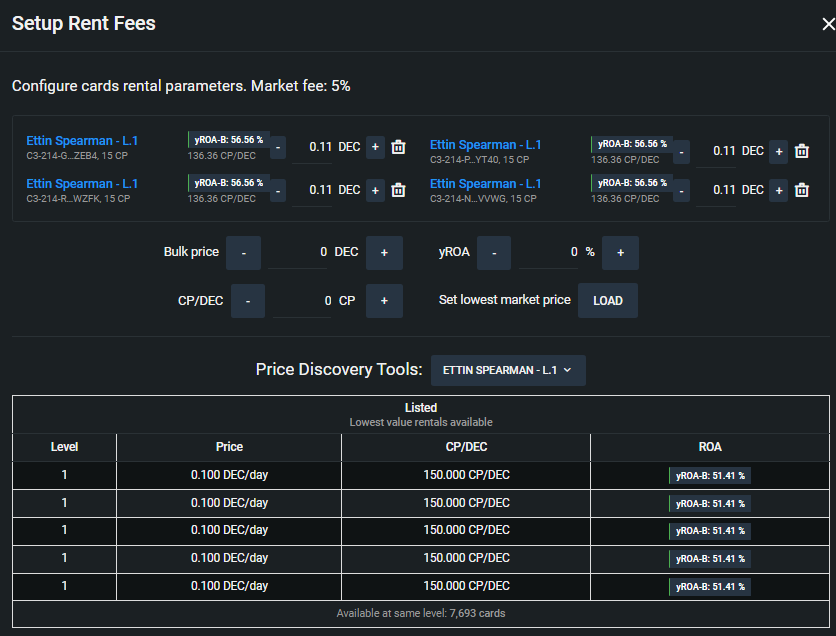 You can also see the price of cards and set things in bulk using their rental menu. They give you a lot of different options available to choose from so I prefer this over listing every card individually in the normal Splinterlands menu.
Conclusion
I want to put my DEC to work and the return will obviously be in DEC. I understand that DEC might not be at the peg forever but it ensures me a steady stream of income even when I am busy with real life. I still have some DEC left that I will be putting to work later but I am trying to decide if I should diversify the cards a little bit more.
Feel free to leave a comment if you read my post. If you have any questions, feel free to ask and I will do my best to answer.
Posted Using LeoFinance Beta